Shift is sending you this Weekend Special Edition to provide you with a chance to catch up after an extremely busy week.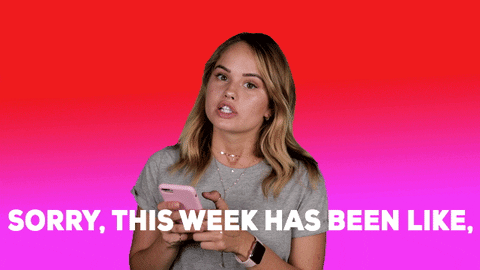 Recap of Shift Articles & Features
Governor Jay Inslee's hypocrisy on political violence. "Nearly all Democrats (including Governor Inslee) were silent while rioters attempted to lock people inside the Seattle East Precinct before setting the building on fire and when someone (the stepson of a former Democrat legislator) bashed the helmet-clad head of a police officer with a baseball bat. For these same people to demand 'soul searching' of others who condemned violence while it was actually taking place is hypocrisy in its purest form." (Shift Article)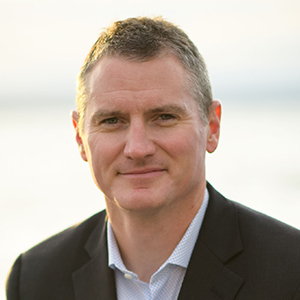 This week's Newsmaker Interview is with Mike Solan, President of the Seattle Police Officers Guild.  Solan describes why so many experienced and well-trained officers are leaving the Seattle Police Department ("Sadly, I have yet to hear one politician on the city council publicly condemn the violence against our officers. This to me is stunning and a direct reason as to why officers are leaving."), the reversal of Seattle politicians from praising the department for being a model of police reform to cutting police budgets, and how unreasonable "reform" could force communities to reduce employment qualifications in order to hire enough officers.  (Shift's Newsmaker Interview)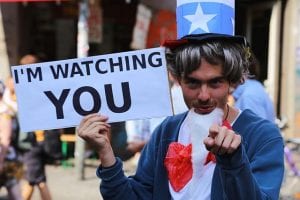 Governor Inslee and the Washington Department of Transportation wants to track everything you do. Inslee, Millar and WSDOT hate the fact you are able to drive when and where you want to. The bureaucrats believe they should be able to restrict where you live, and make you use the buses and trains they provide to get to work and visit your family. They want to tax you more when you do something that they don't approve of, and fine you when you do something they deem "un-mutual". (Shift Article)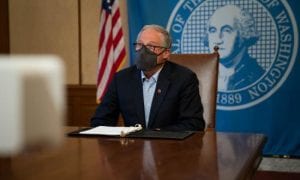 Governor Inslee and the Democrats want to cut funding for classroom education and the Washington Education Association is not happy.  Despite Washington State voters shooting down the renewal of state-sponsored racial quota policies in 2019 (with their "reject" vote on Referendum 88), Governor Inslee has included over $30 million on dubious equity and diversity programs at the state's community colleges and universities in his budget proposal. He proposes stealing money for these new programs form the state's budget for classroom education. (Shift Article and Secretary of State 2019 election results)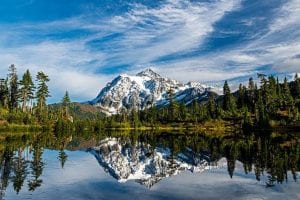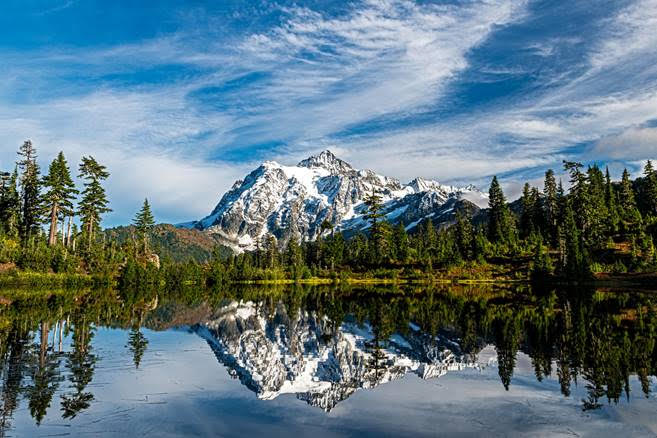 Part II in Shift's presentation of former Congressman Rod Chandler's Top 21 photographs of 2020.  We posted Part I on Tuesday.  Today we have Rod's Top 10 pictures (plus an additional "Honorable Mention") which vividly reveal the beauty of the Pacific Northwest.  If you like what you see, please visit Rod's website at RodChandlerPhotography.com.  We thank Rod for his excellent work, and we look forward to more of his art in 2021. (Shift Feature and Rod Chandler's webpage)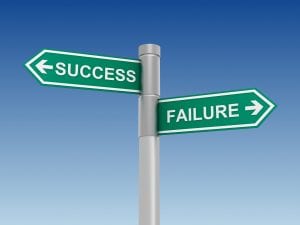 Governor Jay Inslee's Administration has failed at nearly every task required of it during the COVID-19 pandemic.  From numerous failures at the Employment Security Department to catastrophically failing to conduct contract tracing, the Inslee Administration has been a major disappointment, especially to those who are suffering.  Now we find out that, despite have nine months to prepare, the Inslee Administration is failing to dispense the vaccines it has received to front-line health workers.  These administrative and management breakdowns have been compounded by the partisan and divisive decisions made by the governor.  Instead of being a unifying leader during this crisis, many Washington residents have lost confidence in Governor Inslee's random decisions, and his failures have resulted in prolonged financial insecurity for many Washington residents. (Shift Article)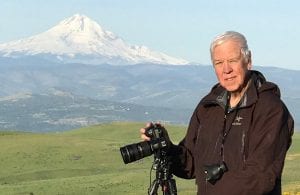 Former Congressman Rod Chandler is sharing with Shift's readers his Top 20 (ok,  21) nature photographs of 2020.  For the past year, Shift has featured Rod's beautiful work at the top of our Monday editions of the Daily Briefing.  Rod has selected his favorites from the past year and provided comments to give readers some background on each picture. Today we will share Rod's #11 – #21 photographs from 2020 and we will post his Top 10 photographs tomorrow. (Shift Feature)
Like what you read?
Do you like The Daily Briefing?
Please consider making a contribution to ensure Shift continues to provide daily updates on the shenanigans of the liberal establishment.
Forward this to a friend.  It helps us grow our community and serve you better.
You can also follow SHIFTWA on social media by liking us on Facebook and following us on Twitter.
If you feel we missed something that should be covered, email us at [email protected]