This week's Newsmaker Interview is with Mike Solan, President of the Seattle Police Officers Guild.  Solan describes why so many experienced and well-trained officers are leaving the Seattle Police Department ("Sadly, I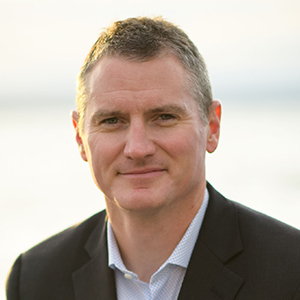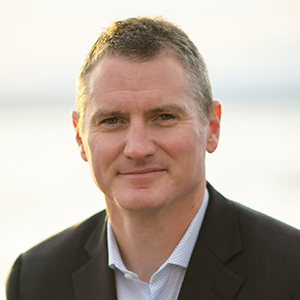 have yet to hear one politician on the city council publicly condemn the violence against our officers. This to me is stunning and a direct reason as to why officers are leaving."), the reversal of Seattle politicians from praising the department for being a model of police reform to cutting police budgets, and how unreasonable "reform" could force communities to reduce employment qualifications in order to hire enough officers.
How many of your members did you lose last year – not to age-based retirement, but to other law enforcement agencies?
The numbers of losses hover around 190. I have not seen a proper breakdown of that number including how many lateraled compared to how many retired. Having said that, this number is alarming as it's the biggest separation in our department's history in one year. To this point, there is another large number of officers/detectives that are looking to retire in '21. This will be another significant blow to staffing.
What is it going to take to stop well-trained and experienced officers from departing the Seattle Police Department?
The only solution to stop the hemorrhaging of officers from the Seattle Police Department is to have elected politicians publicly support the men and women who swore to an oath of service to protect everyone's public safety in Seattle. Sadly, I have yet to hear from one politician on the city council publicly condemn the violence against our officers. This to me is stunning and a direct reason as to why officers are leaving. This is obviously political and nonsensical.
Are you still moving forward with a public safety initiative this year?
Yes, we are still moving forward with public safety petitions and possibly some initiatives.  If your readership would like to see what a current State level petition looks like, they can go to https://www.teamblue-wa.com/ .
What are your members looking for in the next Mayor of Seattle?
I think not just for our members but the reasonable citizens in Seattle are desperate for a candidate that supports officers and governs towards everyone's public safety interests.  This is critical for Seattle's future.
Have other unions continued to turn their back on police guilds, or have they changed their tune since last summer?
We only work with a handful of pro public safety unions. Sadly, many of the labor unions are still allowing politics to circumvent a partnership.  When we allow politics to be inserted into public safety issues, we all suffer. This will continue as long as politicians continue to throw police under the bus for political purposes.  Many of the labor groups view their labor issues through a political lens and if as a law enforcement profession, we continue to be blamed for all issues impacting the social construct across our great nation, this unfortunately will continue. Having said that, we are trying to build a pro public safety labor coalition to circumvent this issue.  Activist false narrative about police are dividing us at a time when we need unity.  We need politicians to start leading and pushing a truthful message about police.
In Olympia, the House Democrats have formed the "House Police Reform Group" in which Democrats are considering more Seattle-style reforms to police departments across the state. What are your thoughts on this group and the "reforms" they are discussing?
The "reform" talking point is something we've heard in Seattle for over a decade.  We as an organization have participated in the Department of Justice settlement agreement and have done so voluntarily.  Evidence of that is just weeks prior to George Floyd, our mayor and city council president applauded our agency for being a model across the nation of a reformed police department.  Leading in de-escalation, constitutional policing, training etc. The politicians proudly pushed this message out to the public and timed it when the city sent termination paperwork to the Department of Justice to end the voluntary settlement agreement.
Now since the death of George Floyd in Minnesota, it appears that the urge to terminate the settlement agreement has been pulled by the city and we are back to square one. All due to politics. To our members, this seems disingenuous.
Also, one aspect to highlight is that law enforcement across the nation continue to be threatened with DOJ consent decrees and that typically happens when the Democrat party gets control in DC. Having said that, we in law enforcement have no control over that and if we truly see ourselves as professional peace officers, we should welcome oversight, and civilian participation. We have nothing to hide in our service to the public, but we recognize that our profession is used politically to further political ideology and the thirst for power. Police must stay neutral in this political process but publicly stand up to protect the great humans that do the difficult job of policing.
Policing now is more political than ever. If we continue to hear the constant drum beater for reform and we witness the hyper scrutiny of this profession, I'm fearful that in order to fill the uniforms with bodies in all department's nationwide due to the lack of people wanting to do this job because of this unreasonable scrutiny, department will be forced to lower the screening standards to become a police officer and the candidate pool will be degraded. This will result in a lower professional product to our communities and more issues will negatively impact our public support.
While Seattle police officer were being physically assaulted by radical liberal activists, nearly all Democrats (from Governor Jay Inslee and Attorney General Bob Ferguson down to legislative district candidates), remained silent and refused to condemn the attacks.  Yet, a few weeks ago, a mentally unstable individual threatened violence at the Democrat HQ (because the Democrat office was closer to his home than the Republican office) in Spokane, and Democrats came out of the woodwork to condemn "political violence."  What is your take on the obvious double standard being displayed by Democrat officials?
I briefly touched on this question in my previous answers and I mentioned this on one of my podcast episodes at https://www.youtube.com/watch?v=qOeo4wwW_vM&feature=youtu.be. It appears that the Democrat Party refuses to publicly support LE for political purposes and the Republican Party does not shy away from its support of LE. The tough part is, if we as a profession take sides, it is difficult to look impartial to our community in Seattle that is obviously Democrat leaning. This is why I say we must stay neutral, so we don't appear polarizing to our community.
Having said that, SPD is the leading reformed agency that not too long ago, our elected officials boasted about us as a police agency as that model for everyone to revere. Now all of a sudden, that does not measure in their eyes and we must be ALL reformed across the state. The current push in Olympia is more evidence of this political activism as they call for more reform. Several of these reform bills are being used to remove police labor union bargaining rights. How is this fair?
I say this knowing that we are in a blue state that is proudly pro union/ pro-labor. Why? The answer is simple; politics and utter hypocrisy. Why aren't teacher unions and other uniformed labor unions concerned about this movement to strip police unions of arbitration rights? I urge all of your readership to contact their legislator and try to stop the Pedersen and Dhingra bills right in their tracks as this is a direct assault at our ability to protect officers from political decisions/terminations. My fear is that if these bills pass in their current form, police will not have the ability to properly push back against political firings. Why? All due to politics and false narrative about police by loud activists.
Another look at this is, that there would not be an issue in police arbitration issues if management from respected departments conducted proper internal investigations. If these investigations were thorough and proper, there wouldn't be many arbitration hearings. In Seattle, if there is a disagreement between the union and the department in a discipline decision, the process currently goes to arbitration. In arbitration, the city and the union agree to a certified civilian arbitrator. Historically, most of those decisions by the arbitrator is split 50/50 for both parties. The false narrative by activists is that all police unions do is protect bad cops. That is simply nonsensical and false. This talking point is just being used by police hating activists to attack and remove our labor rights thus removing us away from other labor unions and to divide us from our communities we proudly serve. Now those same activists are trying to convince our legislators to do their bidding. This is all based on false narratives about the great human beings that do the job of policing.
In your opinion, is Seattle safer today than it was one year ago?
Seattle is less safe than a year ago and if this lack of support from our elected officials continues due to politics, Seattle will further slide into lawlessness.