Shift seeks to shift the political debate in Washington State. Compared to our West Coast neighbors, we're a politically balanced place – but left-wing silliness still abounds.
We keep a sharp eye on what's happening in Olympia and in local governments around the state. When they try to pull something stupid, Shift calls them on it. We exist to inform, cajole, and uncover, all with a dose of fun.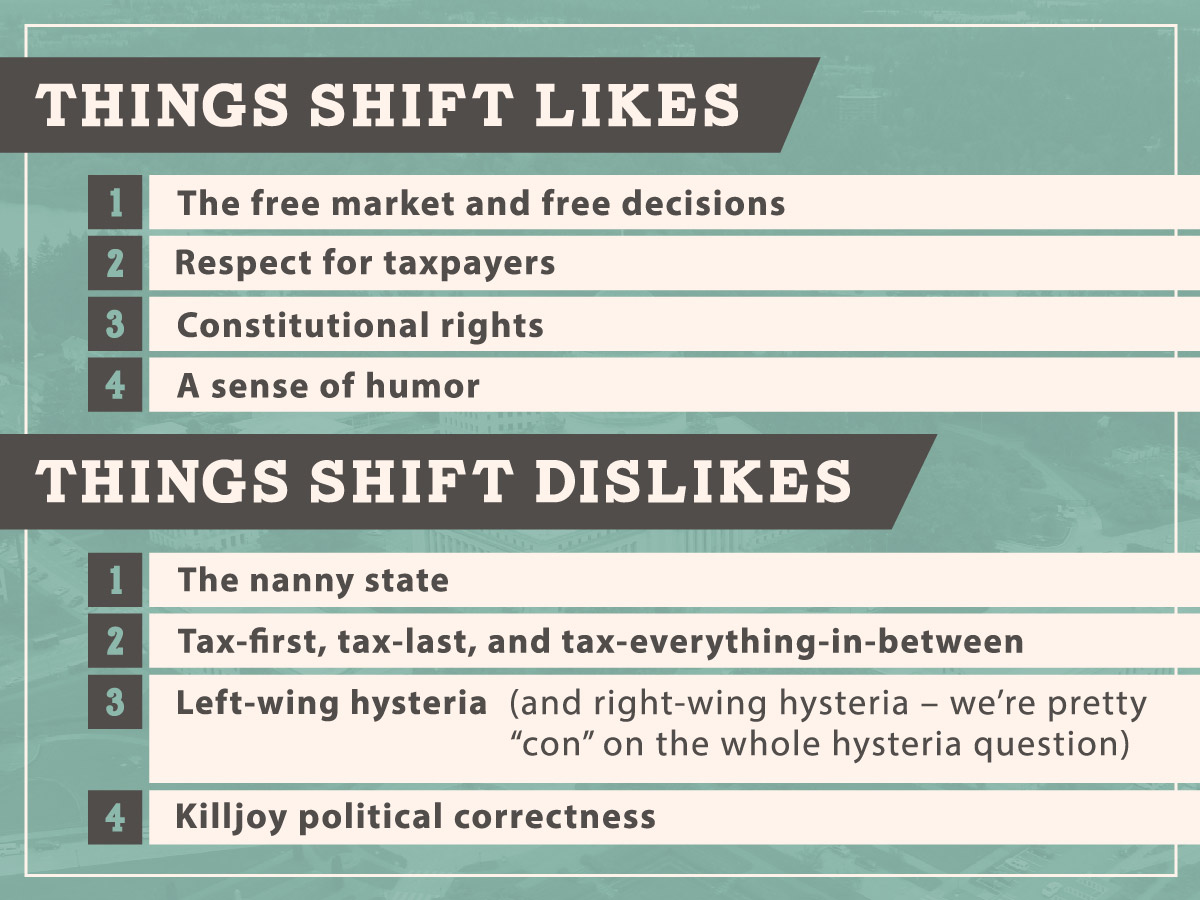 If you have a story for us, you can use our anonymous Tip Line.