Former Congressman Rod Chandler is sharing with Shift's readers his top 21 nature photographs of 2020.  For the past year, Shift has featured Rod's beautiful work at the top of our Monday editions of the Daily Briefing.  Rod has selected his favorites from the past year and provided comments to give readers some background on each picture.
Today we will share Rod's #11 – #21 photographs from 2020 and we will post his top 10 later this week. If you are interested in viewing more of Rod's photography, visit his website at RodChandlerPhotography.com
Photography has been a passion for me since I was presented a Kodak Brownie camera for Christmas at age eight.  Since retiring, I have been able to devote time and energy to learning and practicing this fascinating and rapidly changing art form.  Last year, with the pandemic making socializing difficult, I spent a lot of time outdoors making pictures, more than in most years.  Some of the pictures ended up being pretty good.  For some years now, I have selected the twenty images I consider the best from the previous twelve months.  I was delighted when the editors of SHIFT WA asked me to share my top twenty with their subscribers.  I hope you enjoy them.
21)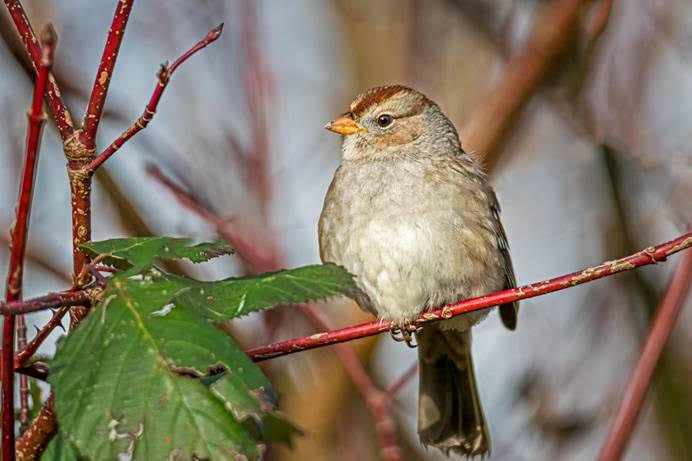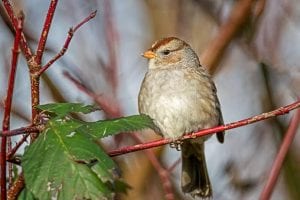 Well, okay, it is the Top Twenty-one this year.  I had twenty images all selected by mid-December then found myself out looking for swans to photograph.  I spotted this little guy in some bushes along the Skagit River.  The more I looked at the image, the more I liked it so I decided to include it in the mix.  Brother Al says it is a crowned sparrow.  Nephew Jeff says it is a chipping sparrow.  It is a pretty little tweetie-bird and I like it.  J
20)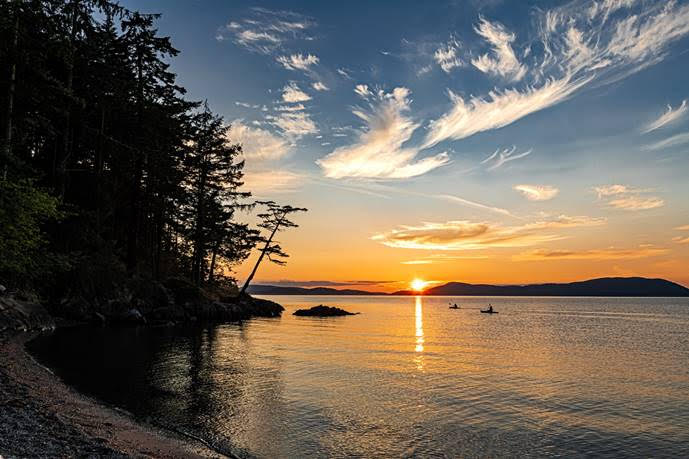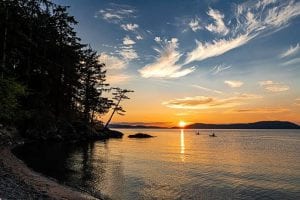 On August 3rd, Joyce and I celebrated our 57th wedding anniversary with a picnic at Washington Park in Anacortes.  It was a delightful late afternoon-early evening and the sunset could not have been prettier.  I made this image as two kayakers made their way out toward the setting sun.  Neither Joyce nor I ever dreamt, on August 3rd 1963, that we would one day be married to a 78-year old, but here we are.  J
19)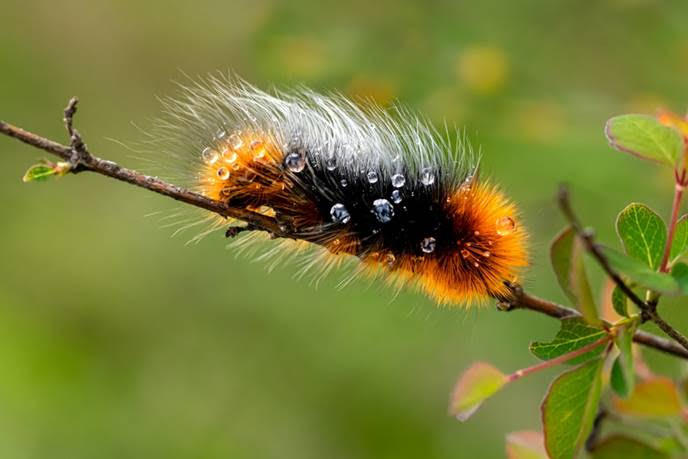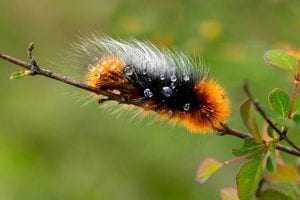 It was a chilly, wet, windy morning in April when I found this little guy.  I had been trying, without success, due to the wind, to make macro-photos of camas-root-flowers.  I gave up and was walking home when I spotted a bit of color on a branch just off the trail.  What a story this image tells of nature and the life of creatures we so often never notice.  Some children walked by while I was making my pictures so I was able – while observing social distancing – to share the experience with them.  I have faith that a beautiful butterfly graced someone's garden because of this caterpillar's determined will to survive.
18)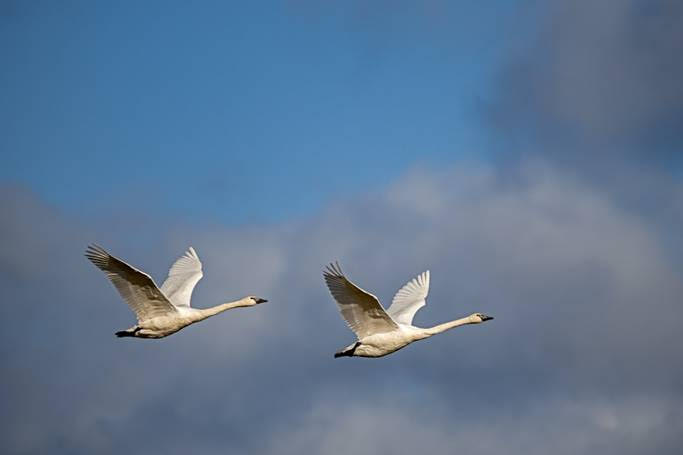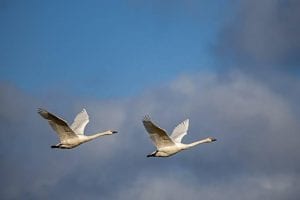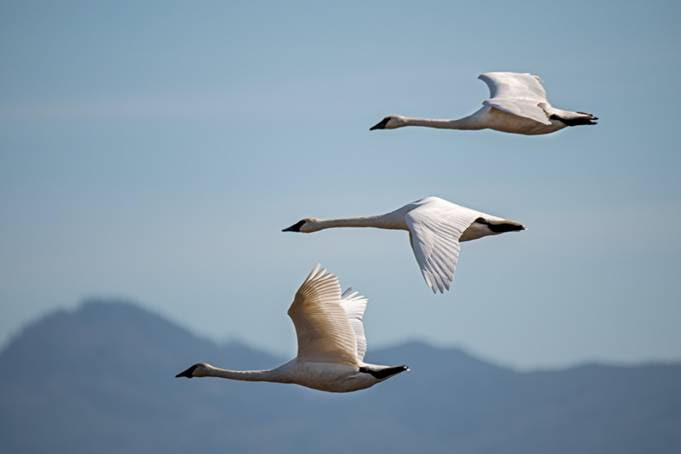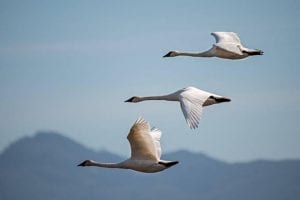 The Skagit Valley of Washington, our new home since July, becomes the wintering place for many migratory birds each year.  None are more spectacular than the trumpeter swans.  On a drive through the farmlands of the valley, you are likely to see hundreds in a single field.  I love to hear them honk as they fly and feed.  We see snow geese by the thousands as well, along with a variety of ducks.  Eagles are plentiful in the valley and up-river on the Skagit.  If you follow me on Facebook you will see lots more images of birds through the winter months.  (I could not decide between "coming" and "going" so Number 18 had to be a tie.)  J
17)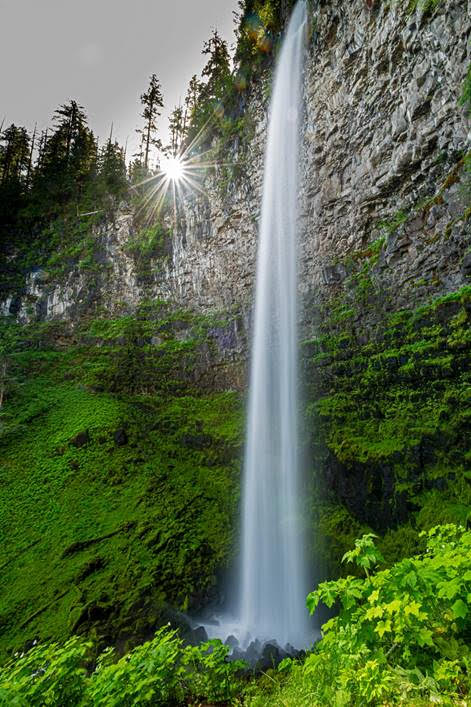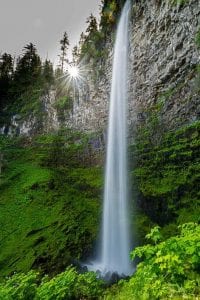 In late June Joyce and I made a road/camping trip to south-central Oregon.  Crater Lake is the main event of the area but there are numerous other scenic features to enjoy.  Watson Falls is one of them.  I photographed the falls mid-morning one day and I liked the images.  But I wondered how it would look if I went back just as the sun was breaking over the crest of that cliff.  Well, this is how it appears.  I am so glad I went back for a second look.
16)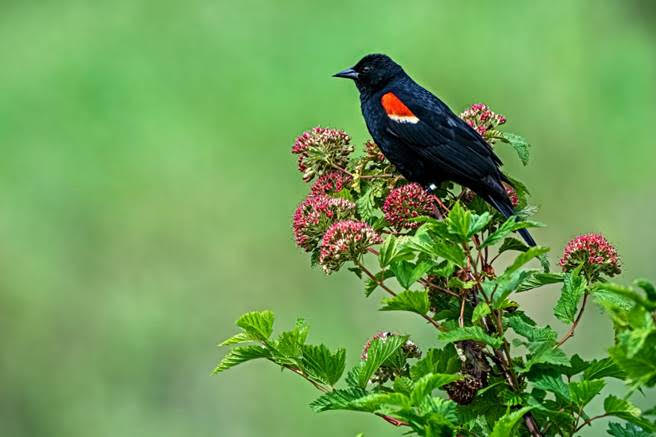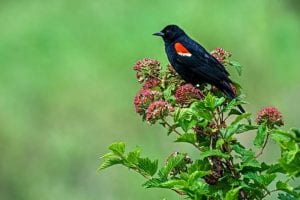 From my earliest memory I have always loved meadowlarks and redwing blackbirds.  I remember so fondly the quiet of the Grande Ronde Valley streams and fishing for catfish and other pan fish with brothers Eldon and Al.  So, when I spotted this redwing so beautifully posed on this flowery perch there was no choice but to make an image.  Isn't he gorgeous?
15)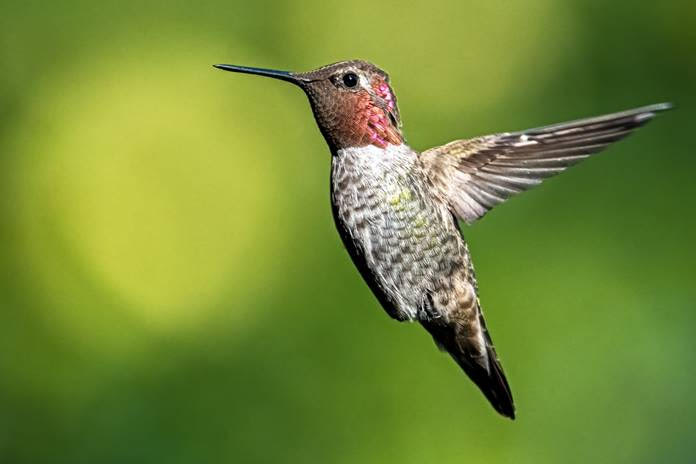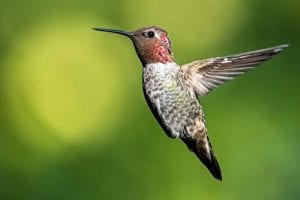 I have several feeders out for the hummingbirds at our home in Sedro Woolley.  Many winter here so I see them daily.  What a joy they are.  I only wish they would not chase one another away from the feeders, particularly when I am about to get a good shot.  J
14)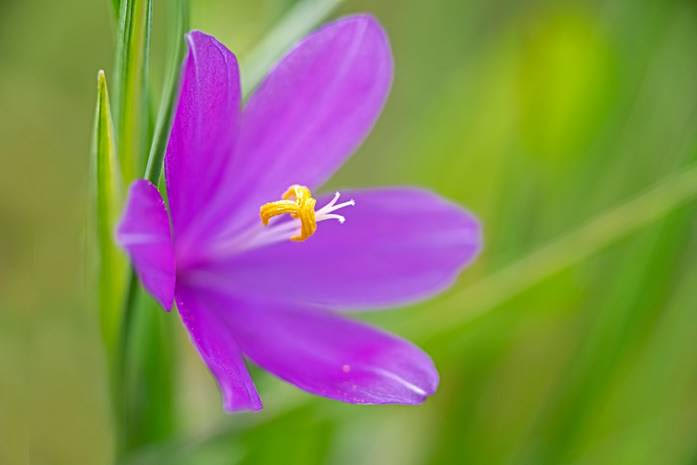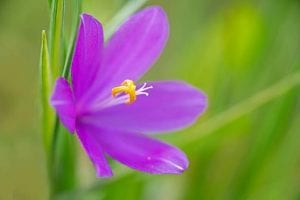 This dainty little blossom is called a grass-widow.  I made the picture in the Tom McCall Preserve above the Columbia River, east of Hood River.  Governor McCall was one of my political heroes in Oregon.  The Preserve is a fitting monument to a man who led so ably and aspired to protect the delicate in nature and the vulnerable among the people.  I am so grateful for my interest in photography; I might never notice beauty of this kind were I not looking closely for it.
13)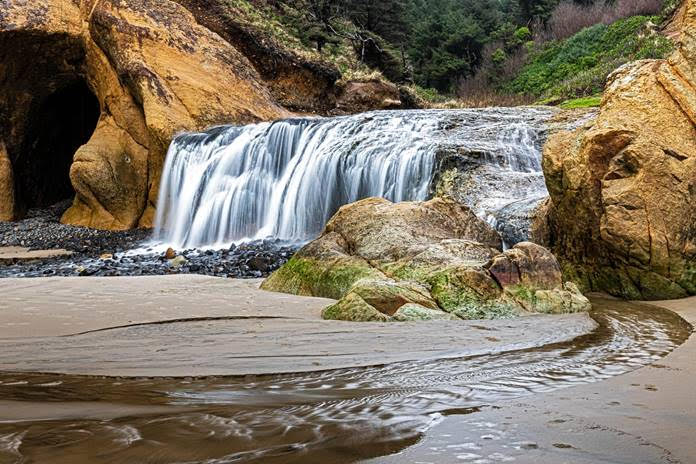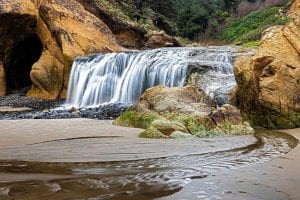 As waterfalls go, Hug Point Falls (a few miles south of Cannon Beach, Oregon) does not amount to much.  Yet, I have been drawn here many times and I always enjoy it.  One must time a visit to coincide with the tide since the falls is reached by walking around Hug Point which becomes inundated during high tide.  Wagon drivers would "hug the point" to get along the beach, a surface that served for much of the north-south, coastal highway in early Oregon.  At least, that is the legend.
12)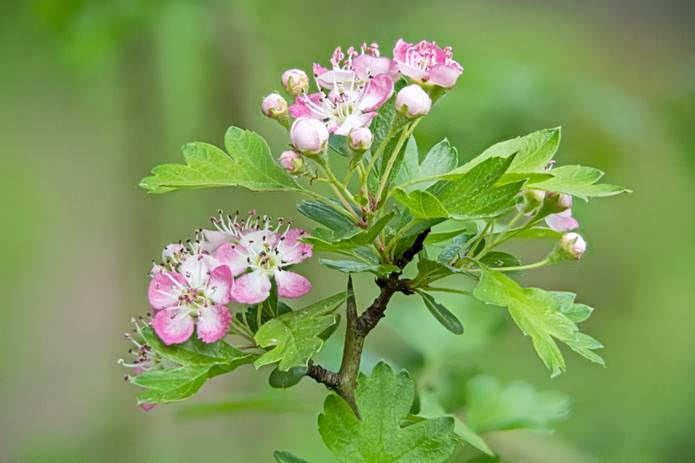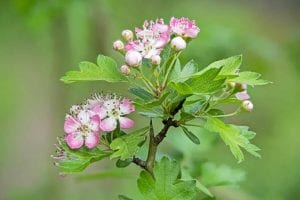 This beautiful little, wild floral arrangement was on a bush just outside our back fence.  It was a perfectly calm day so I was able to utilize the focus-shift-shooting technique.  That is where I make a series of images, focused throughout the scene, then stack them in a special program that yields a picture of blossoms and leaves in perfect focus with an out-of-focus background.  Such an idea was unthinkable until digital photography came along.  To me, there is something delicate and mystical about this image.
11)
Because we were perfectly safe from Covid exposure in our truck, we made many drives through the Willamette and Tualatin Valleys in search of interesting and pretty scenery.  Late one afternoon I spotted this farm with a pond, trees, interesting lines in the growing field of grain and buildings.  Blue sky and clouds accented the scene perfectly.  It is probably the farm-kid that resides deep within me that makes this image so appealing.  No apologies.
The remainder of the Top Twenty will be coming soon.