Shift's Weekly Photograph from former
Congressman Rod Chandler (WA-08) 1982 – 1992
(From last night's Sedro Woolley's Patriotic Firework show)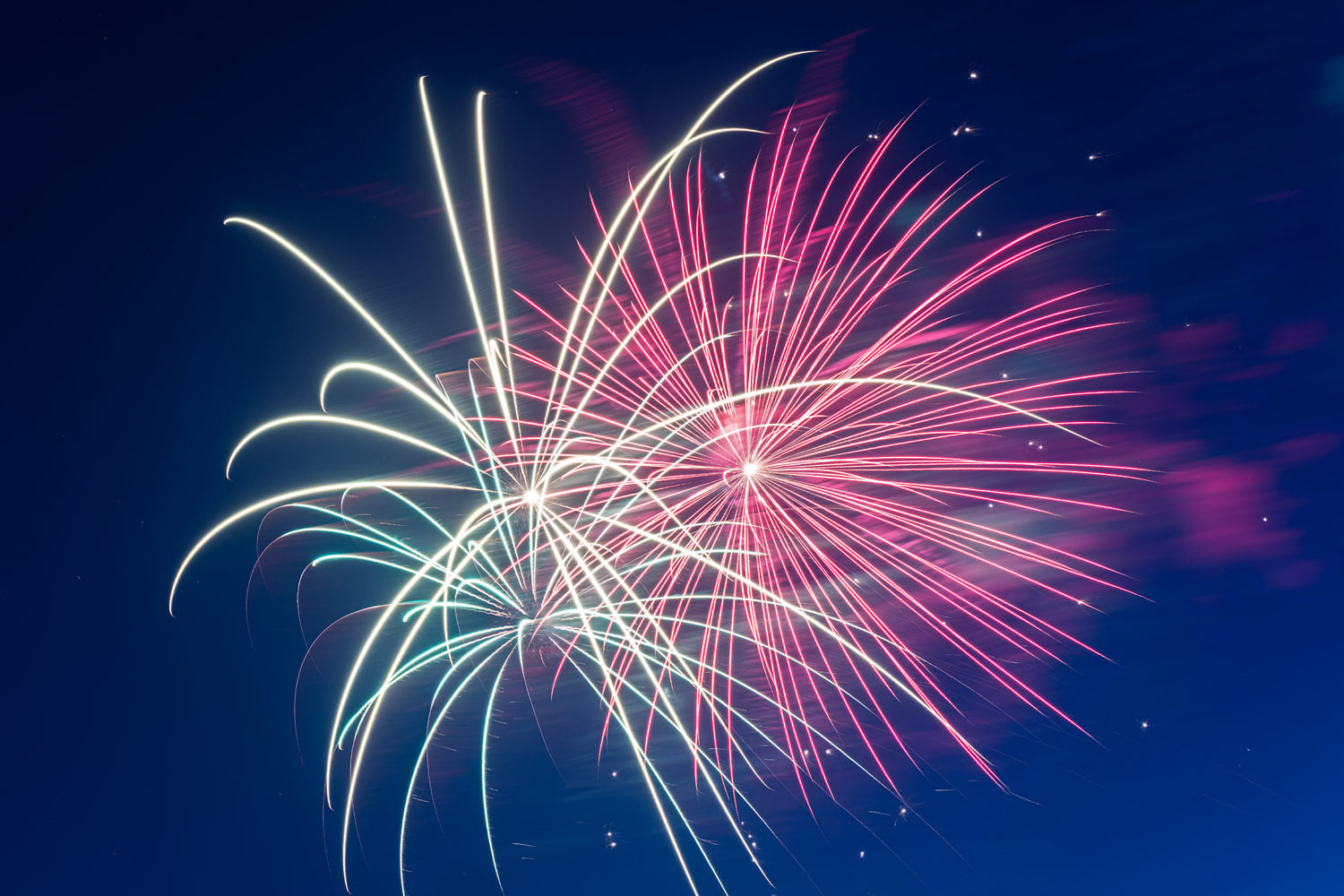 Shift Article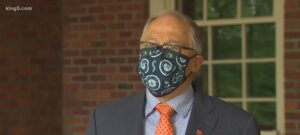 In the first of a two-part series, Shift takes a look at a few of the many failures of the Inslee Administration during the 16 months of the pandemic – many of which resulted in the unnecessary spread of the virus.  From COVID-19 outbreaks occurring in nearly every state-run residential facility (prisons and hospitals), to a poorly planned and implemented immunization program which lagged far behind nearly all other states during the critical initial weeks last December and January, the state reacted poorly at nearly every stage of the pandemic. Governor Inslee has no one to blame but himself for the state's poor performance, since he stubbornly refused to allow local officials and legislators to have any input on decisions which impacted millions of Washington State residents. (Click to read full Shift Article)
Shift Article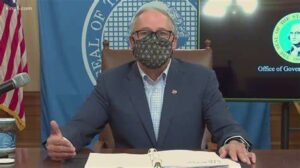 Instead of unifying Washington residents at the start of the pandemic, Governor Jay Inslee chose to make critical decisions based on partisan factors and this negatively impacted the state's efforts to contain the COVID virus.  In the second article of our two-part series, we examine how Governor Inslee's partisan actions negatively impacted the state's COVID response.  Governor Inslee took several partisan steps in his immediate response to COVID, such as ignoring letters from Republican lawmakers, forming "advisory groups" made up solely of campaign supporters, taking unnecessary jabs at the Trump Administration, forming alliances with only other Democrat governors.
He also gave pay raises to his supporters in the government unions and ignored the political violence committed by liberal activists – and that was just by the summer of last year!
These partisan acts caused many people to lose confidence in Governor Inslee.  Thus, a large segment of the state's population have dismissed the governor's legitimate advice about wearing face masks and becoming vaccinated, meaning his partisan actions caused the avoidable spread of the virus and likely cost lives.  (Click to read full Shift Article)
Newsmaker Interview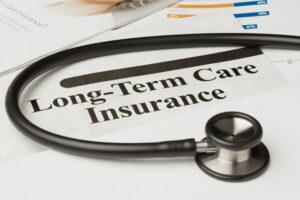 Like many of our readers, the staff at Shift has avoided learning more about a new state payroll tax that was established to fund a state-run long-term care program. The issue seemed messy and complicated, and we were busy with COVID mandates, liberal political violence, and the elections. Yet, many of our readers requested more information on the issue.  Upon learning the details, we must agree, this is an important issue for everyone to learn more about, for it will soon impact all of our personal finances and could rapidly grow into another large, expensive, and unwieldy government entitlement program. To provide everyone with an initial briefing on the long-term care payroll tax, we interviewed one of the foremost experts on the issue, Elizabeth Hovde of the Washington Policy Center.  Hovde recently joined the WPC team after being a journalist for the Vancouver Columbian and The Oregonian. (Click to read full Newsmaker Interview)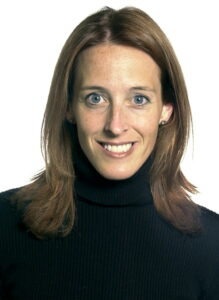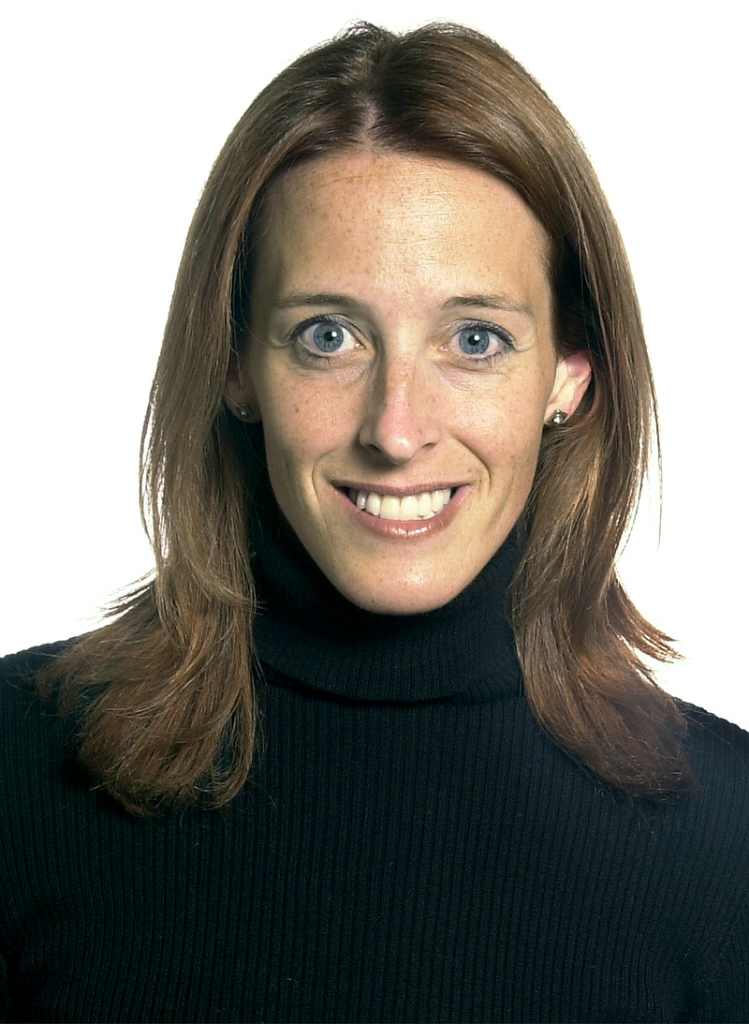 Shift Article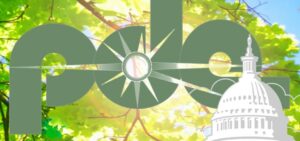 Democrats are suddenly calling for reform of the Washington State Public Disclosure Commission now that they are being fined (still at a far lower level than Republicans) for their many campaign violations.  Democrats "weaponized" the PDC in the early 2000's in the hope that they would go after Republican candidates and organizations.  Yet conservative activists have turned the tables on the Democrats by filing complaints for their many violations of state campaign finance laws. Democrat politicians don't like being held accountable for their actions and are now seeking to (again) "reform" state campaign finance laws, with some even calling for taxpayer funding for all campaigns (similar to the ineffective yet expensive "Democracy Voucher" program in Seattle). Thus, just another example of how Washington Democrats want to impose failing Seattle policies onto the rest of the state. (Click to read full Shift Article)
Newsmaker Interview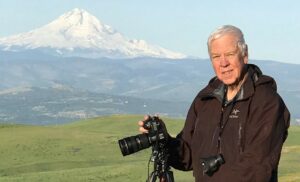 This week's special Newsmaker Interview is with our good friend, former Congressman Rod Chandler. Rod earned a reputation as a highly respected television journalist (on KOMO TV) and state legislator before becoming the first representative from Washington State's 8th Congressional District (1983 – 1993).  After his public service, Rod worked as a lobbyist and then a schoolteacher and baseball coach.  Rod and his wife Joyce have lived in Nevada, Colorado, and Oregon before moving back to Washington State last year.  His love of nature comes through in his amazing photography.  (Rod's pictures are featured every Monday in Shift's Daily Briefing.)  In his interview, Rod provides an update on his life, gives advice to those interested in photography, describes how politics and journalism have changed in the past decade, why he joined with many former and current Republican officials to oppose President Trump's re-election, and who he would like to see lead the Republican Party in 2024. Rod also provides a history lesson by sharing the interesting story on how Seattle's Convention Center is connected to Washington State's apple maggot quarantine laws. (Click to read full Newsmaker Interview)
Shift Article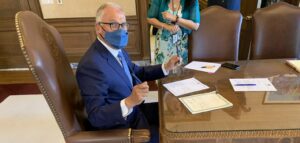 Governor Jay Inslee has a way of making even the mundane just another exercise in his favored style of lazy partisan politics. The latest example of the accidental governor's "leadership" was signing two bills at the same time – to ensure that the state would waste money trying to overcome his dereliction of duty. And, it's not the first time that Inslee has deployed his money-wasting ways to the state's treasury  (Click to read full Shift Article)
Shift Article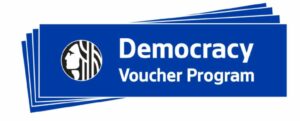 Taxpayers have already been forced to give over $2,000,000 to a variety of unqualified and/or wacky far-Left Seattle political candidates, most of whom are seeking to become the city's next mayor (where the eventual winner will likely become the 6th straight elected mayor to be leave city hall in disgrace due to the multitude of problems created by the region's dysfunctional liberal establishment in the state's largest city).  If you follow the money, you'll find most of the tax money that funds Seattle's "Democracy Voucher Program" will end up in the bank accounts of ultra-liberal political consultants, who get paid to spin the lies that their candidates will solve the city's increasing problems by giving away even more free stuff and taxing the wealthy (i.e., the same promises which have created and exacerbated the city's never-ending and ever-growing social problems for the past three decades). (Click to read full Shift Article)
Shift Article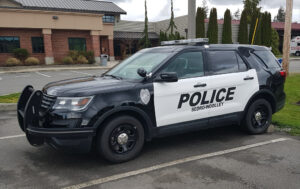 Did recent radical police reforms go too far, to the point where someone in a mental health crisis will not receive desperately needed treatment?  In a guest column, Caitlin Bassett of the Discovery Institute describes a recent terrifying episode in Sedro Wooley, where the police were called multiple times due to the violent behavior of a man either suffering a severe mental episode or under the influence of drugs.  Recent Democrat reforms, which were hastily rammed through the Washington State Legislature to placate the often-violent liberal activists who are key drivers of the Democrat base, have constrained what law enforcement can do.  Police officers were forced to leave the scene while the man was still a threat to himself and his neighbors. Prior to the recent legislative actions, the man would have been taken into custody, where he would have received the medical attention he desperately needed. (Click to read full Shift Article)
Overheard on the Internets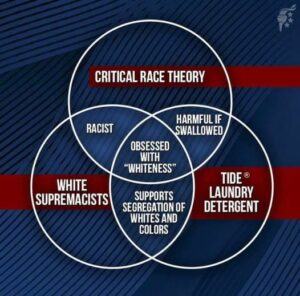 Like what you read?
Do you like The Daily Briefing?
Please consider making a contribution to ensure Shift continues to provide daily updates on the shenanigans of the liberal establishment.
Forward this to a friend.  It helps us grow our community and serve you better.
You can also follow SHIFTWA on social media by liking us on Facebook and following us on Twitter.
If you feel we missed something that should be covered, email us at [email protected].