Governor Jay Inslee has a way of turning what should be the mundane (like a bill-signing ceremony) into another bad joke highlighting his ineptitude. The latest forehead-slapping example was his attempting to be funny and ignoring his constitutional responsibilities at the same time by signing two bills (House Bill 1336 and Senate Bill 5383) simultaneously. The bills, both dealing with rural internet expansion, have conflicting language, and Inslee evidently didn't want to upset his few Democrat legislative friends (or the special interests providing campaign contributions behind them) and choose between them.
Instead, Inslee turned what should have been routine democracy in action into a political stunt that has cost taxpayers thousands of dollars. This was yet another first for Inslee, and not in a good way. Even the Seattle Times, normally on Inslee's side during the pandemic's wild ride, wrote an editorial blasting the governor's failure to do his job.
The result of Inslee's childish behavior is that Republican Secretary of State Kim Wyman had to be the adult in the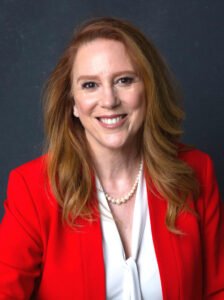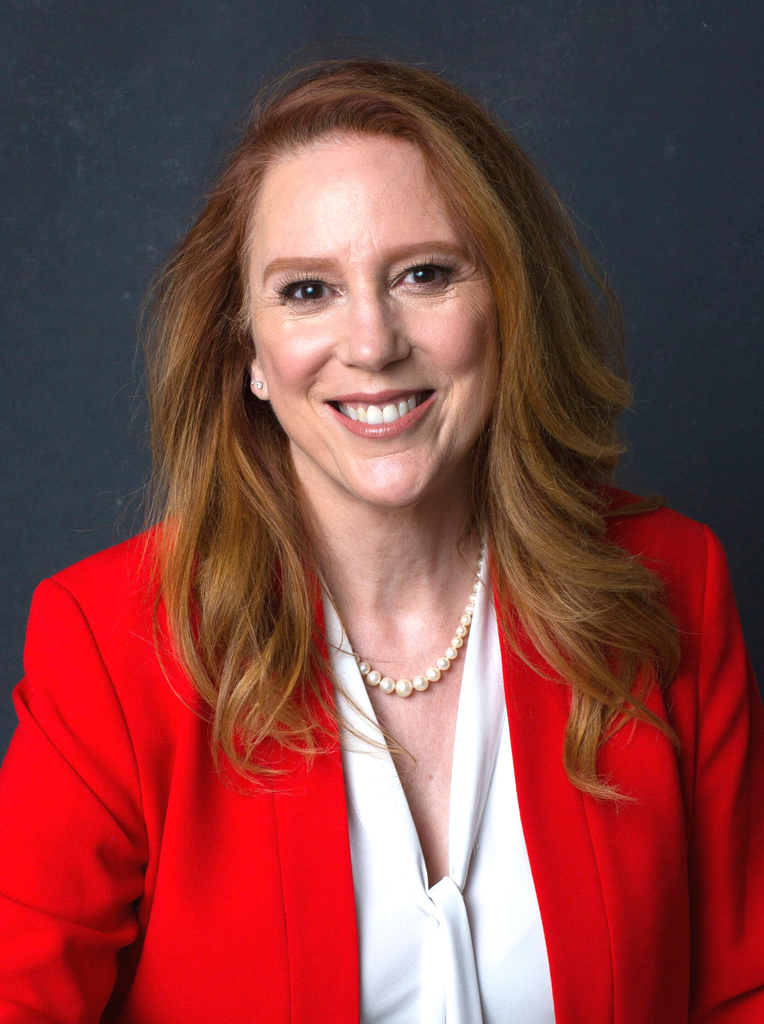 room and sort out the mess Inslee created. Wyman was forced to file a suit with the Thurston Superior Court, to have the judicial branch clarify what to law meant for the two bills, since Inslee failed to do his job. The court, understandably not wanting to create more constitutional problems, declined to act and gave Wyman the unenviable position of choosing between the two bills. Wyman picked the Senate bill, since it passed first (which, of course, what Inslee should have done initially).
It's not the first time Inslee pulled a stunt that ended up backfiring and wasting taxpayer money. Just last month, Inslee used his pen (just one this time) to illegally line-item veto a transportation deal put together by the Democrat-controlled Senate and House which tied Inslee's favorite fee, carbon taxes, to passing a transportation budget. Inslee, upset that the legislature would dare restrict his ability to jam carbon taxes down our throats, vetoed the funding restriction so he can immediately move on raising the price of a gallon of gas by a dollar or more with his carbon schemes.
Even the Democrat House and Senate leaders, Speaker Laurie Jinkins and Senate Majority Leader Andy Billig, are planning on taking Inslee to court, AGAIN, for this overreach.
Responding to Inslee's malfeasance is somewhat routine, because back in 2016, Inslee threw a tantrum  and vetoed 27 bills that the legislature had passed, all because he didn't get what he wanted. In a rare display of unity, the legislature gave Inslee the political middle finger and overrode every single one of the 27 vetoes. Unfortunately for the taxpayers of Washington, more money had to be spent with extended legislative sessions because Inslee couldn't, or in this case wouldn't, do his job.
And let's not forget Jay's "nice idea" last year of breaking long-standing agriculture law by gifting some apples from trees at the governor's (Western Washington) mansion to an Eastern Washington town destroyed by wildfire. His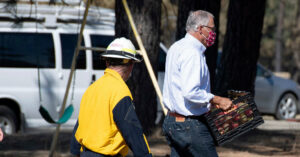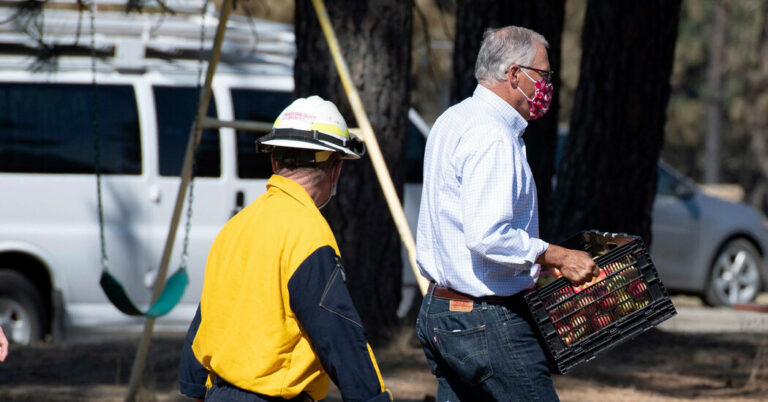 own Department of Agriculture had to issue a statement warning the governor (who used to represent the Yakima Valley in the legislature and Congress) that transporting tree fruit into pest-free Eastern Washington is a misdemeanor. Shift, and apple maggots forced from their home by Inslee's bad behavior, are still waiting for the charges to be filed.
Needless to say, about the last thing on someone's mind who just lost everything they own to a wildfire worsened by Inslee's ongoing mismanagement of forest land is what to do with a maggot-infested apple. Local officials, spending more taxpayer dollars, had to round up all the apples and be destroyed before the multi-billion-dollar Eastern Washington apple crop got infected.
Inslee, in an example of his typical lack of taking responsibility for his own errors, said it was a "good reminder of the importance of awareness around apple quarantine". Yes, a good reminder that a governor with basic awareness and less self-centeredness wouldn't have needed.
Over the years Jay Inslee has wasted millions of taxpayer dollars with his cheap political stunts, lack of leadership, and inability to understand the law or make a decision for the right reasons.
The governor has continued to disrespect state residents by wasting tax dollars spent on selfish political objective – remember the millions wasted in extra security cost for his short-lived failed presidential campaign.
Unfortunately, the joke is on the Washington voters who voted for Inslee. They thought they were getting a governor, instead they got an expensive comedian prone to bad jokes.