Shift's Special Edition is here to help those with too much free time this week.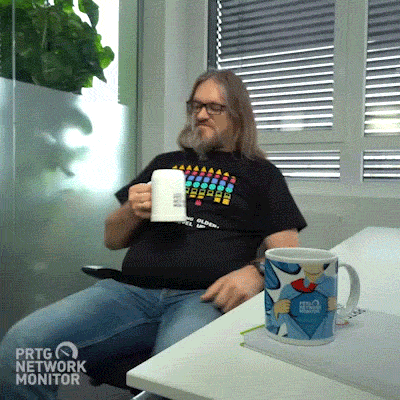 Best of Newsmaker Interviews
As we mentioned last week, the staff at Shift will be taking this week off from posting our normal Daily Briefing.  We know many people have some extra time on their hands. So, we have decided to post a couple of "Best of Newsmaker Interviews"
Today we will feature elected officials and later this week we will highlight policy makers and activists.
Today we have Shift's interviews with the three Republican members of Washington's congressional delegation, a few state officials, and a couple of local government leaders.
December 18, 2020 – Newly elected Senate Republican Leader John Braun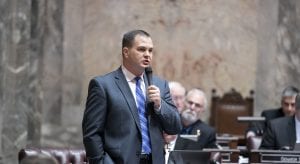 Shift's Newsmaker Interview is with newly elected Senate Republican Leader John Braun (R – Centralia).  After a week of Governor Jay Inslee releasing his "equity package," Low Carbon Fuel Standard, income tax on capital gains proposal, and other budget plans (all of which will make it more expensive to live in Washington State), Senator Braun provides his thoughts on the Democrats' legislative agenda for the 2021 session. The Republican Leader, who has been the GOP's chief budget writer, also gives his insight into what needs to be done for the thousands of Washington State employers and workers who have been negatively impacted by Governor Inslee's shutdown orders and on legislators' efforts to stop the governor's future abuse of his emergency orders.
October 2, 2020 – House Republican Floor Leader Jacquelin Maycumber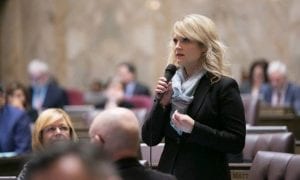 Shift's Newsmaker Interview is with House Republican Floor Leader Jacquelin Maycumber (R – Republic).  The Roanoke Conference's 2019 Slade Gorton Rising Star Award winner has represented the 7th Legislative District (Northeast corner of the state) since 2017.  Among the topics Maycumber discusses are the economic and environmental damage caused by the state not managing our forests, the failure of the Democrats to condemn the repeated attacks on police officers, the problems with holding a legislative session virtually, and the damage caused by Governor Inslee illegally transporting maggot infested apples into Eastern Washington.
June 5, 2020 – State Representative Matt Boehnke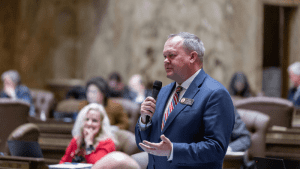 With details of the historic scam on Washington State Employment Security Department still being revealed, we thought Representative Matt Boehnke (R-Kennewick) would be the perfect Newsmaker Interview to provide Shift readers with insight on what the Inslee Administration failed to do to prevent "hundreds of millions of dollars" to be stolen from our state's treasury.  Boehnke is a first term legislator with 30 years of military and commercial experience in cyber security.  While Democrat legislators say they might hold a hearing on this scam next year, Representative Boehnke is calling for a legislative investigation now.
May 29, 2020 – Congresswoman Cathy McMorris Rodgers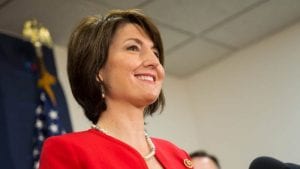 Shift's Newsmaker Interview is with Congresswoman Cathy McMorris Rodgers.  McMorris Rodgers has represented the 5th Congressional District in Eastern Washington since 2004.  We are appreciative of the Congresswoman's time as she responds to our questions on a variety of issues. On the coronavirus outbreak, McMorris Rodgers shares her thoughts on encouraging Governor Inslee to reverse his orders on commercial construction, why she voted against Nancy Pelosi's recent wasteful and partisan $3 trillion package, what she is doing to help rural health facilities and farmers, and how Congress will need to adapt to new health guidelines.  She also provides our readers with her insight on the Snake River dams and assisting those with special needs.
May 22, 2020 – Congresswoman Jaime Herrera Beutler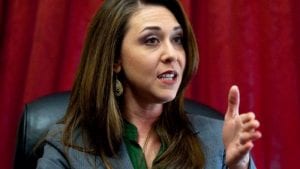 3rd District U.S. Representative Jaime Herrera Beutler (R-Camas) shares with Shift readers her views on the federal COVID-19 response and provides us with updates on a couple of the significant issues she is working on for Southwest Washington.  The Congresswoman discuss her efforts to help small businesses during the coronavirus outbreak and why she opposed Nancy Pelosi's $3 trillion dollar "wish list" package.  Herrera Beutler also updates us on her efforts to increase the region's salmon population, the I-5 Columbia River bridge, and maternity health.  We start by asking the representative a couple of questions about the 2020 campaign and the Washington State Democrats' "desperate" attacks on her.
May 8, 2020 – House Republican Leader J.T. Wilcox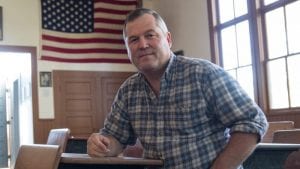 House Republican Leader J.T. Wilcox discusses his frustration over Governor Jay Inslee not including legislators on the important decisions that are impacting every Washington resident and will affect the state's resources for decades. Even though Wilcox is not one of the plaintiff's in the lawsuit filed against Governor Inslee from legislators, he does support their efforts. Wilcox also discusses how the lockdown is having a negative impact on people's physical and mental health, from not being able to have "elective" procedures or receive preventative care, to depression, to not being able to attend 12-step meetings.
May 1, 2020 – Pierce County Executive Bruce Dammeier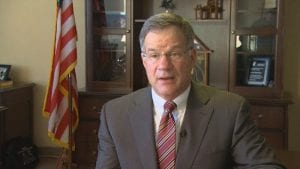 Shift's Newsmaker Interview is with Pierce County Executive Bruce Dammeier.  After first serving on the Puyallup School Board, Dammeier become a state representative in 2009 and served two terms before being elected the state senator from the 25th legislative district.  In 2016 Dammeier was elected Pierce County Executive and is seeking re-election this November.  Among the topics Dammeier discusses with Shift is how Pierce County is more prepared than its neighbors to handle the impact of the coronavirus outbreak, why Republicans have strong support in the county, and leading the fight to defeat Puget Sound Clean Air Agency's 57 cents a gallon carbon tax.
April 9, 2020 – Congressman Dan Newhouse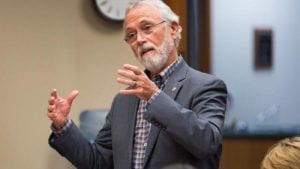 Shift's Newsmaker Interview is with third-term 4th District U.S. Representative Dan Newhouse. The Sunnyside farmer and former Director of the Washington State Department of Agriculture describes the federal response to the Coronavirus pandemic and disparities in Governor Inslee's "Stay Home, Stay Healthy" order. He shares his thoughts on prioritizing the health and safety of all Washingtonians while also doing everything possible to ensure the resiliency of the state's economic future.
January 31, 2020 – SeaTac City Councilmember Peter Kwon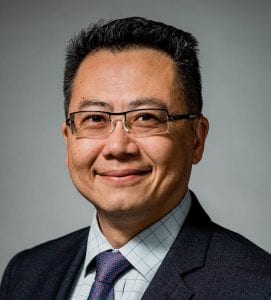 In this Newsmaker Interview, we focus on the remarkable financial turnaround that has occurred in SeaTac by talking with Councilmember Peter Kwon.  At the beginning of 2016, the city was $2.5 million in debt.  Through examining all city expenses and revenues, the city finished the year with a $5 million surplus – without raising taxes.  Today the City of SeaTac has a $50 million surplus and it has not raised property taxes in four years! What is occurring in SeaTac is starting to receive public attention. Last weekend Councilmember Kwon received the Slade Gorton Rising Star Award at the Roanoke Conference.
December 20, 2019 – Washington Secretary of State Kim Wyman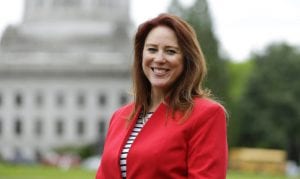 One of Shift's first Newsmaker Interviews was with Washington's Secretary of State Kim Wyman.  Wyman discussed the successful implementation of the new VoteWA election system which had first been used in the 2019 elections.  Wyman also look forward to the 2020 elections and discussed what was being done to ensure the election process was secure and fair.  Wyman discusses her view that "partisanship" is one of the greatest threats to democratic institutions.
Like what you read?
Do you like The Daily Briefing?
Please consider making a contribution to ensure Shift continues to provide daily updates on the shenanigans of the liberal establishment.
Forward this to a friend.  It helps us grow our community and serve you better.
You can also follow SHIFTWA on social media by liking us on Facebook and following us on Twitter.
If you feel we missed something that should be covered, email us at [email protected]