When asked about his unilateral decisions, Governor Inslee sees "no reason" for him to be second guessed.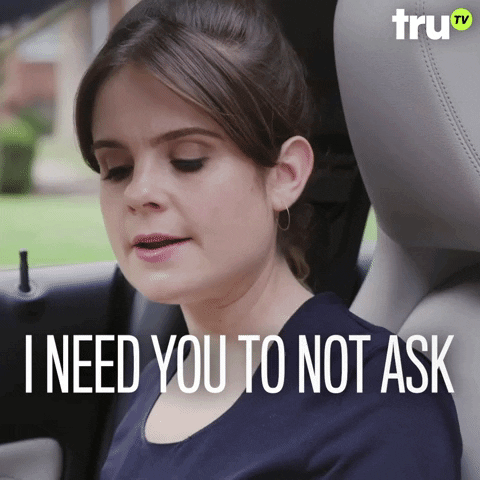 Madness in Olympia
Thousands of Shift readers have participated in the first two rounds of our Madness in Olympia tournament, and we are down to the championship match-up to determine what has been the Democrat's 2021 Worst Legislative Idea.  Play today and help decide whether a State Income Tax on Capital Gains (SB 5096) or Eliminating Police Resources (HB 1054) is to earn this dubious crown from Shift readers. Share with your friends.  We will officially crown the winner later this week. (Click to participate in Shift's Madness in Olympia tournament)
State
Q13's Brandi Kruse asked Governor Jay Inslee a serious question regarding the state's policy of providing financial incentives to nursing homes to accept hospital transfers and the governor responded by essentially saying no one should ever question his actions.  Following the scandal in New York, where Governor Andrew Cuomo forced nursing homes to accept patients who were COVID-19 positive and then "misrepresented" the numbers of deaths that occurred in the facilities, there have been some who have wondered about similar policies in Washington State, in which patients were exiled to long-term care facilities to free-up space in hospitals at the start of the pandemic.  To provide context, there have been slightly more than 19,000 nursing home patients in Washington who have tested positive for COVID-19, which is about 5% of the state's cases.  Yet there have been 2,537 deaths in the state's long-term care facilities, which is almost exactly 50% of all Washington COVID-19 deaths.  As opposed to Governor Cuomo, who forced nursing homes to accept patients, Jay Inslee used Medicaid incentives to bribe long-term facilities to accept patients.  There is no evidence that Inslee has "misrepresented" the number of deaths in nursing homes.  Yet, it is a legitimate question to ask whether it was the best policy for the state to provide incentives to send patients to the locations where the COVID outbreak started in our state, and where 50% of the state's COVID-19 deaths have since occurred
However, Jay Inslee does not like to be questioned. Just read this verbatim exchange with the governor:
Brandi Kruse: "We know that nationally there have been heightened scrutiny over how states handled nursing homes in the early stages of the pandemic.  Here in Washington you incentivized nursing homes to take patients from hospitals to create capacity. Should the state have allowed, let alone incentivize, those transfers given the risk of death to that population?"
Governor Inslee, "I don't see a reason to second guess that decision.  We had a looming critical shortage of space in our hospitals. So I would not second guess that decision on the rearview mirror."
Evidently, Kruse did not receive the directive from Inslee's "Ministry of Truth", which prohibits asking anyone in the state's liberal establishment to account for their policy decisions. (Q13 The Divide, New York Times, and Ari Hoffman on Newsmax)
The owner of a Pierce County gym says his unemployment insurance rate has gone up more than 10-fold, and it is only because the state forced him to close and lay off workers last year.  Brent Phelps, the owner of Ascend Gymnasium in Sumner, said his annual unemployment charges went from $443 to $4,842. This increase comes after the facilities gross sales were cut in half due to the government-mandated closure.  Phelps filed an appeal but was turned down by the state.  He said, "Not only is it Mafia-like, but in Washington, we have to use the state for unemployment insurance. It's not private like it is in other states, where we could go to B or C.  So I'm forced into one company and I have to pay whatever they tell me to pay."  (MyNorthwest)
Opposition to Governor Inslee and the Democrat bill that establishes a state income tax on capital gains was strongly evident at a Town Meeting hosted by three Southwest Washington State legislators.  In a virtual event hosted by Senator Lynda Wilson, Representative Vicki Kraft, and Representative Paul Harris,  the tax legislation (SB 5096) was brought up often by constituents.  All three of the Republican lawmakers opposed the bill, with Kraft claiming this bill is just the first step to impose an unconstitutional and unpopular state income tax on all Washington workers. She said, "Obviously, they're going to expand the guardrails, and ultimately it will become a state income tax." (The Battle Ground Reflector, Washington Legislature Bill Summary, and Shift)
U.S. Representative Jaime Herrera Beutler took the unusual step of sending Governor Jay Inslee a letter stating, "I ask you to join me in providing certainty to our shared constituents that they will not face new or higher taxes during this challenging time."  The Southwest Washington Congresswoman recognized that this would reverse the course of current liberal momentum in Olympia, where "the state legislature is currently advancing a first-ever state income tax, and leaders have proposed an array of additional tax increases."  Herrera Beutler said this would hurt small business who have struggled this past year and negatively impact families which have had to pay for additional childcare and educational expenses.  She also mentioned that the benefit of not having a state income tax is a major economic incentive in Southwest Washington, as Oregon workers and businesses move across the Columbia River to avoid the Oregon state income tax. (U.S. Representative Jaime Herrera Beutler letter to Governor Inslee)
In the latest example of how the teachers unions' refusal to return to in-person education is impacting students' education, local school districts are now considering further reducing graduation requirements for 2021 seniors.  Students are required to have 26 credits in order to graduate in Washington State. School districts across Washington are now considering dropping requirements for two core classes or four elective classes. (The Daily World)
Western Washington
You know something has to be incredibly wrong with the Seattle City Council's hasty decision to award a group $3 million dollars to conduct a survey when even the Seattle Times questions the process and results.  In the council's rush to cave into the demands of far-Left political protestors and violent rioters, councilmembers last year hastily awarded $3 million to a liberal special interest group, in a complicated no-bid contract to investigate how the city was going to distribute even more money (funds taken from the police budget) to more liberal special interest groups.
The result was a very incomplete report and massive division within Seattle's minority community, as multiple groups are seeking ways to profit from this windfall of taxpayer money.  The Times article notes another $70,000 survey recently conducted by the city which achieved similar results as this $3 million contract.  Mayor Jenny Durkan originally vetoed the contract, stating the survey could be done by city agencies "for far less money." The council unanimously overrode the veto, because they weren't spending their own money. The state auditor is now investigating the process.  We should note that the Times stated that City Council President, and mayoral candidate, Lorena González "declined an interview request and asked for questions to be submitted in writing. She also declined to respond to a list of written questions."
We should note that in the future, when it becomes politically evident that these programs do extraordinarily little to provide public safety, the city will decide to "re-fund the police."   The question then is whether the council will "de-fund" the worthless programs they created under pressure. Or, more likely, the council will say they need to raise taxes to keep the public safe. (Seattle Times and Seattle City Council Insight)
The Pierce County Council announced this afternoon that it will be investigating the events that took place between Pierce County Sheriff Ed Troyer and a paper carrier.  Troyer detained the Black delivery person and contacted police dispatch stating his life was threatened.  40 police units appeared responding to Troyer's call. (Pierce County Council media release)
Eastern Washington
Rumor Mill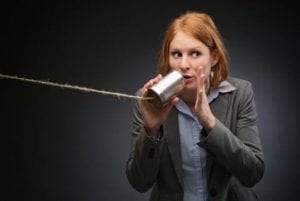 Democrat lawmakers in the State House of Representatives are looking to use a special Saturday session to once again quietly pass an unpopular bill. In this case, it will be SB 5096 to impose an unconstitutional and unnecessary state income tax on capital gains.
With Democrats at all levels passing expensive tax bills to reward their friends in liberal special interest groups, 2022 might be a banner year for Republicans. One race which is receiving considerable attention is the 8th Congressional seat currently held by two-term Democrat Representative Kim Schrier. We are hearing several Republicans are looking at the race, including former state legislators and current office holders. Stay posted on the return of rational representation in the 8th.
Overheard on the Internets
Like what you read?
Do you like The Daily Briefing?
Please consider making a contribution to ensure Shift continues to provide daily updates on the shenanigans of the liberal establishment.
Forward this to a friend.  It helps us grow our community and serve you better.
You can also follow SHIFTWA on social media by liking us on Facebook and following us on Twitter.
If you feel we missed something that should be covered, email us at [email protected].