This week's highly informative Newsmaker Interview is with Senator Lynda Wilson (Vancouver), the ranking Republican on the Washington State Senate's Ways & Means Committee and the budget leader for the GOP caucus.  The Senate Republicans released their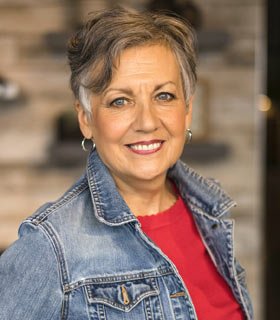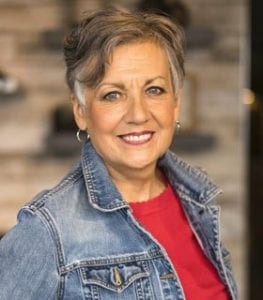 2021 – 2023 budget last week, and it contained no more taxes, incentives for school districts to reopen, and assistance for those who have been most impacted by Governor Jay Inslee's random and unscientific "emergency" orders.  When asked why the Senate Republicans released their budget so early in the process, Senator Wilson replied that she wanted to provide transparency, so the public had time to examine their proposal, and because Democrats "keep claiming there is a massive deficit, to justify their own call for more taxes.  But that is false.  Just look at the four-year budget outlook from the governor's own budget office."
Last week, the Senate Republicans in the Washington State Legislature released their proposed state budget.  What are the highlights of this proposal?
People deserve stability at a time like this. Our budget starts by maintaining state services and programs at the level proposed by the governor, with a notable exception – we're not looking to reduce custodial time for state-prison inmates and call it a savings.
Beyond that, our budget directs more than a billion dollars toward the two most visible effects of the state's COVID-19 shutdown: The need to get kids back into classrooms and the need to help Washington's small, family employers recover. We also pay attention to the people hit disproportionately by the pandemic – working families, people with developmental disabilities, seniors, people needing access to behavioral-health treatment, and more.
On top of addressing current and emerging needs, our budget capitalizes on opportunities to build for the future. We're proposing visionary investments to reinvigorate Washington's manufacturing sector, expand broadband access, change how transportation projects are funded, and reduce catastrophic wildfires. And one more time – no need for more taxes! Under the circumstances created by the pandemic, that's encouraging. Our families and employers don't need any more financial pressure than they already have.
Many parents around the state have become very frustrated with the teachers' unions delaying the return of students to in-person instruction.  How will your budget encourage school districts to return students to the classroom?
I share their frustration. Between the shortcomings of remote instruction, and the social and emotional deprivation, and how being kept out of classrooms is especially hard on children who have special educational needs, or lack access to reliable internet service, or benefit from the other structure and supports that a classroom setting provides, this is clearly THE equity issue of our day. There's been a negative economic effect from this too – think about how many parents have had to stay home and help teach.
How can we give districts incentive to reopen? Well, just as it costs employers to comply with regulations, we know it's going to cost school districts to do contact tracing and testing and comply with rules about distancing and PPE and so on. The money appropriated in our budget is aimed at the safety aspects, but we're putting strings on much of it. Districts that are "open" get 100%, the others that have only a plan to reopen get 50% with the remainder held until they also open.
It doesn't hurt that the governor has moved toward the position Republicans have held for months about the relatively low risks associated with being in classrooms. Too bad we didn't see that sooner, but it's clearer than ever what the main roadblock is.
Why did you release the Senate Republican budget so early in the budgetary process?
In December, about a week after I became Senate Republican budget leader, the governor brought out his budget proposal. He called for another double-digit increase in spending, and an income tax and a health-care tax – and that was it for me. I knew the state's finances were in decent shape, between the positive Q3 and Q4 revenue forecasts and the latest four-year budget outlook. The last thing our families and employers need are more taxes. I decided we should build our own budget, and it was ready for release on Feb. 11. That was day 32 of a 105-day session.
I don't know if we set some modern-day record, but there was no reason to keep our budget under wraps. Releasing it so early accomplishes at least two things.
First, the people have weeks to look at our choices. Not days, not hours. That's transparency. Second, we've set the bar high. I can understand why the Democrats would keep claiming there's a massive deficit, to justify their own call for more taxes. But that's false. Just look at the four-year budget outlook from the governor's own budget office. Now the Democrats get to see our choices, and they have to know that the budget they bring out next month will be compared to ours. If we can come up with a reasonable plan that doesn't need more taxes, can't they?
How will your budget help small businesses that have been struggling under Governor Inslee's orders?
Small businesses have ongoing costs that the governor can't waive with his dictates. Our budget proposal would add approximately $330 million for small-business relief. The money would be distributed as grants, to help with those ongoing costs. But anyone who's been in business knows there's a quicker form of relief: Let people reopen!
Beyond the grants, our budget would drop the B&O tax rate on manufacturing to… ZERO. That's right. Imagine how no B&O tax would reinvigorate a manufacturing industry that has shed 70,000 jobs in the past two decades, many of which were lost before the pandemic. And manufacturing isn't a Puget Sound specialty – it's an anchor in all corners of our state. One more thing: Manufacturing includes aerospace, so anyone worried about Boeing decreasing its footprint in our state should welcome this part of our budget.
The change in the B&O manufacturing tax would be offset by expanding the sales tax to include legal services. That's why our budget isn't "no new taxes," it's "no more taxes." And we think it's the better tax policy.
Hopefully we are now at the "beginning of the end" of the COVID-19 pandemic.  Looking back, what is the one thing you wish Governor Inslee had done differently in how he managed the crisis?
I wish he would have trusted people outside of the executive branch. The Legislature, to start with. Naturally we would have disagreed about some things, but legislators are a lot closer to the people than the governor is. It's not enough to consult some legislators from his party and suggest the Legislature as a whole has had input.
Then he should have trusted the people directly. Communicate the goals, communicate the precautions, then step back. Focus the restrictions and support on the populations that are at the most risk, like nursing-home residents and staff. But trust that people don't want to get infected and will conduct themselves accordingly.
Unfortunately, the governor hasn't been able to display that trust.
We have now had two significant breaches of state computer systems that have made personal financial information available to criminals.  What can the legislature do to stop this from happening again?
It's interesting to consider that the second breach happened because of the first. If the Employment Security Department had kept the fraudsters out, then there wouldn't have been a need for audits – and if there was no need for audits, the ESD data transferred to the state auditor's office couldn't have been hacked.
Here in 2021, I don't think "stop" is the word, but we can take steps to reduce the risk. The governor wants a new state agency. Our Senate Republican budget would allocate more money toward cybersecurity, which to me makes more sense. But the questions will always remain: What if the governor hadn't chosen an underqualified person to serve as ESD commissioner? By hiring a person who clearly was better at political fundraising than running a state agency, how much responsibility does the governor bear?
If you had the opportunity to change any state law, what would it be, and why?
Until 2019, a 50-year-old state law gave the governor an immense amount of power in the event of a declared state of emergency. We amended that, with a very bipartisan vote, to require legislative oversight of gubernatorial proclamations that suspend state laws. I wish we'd amended it to also allow legislative oversight of the proclamations that prohibit activities – like in-person instruction, or indoor dining. But no one knew what 2020 would bring.
My bipartisan SB 5039 would make ALL proclamations subject to legislative review after 30 days. That would have allowed us to review the governor's latest "roadmap" a week ago, because it took effect Jan. 11. How great would that have been? I'm disappointed that SB 5039 is "dead" and likely to stay that way. All of a sudden, the governor's emergency orders have become a partisan topic.
My SB 5039 doesn't go after the governor's ability to make proclamations, but I like to think the bill would force him to be more accountable for those proclamations. Especially because the pandemic is going to last beyond the scheduled April 25 end of our legislative session.
Click on this link for more information on the Senate Republican's budget proposal.
Click on this link for more information on Senator Lynda Wilson