Washington Democrats have a lot of very bad ideas – and, with your help, we've determined the worst of the 2021 legislative session.
The final round was a nail-biter! But the winner of the 2021 Madness in Olympia tournament – by 16 votes – is the State Income Tax on Capital Gains.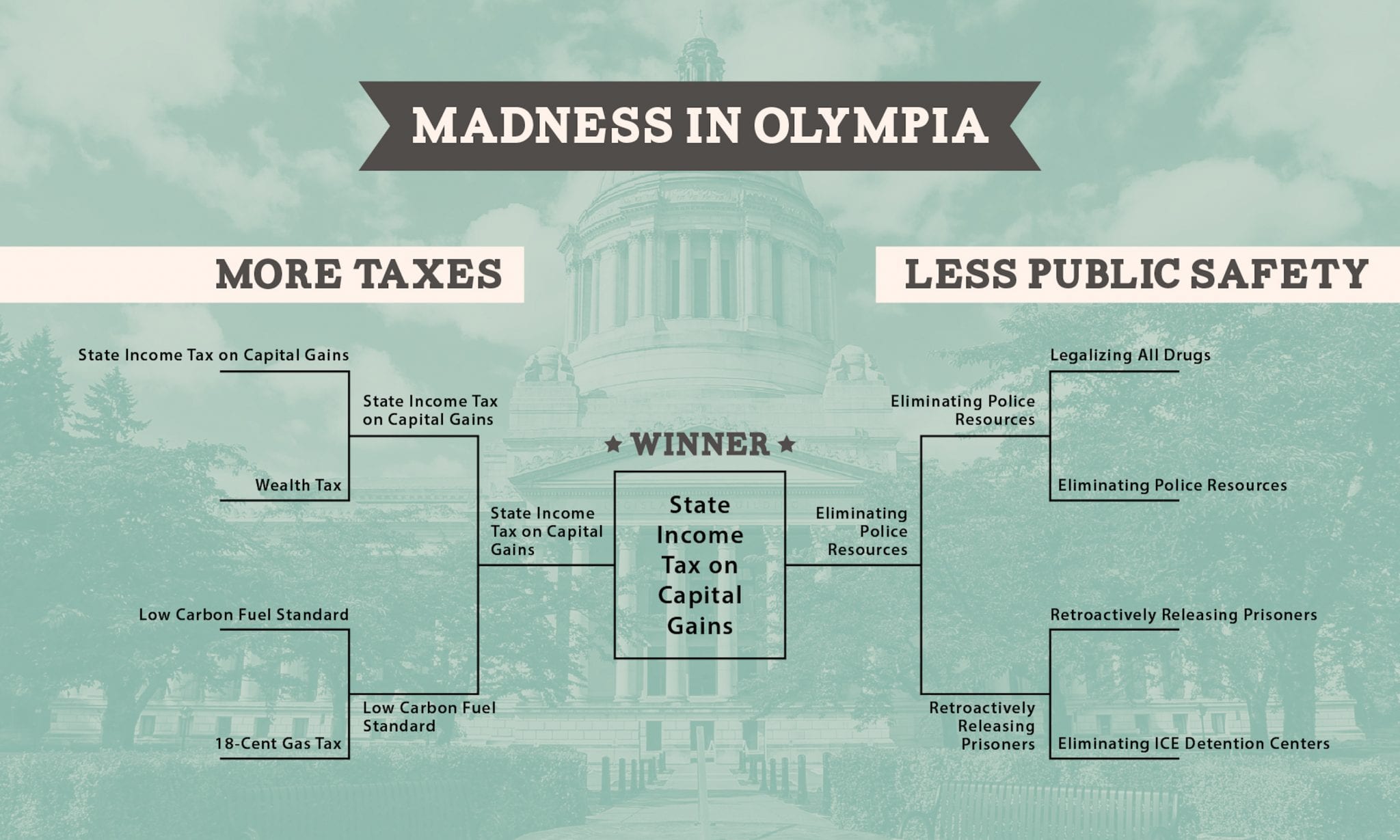 Democrats are pushing to impose a state income tax on capital gains – and they're grossly misleading the public to do it. They claim that an income tax on capital gains is an excise tax, not – as the IRS and every other state defines it – an income tax.
Democrats are also insisting a state income tax on capital gains is needed to address COVID-19 caused budget concerns. But our state is expected to generate enough tax revenue to fund the largest budget in state history after an unexpected $3.2 billion in additional tax revenue was added to the books earlier this month, along with billions more in federal bailout money.
Shift WA works hard to expose Democrats' terrible ideas – whether by original reporting, grassroots petitions, or amusing games like Madness in Olympia. We do the work the mainstream media all too often refuses to do – hold Democrats accountable.
We here at Shift WA depend entirely on our supporters to make ends meet every month. Will you help us keep going by supporting our efforts today?