Shift's Weekly Photograph from former
Congressman Rod Chandler (WA-08) 1982 – 1992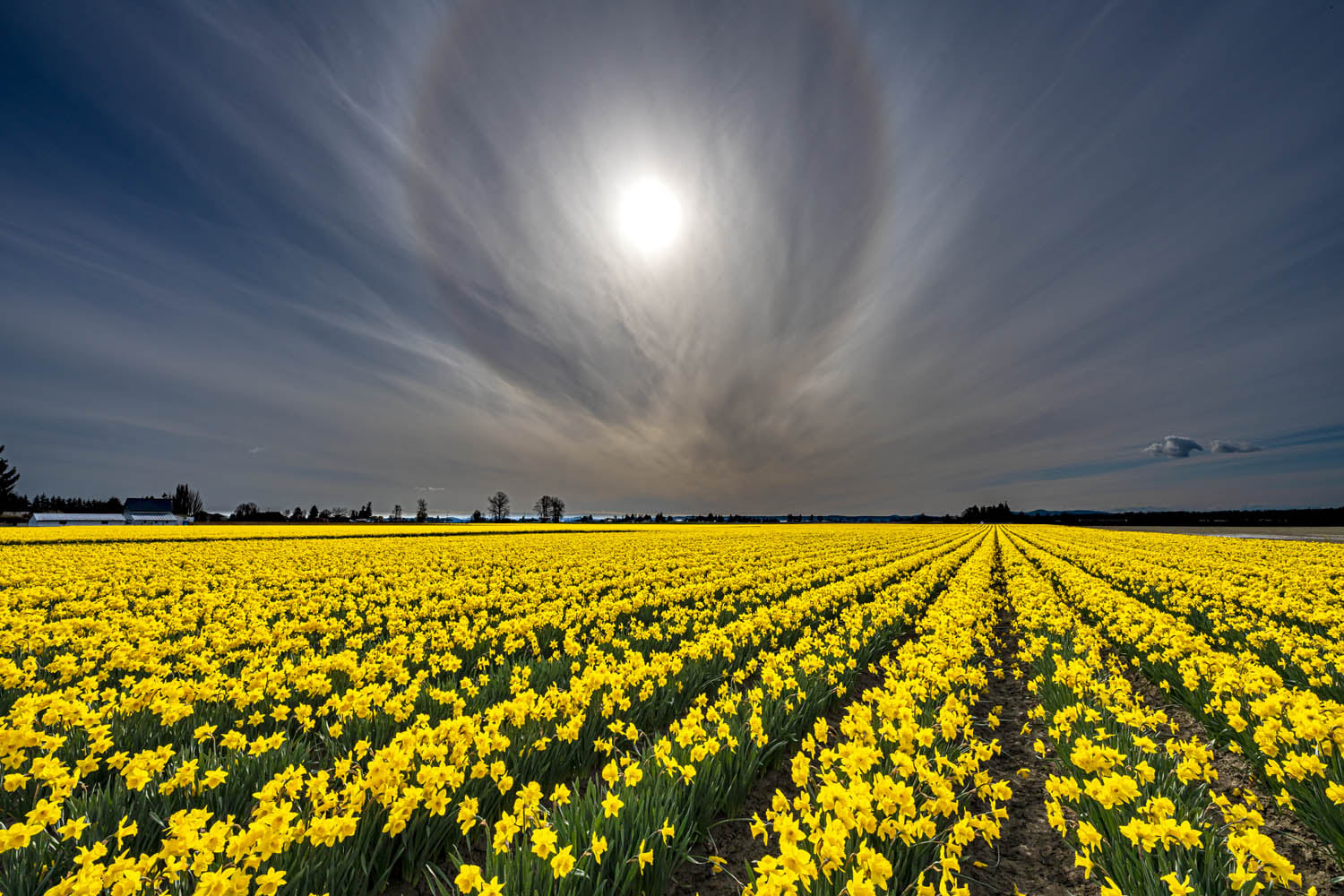 Shift Article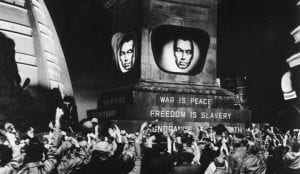 Governor Jay Inslee and Democrat legislators have resorted to Orwellian tactics in their greedy pursuit to increase the size and power of state government. In George Orwell's disturbing classic "1984", The Ministry of Truth utilizes "Newspeak" to alter the meaning of words to fit the needs of the government.  We are seeing a modern version of this practice here in Washington State, where Democrat legislators keep trying to convince us that an "Income Tax" is an "Excise Tax."  Yet they are all alone in this belief.  Every major tax and budget authority in the country (including the 49 other states) considers a tax on capital gains to be a tax on income (which is unconstitutional in Washington State) and NOT an excise tax. Remember, Ignorance is Strength.  (Click to read full Shift article)
State
Todd Myers of the Washington Policy Center points out that if Democrat lawmakers in Olympia are successful with their legislative agenda, the price for a gallon of gas in Washington State will rise 52 cents within 2 years (with even more increases in the years beyond that).  These massive tax increases will come from the Democrats' Low Carbon Fuel Standard, cap and trade, gas tax, and carbon tax.  While Democrats keep making false statements about "tax fairness," the facts show that their liberal policies will impact low-income workers the most. The taxes and fees will not only raise the price of gas, but they will also impact transportation costs of consumer products resulting in higher prices for groceries, clothing, and supplies. And, well, everything. (Todd Myers Facebook)
Washington State Senator Doug Ericksen (R – Ferndale) says the massive and unnecessary increase in taxes being pushed by Democrats in Olympia demonstrates that current liberal lawmakers believe they are above the normal checks and balances of government.  Senator Ericksen provides a list of all the different taxes Democrat lawmakers are offering to impose on Washington State residents to highlight their arrogance towards taxpayers.  He said the unconstitutional state income tax on capital gains shows that Democrat lawmakers believe they "have one-party control in Olympia, they do not feel like they have any control mechanism in Washington state, that they are free reign, that they can do whatever they want and get reelected. That's where we're at.  They believe that the (Washington State Supreme) court has been stacked enough (to approve the unconstitutional state income tax on capital gains)." (MyNorthwest)
Western Washington
Q13's Brandi Kruse mocked the obviously false claim by Socialist Seattle City Councilmember Kshama Sawant that the recall campaign against her is being conducted by "big business and Right-wing extremists."  While ultra-liberal Seattle Mayor Jenny Durkan is defined as a "right-winger" in the warped mind of Councilwoman Sawant, her description of her recall opposition is clearly false.  Yet, false attacks are what the divisive councilmember must resort to since she appears guilty of the three of the charges made by recall supporters, which the Washington State Supreme Court recently determined were "legally sufficient" for the recall campaign to proceed.
Kruse points out that following one of the murders at the (Sawant supported) CHAZ/CHOP, the councilmember blamed President Donald Trump and "Right-wing" activists.  Kruse said, "That was not the truth", for the suspect turned out to be a longtime acquaintance of the victim attempting to settle a year-long dispute.  Kruse continues, "There was never any evidence to implicate the 'Right wing,' but Sawant said it anyway. A statement designed to deepen political division and to push her political agenda."
Kruse goes on to point out that Sawant has raised 65% of the funds for her recall defense campaign from outside of the Seattle (an overwhelming majority is actually from out-of-state), while most of the money raised by the proponents of the recall come from small contributors from within her very liberal Capitol Hill council district. (Q13's The Divide and Washington State Supreme Court decision)
A taxpayer-funded program, South County Outreach Referral and Exchange (SCORE), hands out needles to minors, does not provide drug counseling information, does not require an exchange of needles, and has no written policy for interacting with minors.  The group is receiving public attention as Federal Way community members witnessed SCORE's vans delivering new needles to children in parks, who immediately used the needles to get high. During the pandemic, SCORE no longer has their "clients" stand in line for their supplies, and will instead make several stops into neighborhoods, and even deliver needles to people's homes. (MyNorthwest)
As city officials continue to do nothing but waste taxpayer money, the number of homeless tents in Seattle has increased by 50% during the past year.   According to a survey conducted by University of Washington and Seattle Pacific University students, the increase has occurred in nearly all neighborhoods throughout the city. According to researchers, there are currently 132 separate tent encampments around the city and at more than 650 tents (many including more than one person).  Sadly, lame-duck Seattle Mayor Jenny Durkan is so checked-out that could provide no ideas on how to relieve the pain and suffering being experienced by so many people living on the streets, and could only point fingers at the city council for eliminating the city's Navigation Teams, which were not exactly solving the problem when they existed. (Seattle Times)
As Shift reported last week, due to the lack of action on the homelessness issue from Seattle's liberal politicians, a new citizen-originated ballot measure in Seattle has been launched, which columnist Danny Westneat believes "has shifted" the debate on how to solve the city's worsening problem.  The initiative campaign is supported by business leaders, neighborhood groups, and non-profit organizations.  It would force the city to increase emergency and temporary housing by 2,000 units, force the city to pay for drug treatment, and require the city to keep parks, sidewalks, and other public places free of encampments. Westneat points out that this initiative has united many people who have been on opposite sides of the issue. (Seattle Times)
Eastern Washington
In demonstrating that local health officials are better equipped to handle COVID-19 outbreaks than state officials, Whitman County has issued an emergency order regarding another surge of cases in Pullman.  In response to another surge in cases surrounding Washington State University, the county has limited to 10 people any outdoor gathering not related to a funeral, wedding, or religious services.  The county has also required that facemasks must be worn by everyone (except those who cannot wear a mask and children under 2-years old). The recent surge in infections has driven the county's two-week new cases rate to 379 people per 100,000 people, which is well above to 200 per 100,000 the county needs to maintain to stay within Phase 3. (KREM-TV)
Congressman Dan Newhouse (R – Sunnyside) said Governor Inslee's Department of Ecology, Attorney General Bob Ferguson, and liberal special interest groups have gone against federal and academic scientist by encouraging the U.S. Department of Energy to reverse its classification of nuclear waste from the Hanford site.  Representative Newhouse, in a letter to new Secretary of Energy Jennifer Granholm, also stressed that Washington State officials failed to consult with local community leaders, who believe state's suggestion would make the region less safe and would impose unnecessary costs on the clean-up process. (Tri-Cities Herald)
People are localizing the news over weekend that debris from a recent Space-X launch landed in a Grant County field.  Overheard from one agriculture supporter today, "Taxes out of Olympia are raining down on Eastern Washington farmers like space junk landing in our fields." (MSN)
Newsmaker Interview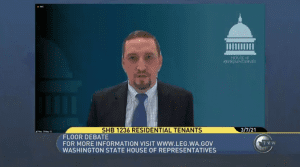 Last Friday's Newsmaker Interview was with Representative Greg Gilday (R – Camano Island).  We previously spoke with the first-term legislator back in November, just days after his campaign had finished overcoming an election-day deficit to win his 10th Legislative District election by 900 votes.  We talked with the representative about working in a virtual legislative session and how he stays in touch with his constituents while everyone is adhering to social distancing.  We also learned Rep. Gilday's perspective on some of the major issues before the legislature, such as the Democrats' expensive Low Carbon Fuel Standard proposal, an unconstitutional state income tax on capital gains, and the legislature's response to the controversial Blake decision which legalized drug possession. (Click to read full Newsmaker Interview)
Overheard on the Internets
NCAA Championship (6:20 Tip-off)
GO ZAGS!
Like what you read?
Do you like The Daily Briefing?
Please consider making a contribution to ensure Shift continues to provide daily updates on the shenanigans of the liberal establishment.
Forward this to a friend.  It helps us grow our community and serve you better.
You can also follow SHIFTWA on social media by liking us on Facebook and following us on Twitter.
If you feel we missed something that should be covered, email us at [email protected].