Shift's Newsmaker Interview is with Representative Greg Gilday (R – Camano Island).  We previously spoke with the first-term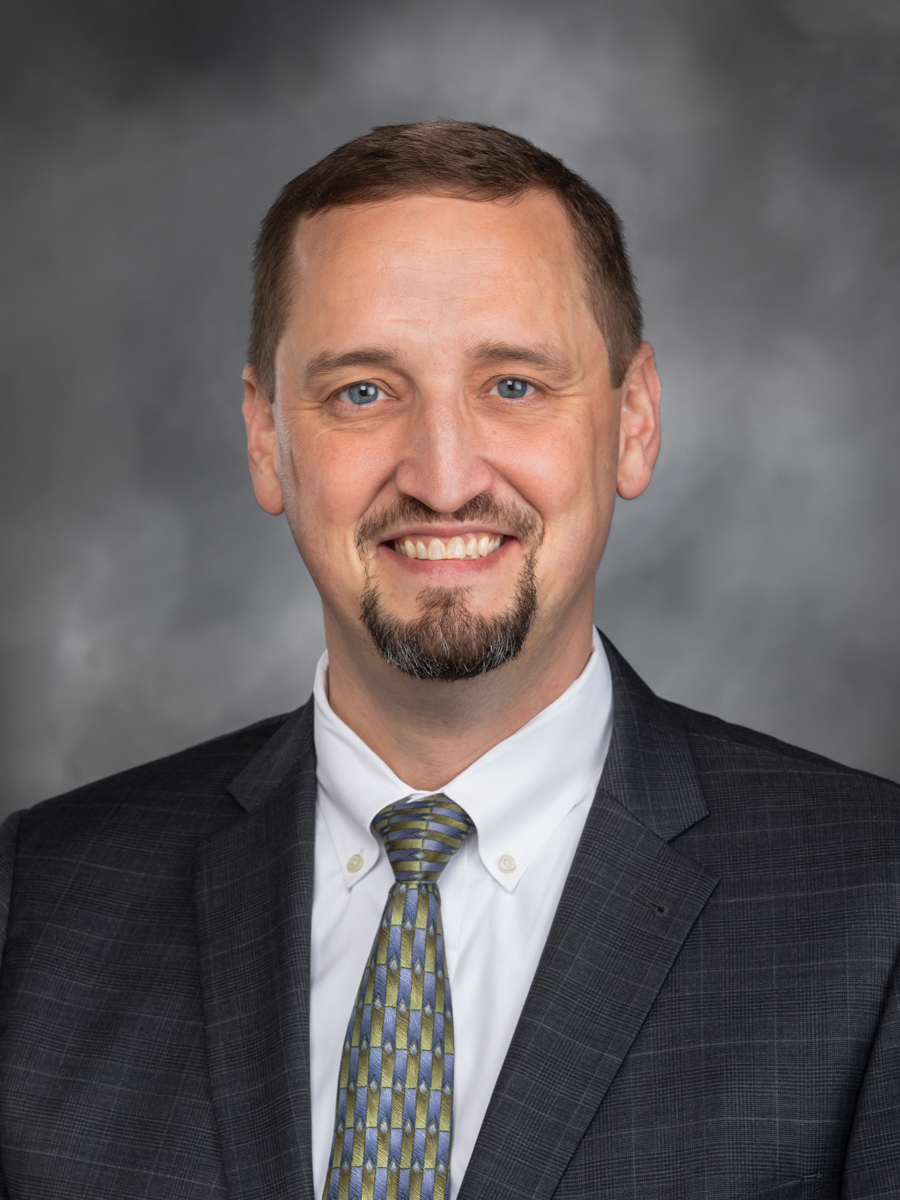 legislator back in November, just days after his campaign had finished overcoming an election day deficit to win his 10th Legislative District election by 900 votes.  We talk with the representative about working in a virtual legislative session and how he stays in touch with his constituents while everyone is adhering to social distancing.  We also learn Rep. Gilday's perspective on some of the major issues before the legislature, such as the Democrats' expensive Low Carbon Fuel Standard proposal, an unconstitutional state income tax on capital gains, and the legislature's response to the controversial Blake decision which legalized drug possession.
We last spoke with you in November, after the late returning votes gave you a 900-vote victory.  Since then you have gone through orientation and have spent over two months in a unique legislative session.  What has surprised you the most about being a state legislator?
Despite the long hours and time away from my family, it's been an incredible journey so far. It's an honor to represent the communities and people that I care about so deeply. The workload has been surprising, being a state representative is truly a 24/7 job. Being accessible to the people I represent is top priority for me, and that's been more difficult when everything is done online.
How do you spend your typical day?  Do you work from home or are you in Olympia?  Do you have much contact outside of Zoom meetings with other legislators?
Due to broadband issues, I've been working out of my Stanwood law office. Most days, I start early and work late into the evening. The last few weeks of session have been incredibly intense as we tackle the debate on tax increases and the state's operating, transportation, and capital budgets. With non-stop floor action planned, we're working most weekends debating and voting on bills. Meeting with my legislative colleagues continues to be somewhat limited with no in-person interactions. However, we do find time to talk during online committee and caucus events.
Normally legislators spend a great deal of time meeting with constituents, both through formal visits to their Olympia office or at public functions back in the district.  Have you had much interaction with people from the 10th legislative district?  How do they provide you with their thoughts on legislation during COVID restrictions?
Representing people successfully requires listening to and understanding their comments and thoughts on public policy topics. Obviously, in a virtual environment, that's more difficult. That's why I've put a lot of effort into finding alternative ways to reach out, including sending out email updates, meeting with people online, and even co-hosting a virtual town hall meeting with my seatmates to talk about the legislative issues. In fact, participation in our 10th District town hall meeting was so good, we're already making plans for another event at the conclusion of session.
It appears this weekend the full House will be voting on a budget proposal that includes the controversial (and many people believe unconstitutional) state income tax on capital gains.  What are you hearing from your constituents on this tax?
Why increase taxes? The much-feared state budgeting shortfall never materialized. Despite the devastating financial impact of the pandemic on individuals and families, state government is not suffering. According to the latest forecast, state tax collections are up more than $3.29 billion over the four-year outlook, bringing us back to pre-pandemic levels. With tax revenue and federal money pouring into state coffers, those who wish to increase the tax burden on Washingtonians have few arguments left when explaining the necessity of imposing new taxes. The debate should be centered on tax relief, not increases.
The governor's Low Carbon Fuel Standard has also been controversial this year.  What are your thoughts on this and how will impact your constituents?
Paying more at the pump will cut deeply into household budgets, forcing people in lower-income brackets to give up other necessities like housing, food, and education. The poor get poorer and the rich and well-to-do just keep buying gas. It's not even cost-effective. We need to look at policies that will give us the most environmental bang for the buck, and according to reports, LCFS wastes about 80 percent of its costs to reduce CO2. That's not smart public policy. We can, and should, do better.
The Blake decision by the Washington State Supreme Court has stopped the arrest and prosecution of drug possession cases in Washington state?  What do you believe needs to be done as the result of the Blake decision?
I have heard from law enforcement, local elected officials, and others from across the 10th District about how damaging this ruling has been. The court's decision to invalidate the felony drug possession law reverses decades of convictions, related fines, and imprisonment—leaving cities, counties, prosecutors, and law enforcement unsure how to proceed.
As local governments scramble to deal with the aftermath, it is critical the Legislature responds with real solutions. A package of bills was recently introduced to help address the public safety issues caused by the court's decision. Those bills would reinstate the felony drug possession law, help provide better behavioral health system responses, allow local governments to enact laws and ordinances related to possession hard drugs, and expand offenses and penalties for the manufacture, sale, distribution of illegal drugs and substances.
Besides all the bills that are grabbing headlines, what are the bill or bills you are working to either pass or defeat, that will have a big impact on your constituents?
I would like to see House Bill 1482 get approved. The bill creates a way for struggling property owners in coops, home homeowner associations (HOAs), and condominium buildings to catch up on past due fees—and not lose their homes.
In terms of impact, I'm firmly opposed to House Bill 1076, which creates a system ripe for abuse, with no real safeguards to ensure we don't see a surge in frivolous lawsuits. This bill would incentivize attorneys to seek out private citizens to sue businesses on behalf of the government, and then reap a large portion of the financial award. If there is an issue with state agencies not having the resources to enforce laws, we should provide additional funding, not more opportunities for attorneys to get rich on the backs of employees.
A final bill I would like to mention is HB 1157, which provides another tool for local governments to utilize with the aim of increasing the housing supply. Studies show that the state is approximately 225,000 housing units short, which is seen in skyrocketing rent levels and housing prices.  This bill would incentivize local governments to allow for higher densities, especially those close to transit hubs.