INSLEE FIBBING AGAIN: CLAIMS HE WANTS TO MAKE CAP-AND-TAX "LESS COSTLY" WHILE DOING ALL HE CAN TO MAKE IT "MORE COSTLY"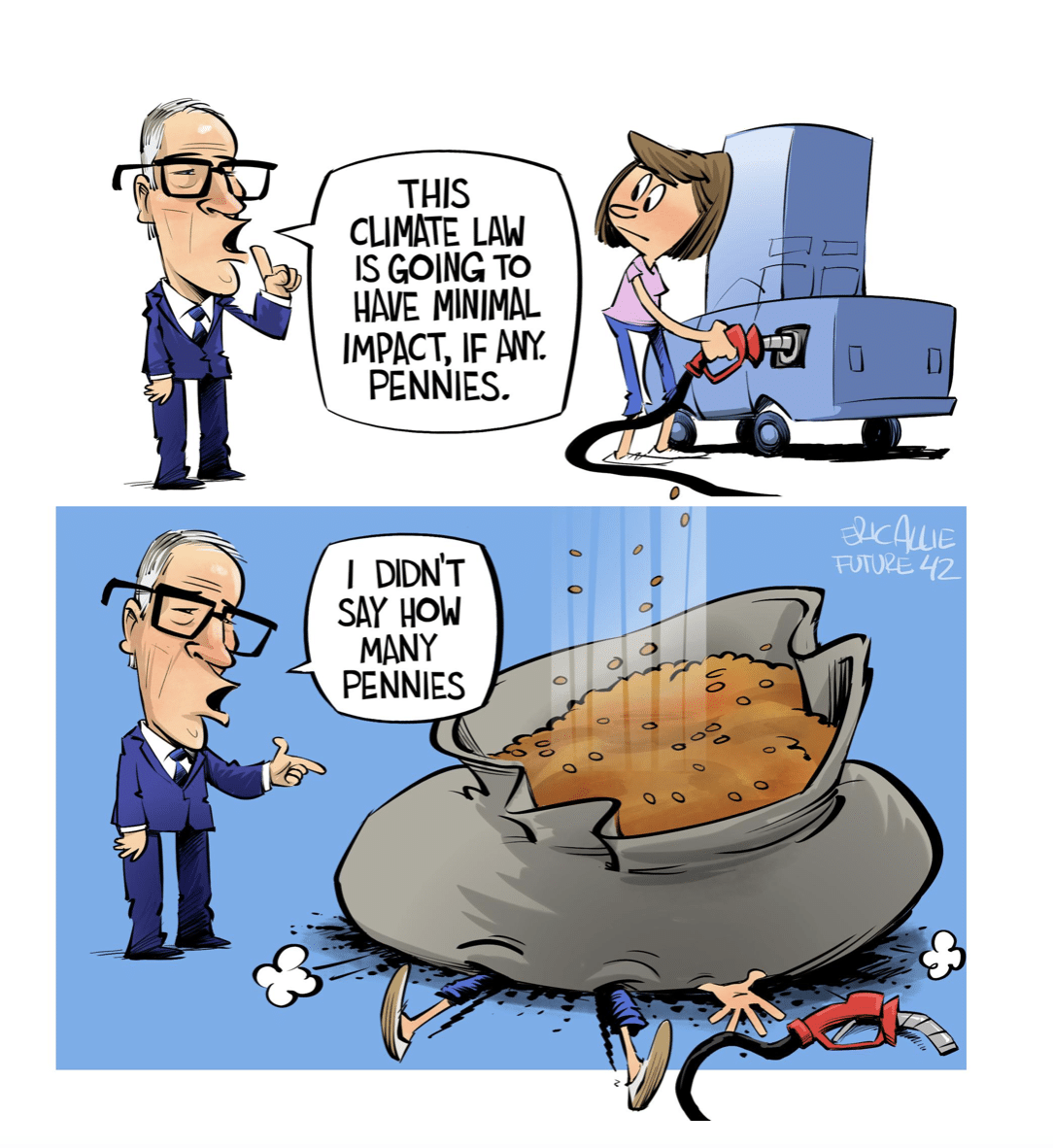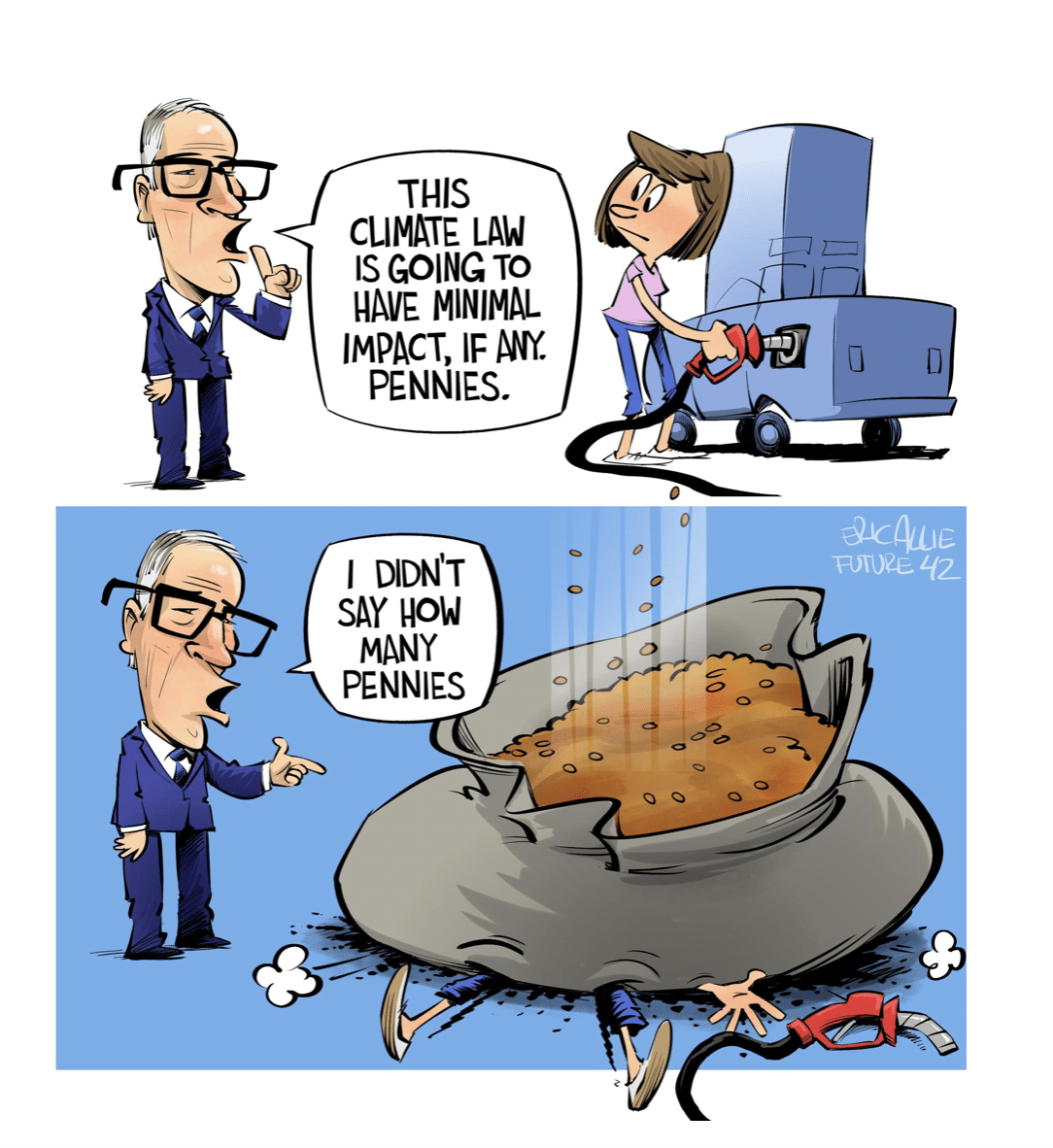 (Our friends at Future 42 reminds drivers that the Governor knew he was raising your gas prices.)
GOV. INSLEE LEAVES TRAIL OF EMISSIONS' FIBS ON TRIP TO UNITED NATIONS TO LOOK FOR HIS NEXT JOB
Shift gave everybody a heads-up last week about Governor Jay Inslee's quick taxpayer-funded junket to the United Nations to claim he cares about the carbon emissions of everybody in Washington state (except his own, apparently). Now Capital Press captures a bit more of the governor's hypocrisy, reporting that "Washington Gov. Jay Inslee on Friday said he wants to make cap-and-trade 'less costly'" by focusing on a trading scheme that is not even possible until 2025, and not even likely then due to California's unwillingness to charge its consumers as high a carbon tax as Inslee does.
The publication notes that Republican legislators – and even one Democrat – "have proposed more immediate actions" to reverse the disastrous impact of cap-and-tax and lower gas prices for consumers this year. But, Gov. Inslee is content to let Washingtonians pay the second-highest gas prices in the nation. You can read more about how one observer notes that the "strategy of the Inslee administration seems to be to point at everybody else" here… Shift, Capital Press.
LEGISLATOR CHALLENGES INSLEE TO STOP GOUGING DRIVERS WITH BILL TO REFUND EXCESS GAS PRICES DUE TO CARBON TAX
An Eastern Washington Republican state representative has decided that gas price gouging by the state must end. So the (Tri City) Herald is reporting that Rep. April Connors is suggesting tax refunds through "the Carbon Auction Relief (CAR) Payment program, (to) send what Connors calls excess revenue collected under Washington state's new carbon allowance auctions directly to Washington drivers."
The lawmaker's bill wouldn't even hurt the Democrats' vaunted cap-and-tax program since the "state's program has raised about three times more revenue than expected and added about 50 cents per gallon of gas." You can read how Washington state taxpayers (and drivers) would actually benefit from this change to state law since the "CAR Payment program is about getting dollars back into their pockets" here… Tri-City Herald.
MARYSVILLE CONSIDERS RADICAL CONCEPT - PUTTING PEOPLE IN JAIL
News coming from north of Seattle indicates that some elected officials there are seeing what's going on south of them – and deciding what they don't want in their community.  That's the lesson from the (Everett) Herald's reporting that a "proposed ordinance in Marysville would set mandatory minimum jail sentences for crimes like public drug use and trespassing."
That's right, while the city of Seattle continues to dither over how legal drugs should be, not too far away, a councilman says, "(A)fter three convictions, you've demonstrated that you're just not in a position to make the type of decisions that'll make you a healthy functioning member of society."
Of course, those on the Left see it differently. In case you didn't know, you can read more about how, for the criminal, "Incarceration itself is incredibly disruptive to people's lives" here… Everett Herald.
EMERGENCY IS OVER, SO INSLEE GIVES UP COVID DASHBOARD – BUT LONG LIVE THE NEW "RESPIRATORY ILLNESS DATA DASHBOARD"!
This sounds like a joke, but even the folks at Shift aren't funny enough to make this up. The good news coming out of our Department of Health is that the state "retired its COVID-19 Data Dashboard on Monday, after more than three years of tracking the pandemic-causing illness."
But, three years of publishing out-of-date, incomplete, and just plain wrong numbers in the name of Jay Inslee's vision of science is not going for naught. You can read how "the data isn't going away; it will exist alongside reports for the flu and respiratory syncytial virus" here… News Tribune.
TIMES ED BOARD NOTICES THAT STATE EDUCATION CHIEF IT ENDORSED IS ACTUALLY PRETTY BAD
You don't have to go far into the Shift archives to find criticism of the "performance" of State Schools Superintendent Chris Reykdal – often because of his extreme partisanship. That's why it's nice to see the Seattle Times coming around to the truth about the candidate they endorsed for the job three years ago, pointing out "that Reykdal has no one holding his feet to the fire, no one demanding accountability for the results of our schools."
So maybe next year people will be mad that, under Reykdal's watch, just "30% of 10th graders tested last spring were at grade level in math" while he is cheering here… Shift, Seattle Times.
LAST WEEK'S NEWSMAKER INTERVIEW
Last week, Jason Rantz, a KTTH radio host and national FOX News contributor, discussed his upcoming book, "What's Killing America, Inside the Radical Left's Tragic Destruction of our Cities," set to release on September 26th. Rantz delved into the failures of liberal policies, emphasizing the impact on Seattle and other American cities in terms of crime, homelessness, drug addiction, and taxes under one-party liberal control. He offered insights into the content of his book and his goals in writing it, addressing the activities of the Radical Left and suggesting ways for moderates and conservatives to counter these policies. Rantz also highlighted his perspective on media double standards, criticism of certain liberal arguments, and his stance on specific policies such as "housing first" and Universal Basic Income, while hinting at the possibility of future books. Read more.
OVERHEARD ON THE INTERWEBS...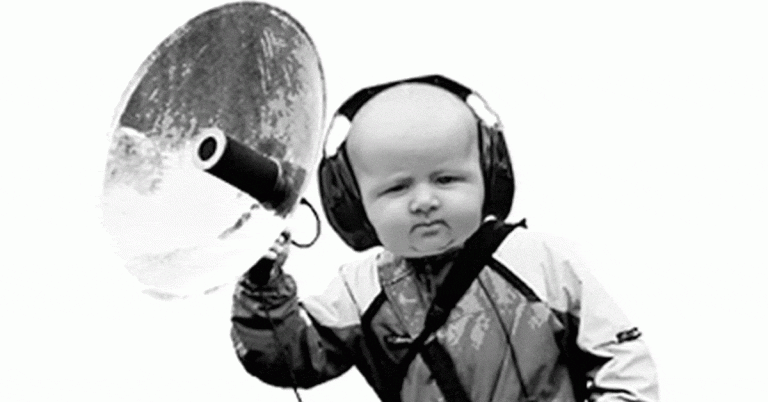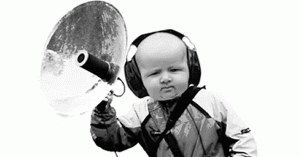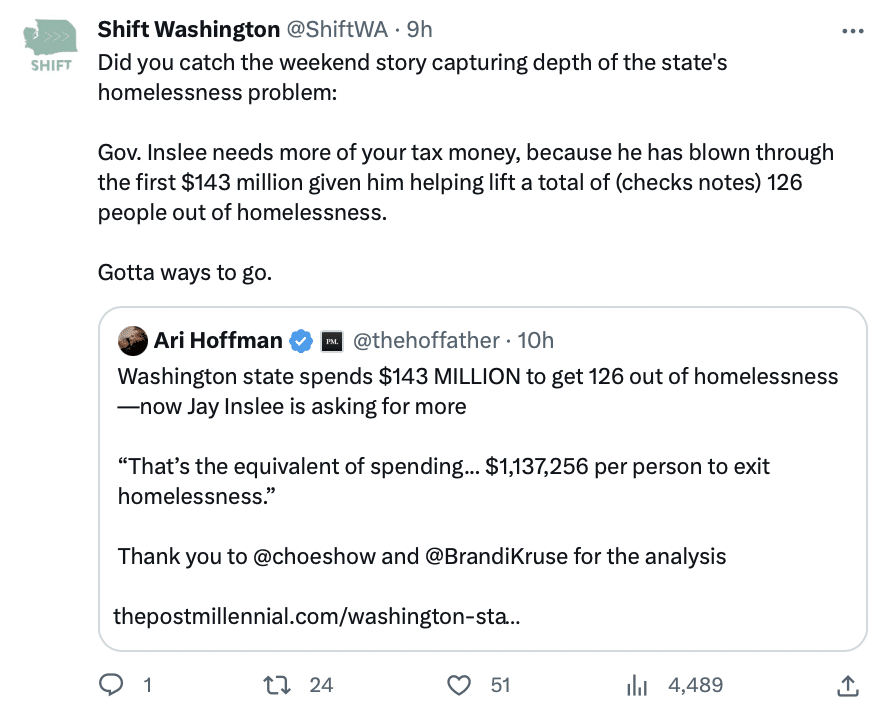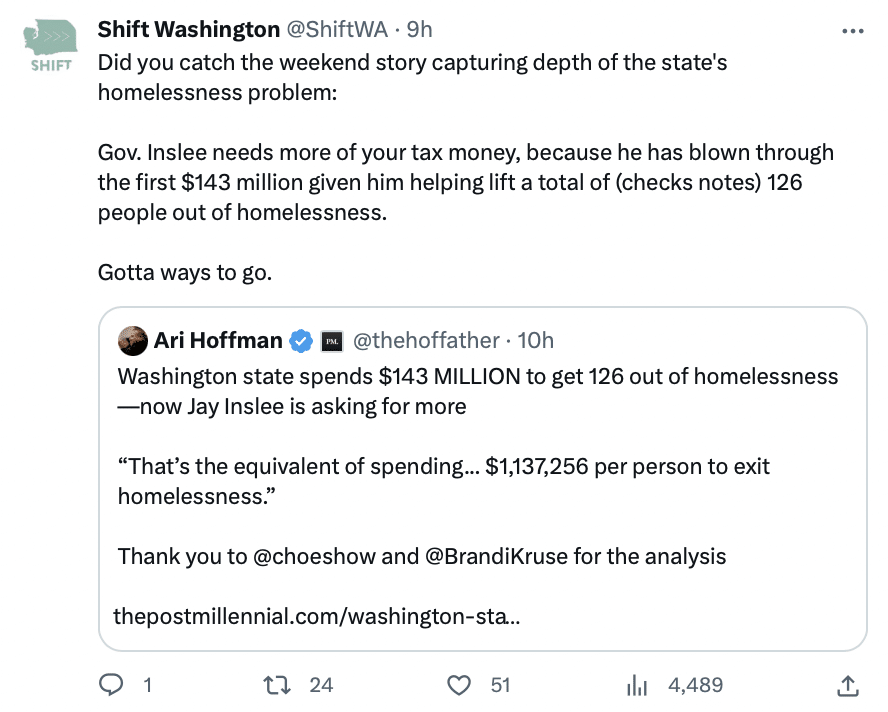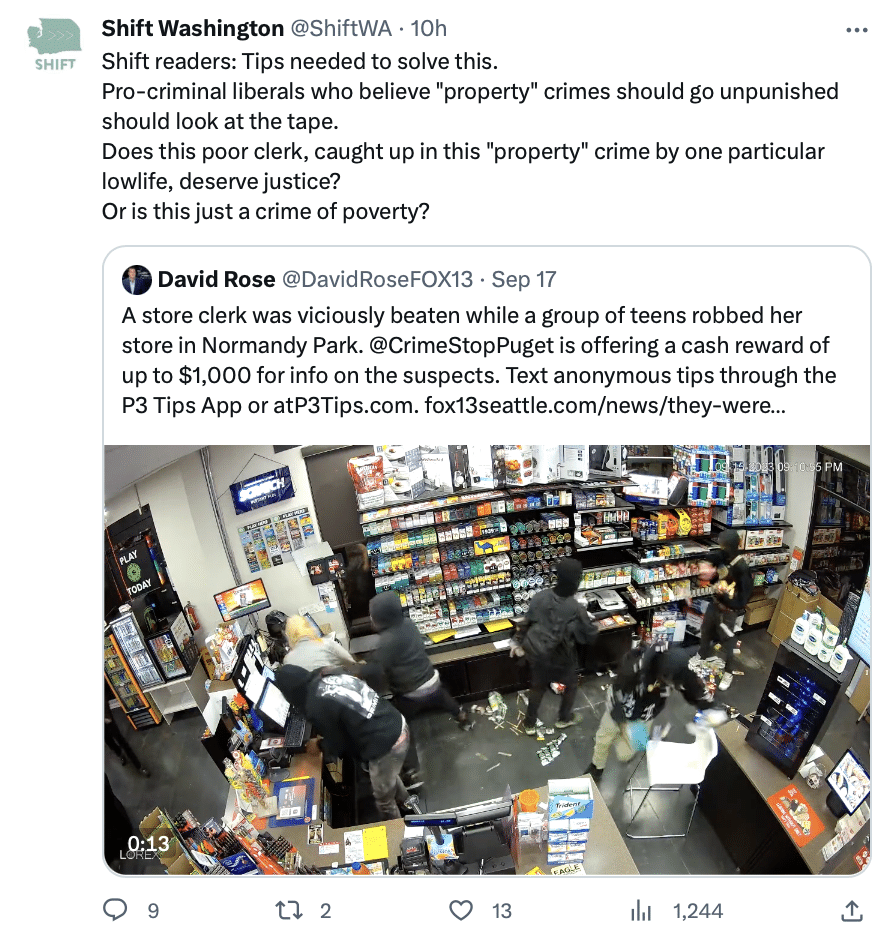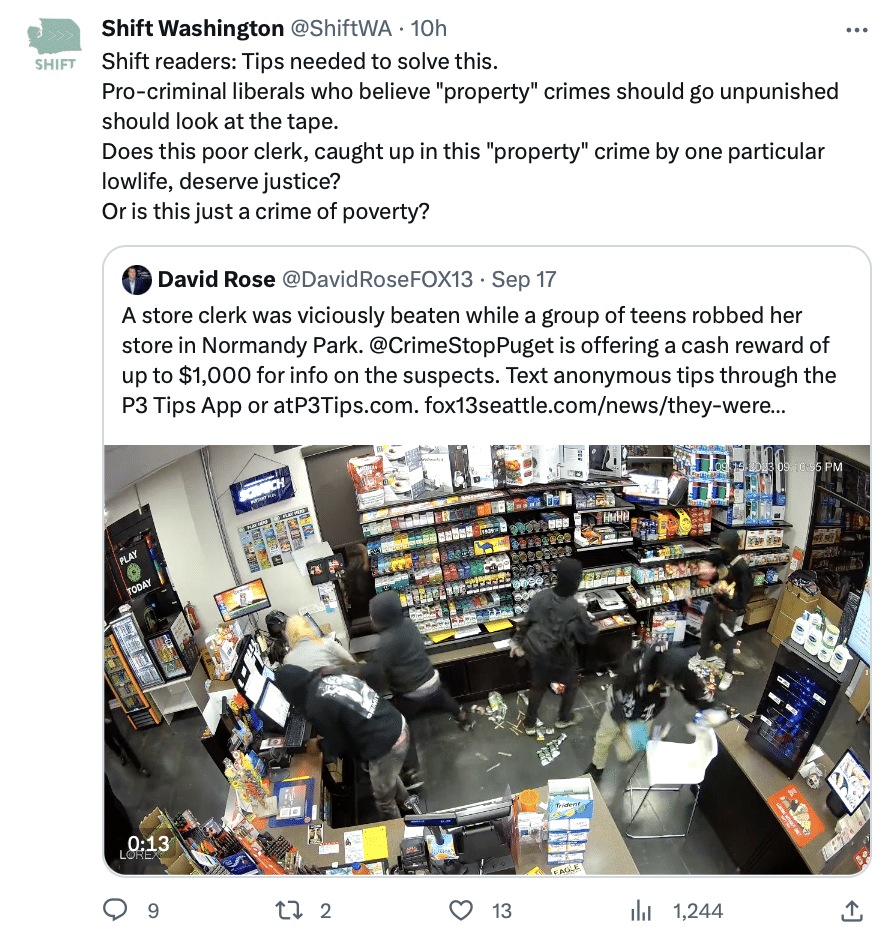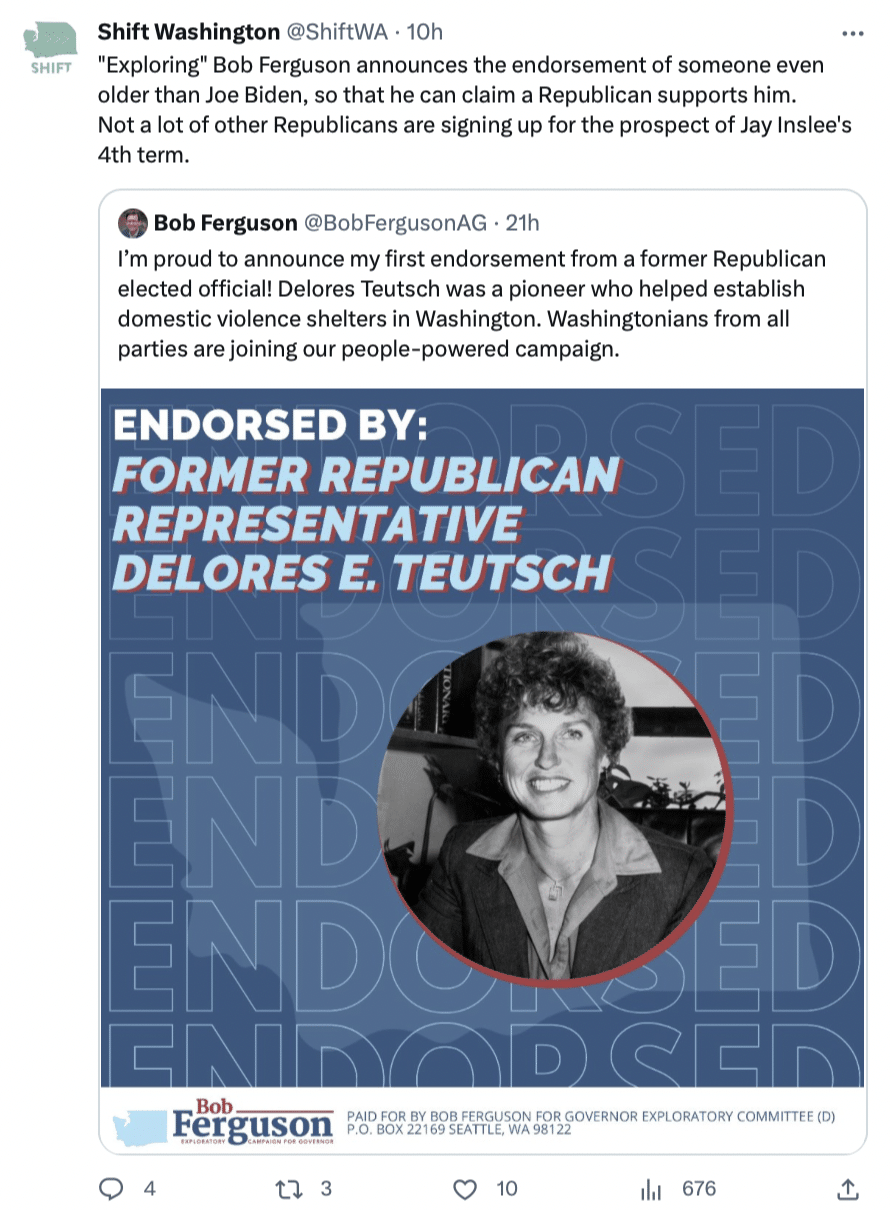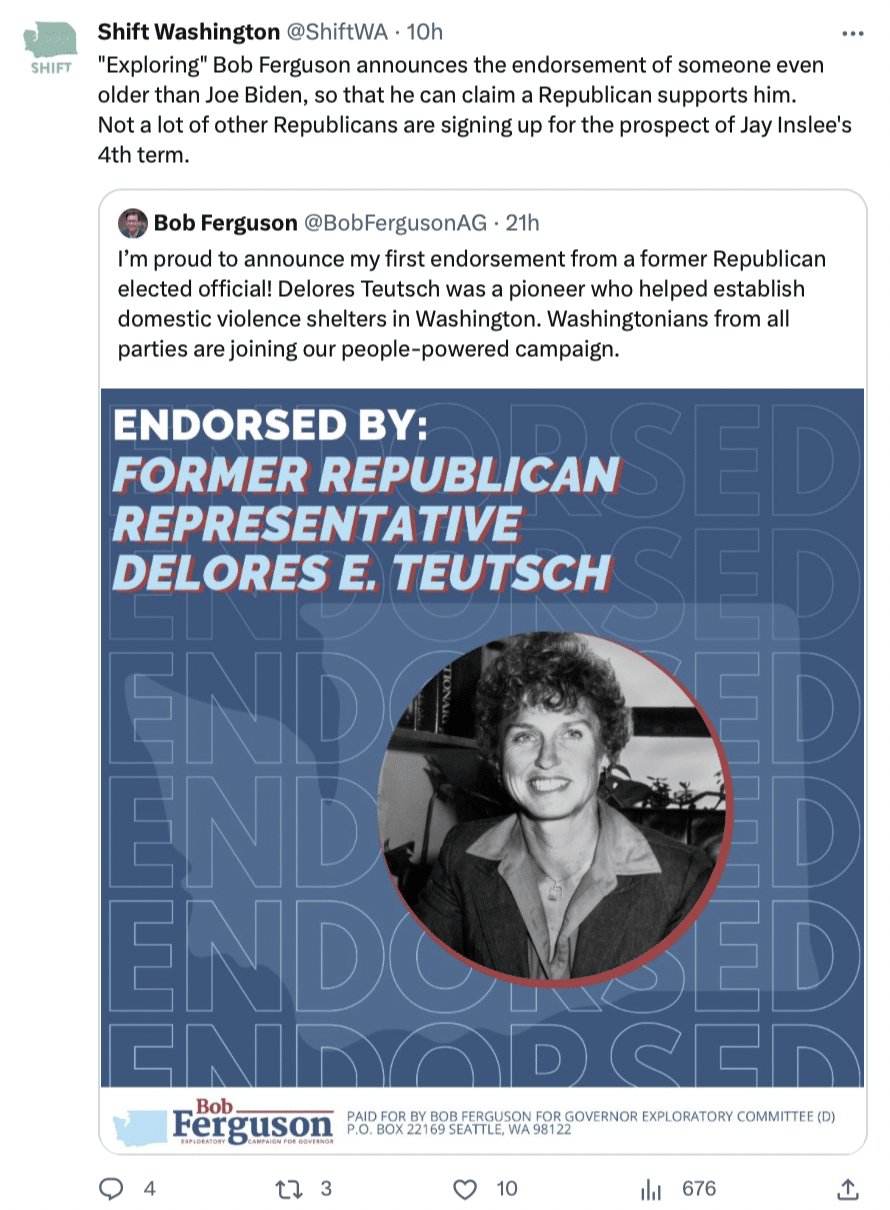 SUPPORT THE DAILY BRIEFING...
Please consider making a contribution to ensure Shift continues to provide daily updates on the shenanigans of the liberal establishment.
Forward this to a friend.  It helps us grow our community and serve you better.
You can also follow SHIFTWA on social media by liking us on Facebook and following us on Twitter.
If you feel we missed something that should be covered, email us at [email protected].