The Seattle Times devoted its featured Sunday front-page article to push the false narrative that Governor Jay Inslee's COVID-related actions are above politics, when in fact the governor has used divisive politics at nearly every step during the pandemic, resulting in more Washingtonians being distrustful of the state government he commands.
The Times published the lengthy puff piece barely mentioning the controversy surrounding the governor's continued abuse of his "emergency" powers (for 625 days and counting!). This oversight by the newspaper is even more glaring since this week he alone will determine who can or cannot work for selected Washington State employers by potentially imposing a vaccine mandate on many private sector workers (after he previously had ignored basic democratic principles to be the lone decider of who is allowed to work for state government).
The focus of the Times article appears under the subsection titled "This isn't about politics." Yet, as Shift has repeatedly pointed out (here are a few of the Shift articles which summarize the governor's divisive political actions – here, here, here, and here), politics has been the primary driver of nearly every single decision the governor has made during the pandemic.
Most recently Governor Inslee exempted home health care workers (who are in constant physical contact with seniors and others who most vulnerable to COVID effects) from his vaccine mandate for all state workers because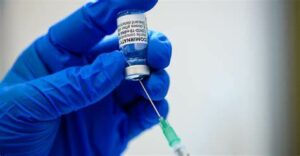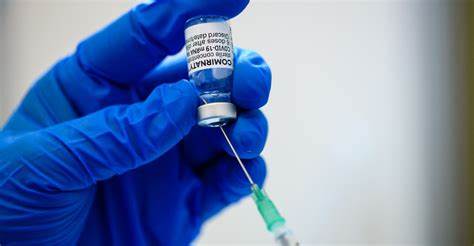 they are represented by his major campaign contributors in the Service Employees International Union.
The governor continues to stall the vaccination process with requiring the Democrats-only "Western States Scientific Safety Advisory Group" to approve vaccines after the federal government has already conducted numerous tests before its approval. Remember this group was originally organized by four Democrat governors in an attempt to discredit President Trump's vaccination efforts just before the 2020 elections, yet it has never run its own tests and simply rubber stamps the federal government's decisions.
The list of political actions by Governor Inslee during the pandemic is incredibly long and it is stunning the Times refuses to acknowledge this fact, especially when his unprecedented abuse of emergency orders sets a dangerous standard regarding our democratic form of government.  It is these divisive actions by the governor and his abuse of power which has frustrated those who don't share the governor's liberal nanny-state view and has resulted in many choosing to ignore his vaccine orders.
Imagine if the governor wasn't afraid to include more voices as part of the decision-making process through inclusion of the legislature (which his own party dominates). The level of suspicion would be lower and likely fewer people would be resisting being vaccinated. The state would be far closer to resuming normal activities if it weren't for Governor Inslee's abuse of his emergency powers for his political benefit. But you wouldn't know that from reading the Times.