GOVERNOR INSLEE IS PUFFING HIMSELF UP AT THE UNITED NATIONS, AND WE DIDN'T EVEN GET A LOUSY T-SHIRT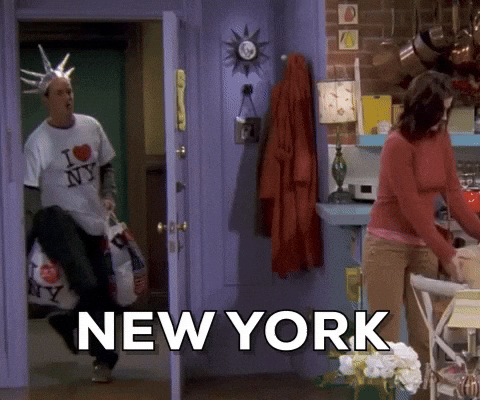 BUT BACK HOME, HIS DEPARTMENT OF ECOLOGY IS CONTINUTING TO STICK IT TO FARMERS AND TRUCKERS
Judging from social media, Governor Jay Inslee sure is enjoying himself in New York City, seeing the sights and talking to all the beautiful people who already agree with him. That leaves it to his bureaucrats back home to keep gas prices higher for everybody here, even those that were promised they would be spared from Gov. Inslee's carbon tax, with Spokane Public Radio highlighting for their listeners that "(F)armers and truckers say the state is ignoring their ideas for how to fix a troubled exemptions system that is supposed to shield them from fuel price hikes under Washington's new climate law".
Those "fuel price hikes" are the same ones which Washington state Democrats promised weren't going to happen when they jammed through their cap-and-tax law back in 2021. Today's costly reality begs the logical question, if prices were not going to be sent soaring by Inslee's new carbon tax, then why would exemptions even be needed?  You can read more how the Democrats glossed over that reality, in their hurry to pass new taxes, here… Spokane Public Radio.
SEATTLE MAKES PUBLIC DRUG USE ILLEGAL – SORT OF
National attention from the Wall Street Journal ("Is Seattle Ready to Stop Deteriorating") on down has been focused on the dithering by the Seattle City Council over whether smoking fentanyl in public should be a crime. That embarrassing scrutiny on the may lessen somewhat, according to Crosscut, with "the passage of the Council bill (which) puts the state drug possession law into Seattle's Municipal Code."
Even a council vote on something as simple as that took four months to get to, drew three "nay" votes from Council members, and featured a few dozen of the usual obscenity-flinging protestors that makes the Seattle City Council such weird political theater. And, nothing is really illegal yet, as "guidance for when and how Seattle police officers should divert public drug users to treatment and services or arrest them will come from an executive order issued by Mayor Bruce Harrell." While waiting for that shoe to drop, you can read more about how City Councilman Andrew Lewis continues trying to overcome his previous soft-on-crime votes here… Wall Street Journal, Crosscut.
WILL TIMES CORRECT ITS DAM REPORTING?
Shift has long highlighted the logic-challenged demands of Puget Sound-area environmentalists (and their favorite charity case, Gov. Inslee) to rip out Washington's Snake River Dams. That's why we were stunned to see a West-side editorial page like the Everett Herald permit a piece challenging its own dam facts, and pointing out "getting rid of the four lower Snake River dams would mean a certain increase in carbon emissions, millions of metric tons."
This decision to highlight some dam truth by the Everett Herald now pushes the debate over to its source for the disputed facts, the Seattle Times, which the writers suggest "mistakenly conflates the Pacific Northwest with California and the Desert Southwest, where models predict a drier future climate." You can find out more how the "Seattle Times had not retracted or corrected the reporting in its Aug. 7 story" here…Shift, Everett Herald.
INFLATION KEEPS PAYING OFF - MORE TAXES GOING UP
Those of you who pay close attention to the details of your pay stub (hey, what is that new long-term care tax thing, anyway) can look forward to missing a bigger chunk of next year's check to cover the rising costs of the state's very costly workers comp system. That's the news coming from (Tacoma) News Tribune, that "(W)orkers and employers will pay more for workers compensation insurance next year if a new proposal from the Department of Labor and Industries (L&I) is adopted."
Turns out that one of the consequences of the inflation caused by massive government over-spending in recent years is the need to increase unemployment taxes, though "L&I's proposal would not pass the full increased cost on to workers and employers." You can learn that taxes would be going even higher if the  state wasn't drawing on reserves, because the "proposed increase is below what L&I expects to pay for 2024 claims" here… (Tacoma) News Tribune.
BROKEN BEFORE USE: JUST SOUND TRANSIT DOING SOUND TRANSIT THINGS
The team at Shift can understand how some things wear down with public use, but Sound Transit is showing us that you can build things so poorly that they have to be repaired even before being used. That's the takeaway from the Seattle Times writing about a "10,000-square-foot retrofit (which) may cost up to $3 million" that the bumbling bureaucrats at Sound Transit have ordered up.
It turns out that in the "run-up to launching an Eastside starter line next spring, Sound Transit discovered loose tiles on the passenger boarding platform of South Bellevue Station, and needs to replace them fast." Who ends up paying is in question, as you can read about how the contractor "disagrees with Sound Transit's determination of defective work and refuses to complete the necessary repairs" here… Seattle Times.
ANOTHER COST OF NOT PUNISHING PROPERTY CRIME – RESPONSE TO PROPERTY CRIMES IS A LOWER PRIORITY
People across the region are learning another painful lesson about the consequences of Washington Democrats making the state a more comfortable place for criminals in recent years. That is that since property crimes like the attack on Chinatown's Wing Luke Museum have been decriminalized by Democrats, it leaves the Seattle Police Department to admit to KUOW "that staffing issues played a role here in how they responded, as well as the incident being property vandalism, with no one injured by the attack."
You can read more about how such incidents leave a bitter observer to ask "it's kind of like, what are your priorities directing traffic for Beyonce? Or is it protecting the Chinatown International District?" here… KUOW.
LAST WEEK'S NEWSMAKER INTERVIEW
Last week, Jason Rantz, a KTTH radio host and national FOX News contributor, discussed his upcoming book, "What's Killing America, Inside the Radical Left's Tragic Destruction of our Cities," set to release on September 26th. Rantz delved into the failures of liberal policies, emphasizing the impact on Seattle and other American cities in terms of crime, homelessness, drug addiction, and taxes under one-party liberal control. He offered insights into the content of his book and his goals in writing it, addressing the activities of the Radical Left and suggesting ways for moderates and conservatives to counter these policies. Rantz also highlighted his perspective on media double standards, criticism of certain liberal arguments, and his stance on specific policies such as "housing first" and Universal Basic Income, while hinting at the possibility of future books. Read more.
GOVERNOR INSLEE'S PENNIES SURE CAN ADD UP…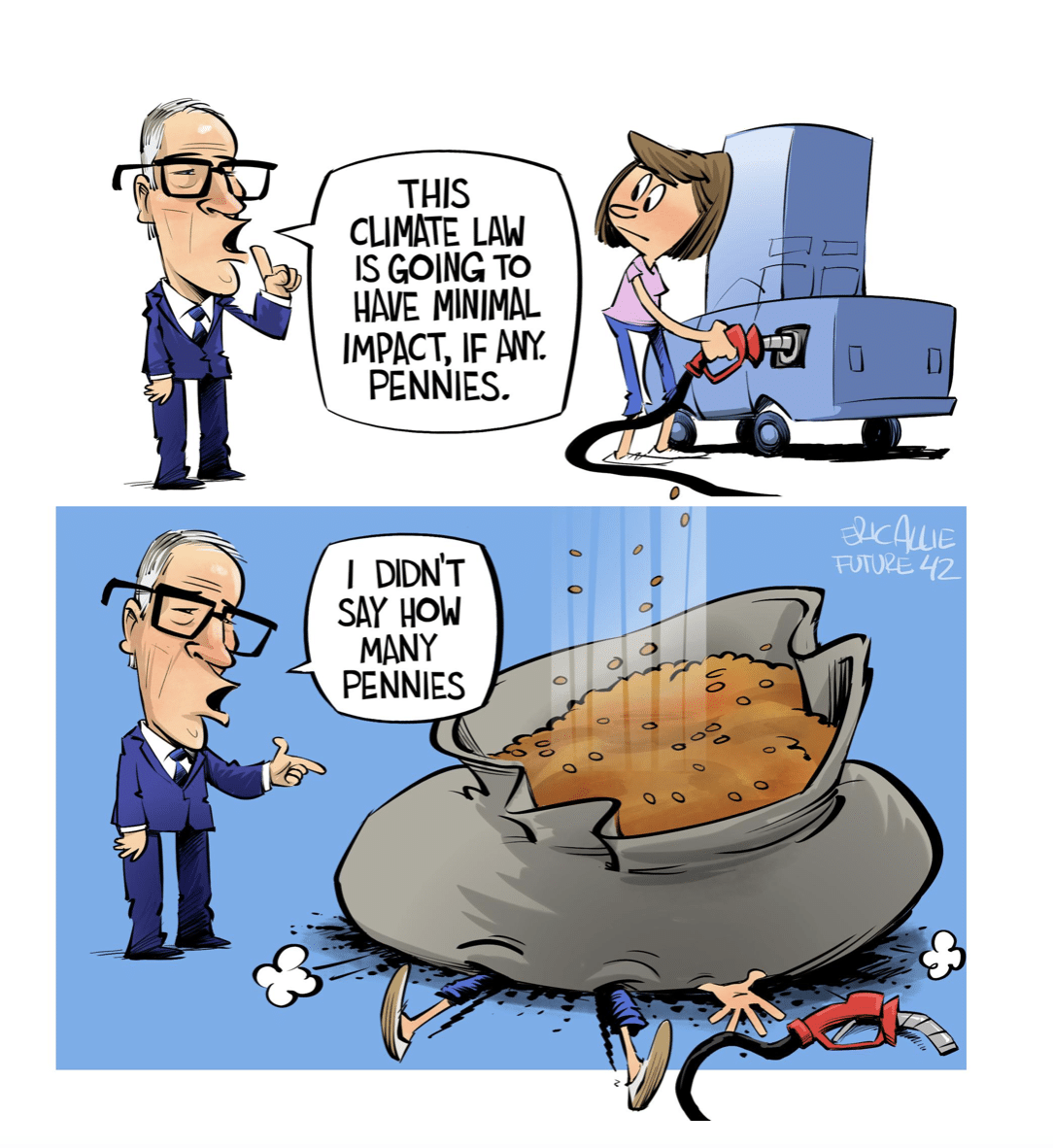 (Thanks to the folks at Future 42 for the nice cartoon)
OVERHEARD ON THE INTERWEBS...
SUPPORT THE DAILY BRIEFING...
Please consider making a contribution to ensure Shift continues to provide daily updates on the shenanigans of the liberal establishment.
Forward this to a friend.  It helps us grow our community and serve you better.
You can also follow SHIFTWA on social media by liking us on Facebook and following us on Twitter.
If you feel we missed something that should be covered, email us at [email protected].