Governor Inslee changes the "science" AGAIN, this time to ensure his liberal supporters in Seattle aren't restricted like more moderate and conservative regions were a few weeks ago.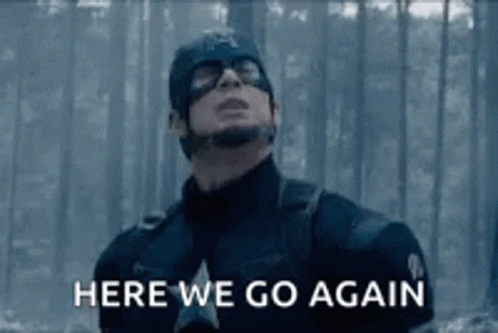 Shift Article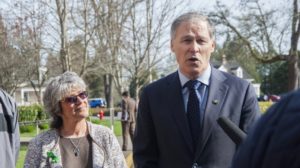 Governor Jay Inslee's appointment of Cheryl Strange to head his embattled Department of Corrections demonstrates that he is unconcerned with improving state government's performance, and after all, why should he be since our local media fails to hold Inslee accountable for his many administrative failures.  This latest example of "failing up" under Jay Inslee also shows the utter lack of accountability which permeates state government after 8+ years of Jay Inslee and 36+ years of one-party control in Olympia.  This latest bureaucratic churn, Cheryl Strange, previously led Western State Hospital just before the federal government decertified the facility, costing Washington taxpayers $54 million. Yep, that's the type of performance that's a ticket to the top under Jay Inslee. (Click to read full Shift Article)
State
Evidently the "science" has again changed, as many Democrat-controlled counties (specifically King County) were not pushed back today to the economically-crippling Phase 2 under Governor Inslee, despite his previous "science" indicating the Democrat strongholds should have their economies limited.  The Governor's staff admitted that "a dozen or so" counties were in jeopardy of having activities restricted if the "science" that was imposed on three Republican counties a few weeks ago was still valid today.  While the very partisan and divisive governor has constantly claimed that his random decisions (made without the oversite of legislators or input from county health officials) are "dictated by the numbers," his actions have proved otherwise.  It is worth noting that the "science" has apparently not changed in the three Republican counties (Cowlitz, Pierce, and Whitman) which Inslee forced back into Phase 2 three weeks ago (after he changed the "science" at the last minute to make sure King County remained in Phase 3).   Evidently the "science" within the geographic borders of these three counties is different than the "science" in the other 36 counties, for they alone must stay exiled in Phase 2. (News Tribune, MyNorthwest, and Governor Inslee media release)
Governor Inslee today signed the unconstitutional state income tax on capital gains bill, even as lawsuits are lining up against the Democrats' latest scheme to fund their never-ending expansion of state government.  As pointed out by Jason Mercier of the Washington Policy Center, "Washington will be the only state in the country with a standalone tax on capital gains and the ONLY non-income tax state to tax capital gains income." The Freedom Foundation has already filed a lawsuit in Chelan County Superior Court questioning the constitutionality of the bill (SB 5096), and the Opportunity for All Coalition (which previously challenged the City of Seattle's income tax proposal) has announced it will soon file its own lawsuit in Benton County Superior Court.
The Democrats contend the new tax makes the burden of government "fairer," yet the same legislators passed "climate" measures which will hurt low income and rural households the most. Democrats passed the Low Carbon Fuel Standard (HB 1091), a Cap-and-Tax scheme (SB 5126), and seek to impose another gas tax increase with a transportation bill next year.  Combined these bills will raise the price of fuel more than 70 cents a gallon at minimum, which will take a larger percentage of low-income households' funds than those better off financially – not exactly "fair" by any definition, except by the Democrats in Olympia. (TVW, WPC for Government Reform Facebook, Washington Legislature Bill Summary, Freedom Foundation lawsuit document, and OFAC media release)
The fence that has, for no reason, surrounded the Washington State Capitol since the start of the legislative session has finally come down.  No one should not be surprised that Jay Inslee's fence has come down just days after the Democrat-controlled legislature finished its task of increasing the size and cost of state government and making it far more expensive to live in Washington State. That fence made it much easier for the back room deals and very minimal public involvement which Democrats prefer when doing "business". (Twitter)
Western Washington
60% of the inmates of King County jails have refused a COVID-19 vaccination, and the county administration has no data on the number of jail staff which have been immunized.  The jail system has been responsible for many mini-outbreaks of the virus, as King County Executive Dow Constantine's administration has had extreme difficulty in following their own safety guidelines to keep the virus from spreading (sort of like Executive's Constantine's extreme difficulty in not on his security detail for rides home from bars).  It is interesting that while the county public health officials provide vaccination numbers by many types of ethnic, age, and location categories, they do not know how many of their own staff have been immunized.  Since the jail system has recorded many COVID outbreaks, wouldn't it make sense for the county to ensure that staff there is immunized to protect themselves and from bringing the virus into the confined jail? Or, because that is a union matter, will King County's elected Democrats just ignore public safety again, and let the union tell them what the rules will be (if any)?  (Crosscut and MyNorthwest)
Before the governor's announcement that no additional counties will be moved back to Phase 2, Pierce County Executive Bruce Dammeier was interviewed regarding the work his county is doing to stop the spread of COVID-19.  Previously, Dammeier had stated that Governor Inslee had sent his county too few vaccine doses, and this was one of the reasons for the high ratio of confirmed cases in the county. Dammeier said his team had worked through the problem, and that the county was "getting all the vaccines we need to get Pierce County vaccinated." Dammeier said the county is now halfway through a six-week push to get everyone vaccinated who wants to be vaccinated. (Q13 News/Twitter)
The University of Washington has joined Washington State University, Seattle University, and Pacific Lutheran University to require all of its students must be fully immunized before the start of the Fall school year – though in true public-school/union-controlled fashion, "fully immunized" includes the option of signing a note that you think you do not to be vaccinated.  This is required for all three of the UW's Western Washington campuses, in Seattle, Tacoma, and Bothell.  The school has not determined if staff and faculty must also get shots, because that also requires union approval, and the school's administration hadn't really thought about this until now. (Seattle P-I)
Eastern Washington
Rumor Mill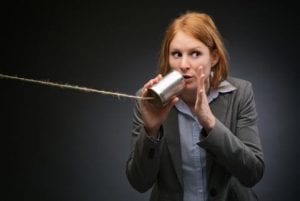 An Olympia insider informs Shift that Governor Inslee is considering line-item vetoes of the amendments to his Low Carbon Fuel Standard and "Cap-and-Trade" bills which require the legislature to also pass a 5-cents a gallon transportation revenue package before the measures are enforced.  However, lawyers have told the governor that those line-item vetoes would likely be struck down by the courts.  It seems surprising to us that after serving in the governor's office for more than eight years, and being a lawyer himself, that the governor still needs to be informed of such basic facts.
Shift Article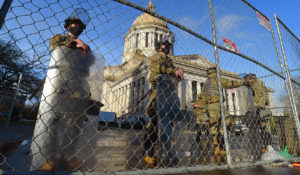 The extremely partisan 2021 legislative session revealed the Democrats' true political agenda – make state government larger and more powerful (both at the expense of taxpayers), and force the rest of the state to live under the same failed liberal social policies which have taken Seattle from being America's "Most Livable City" into a continuous series of homeless encampments and unsafe neighborhoods. Despite state revenues exceeding pre-pandemic levels, the Democrats went on a spending spree, imposing new taxes and raising existing ones, all while jamming through inefficient and costly environmental regulations which will drive up the price of fuel, thus hurting low-income families the most.  Not content with just increasing the cost of living in the state, the Democrats were inspired by the "defund the police" crowd to make many communities less safe by passing several "soft-on-crime" bills.  While these actions likely made wealthy liberal special interest groups happy, they have also motivated more reasonable moderates and conservatives to work harder to take back control of the state from the far-Left in 2022. (Click to read full Shift Article)
Overheard on the Internets
Like what you read?
Do you like The Daily Briefing?
Please consider making a contribution to ensure Shift continues to provide daily updates on the shenanigans of the liberal establishment.
Forward this to a friend.  It helps us grow our community and serve you better.
You can also follow SHIFTWA on social media by liking us on Facebook and following us on Twitter.
If you feel we missed something that should be covered, email us at [email protected].