Democrats legislators want to deny state voters the right to express their views on whether or not a state income tax on capital gains is imposed on state residents.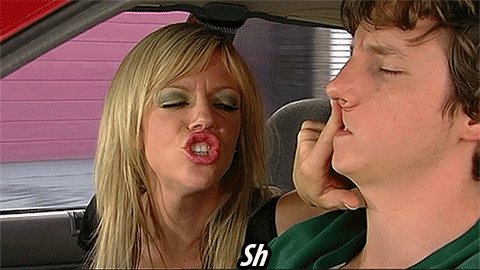 State
On Tuesday evening, the Washington State House of Representatives spent more than five of the dwindling number of hours remaining in this session debating multiple amendments to the Democrats' unconstitutional state income tax on capital gains legislation.  The Democrats were able to defeat (though some by less than a straight party-line vote) the amendments proposed for the controversial (even for some Democrats) SB 5096.  The most hotly contested amendments dealt with the Democrats' desire to make it difficult for citizens to repeal the tax through a referendum vote. Jason Mercier of the Washington Policy Center stated the Democrats' arguments defending their inclusion of "back door" emergency language in the bill (which would prohibit the constitutional remedy of a citizens' referendum) were "blatantly dishonest."  Mercier stated, "The sponsors shockingly were trying to claim that it wasn't their intent, that it wasn't an emergency clause, even though the language is pulled directly from the (state) constitution to prohibit our right to referendum." The Democrats killed all the amendments, including one which would have allowed the public to vote in November on whether they want to impose a state income tax on capital gains.
The Democrats clearly do not want the public to vote on this tax measure, for Washington voters have previously shown on the last 10 occasions in has appeared on their ballot that they do not want an income tax.  It is not surprising that, as the Democrats continue to make state government more powerful and expensive, the less the majority party wants the people to have a say on how it is funded and managed.  As freshman Representative Peter Abbarno (R – Centralia) stated, it is a "monumental, historic day where this House is voting for an income tax and we're going to prevent the people from having an opportunity to have a say." The House is expected to continue debate on the state income tax on capital gains proposal this afternoon. (Washington Policy Center/Facebook Legislative Update,  Washington Legislature Bill Summary, and Centralia Chronicle)
Washington State Attorney General/Governor wannabe Bob Ferguson has joined many of his fellow Democrats in the legislature in the race to legalize hard drugs, exploiting the Washington State Supreme Court's recent ruling striking down the state's drug possession laws as an excuse to legalize possession of heroin, meth, etc.  As opposed to Republican bills to simply fix state laws to adapt to the court's Blake decision, Ferguson and his fellow Democrats want to remove a tool which authorities often use to induce individuals into accepting drug treatment programs (SB 5476).  The non-public-safety-minded AG released a statement saying, "The Legislature now has a unique opportunity to reject criminal penalties for non-commercial drug possession." (Translation: Ferguson says let's legalize possession of heroin, meth, LSD, and other dangerous and addictive drugs.)  Meanwhile, Governor Jay Inslee remains silent about what course the state should take on fixing the Blake decision, and has instead focused his attention on releasing from custody those previously convicted on drug possession charges, at least one of whom had the "unique opportunity" (to borrow Ferguson's phrase) to lead police on 120-mph car chase through Olympia neighborhoods. (Attorney General Ferguson's Statement, Washington State House Republicans Media Release on Drug Possession Legislation, Washington Legislature Bill Summary, and KING5 News)
Western Washington
The Auburn City Council voted 4-3 to impose a criminal penalty on those who refuse to accept available shelter space and instead chose to trespass overnight on city property.  Auburn lawmakers stated that the penalty ($1,000 fine and/or 90 days in jail) will be rarely used but will provide authorities a tool to lead people to social services, including addiction treatment and mental health assistance. Seven months ago, the council failed to enact similar measures and it resulted in a significant increase in overnight camping and encampments in city parks. Predictably, liberal homeless advocates, whose policies have increased the number of people living the cruel existence of living on the streets, were against this proposal. (Seattle Times)
Meanwhile, the Tacoma City Council has tabled for 30 days a proposal to ban camping on public property.  Councilmember Robert Thoms wants to make sure city resources are capable of handling homeless individuals who are seeking assistance before imposing the ban, and instituting a $1,000 fine and/or 90 days in jail for those who fail to comply.  Homeless advocates are predictably against the measure for they want the city to create more "camping" spaces. (News Tribune)
Documentarian and author Christopher Rufo investigated the Los Angeles' "Housing First" approach to homelessness, and discovered how this expensive liberal philosophy has only made the crisis worse.  Rufo's article points out that while most West Coast urban areas (including Seattle) have adopted building more public housing as their preferred method for reducing homelessness, yet the resulting $1.2 billion program in Los Angeles has been plagued with corruption, massive cost overruns, and delays, with consultants and lawyers becoming very wealthy – and homelessness getting worse.  The program was originally slated to build 10,000 housing units, but has since been scaled down to just 5,800 "bare-bone" units, with costs often higher than those to build luxury condominiums (some exceed $700,000 per unit). Yet another demonstration that liberal governance is not always concerned about solving problems, but often more about enabling wealth growth through government action for the Democrats' special interest allies. ("The Limits of Housing First")
Unless Governor Inslee once again changes his randomly selected data points, Snohomish County could be moved back to Phase 2 in early May.  Currently, counties need to be below a daily average of 200 new COVID cases per 100,000 residents, OR fewer than a daily average of five new hospital stays per 100,000 people, to remain in Phase 3.  Currently, Snohomish County is at or above those levels, with the number of cases increasing as the "4th wave" of COVID infections hits the state.  The next round of county evaluations will take place on May 3rd.  Without involvement by legislators or other local elected officials, and without consulting local health officials, Governor Inslee will alone determine what level of economic activity and personal freedom will be allowed if a county is moved back to Phase 2. (Q13 News)
The Washington State Transportation Commission is discussing sharp toll increases on the 520 bridge, like jumping as much as 35% by this summer.  This is due to a significant decline in vehicles paying to use the span during the pandemic. It is also predicted that future volumes could be considerably lower, as more people will work from home and as the desirability divide between Seattle and the Eastside continues to grow. (KING5 News)
Eastern Washington
Rumor Mill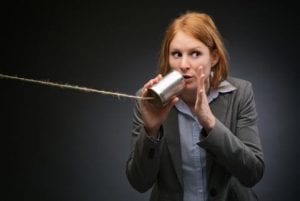 The odds are increasing that a legislative special sessions will occur, due to the Democrats failing to come to an agreement amongst themselves on their transportation budget, cap-and-trade scheme, and Low Carbon Fuel Standard mandate (all part of the Democrats' "grand bargain" to significantly increase the cost of gas and have a most regressive impact on low-income families and those on fixed incomes).
Shift Article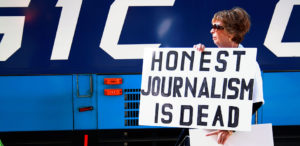 The (Tacoma) News Tribune wrongly included Republicans in the blame for the Democrat-controlled legislature's failure to enact legislative oversight on the governor's emergency orders.  The paper oddly questioned the Republicans use of a common legislative procedure to bring a reform bill to the House floor, since  Democrats had previously killed it in committee.  Once again, the mainstream media fails to hold Democrats accountable for their actions. (Click to read full Shift article)
Overheard on the Internets
Like what you read?
Do you like The Daily Briefing?
Please consider making a contribution to ensure Shift continues to provide daily updates on the shenanigans of the liberal establishment.
Forward this to a friend.  It helps us grow our community and serve you better.
You can also follow SHIFTWA on social media by liking us on Facebook and following us on Twitter.
If you feel we missed something that should be covered, email us at [email protected].