Liberals would have you believe removing the Lower Snake River Dams is about saving the fish. It says so right there in the study. (pg 7) But like most things Democrat, the remarkable degree of hypocrisy surrounding this agenda should make anyone question their motives. Most obvious is the lack of outrage over West Point Wastewater Plant's massive spill on July 19th.
If Seattle Progressives truly cared about our marine life, one would have expected them to demand accountability from West Point for turning Puget Sound into a toxic sewage dump (again). But there was nothing. No mob of angry "kayaktivists", no shoreline shrieking from people in orca costumes, no mountains of trash left behind by protestors. No sign of even a granola bar wrapper left in the water. Are liberals immune from the irredeemable crime of polluting our environment?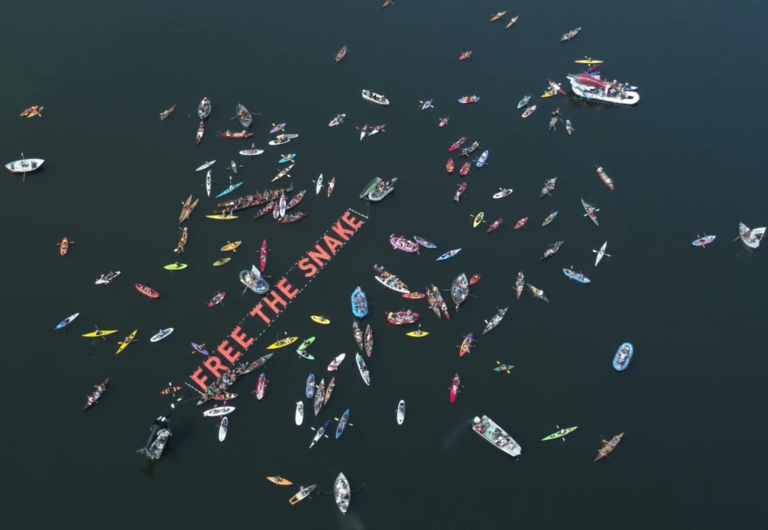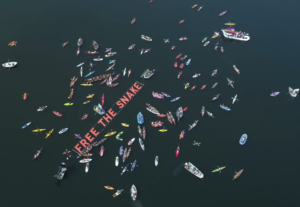 Truth is, it's never really about saving our planet or humanity, or the whales. It's only about gaining power and amassing the votes necessary to permanently retain it. Otherwise Attorney General and Governor hopeful Bob Ferguson, who cares so deeply about protecting WA waterways from pollutants, might have sued his friends in Seattle/King County government for violating the Clean Water Act. Kind of like he did last month when he joined Inslee to denounce "Trump's attack on our environment," by filing against the EPA for daring to revise the standards. Or like in March when he joined a lawsuit against the US Navy for scraping ship hull debris into the Sound.
"The Navy's actions endanger Washington's diverse marine life, including salmon and orcas," said Ferguson. "The Navy must take responsibility for its actions and be held accountable."
We tend to agree with Inslee and Ferguson, in that pollution is killing our Salmon and the Orcas who feed on them. There are endless studies to confirm this, after all. Back in 2013, for example, Meador published a study showing that juvenile Chinook transiting through contaminated Puget Sound estuaries on their way to the ocean had a survival rate that was less than half that of Chinook moving through uncontaminated waters. The toxic mix of contraceptives, pharmaceuticals, illicit drugs and other chemicals in wastewater discharge are making sea life sterile, toxic, and sick.
But facts and evidence be damned, when it comes to the Right side of the state. Applying such truths would be detrimental to Leftists' pursuit of power. They certainly cannot afford to lose support from the highly-influential PNW eco-warrior class. The dams must be torn down….that is the only way to save the salmon. Sacrificing the mostly conservative farmers, workers, families and businesses East of the Cascades is a no-brainier. Their votes don't help keep Democrats in power, after all.
Maybe we should cut "Green Jay and Sideshow Bob" some slack. They have both been extremely busy over the past 2 ½ years, how could they possibly have time to deal with real Washington infrastructure issues like hydropower or failing sewage systems? Bob has gotten a fabulous head-start raising money toward his run for Governor. He recently boasted his 39th lawsuit against the Trump administration, delighting the #resistance mob.
#WA just filed our 39th lawsuit against the Trump administration for reversing clean water protections. When changes are made at the whim of industry interests, it's not only disruptive to our state's environmental efforts — it's also a clear violation of the #CleanWaterAct.

— Bob Ferguson (@BobFergusonAG) June 7, 2019
21-0, and we're not tired of winning yet. https://t.co/G4kMvPhAWx

— Bob Ferguson (@BobFergusonAG) July 25, 2019

As for our Governor…well, he's currently working to convince communities of color they are victims of environmental racism, teasing us with the prospect of him taking a knee during his 30 seconds of prime-time and promising to make Megan Rapinoe his Secretary of State. What a time to be alive.