Multiple Seattle-area beaches are closed today due to dangerous levels of fecal bacteria in the water. Half of them due to a power outage at West Point Wastewater Treatment Plant at Discovery Park. On Friday morning, 4.5 million gallons of raw sewage was dumped by the facility into Puget Sound (again) after a transformer exploded in North Queen Anne and knocked out power.
I've been to dozens of transformer explosions and I have never seen a pole destroyed like this before! @SEACityLight crews are on scene assessing the situation, as well as @SeattleFire and @SeattlePD #Q13FOX pic.twitter.com/yNNvknqdvL

— Erin Winking (@edubyaphotog) July 19, 2019
For context, 4,500,000 gallons is the equivalent of nearly seven Olympic-sized swimming pools and enough fuel to drive to the moon and back 225 times. Speaking of fuel, so far there's been no sighting of the Seattle 'Shell No' kayaktivists who recently attempted to block Arctic oil drilling out of concern for our environment. However, word on the street is that an influential group of Orcas plan to protest the unsanitary conditions and reject Big Orca's recent proposal to build a local sanctuary and full-service urgent care center.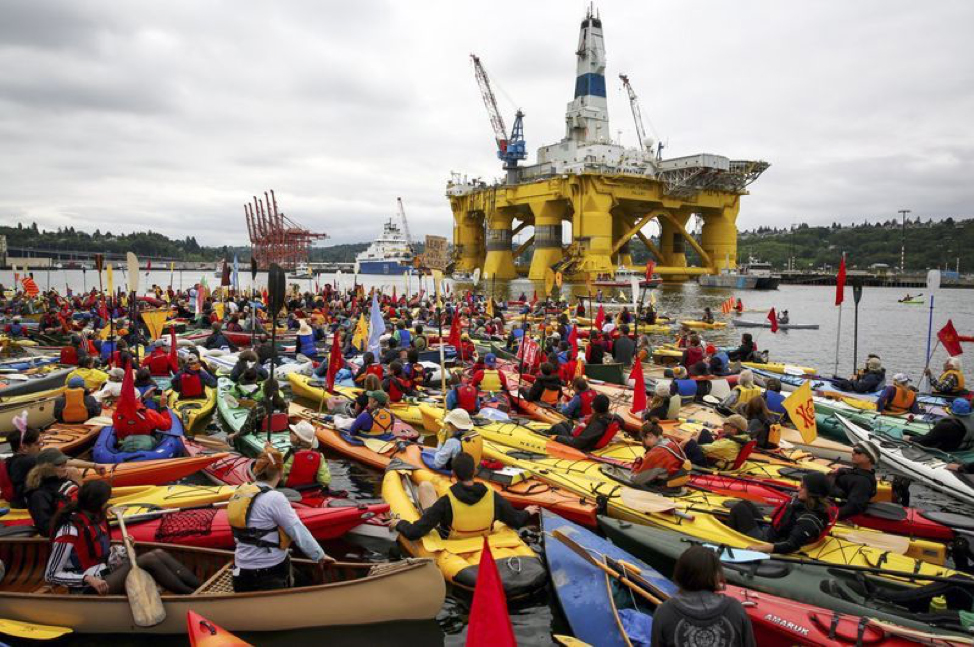 For reasons unrelated to the spill, at least 7 other area beaches are closed due to high E. coli (fecal bacteria) levels. We provided a map for reference.
Beach closures have become a common occurrence in the Seattle area, as population density grows. The Water and Land Resources Division (WLRD) of the King County Department of Natural Resources and Parks (DNRP) does a wonderful job monitoring our water conditions and posts a ton of data and reports on their website. Naturally, the first question people might have is why so much poop in the water? As expected, a report from January 2019 cites homeless encampments as a significant factor in contributing to the amount of fecal material in our waters. This ongoing threat to public and environmental health is never mentioned by the media and local politicians who work tirelessly to manage the narrative of an out of control vagrancy problem. Watch as DNRP bluntly explains the situation from Kirkland's Juanita Beach swimming area:
With temperatures reaching into the 80s on Sunday, we hope you stayed cool in a chlorinated pool or in front of the AC.