This week's Newsmaker Interview is with Jackson Maynard, the President of the 2022 Roanoke Conference, which is the annual fun and informative gathering of Washington State's moderate and conservative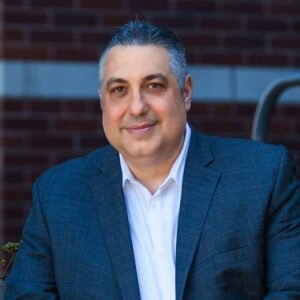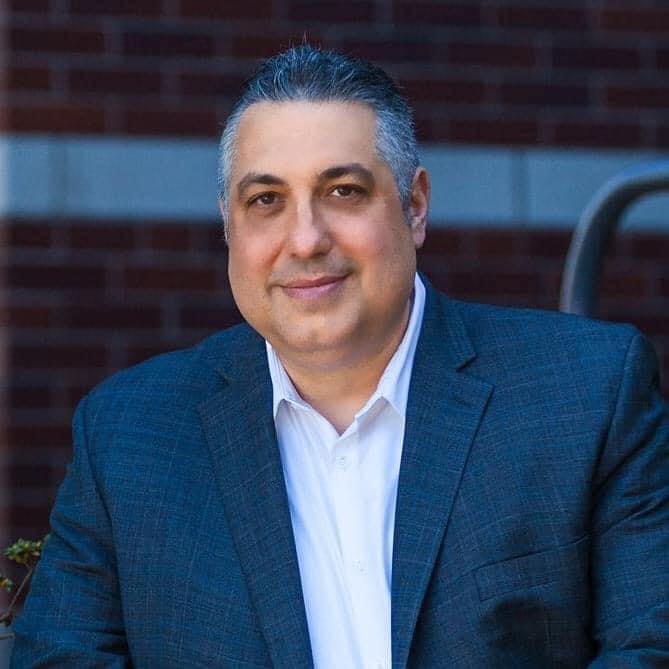 activists, policy makers, and elected officials held in Ocean Shores in late January.  In 2021, the Roanoke Conference Board adjusted to COVID-related restrictions and held an abbreviated, online conference. This year, the Roanoke Board announced that it will again be in-person and will return to the Ocean Shores Conference Center January 28th – 30th.  Registration for the conference is now open. Maynard is highly respected in Olympia as the General Counsel for the Building Industry Association of Washington after previously serving as an attorney for the Washington State Senate. We speak to him about the upcoming 13th annual Roanoke Conference and talk briefly about his 2020 campaign for congress.
Many people are looking forward to the return of the Roanoke Conference next January. The conference has quickly become the largest annual gathering for moderate and Right-leaning individuals in the Pacific Northwest.  Can you give Shift readers the details for the 2022 Conference and how they can register?
The conference will be where and when it has always been, in Ocean Shores during the last weekend in January.  Several hundred conservatives, activists, legislators and local and state politicians, staff, and regular political-minded folk converge every year (except for last year due to COVID).  Honestly, we are so excited to welcome people back to a live conference after nearly two years! Not only because I think folks are ready for personal interaction with friends and colleagues but given the tumultuous political events at state and national levels over the last year culminating in the recent election, there is just a lot for our panels and speakers to discuss.  People are hungry for conversation about common-sense conservative ideas and that's what the conference is all about.  Registration is available on our website at www.RoanokeConference.org
Roanoke has always been able to attract major speakers, such as Dana Perino, Arthur Brooks, and Jonah Goldberg.  People are always interested in knowing who will be the featured speakers at the conference. Can you give us a hint who they will be this year and when the information on the speakers will be made public?
Unfortunately, I can't.  That is a closely guarded secret. I could tell you but the Roanoke Board would have to kill me. (I'm barely joking here.)  However, I will say that we are fortunate to have been able to land, not one, but two keynote speakers of national note- these are well-recognized names and familiar faces to anyone paying attention to conservative circles and ideas.  We have also made the decision to move up when we will announce them so you should hear something within the next few days.  That's all I can say.
What will be some of the issues discussed by speakers and panelists at this year's conference?
We are still putting the agenda together and finalizing panels so again I am not in a position to share but we usually cover topics of national and state significance, and a brief review of the headlines should give some ideas of potential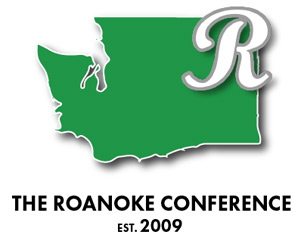 topics.  Obviously, here in Washington State there are political issues involving the proper roles and bounds of the legislature, executive, and government generally. Nationally we have issues impacting schools and higher ed that came up in recent elections and the slow-moving, train wreck, dumpster fire that is the Biden administration on virtually any issue you can find: the economy, energy, foreign policy- you name it.  All of that is fair game.  The fantastic thing about the conference is that we don't just focus on complaining, pearl clutching and hand-wringing- the emphasis is on positive principled policies and solutions.  There is a lot to be excited about in the conservative movement and reasons to be optimistic in 2022 and 2024.
One of the highlights of the conference has always been the Saturday evening dinner event which includes the featured speakers, the handing out of awards, and the comedy performance "Political Science Theatre."  There is certainly no shortage of material in Washington and national politics for the Roanoke Board to create some quality comedy sketches.  What can attendees expect from this year's presentation?
I think that's one of the most popular parts of the entire weekend.  Following the keynote dinner, we have a "SNL news desk-style" skit that skewers local, state and national politicians- usually heavily weighted against the political Left but we do like to laugh at ourselves in a healthy way.  We usually include several videos that can be spoofs of commercials, movie trailers, or just skits about funny political matters.  Board members serve as actors but also you might recognize familiar faces of real politicians making a cameo or two.  We have as much fun writing and filming them as the audience does watching.  You are right, there is a lot of material available to us this year.
On a personal note, in 2020 you stepped up and ran for Congress in the 10th Congressional District in 2020.  It was a very unique year to be campaigning.  What did you take away from that experience?
Thank you so much for bringing up such a painful subject. While you're at it, why don't you give me a nice paper cut and pour lemon juice on it? (Sorry for the Princess Bride reference- I couldn't resist.) It honestly was a terrific experience.  I had always wanted to try to serve in political office.   There was a rare opportunity with an open seat and no Republican candidate that appeared to be competitive.  I jumped in less than 90 days before the primary during COVID when it was nearly impossible to have campaign events.  Yet, I managed to raise over $80,000, racked up tons of endorsements, and was proud to have over 18,000 people vote for me in my first race for political office.  Although the result wasn't what I'd hoped, I was proud of the support I received and the issues I raised on strategies to deal with COVID.  So I guess it's a "not-so-painful subject" after all.
Note: Shift is working with the Roanoke Board to post interviews with its featured speakers in the coming days and weeks.  For more information and to register for the 2022 Roanoke Conference, please click here to visit its website.