CONGRESSIONAL CANDIDATE PICKS FIGHT WITH NEWSPAPER – AND A TAPE OF HIS OWN WORDS
JOE KENT THREATENS LAWSUIT AGAINST NEWSPAPER FOR QUOTING HIM – SO PAPER RELEASES TAPE OF EVENT
For many national Democrats, the sweetest (and biggest) upset win last year was in Southwest Washington, where Joe Kent lost what had been a safe Republican congressional seat to a fellow political newcomer, Marie Gluesenkamp Perez. Now it appears that Mr. Kent is still fighting that losing campaign, belatedly threatening a lawsuit against a local paper, the Centralia Chronicle, which is proudly "standing by its original reporting amid a threat of legal action from a Third Congressional District candidate's attorney over an article published in March 2022."
The timing does not look good for Kent, as it appears his beef with what has long been considered a conservative media outlet only began after Kent started being attacked by Congresswoman Perez in her current re-election race for remarks he made last time around. Even worse for Kent and his legal concerns now for how his town hall was covered then is that, as the editor of the Chronicle writes, the paper "had two journalists who observed it, we have audio that confirms it, and we have (seen) video that leaves no question. And we have no plans to alter the story." You can read more about how Joe Kent may be left fighting his own words (on tape) in court here… Centralia Chronicle.
CRIMINAL REVOLVING DOOR WORKING TOO WELL IN SPOKANE
The Labor Day weekend brought another reminder of the dangers of releasing criminals with little more than a hope they won't offend again, according to KHQ, with this one drawing the ire of the Spokane County Sheriff, as "a 24-time convicted felon was arrested for Murder 1st Degree, demonstrating just one example of the continuous "Revolving Door" of criminal justice in America, when ex-offenders are released to the streets only to offend again."
Sheriff Nowels pointed out this is not an isolated incident, arguing that "(I)t's a culmination of all this underinvestment that is causing people that are 24, 25-time convicted felons to be out on the streets to victimize the public again. It's unacceptable." You can read more about how soft-on-crime laws passed in Olympia are having disastrous effects across the state here… KHQ.
SEATTLE VOTERS NOT SURE WHAT THEY WANT, WHICH MEANS THEY WILL MOST CERTAINLY GET IT
If polls are to be believed, then Seattle voters are very confused about what it will take to correct the San Francisco-like descent which city politicians have charted for them. Which is why you can find little comfort that sanity might return in Seattle politics, as Crosscut reports that "Seattle voters are ready for a change in city politics, but don't agree on what that change should look like, according to the results of a new Crosscut/Elway poll."
The concerns driving voter anger and confusion are the usual ones, "homelessness continues to be their number-one issue, followed closely by crime, affordable housing and policing." You can read, however, that when pressed, "whether they were more likely to support a progressive or centrist candidate, 49% of all respondents said they want a progressive," thus assuring policy paralysis as the council chases a progressive nirvana here… Crosscut.
NW WA SCHOOL DISTRICTS TEACHING STUDENTS A LESSON IN FISCAL PLANNING – HOW NOT TO
Students (and their parents) are getting an unwelcome lesson in economics this week as schools re-open in three Northwest Washington school districts. That's because, as the Washington State Standard writes, "as students return to Washington classrooms, state education officials are closely monitoring how three cash-strapped public school districts are spending money."
Shift has previously highlighted the ongoing debacle that is the Marysville School District, which is by far in the deepest in debt of the "Marysville, La Conner and Mount Baker districts, all … part of Northwest Educational Service District 189, (which) are in this position because they are beginning the school year without a balanced budget as the state requires." You can read how having three districts in one year facing this type of extreme state action could signal a worrisome trend here… Washington State Standard, Shift.
EVIDENTLY NOT EVERYBODY LIKES BOB
If you like to delve deep into campaign finance reports you can find all kinds of interesting plot twists. A new one, courtesy of the number crunchers at the Washington Observer, is this detail that "two big donations have made an instant player out of a new political action committee apparently backing moderate Democrat Mark Mullet's bid for governor."
State Senator Mullet has been trailing in the campaign cash division since he announced, with Attorney General Bob Ferguson taking advantage of a $1-million-plus slush fund (as Shift has covered) to jump out to an early lead. You can read now how the "Coalition For Pragmatic Leadership, formed this spring when Mullet was mulling jumping this race" has its first $75,000 to spend here… Washington Observer, Shift.
SAD DAILY REMINDER – TEACHERS CONTINUE ILLEGAL STRIKE IN SW WA, DEMOCRAT LEADERS DO NOTHING
Shift would like nothing more than to stop repeating this, but strikes by public school teachers are illegal in Washington state, and every Democrat elected leader in the state knows this. You can read in the The Columbian about how they are abandoning the 30,000 students locked out of school while none of them are doing anything that would irritate their huge campaign donors at the Washington Education Association here… The Columbian.
OVERHEARD ON THE INTERWEBS...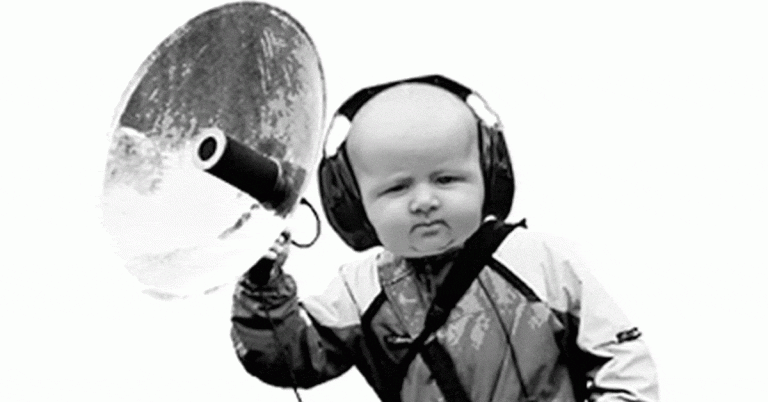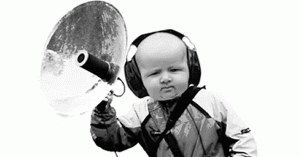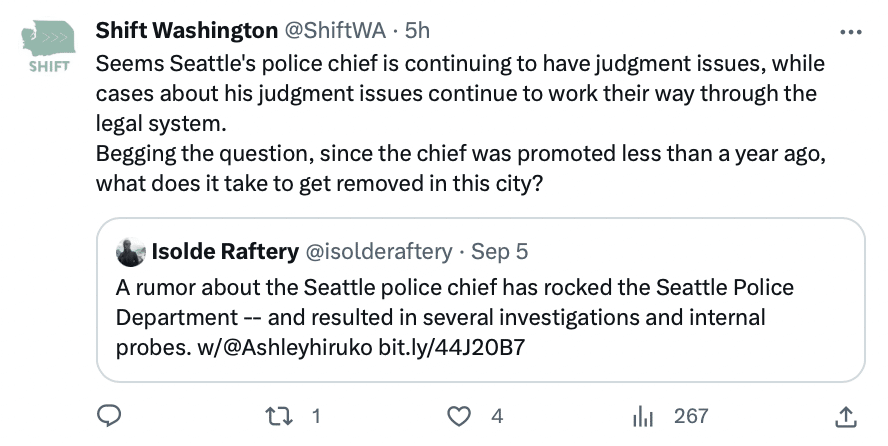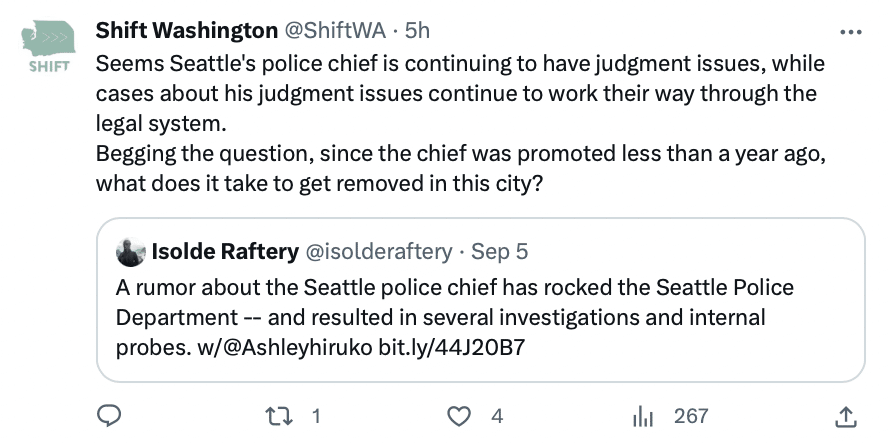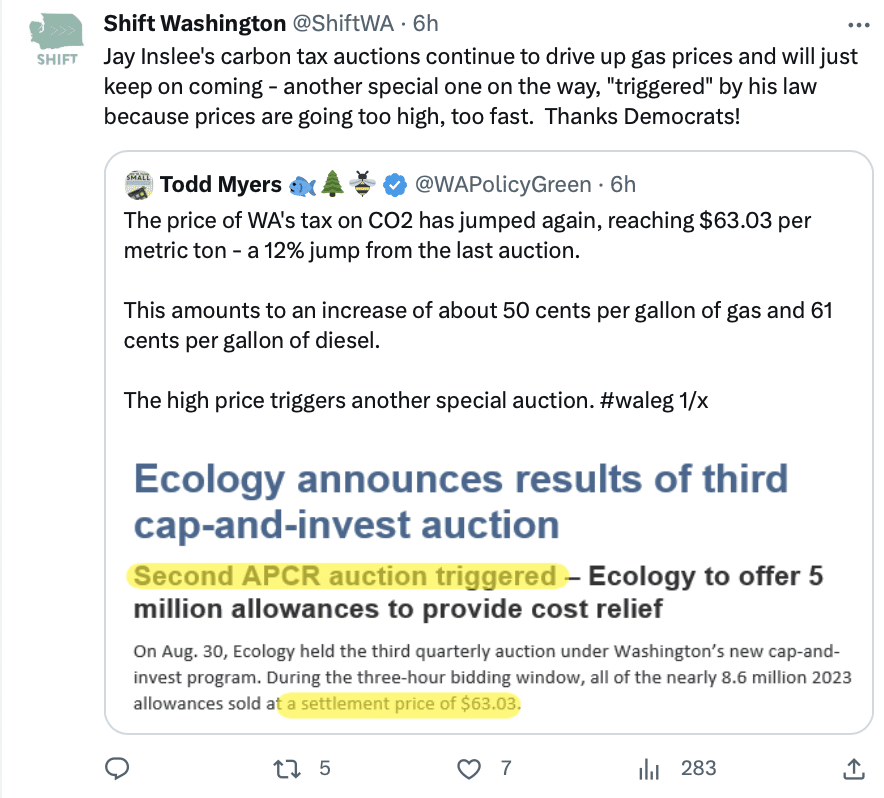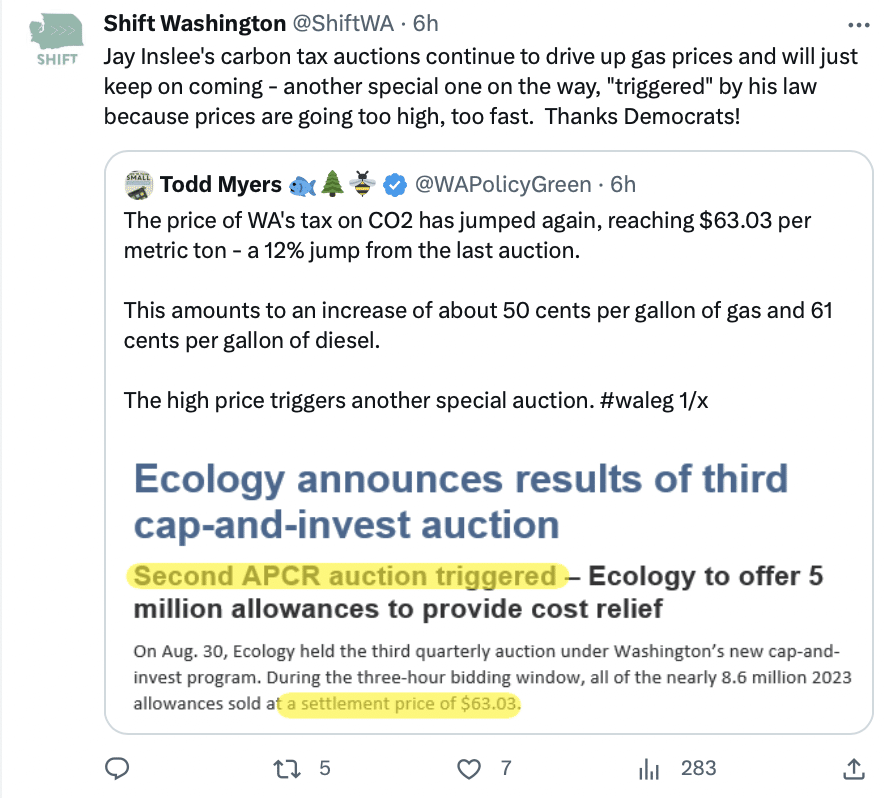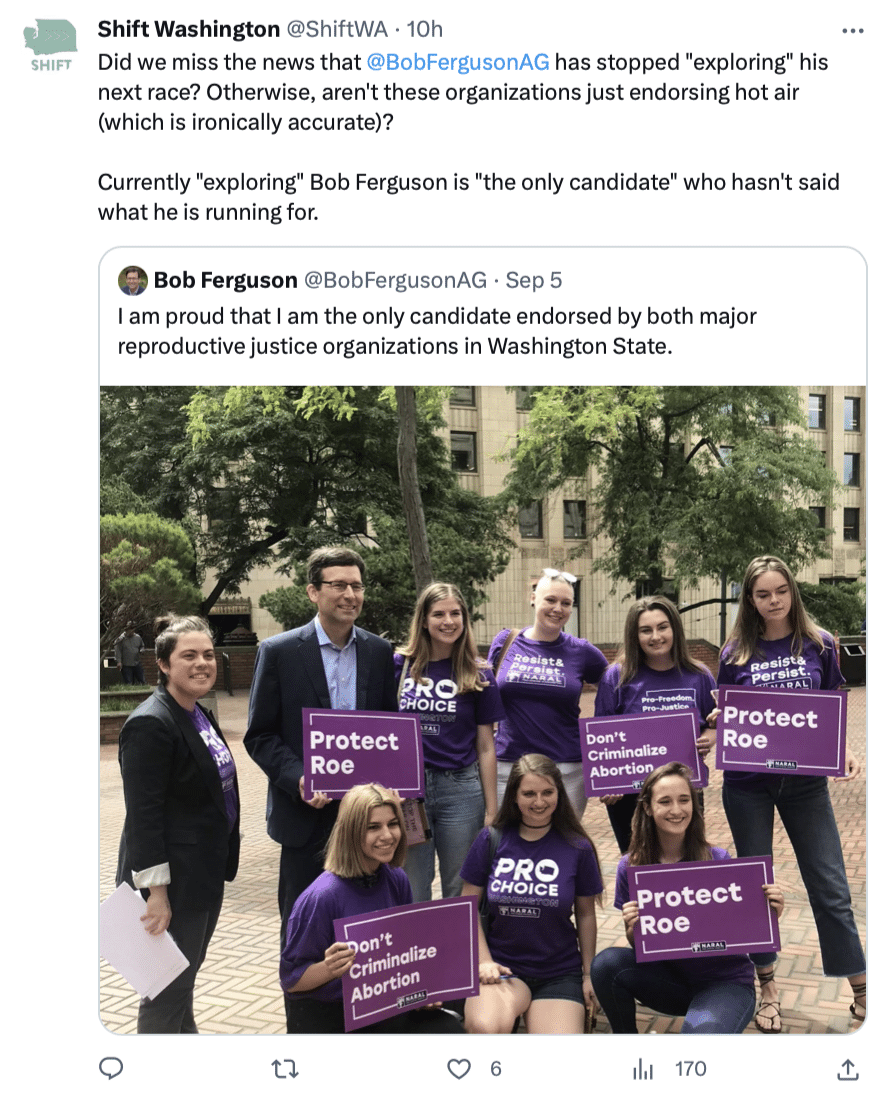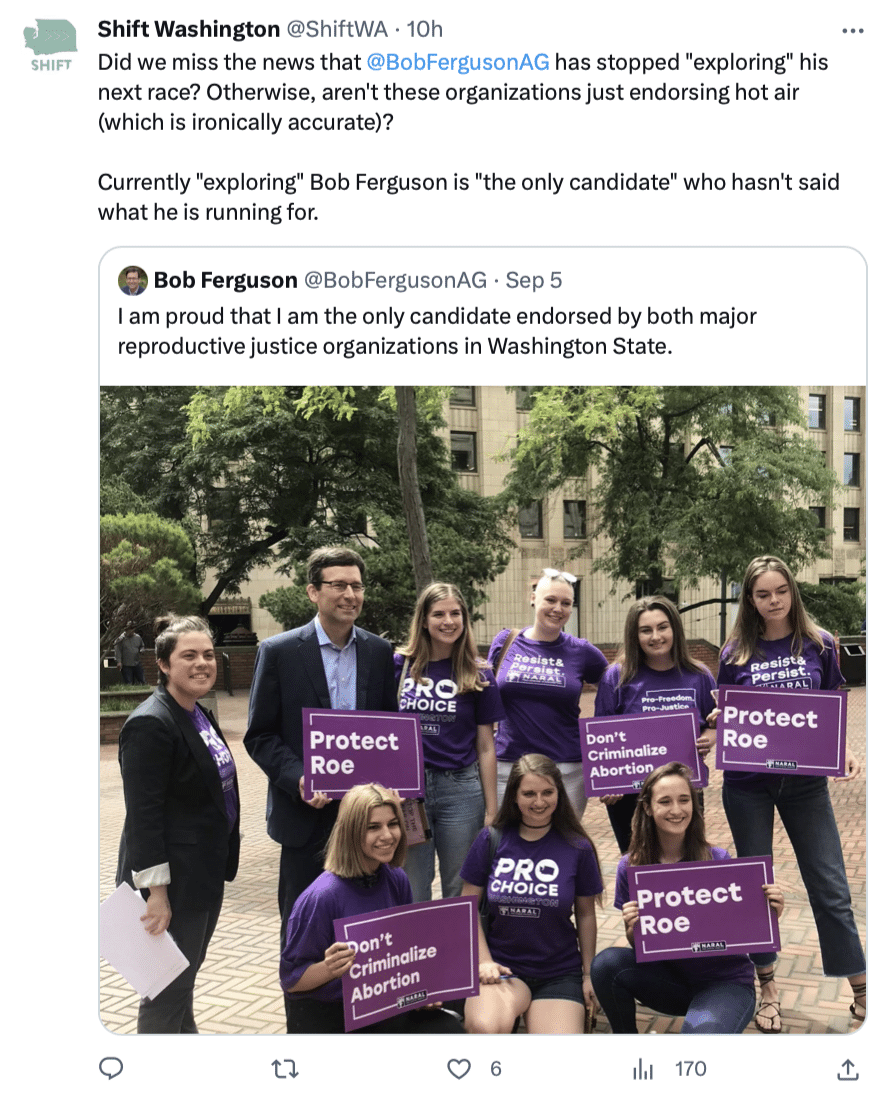 SUPPORT THE DAILY BRIEFING...
Please consider making a contribution to ensure Shift continues to provide daily updates on the shenanigans of the liberal establishment.
Forward this to a friend.  It helps us grow our community and serve you better.
You can also follow SHIFTWA on social media by liking us on Facebook and following us on Twitter.
If you feel we missed something that should be covered, email us at [email protected].