DEMOCRAT LAWMAKER HAS FUNNY WAY OF SHOWING HER COMMITMENT TO THE RULE OF LAW – BY BREAKING IT
ILLEGAL TEACHERS STRIKE CONTINUES IN SW WASHINGTON, DEMOCRAT LEGISLATOR WALKS THE PICKET LINE BECAUSE IT'S A "LEVER TO PULL"
Representative Monica Stonier has attracted little attention in her seven-year legislative career, but now that she's on an illegal strike against the public which has elected her, Shift thought it was worth sending a bit of attention her way. That's because, as the Washington State Standard reported, she views the strike (which has kept over 23,000 Evergreen Public Schools students out of school) as a just another labor tactic, "because for teachers, she said, 'there's not that many other levers to pull'."
That attitude towards breaking the law for the benefit of union members is nothing new for Representative Stonier's Vancouver-based school district, which is celebrated in the NW Labor Press for the 50th anniversary of its first strike against the public, noting "(T)hen and now, it's illegal for Washington public school teachers to strike. But asserting their rights as workers in May 1973, teachers in the Evergreen district found strength in numbers." You can read how that "strength" won't matter much to the students facing an extra week (at least) of school next June/July, thanks to the teachers needing a "lever to pull" here … Washington State Standard, NW Labor Press.
TRAIN THAT WILL NEVER BE BUILT MAY HAVE PRETEND STOP IN EVERETT TO SUCK UP MORE TAX DOLLARS
When it comes to trains, it seems that politicians and the media have a special set of blinders they put on that allows them to sing the praises of their pet projects without any regard for reality.  Just consider the latest fixed-rail boondoggle idea, with the Everett Herald breathlessly writing about a non-existent future where "(I)f there was a station in Everett, riders could get to downtown Seattle in just 15 minutes."
The reality that the reporter ignores is that there is no route that a train could take to get an Everett rider to Seattle in that amount of time, there are no such trains running any such route anywhere in the United States, and that every stop added to such a route to build political support for such a bad idea would make the ride that much longer – and that's before cost is even considered. But that doesn't matter to politicians like State Senator Marko Liias, who is more that happy to commit hundreds of million of your tax dollars to this pipe dream because he declares "(T)his is the beginning of the public conversation, not the end."
You can read a little further reality about how in this "early planning phase, many details, like a timeline, price tag and specific stops, remain uncertain" here… (Everett) Herald.
TRUCKERS TIRE OF WAITING FOR DEMOCRATS TO KEEP PROMISES, FILE LAWSUIT AGAINST STATE OVER CAP-AND-TAX
When liberal Democrats were searching for votes to jam though their extreme cap-and-tax law in 2021, one of the promises they made was to exempt the agricultural sector from the higher gas prices that all other drivers would have to pay once the law took effect. Unfortunately, as KING 5 reports, Washington Democrats are not keeping that promise, so "the Washington Trucking Association (WTA) and the state Farm Bureau are planning to take the Department of Ecology to court seeking a 'declaratory judgment' to confirm Ecology is violating the law."
You can find out more how one driver points out the Democrats are just taking "more money out of my pocket. It's more money out of everybody else's pocket" here… KING 5.
REMINDER: SEATTLE CITY COUNCIL INCUMBENTS TAKING SUMMER BREAK WHILE STREETS BEING OVERRUN BY DRUGS, HOMELESSNESS
Urgency is just a state of mind for Seattle's city council incumbents, who continue to enjoy their summer break while the public experiences record numbers of homelessness and murders. The Seattle Times editorial board decided that was worth noting in a Labor Day comparison piece, noting that as "this editorial page noted previously, Seattle and Bellevue are neighbors that seemingly inhabit different universes. From optimism (or lack thereof) to confidence in their respective elected leadership, Seattle and Bellevue couldn't be more different. Latest case in point: municipal drug laws."
The paper then strolls through the sorry timeline of inaction on illegal drugs by the Seattle City Council, concluding that "the 'Seattle Way' used to mean endless discussions before reaching a decision. Now it characterizes political paralysis in the face of a clear public health emergency." You can see how a drug legalization preference in Seattle has led to a stark contrast with other cities here… Seattle Times.
LAST WEEK'S NEWSMAKER INTERVIEW...
Representative Travis Couture (R-Allyn) joined us for last week's interview. He discussed recent public safety issues, including concerns about the seemingly growing trend of liberal judges setting low or no bail for dangerous suspects. He also addressed the shortcomings of the 2023 drug possession and police pursuit laws, which he felt did not adequately address problems caused by the Democrats' anti-police legislation in 2021. Additionally, Rep. Couture provided an update on efforts to prevent the Inslee Administration from opening housing for sexually violent predators without local cooperation. Read more.
OVERHEARD ON THE INTERWEBS...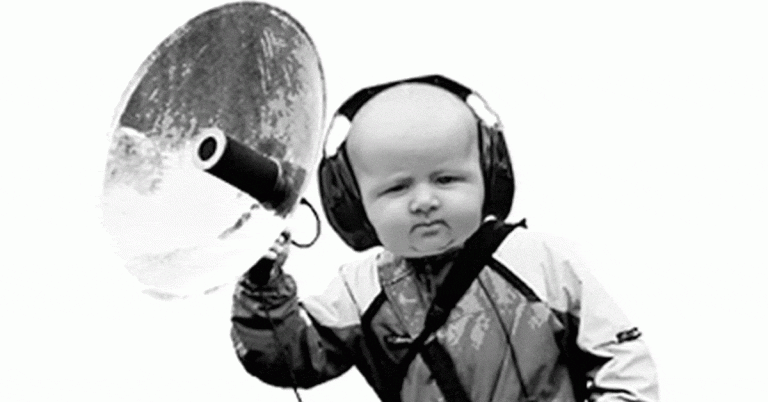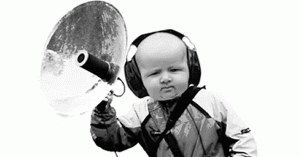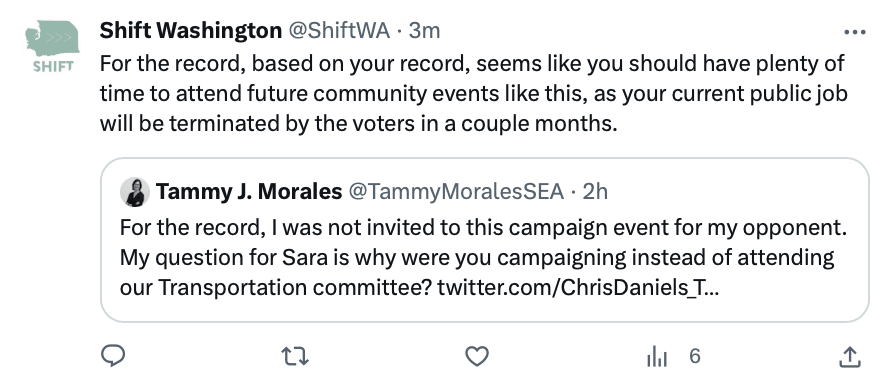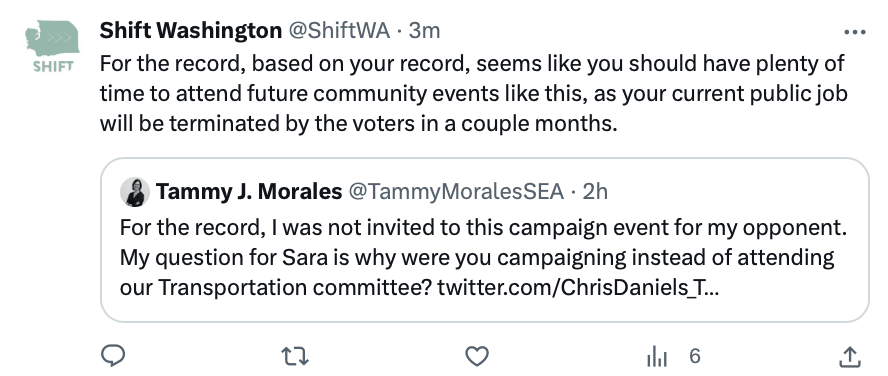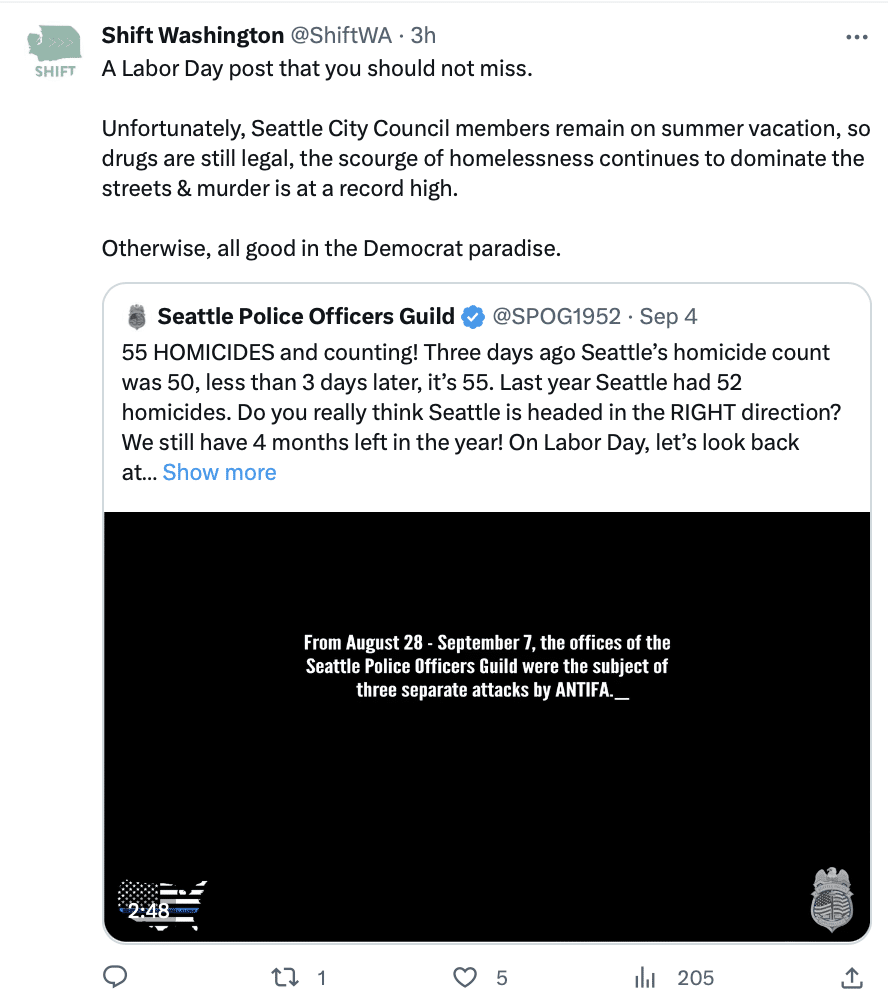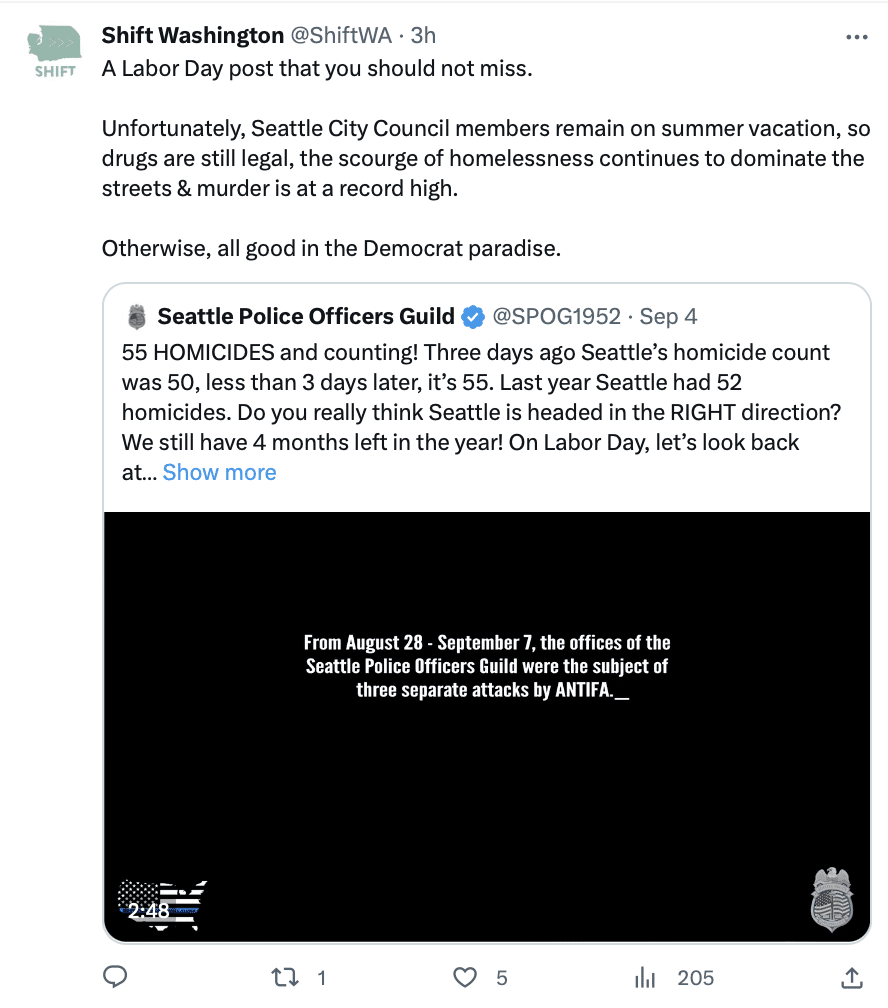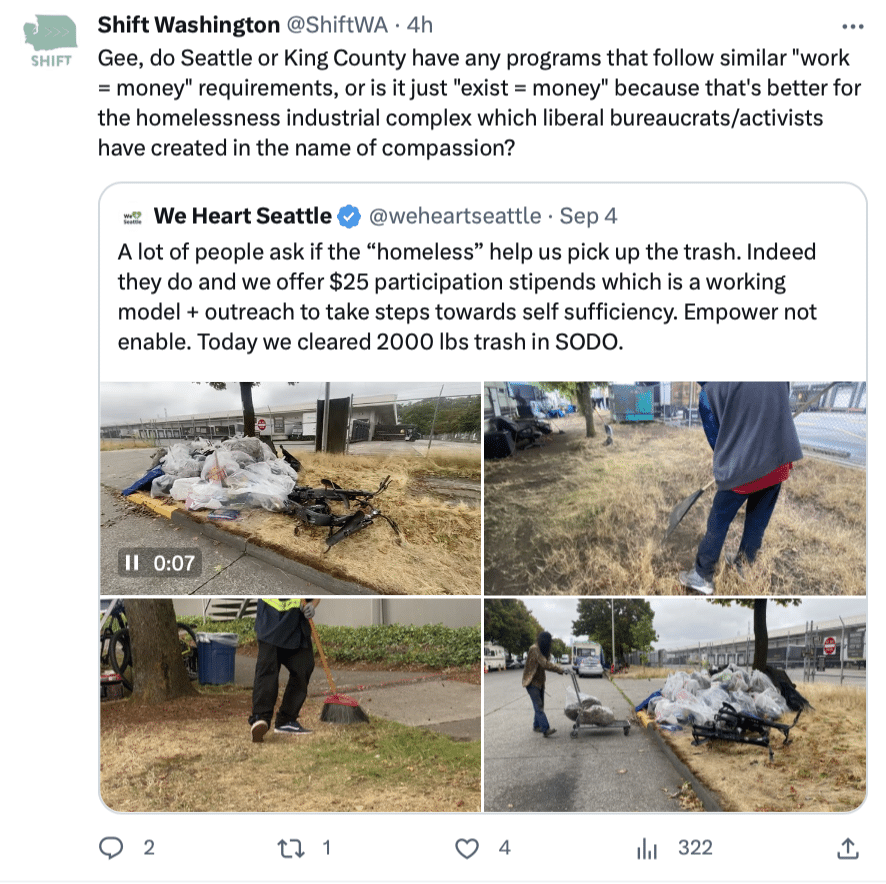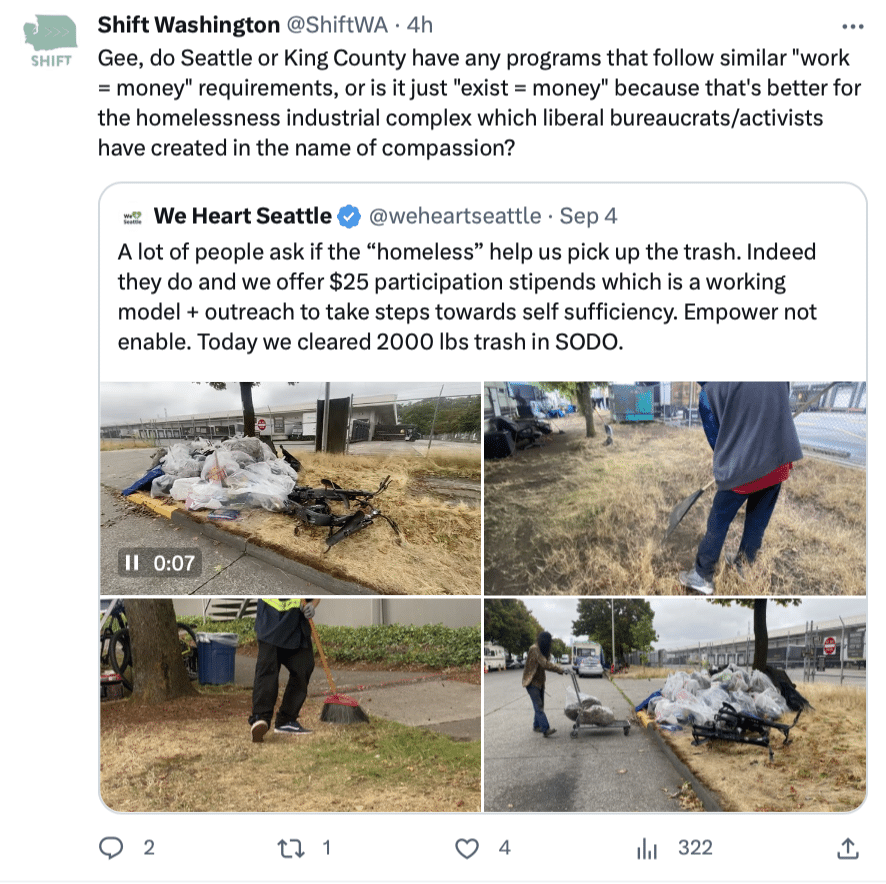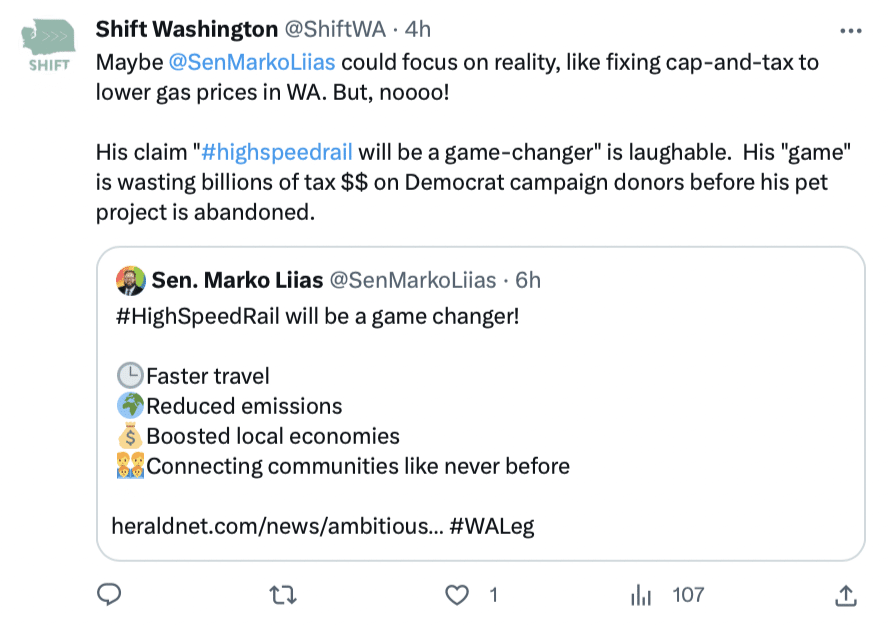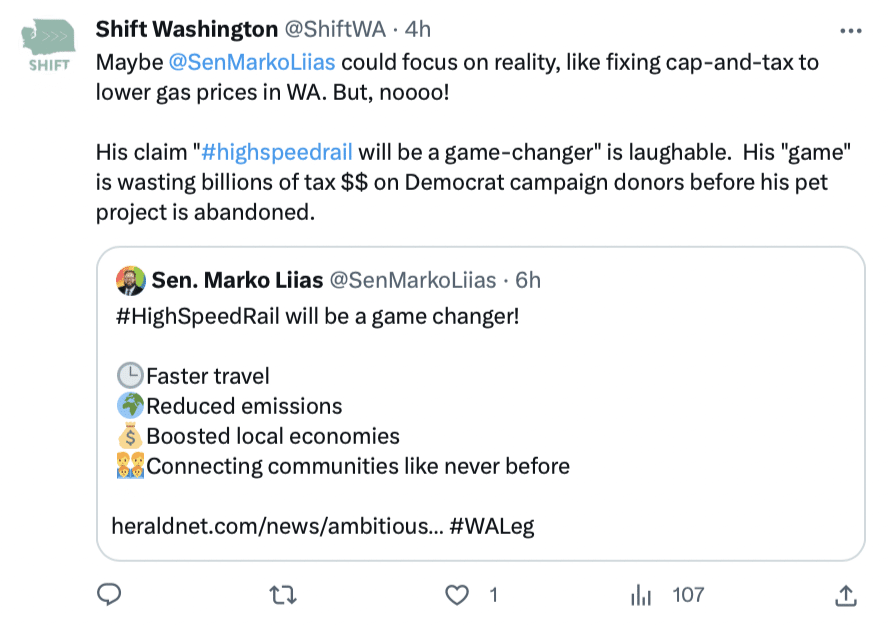 SUPPORT THE DAILY BRIEFING...
Please consider making a contribution to ensure Shift continues to provide daily updates on the shenanigans of the liberal establishment.
Forward this to a friend.  It helps us grow our community and serve you better.
You can also follow SHIFTWA on social media by liking us on Facebook and following us on Twitter.
If you feel we missed something that should be covered, email us at [email protected].