It appears that political thuggery is descending into more violent directions in Washington State, after the news of the attempted arson of a Republican state representative's office.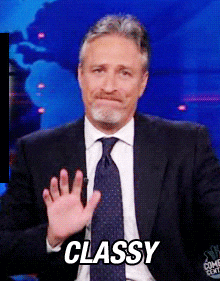 State
The arson attack on Republican State Representative Andrew Barkis' office, which Shift carried in yesterday's "Overheard…" section, is picking up local and national media attention. From a J.T. Wilcox tweet breaking the news around 3 pm, to local radio and TV, papers across the state, and even national media today, the story of an attempted arson of the office of Olympia Republican Andrew Barkis was a reminder of the dangerous trend of political violence and intimidation from extremists on the Left (and Right) being used to silence any opposition. The incident is drawing condemnation from many, including Governor Jay Inslee. (KIRO 7)
The panic-meter is being cranked up to 11 by Washington State Democrats desperate to keep their extreme environmentalist donors happy, as Seattle Times reporter Linda Mapes discussed on public radio that the fate of Snake River salmon is literally so urgent that Governor Jay Inslee and Senator Patty Murray issued a draft report that outlines how for somewhere between $10 billion and $30 billion we can keep everybody happy while ripping out the four lower Snake River dams. This latest political stunt by the state's two leading Democrats attracted positive attention from the usual suspects, but even a friendly journalist like Mapes pointed out a few of the inconvenient truths that would send the financial bill soaring towards the upper end of the range.
Here's a couple of the talking points which generally get left out by the Left, which Mapes raised in her interview, such as: "The sun doesn't always shine, the wind doesn't always blow, and this easily dispatchable hydropower from the Lower Snake River dams is one of the things that's kept our grid reliable, and flexible", and "Irrigators, barge operators, and power producers think the report is deeply flawed, lacking in detail, and doesn't show a grasp of even how the system works," or even the obvious, "These dams are very valuable to the region in generating very low-cost power without carbon. They also provide transportation all the way to Lewiston, Idaho, from the sea. That is helpful to farmers who are moving products."
Expect to hear even more loud voices from Left demanding the federal government commit to opening up the taxpayers' checkbook to replace all the benefits of the dams when they are ripped out as the environmentalists have dreamed about for years. Maybe we'll even hear some voices talking about leaving the dams in place, and sharing the money saved with taxpayers? (KUOW, Office of Senator Murray)
Some good news for a change: Washington State law enforcement agencies cooperate with the FBI at a much higher rate than the rest of the country. The relatively new local journalism website Axios Seattle reported that "Nearly all of Washington's police agencies reported 2021 crime statistics to the FBI, even as 40% of law enforcement agencies nationwide failed to do so." So, while it appears that political ideology is not keeping this important data from being reported here,  unfortunately other cities and counties are not quite as diligent, as The Marshall Project report uncovers.  That lack of cooperation leads to this observation from the story: "Violent crime across America will be a top issue in this fall's midterms. The data that many politicians will use to make their case on the topic will be incomplete." (Axios Seattle, The Marshall Project)
Western Washington
What covid? Let's go cruising. The Seattle Times reports that the cruise industry is moving back towards pre-Covid economic impact on the region, with local carrier Holland American a prime example as it put the last of its six ships to sea on Sunday. The numbers are substantial, as "The Port of Seattle forecasts that about 265 vessels will sail in 2022, compared to 82 last year. The Port estimates the 2022 season, which ends in October, will have an economic impact of $900 million."
The flip side of the economic coin is that Covid is a frequent non-paying passenger on cruise ships. The Times cites the Centers for Disease Control and Prevention as reporting that "As of Friday, 85 of 93 cruise ships in U.S. waters have reported at least one case of COVID onboard." (Seattle Times)
Your taxpayer money at work, getting flushed. King County's problems with keeping raw sewage out of Puget Sound is well documented,  so it probably is no surprise that the county's wastewater gurus have big plans over next decade – to the tune of $660 million in projects largely to "increase resiliency". Because evidently, in addition to the usual talking points about how climate change is making everything harder for government, the folks that King County Executive Dow Constantine has working on solid waste management have now figured out that "there's a lot of emphasis on preventing spills into the Sound." It's about time. (King 5, ShiftWA)
Eastern Washington
Bureaucrats point fingers, and Yakima County renters lose access to "more than $1 million in federal rent relief." In the latest example of how hard it was to spend billions of dollars of other people's money in the name of "covid relief" last year, it turns out that Yakima County "missed spending deadlines" resulting in the federal government taking back over $1 million to send to other local governments that could spend faster (like King County). Yakima was the only county in the state to have the distinction of having funds clawed back.
The director of the Yakima County Human Services Department said launching a new program to dole out tens of millions in rent assistance presented an immense challenge. "It's been just an incredible amount of work for us to take on during a really chaotic time right at the inception of our department," she said."
Those not drawing a Yakima County paycheck expressed a different view according to Crosscut, as "local legal aid attorneys say bureaucratic roadblocks and unnecessary delays cost the county badly needed resources — and in some cases cost Yakima tenants their homes." (Crosscut)
Good news from farming country: "Washington Winter Wheat Harvest Expected To Be Nearly Double Last Year's." The soggy spring may not have been the dream of most Washingtonians, but those conditions are helping make up for last summer's extreme heat, as "Washington growers are predicted to produce 131 million bushels of winter wheat this year up 85% from last year.  Evergreen State winter wheat is predicted to yield 73 bushels an acre statewide up 31 bushels from 2021," according to the National Agricultural Statistics Service. (Pullman Radio)
Newsmaker Interview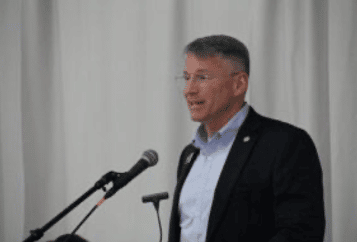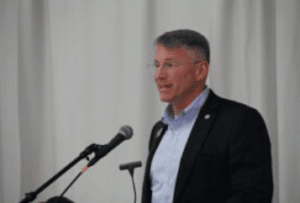 Many readers will recall Magendanz's previous service in the legislature from 2013 to 2017  before he ran for the 5th LD Senate seat and barely lost by just 500 votes.  Magendanz is a U.S. Navy veteran, former Microsoft software developer, and is currently a high school computer science teacher.  Education issues have been important to Magendanz as he was formally the president of the Issaquah School Board and was the Ranking Republican on the House Education Committee.  In his interview Magendanz discusses education, what taxes he would cut, repairing the damage the Democrats have caused with their drug legalization and anti-police bills, repealing Long-Term Care, ending the state's attempt to socially engineer residents out of their cars by actually causing congestion, and he provides a fun selection for his favorite book. (Click to read full Newsmaker Interview)
Overhead on the Interwebs...