HERE'S THE RESPONSE WHEN DEMOCRAT LEGISLATORS HEAR THAT MORE TAX REVENUE THAN EXPECTED IS COMING IN
HOW DO YOU DEFINE "GOUGING"? LATEST WA BUDGET FORECAST SHOWS STATE TAKING ANOTHER $1 BILLION MORE FROM TAXPAYERS (AND THAT DOESN'T EVEN INCLUDE THE CARBON TAX)
We're not sure what it says about the expert accuracy of Washington's Economic and Revenue Forecast Council, but at least the number crunchers guessed wrong last quarter in a good way. That's the news from the Washington State Standard, which highlights that "state revenues will reach $66.7 billion for the two-year budget cycle that began July 1, an increase of $663 million from what chief economist Steve Lerch predicted in June."
Amazingly, this gusher of projected cash being generated by all the taxes the Democrats have increased in Jay Inslee's ten years as governor (and super-charged in recent years by inflation) does not even include "money raised from the auction of carbon allowances under the state's new cap-and-trade program. Washington has raised $1.28 billion from the auctions thus far". You can read on for how it's an understatement that we can "expect members of both parties to have suggestions on how to spend the windfall" here… Washington State Standard.
STUDY: DRUG LAWS DON'T IMPACT DRUG DEATHS
You can file this one under "Studies that make you question every study," sort of like the one from Sound Transit that fentanyl residue on half its vehicles was not a health hazard. This time, according to Axios-Seattle, "NYU researchers" are trying to tell us that they "found no association between the decriminalization or diversion of drug crimes from the criminal justice system and a rise in overdose deaths."
Just so you get that – it doesn't matter whether you legalize drugs or offer more diversion services, "what we found is overdoses are going up everywhere, and it's mostly due to this infiltration of fentanyl into the West Coast." You can read more about this "it's nobody's fault, really" approach here… Axios-Seattle.
BIDEN WADES INTO WASHINGTON RIVER PROBLEMS
The team at Shift cannot imagine this will end well, what with President Joe Biden trying to help his sinking campaign by wading deep into Northwest politics via our vast hydroelectric system. That's the unsettling news from the Spokesman-Review, given he "signed a landmark memorandum ordering federal agencies to do their part to restore salmon runs in the Columbia and Snake rivers and honor the U.S. government's treaty obligations to Northwest tribes."
Shift readers know we like our salmon, so this concern is much more focused, as one expert describes it, on "a flawed process that has denied affected stakeholders and the public a meaningful role." You can read more about why Congressman Dan Newhouse says, "This announcement is bureaucracy at its worst" here… Spokesman-Review.
GO JACK WEBB-STYLE: JUST THE FACTS
Sometimes, it would be better if some local law enforcement leaders would be slower to try for political points and quicker to let facts speak for them. Shift was reminded of this after hearing KUOW talk about how "five people, including one teenager, were arrested in connection with a string of home invasions targeting Asian Americans in South Seattle, Police Chief Adrian Diaz announced."
Instead of letting the community celebrate this announcement, Chief Diaz had to add this whopper: "We hope that this makes the community safe," Diaz said about the arrests. We expect it will take more than one arrest to "make the community safe," but celebrate this one here… KUOW.
THIS FACT ON TARGET: CRIME HAS CONSEQUENCES
So many recent stories about crime increases (after a decade or more of Democrat-only control) don't really qualify as "news" because they are so routine. Such is the case with KIRO Newsradio reporting that "Retail theft is a booming criminal business, and Target is far from the only company that's being hit."
Put aside the local angle of Target announcing a couple of store closures and leave it to old friend Herb Weisbaum to share a keen grasp of the obvious that such crime "hurts legitimate retailers, legitimate businesses, and we, the customer, wind up paying for it in the long run in the former of higher prices." Find out more about how much more this can cost all of us here… KIRO Newsradio.
QUICK – BOB IS SELLING STICKERS!
No, he's not selling the very popular Jay "I Did This" Inslee's higher gas price stickers. But Attorney General Bob Ferguson has stickers that scream "I'm done exploring" available for you. Read on to see how Bob Ferguson's definition of "free" includes you sending him money first here… Bob Ferguson's exploratory campaign.
OVERHEARD ON THE INTERWEBS...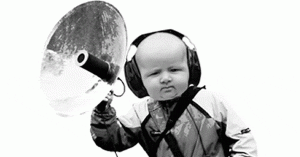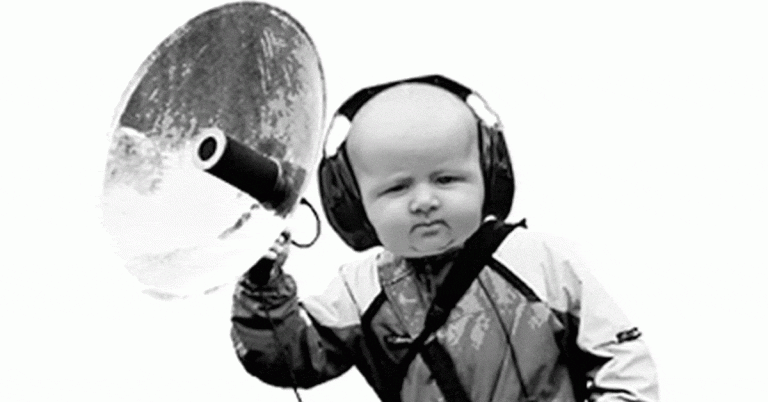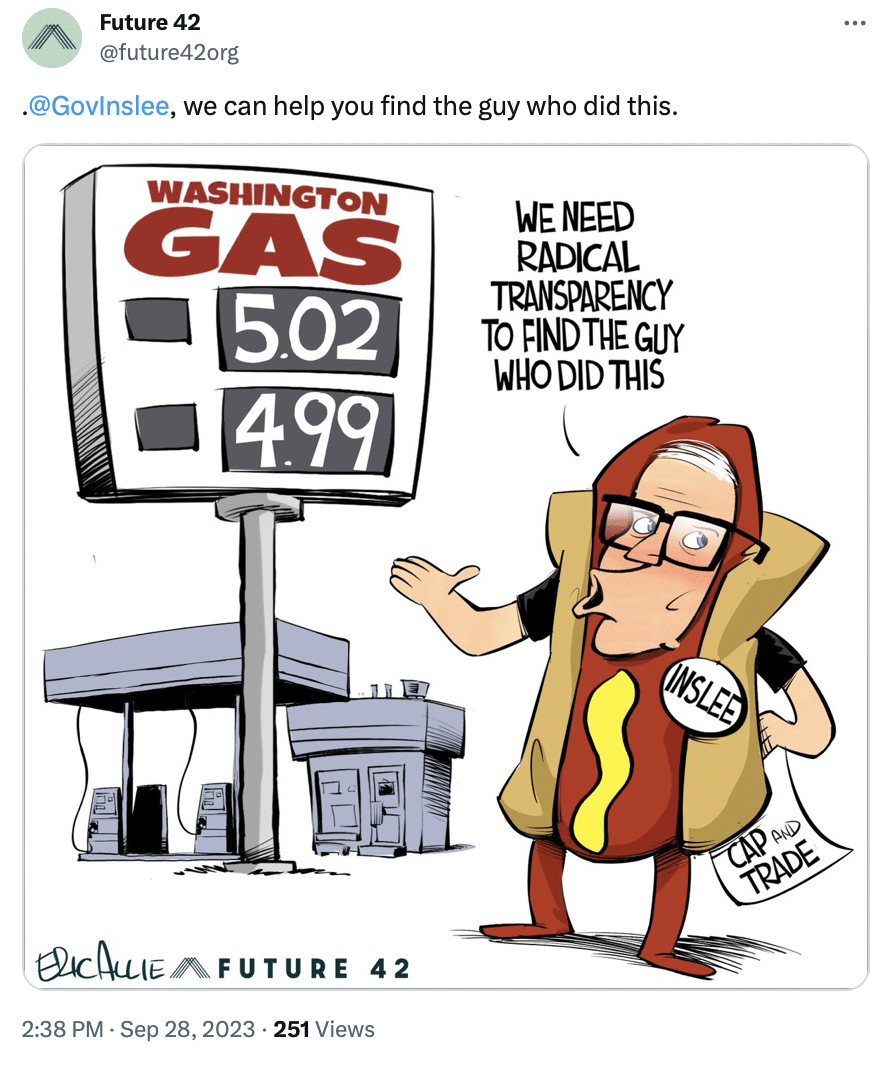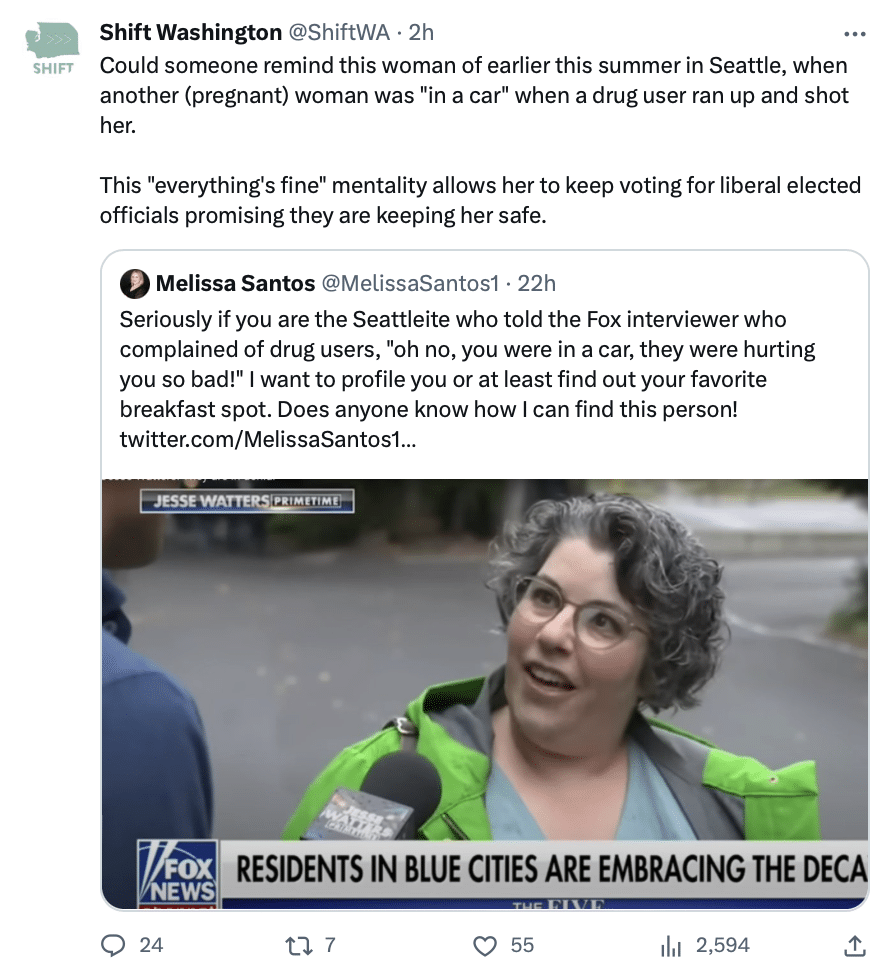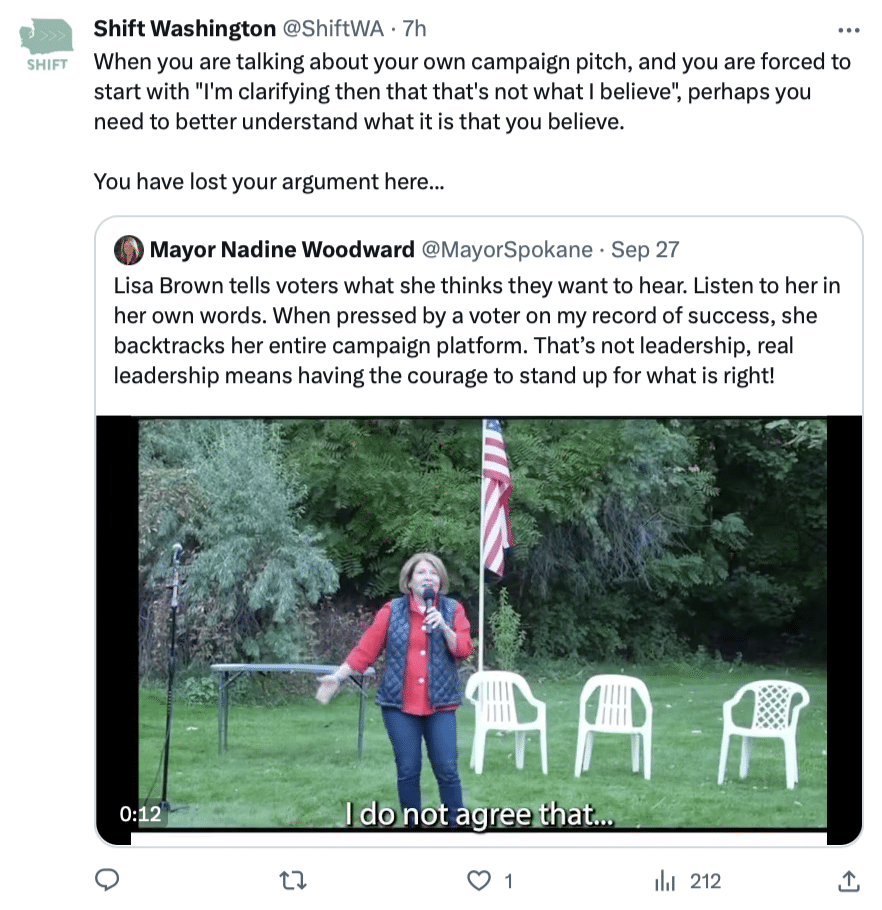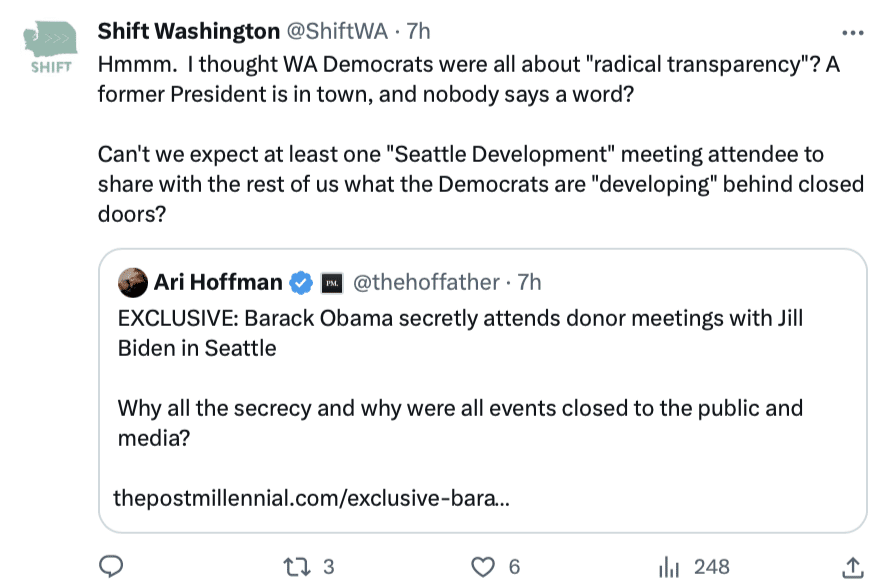 SUPPORT THE DAILY BRIEFING...
Please consider making a contribution to ensure Shift continues to provide daily updates on the shenanigans of the liberal establishment.
Forward this to a friend.  It helps us grow our community and serve you better.
You can also follow SHIFTWA on social media by liking us on Facebook and following us on Twitter.
If you feel we missed something that should be covered, email us at [email protected].