Outrage over Amazon's $1 million dollar donation to Seattle Chamber of Commerce PAC could not be contained under the 10×10 canopy, as protestors (campaign staffers) braved the elements outside Jeff Bezos' "Spheres" at Amazon HQ. The protest/press conference, hosted by King County Democrats and 43rd, 36th, and 37th Legislative District (LD) Democrats, featured 9 speakers and 1 "Amazon worker" named Matt Smith (who is actually a Sawant staffer that happens to work for a delivery subcontractor).
Scheduled speakers included:
Emcee/Introduction – Summer Stinson, Policy Director, 36th District Democrats
Council Member Lorena González
Council Member Mike O'Brien
Council Member Kshama Sawant – District 3 City Council Candidate
Amy Madden – 43rd District Democrat Board Member, and Author and sponsor of resolution opposing big business PAC money
Tammy Morales – District 2 City Council Candidate
Shaun Scott – District 4 City Council Candidate
Scott Alspach – Chair, 43rd District Democrats
Cindy Black, Executive Director of Fix Democracy First
Here are the top 10 highlights of the event: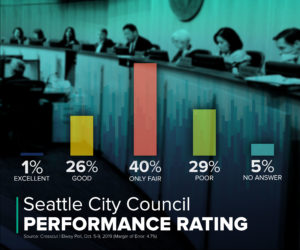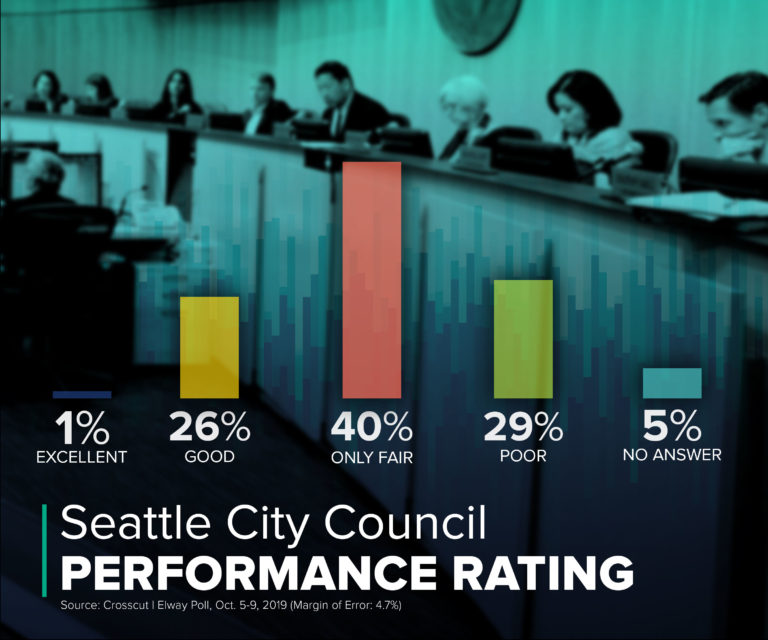 10) "The chamber's problem with the council isn't that we're dysfunctional. It's that we're too functional," – Councilman Mike O'Brien (74% of Seattle would disagree)
9) "Chamber candidates like my opponent are hiding. They're running on accountability but they aren't showing up at forums." said Shaun Scott (who was likely upset that he chose to wear canvas shoes in the rain.)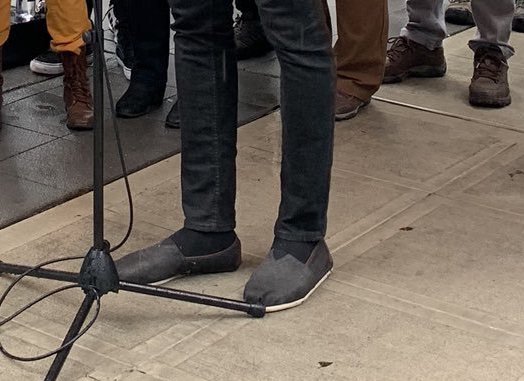 8) Scott also reminded voters that "CASE candidates are using paid canvassers because they can't garner enough grassroots support." (Never mind his own last expenditure report that says he paid staff more than $27,030 over the last 45 days)

7) 43rd Dems committee member Amy Madden also called out "big business-backed candidates" for repeatedly failing to show up for public forums.
6) "Corporations are not people," attorney Summer Stinson said. "A corporation doesn't deserve the same first amendment protections as people." 
5) 43rd Dems Chair Scott Alspach lamented the fact CASE PAC has over $2 million dollars on hand, which is more than the seven council campaigns they're opposing combined. (We don't think he comprehends the dollar size of the economy his candidates are hell-bent on destroying. $2 million is nothing compared to that)
4) Sawant pushed back on the idea that progressives were being divisive. "Every movement (civil rights, MLK, women's rights, etc) has been called divisive," she said. (Pretty audacious to liken her personal political ambitions with civil rights.)
3) "We weren't even sent a questionnaire," said Shaun Scott who was upset that Chamber and Amazon didn't even consider him. (No one but him is surprised he wasn't endorsed)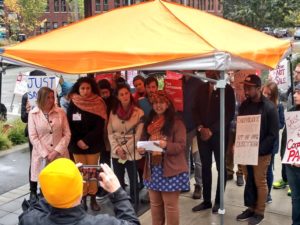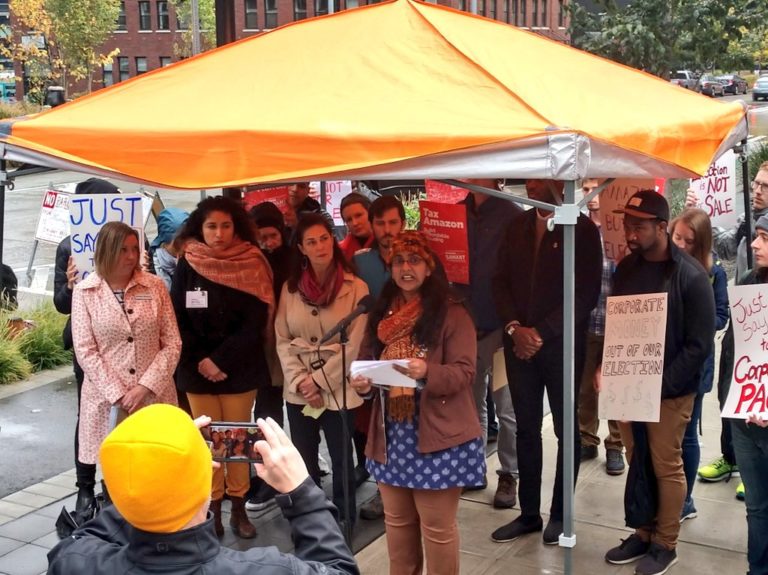 2) Councilmember Kashama Sawant declared Amazon's support of her opposition a "hostile takeover of City government." (though not too long ago she was perfectly fine with a hostile takeover of Boeing).
1) Finally, Sawant led the gathering in a chant, as she has in previous demonstrations: "When billionaires are on the attack, what do we do? Stand up, fight back." (Cool.)
Still awaiting an official response from Jeff Bezos…