A detailed ethics complaint was filed against Governor Jay Inslee and 11 Democrat legislators because they illegally "used public property and taxpayer funds and resources to conduct political rallies."
Longtime government transparency activist Glen Morgan filed the complaint with the Executive Ethics Board (in the AG's office) and the Legislative Ethics Board.  The complaint centers around a June 25, 2022 "news conference" on the grounds of the state capital in Olympia and an October 21, 2022 "press conference" in Bellingham.
Both media events were paid for with taxpayer dollars, but the governor and Democrat legislators used them to promote campaign themes and the election of Democrats, which is an illegal use of state funds.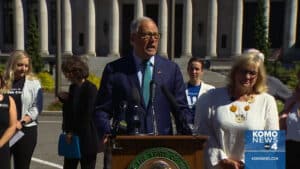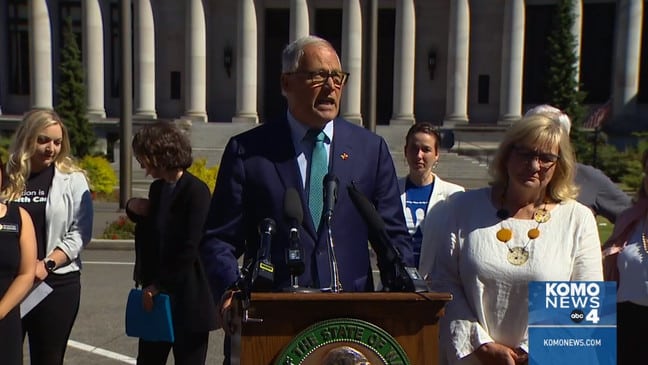 The June press conference was in response the U.S. Supreme Court's Dobbs decision (which allowed voters and/or elected representatives to determine their state's abortion laws) and the governor and other participants encouraged voters to support Democrats and made partisan attacks against Republicans.  The governor was joined by Democrat Senators Manka Dhingra and Emily Randall, and Democrat Representatives My-Linh Thai and Jessica Bateman at this partisan campaign event.
The "press conference" last week in Bellingham was held on state property (Western Washington University) and was coordinated by state employees working for Governor Inslee.  At the event, the participants made numerous partisan statements and highlighted the importance of electing Democrats in next month's general election.
It is not a coincidence that this "official" event took place in Whatcom County, where both the Democrats and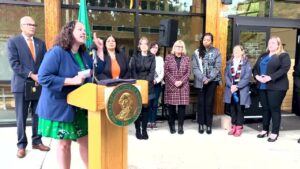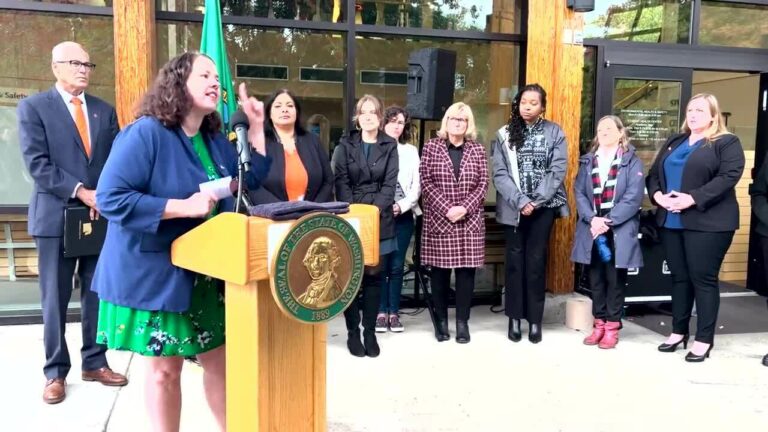 Republicans, (and several third-party organizations) have poured millions of dollars into the hotly contested 42nd Legislative District races which could determine which party controls the legislature in 2023.  Governor Inslee was joined at the "press conference" by Democrat Senators June Robinson, Liz Lovelett , and (again) Manka Dhingra, and by Democrat Representatives Vandana Slatter, Debra Lekanoff, Alex Ramel, Sharon Shewmake, and Alicia Rule.
These lawbreaking actions by Democrat lawmakers are typical of what takes place when "one-party rule" becomes the norm. Those in power begin to see government resources and taxpayer dollars as things to be taken for their own personal and political benefit.
We have seen this repeatedly by Governor Inslee, who even forced Washington State taxpayers to spend millions on his personal security during his failed five-month long campaign for president and repeatedly hit up the government treasury for overseas vacations with his wife where they stay in expensive villas and where they rent luxurious Mercedes Benz sedans to drive them to exclusive receptions.
With just over a week remaining until the November 8th general election, there is a good chance the governor and incumbent Democrat legislators will break the law again by using taxpayer funds to conduct obvious partisan campaign activities.
It will likely happen today as the governor's office has set up a media event (where only media members who receive an invite are allowed to attend or even be informed of its exact location) in the 30th Legislative District.
You can guess what issue will be discussed at this taxpayer funded event – abortion (since Democrats can't talk about issues where their policies have made things worse or where their views are opposite of a large majority of voters such as crime, cost of living, homelessness, taxes, government efficiency, housing cost, energy policies, long-term care payroll tax and plan, decriminalizing lethal drugs like fentanyl and meth,  increasing payroll tax for family leave, etc.)
It is not an accident that the event is being held in the 30th Legislative District (Federal Way) where incumbent Democrat Senator Claire Wilson is facing a tough challenge by Linda Kochmar and incumbent Democrat Representative Jamila Taylor is having to defend her anti-police views against a strong campaign of Republican police officer Casey Jones.  The media release from the governor's office states these two Democrat legislators will be featured at the event.
Will a member of the media be willing to stand up to the governor and the liberal establishment and actually ask the governor about the ethics complaint filed against him for his blatant use of taxpayer funds for campaign events?  They would if he were a Republican,