Shift's Newsmaker Interview is with 30th Legislative District Senate candidate Linda Kochmar, the former state representative running to unseat failed first-term Democrat Senator Claire Wilson.  This contest is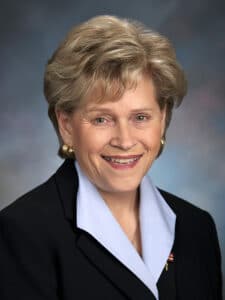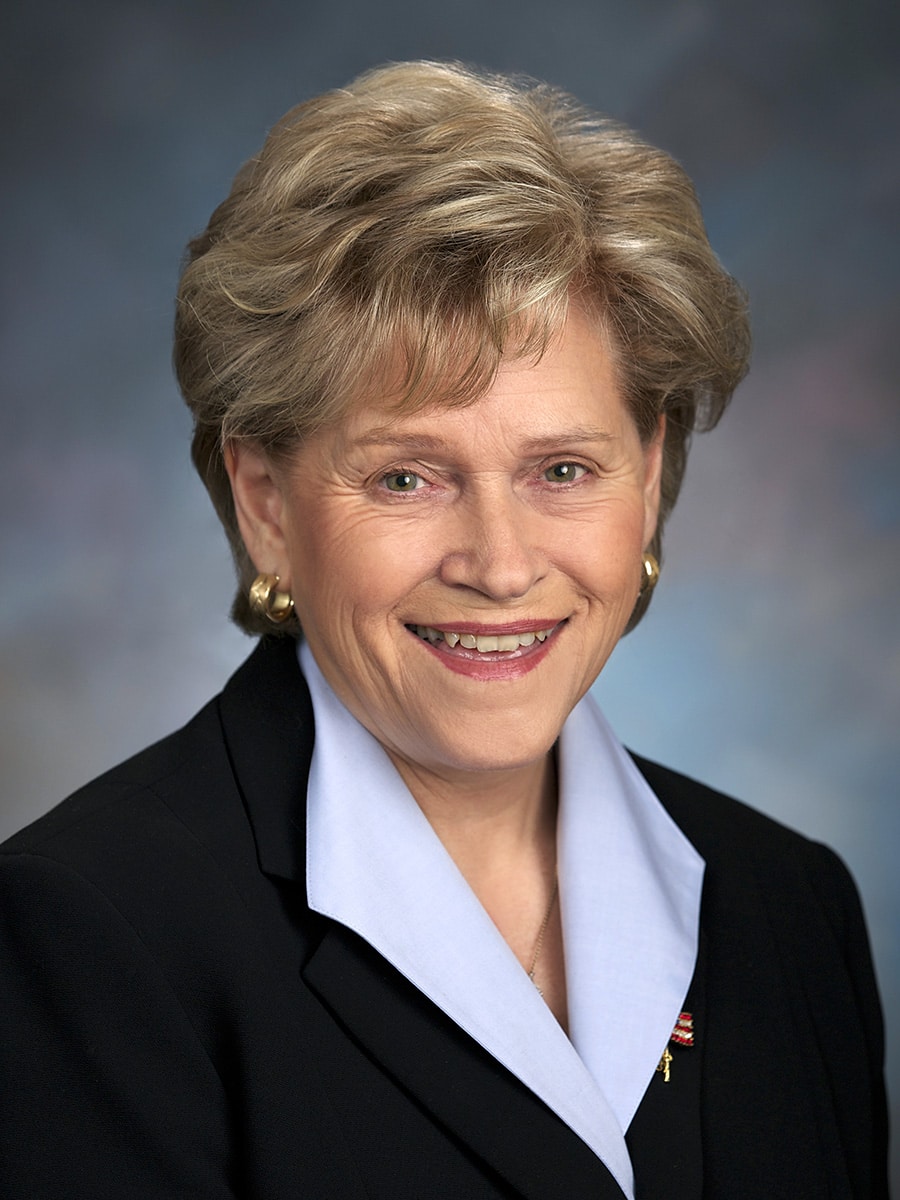 one of just a half-dozen races in swing suburban districts which will determine which party controls the Washington State Senate during the 2023 legislative session.  Kochmar is currently the Federal Way City Council President after having served two terms in the Washington State House of Representatives.
South King County has been severely impacted by the reckless 2021 "police reform" laws passed by the Democrats (and strongly supported by Senator Wilson).  Kochmar has made restoring crime fighting tools to police departments one of her campaign's central themes.  In her interview, Kochmar describes how Senator Wilson voted against allowing police to pursue suspected criminals even though it has been well-established that criminals know they can simply speed away from police officers under the rules the Democrats have put in place.  Besides crime issues, Kochmar also describes how the Democrats refused to provide tax relief to low- and middle-income households and how Senator Wilson's support for legalizing drugs is simply adding more homeless individuals to our streets.
One of the top issues for the state, and especially for South King County, has been the dramatic increase in crime over the past year or so. How has the Democrats' 2021 "police reform" bill impacted your community? And what further repairs need to be made to reverse the rise in crime?
Andy Hwang, the Federal Way Police Chief, wrote an op ed in our local paper that the anti-police laws which Democrats passed in 2021 led to the most restrictive policing in the country and adversely impacted public safety.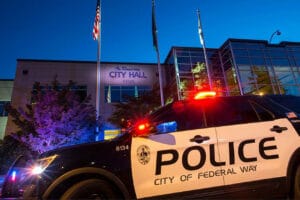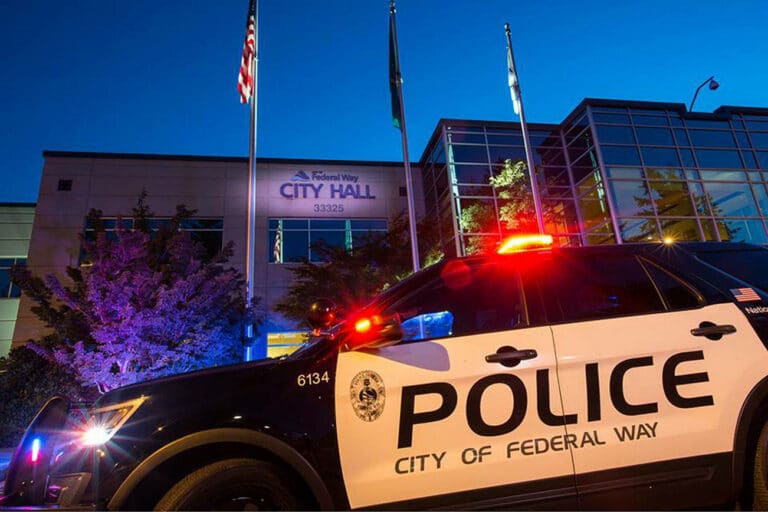 Our incumbent Senator here, Claire Wilson, voted for the worst of them.
The City of Federal Way comprises 80% of the 30th District.  The community as a whole has seen an increase in crime as a result of HB 1054, which did not allow for vehicle pursuit.  Vehicle theft for 2021 in the city was up 24% from 2020, however there has been a huge increase in 2022 with 100 car thefts in February alone.
HB 1310 did not allow for the use of force which then had criminals walking away from officers and in essence thumbing their noses at them.  The "fix it" bills this year helped, such as HB 1735 which now allows for the use of force when dealing with mental health issues or child protection, and HB 1719 which now allows for the use of non-lethal munitions, such as bean bags.
HB 1054, the police pursuit bill, absolutely needs to be modified.  This bill favors the criminals over the victims.  Reasonable suspicion needs to be restored so that our officers can do their jobs effectively.
SENATOR CLAIRE WILSON VOTED FOR HB 1054 AND AGAINST SB 5919 WHICH WOULD HAVE FIXED HB 1054 AND ALLOWED REASONABLE POLICE PURSUIT OF CRIMINALS AGAIN.  CLAIRE WILSON IS AIDING AND ABETTING A CRIME WAVE WHICH IS SWEEPING OUR COMMUNITY AND STATE.
You have stated that combatting homelessness will be a major theme of your campaign. What do you believe the state needs to do a better job of doing to reduce the number of people who are homeless?
I do not believe that the low barrier housing that King County is proposing for the Extended Stay Motel in Federal Way is the appropriate way to treat addicted and mentally ill individuals.  I think that the emphasis needs to be on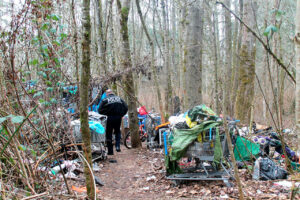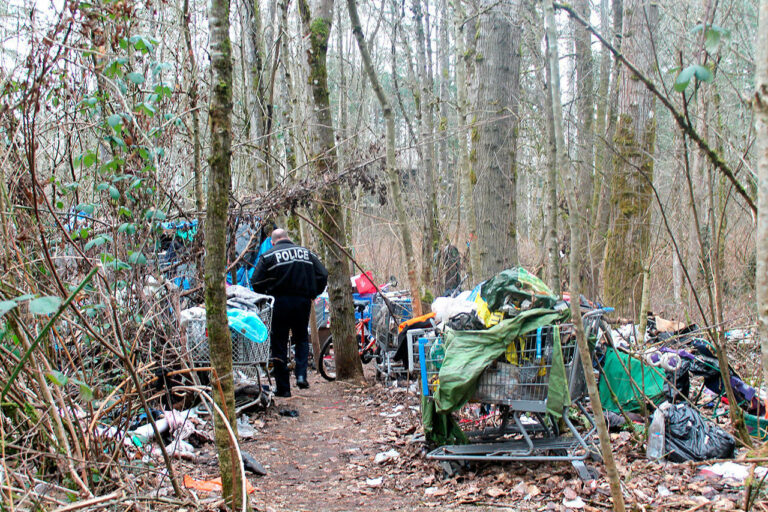 treatment programs.  The hospitals need to discharge patients to detox centers where they can get ongoing treatment and real help for their addictions.  I believe 90% of the homeless population in our community are addicted, the majority of whom will not get help until they are forced to either by the courts or by the individual finally choosing help.  Part of the problem with treatment involves the ability to use Medicare/Medicaid for treatment.  Most individuals do not have private health insurance.  I believe the state needs to emphasize treatment programs for the addicted and mentally ill.
Senator Claire Wilson voted for the final version of ESB 5476 which will eventually legalize hard drugs like heroin in our community.  THIS IS THE WRONG CHOICE!
Low- and middle- income families are struggling under the Democrats inflationary policies.  How best can the state help those who are facing financial difficulties.
The quickest way to provide relief is to eliminate part of the $0.49 gas tax, and certainly not approve the new proposed $0.68 additional tax.  I'm not sure if a tax holiday would be all that effective, however revising the tax and spend polices that are currently in place need to be curtailed.
An African American pastor recently said that for his people it is not the increased cost of food or drugs.  For the poor, the biggest thing for them is the cost of gas.  And Senator Wilson voted against the gas tax holiday.  The pastor said he is 100% for SB 5897 without reservation.
What are your thoughts on the supplemental budget that was passed by the 2022 legislators?
The 2022 Legislature had a $15B surplus.  This could have been returned to the voters in a variety of ways to people who are struggling.  As previously stated, Senator Wilson voted against SB 5897 which would have provided a gas tax holiday.
On your website you state that "combatting drug addiction with compassion and treatment" is one of your goals if you are elected.  Because Governor Inslee prevented 12-step recovery groups from meeting in-person for nearly 16 months due to his COVID restrictions, there are many people who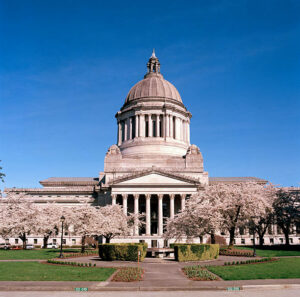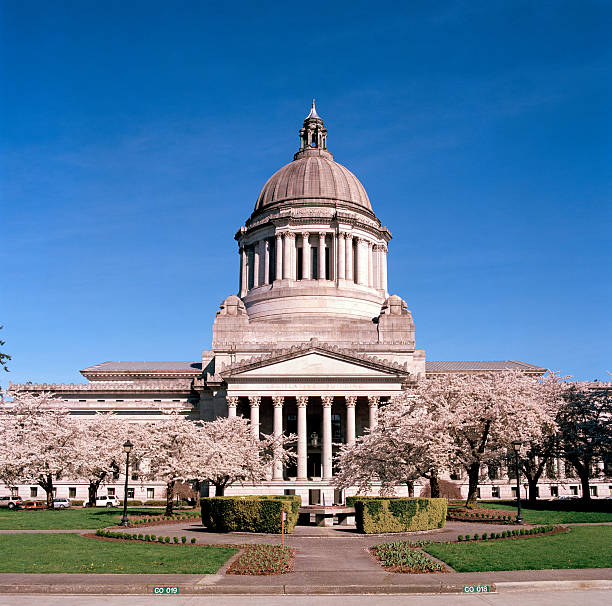 are finally now getting the help they need.  What do you believe needs to be done to help those who are suffering from addiction?
We need mentors who can deal with individuals when they ask for help.  My own granddaughter was a victim of the Covid restrictions when she couldn't get in to see a doctor and didn't understand why she was having severe headaches.  She died and that may have been as a result of taking a "small blue pill" that she obtained from a friend.  When people are suffering, they need people who understand the system to help them.
If you could change one state law, what would it be?
Definitely HB 1054, the police pursuit bill needs to be changed immediately.  Not only did Senator Claire Wilson vote in favor of HB 1054 last year, but then voted against fixing it this year.
For more information on Linda Kochmar's senate campaign, please visit her website.