Democrat lawmakers continue to bumble and stumble as they seek to protect a new expensive government entitlement program, that was created to benefit a wealthy special interest group (the Service Employees International Union) which provides major campaign funding for liberal candidates.
Democrat legislators pre-filed legislation (the 2022 legislative session begins next week) to delay collection on their poorly designed and extremely controversial Long-Term Care payroll tax until after the 2022 elections.  Former Democrat House Speaker Representative Frank Chopp (Seattle) and House Democrat Leader Pat Sullivan (Covington) sponsored HB 1732 to postpone tax collections on the inaccurately named "WA Cares" program until July 2023.
Originally tax collections were to start last Saturday, until Governor Inslee and Democrat legislators finally admitted last month that the plan was poorly written, unfair to millions of Washington workers, susceptible to multiple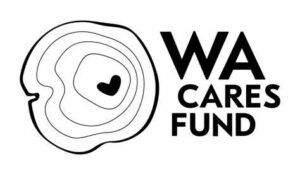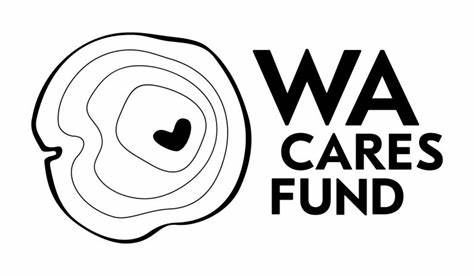 legitimate lawsuits, and (most importantly for Democrat politicians) is a major political liability for Democrats heading into the 2022 elections.
This last-minute delay (after hundreds of thousands of Washington workers bought, now unnecessary, private long-term care insurance plans) comes after three years of warnings from Republican lawmakers and policy analysts over how the program's payroll tax was unfairly (and illegally) applied, the faulty revenue and program cost projections, and unnecessary confusion and headaches for workers and employers.
Thus far the Democrats have not come up with a complete plan to fix the many troubles within the program.  Their only proposed correction has been HB 1733, sponsored by Representative Dave Paul (who is extremely vulnerable in 2022 after winning his 2020 re-election by just 262 votes).  Representative Paul's legislation caters to the large number of military personnel in his Whidbey Island-centered district (where Naval Air Station Whidbey Island is the major employer), by exempting spouses and domestic partners of those on active duty, those on temporary work visas, and Washington workers who reside in other states.
While this is good news for military families and those workers who reside in other states, it will cause more confusion and headaches for employers who have to develop different payroll accounting procedures for different workers.
We should note that Representative Paul's bill does nothing to help the hundreds of thousands of other Washington state workers who will pay into the plan and not be eligible to receive benefits.  This includes those who are currently within 10 years of retirement and those who could pay into the plan for 50 years and never receive benefits because they retired in other states.
Meanwhile Republican lawmakers are proposing responsible legislation to deal with the plan (written by current House Speaker Laurie Jinkins) that was developed to benefit the major Democrat campaign contributors at the Service Employees International Union (SEIU), which extract dues from home care workers who will eventually receive most of the funds in the WA Cares program.
Representative Joe Schmick (R – Colfax) and Representative Peter Abbarno (R – Centralia) have introduced HB 1594 which would totally repeal the entire WA Cares program which was passed by the Democrats in 2019.
The fate of the ill-conceived WA Cares program will be a major topic during the 2022 legislative session. It will be interesting to watch the actions of vulnerable Democrat legislators in swing districts who will have to make the choice between doing what is best for their constituents by repealing the program, or allowing the terribly crafted public policy to survive in order to obtain large campaign contributions from the SEIU's large war chest.