Nearly all political fundraising appeals exaggerate the importance of "deadline" to encourage donors to immediately contribute to a campaign, yet the latest email from Governor Jay Inslee's campaign takes this tactic to a ridiculous level.  The Inslee team fabricates not just one meaningless deadline, but two.
Then to make matters worse, the email never explains the reasons why someone should donate to Inslee's campaign, and this is because it only spends money on paying the expensive retainers of his high-priced consultants who write and blast out the fundraising emails.  It is a nice scam that even Loren Culp's notorious Las Vegas based consultant would admire.
Inslee's latest fundraising email provides two reason why people should give money to the governor's campaign. Using the end of November as an artificial deadline, the first reason they provide is, "It's the FIRST (deadline) since the midterm election."
The second reason is because it is, "the LAST end-of-month deadline before Washington state's legislative session fundraising freeze begins."
So, the only reasons the Inslee campaign provides for why someone should donate to it is because the campaign made up meaningless deadlines.
So, what is Inslee's campaign doing with all this money?.  From looking at the campaign's Public Disclosure Commission reports, its only major expenses are to give his campaign consultants (Newman Partners and AK Consulting LLC) each $8,100 every month.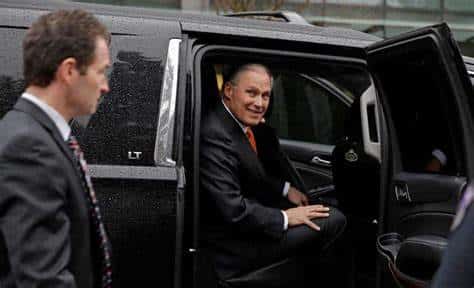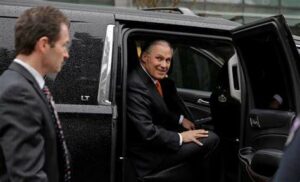 In looking through Inslee's PDC report, We also find that the campaign has stashed another $500,000 into a "surplus funds" slush-fund account.  This raises other questions. The biggest question is, why is the governor making the Washington taxpayers fund his various excess when his campaign is stashing away "surplus funds?"
If the governor wanted to show respect to Washington State taxpayers, he would give that "surplus" money to the state to offset the cost taxpayers paid to provide him with unnecessary security during his failed 2020 presidential campaign.
The only other sitting governor in the '20 Democrat primaries, Montana Governor Steve Bullock, paid back his state for extra security, but Governor Inslee refuses to do the same, even though his campaign has large amounts of cash sitting in "surplus accounts."
Inslee's campaign could also repay the taxpayers for his lavish overseas trips with his wife where he rents expensive villas and Mercedes Benz sedans so he can hobnob at exclusive receptions with wealthy environmentalists and woke corporate executives who are profiting from his inefficient and expensive "green" policies.
These are not far-fetched demands to make of a public official.  Many other politicians have felt compelled to reimburse the state for various personal expenses, mostly to show respect to taxpayers.  Yet Governor Inslee, who is already the sixth highest paid governor in the country with an annual salary of $190,632 and who collects a lucrative federal pension from his 14 years in Congress, has not shown any signs that he sees taxpayers (and donors) as nothing more than ATM machines dispensing cash for himself and his political cronies..