Governor Jay Inlsee and Democrat lawmakers repeatedly asserted that their Cap and Trade (i.e. "carbon tax") legislation would only cost consumers "pennies" when they passed the legislation (with Republicans voting unanimously against it) during the "remote" 2021 legislative session.  Democrats often repeated these claims during the 2022 campaign despite much evidence that the policy would add nearly a half dollar to the price of a gallon of gas.
Now that the poorly developed program has been in place for six months, it has caused the cost of a gallon of gas to rise 45 cents a gallon and Washington has the highest gas prices in the country (as of July 7th, AAA lists the average gas price in Washington at $4.97 per gallon, while the national average is at $3.54). Democrats continue to mislead about what has caused the price increase, but their arguments are very easily dismissed.
To bring much-needed relief to lower and middle income workers who are hurt the hardest by the Democrats' policy, Senator Chris Gildon (R – Puyallup) announced he has circulated a letter he has written to the Inslee Administration asking it to make numerous administrative changes that would reduce consumer cost.  We spoke to the new GOP Senate Deputy Leader about his letter and what he seeks to accomplish.
Earlier this week you drafted a letter to the Department of Ecology asking for some administrative changes to the state's "cap and trade" program which will reduce the significant impact it has had on the price of gas. What changes would you like to see made and do you have an estimate as to how much these changes will reduce the price in Washington State?
Anyone who hit the road during the busy Independence Day holiday weekend knows that gas prices in Washington are painfully high. The public is also becoming more and more aware that these high prices are due to the carbon tax created by the Democrats' cap-and-trade program. This is not a side effect of the program, high prices at the pump were an essential component of the program by design.
Part of the idea behind cap-and-trade was to force gas prices high enough that people would think twice about driving, or perhaps buy an electric car. But I don't think many legislators would have voted for it if they knew it was going to be this bad.
We don't have to accept this. We owe it to our constituents to demand action now, which is why I, along with our policy experts, took a very careful look at this program to determine what can be done now to alleviate the burden on families, farmers and commuters.
While the Legislature is not in session, there is still a lot that can be done – right now – to reduce the pain at the pump, and without forcing the Legislature back into session. As I pointed out in my letter to the Department of Ecology, the Legislature provided Ecology with several administrative levers the agency can move to help mitigate high fuel prices caused by cap-and-trade.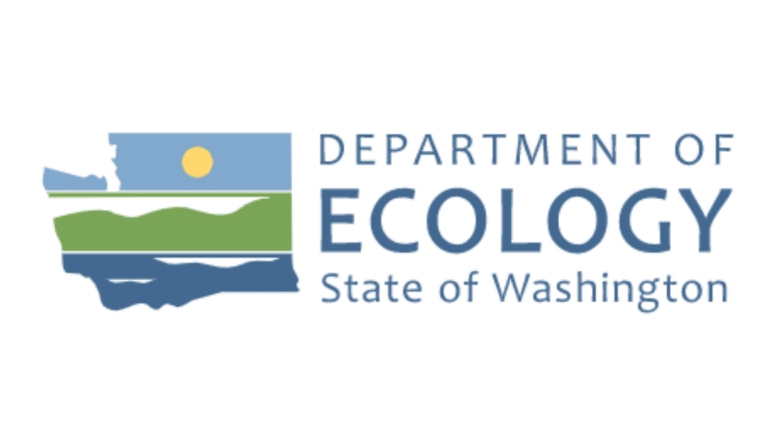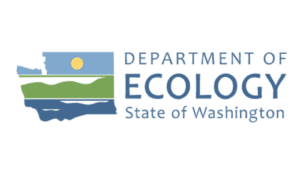 For example, one of the first steps Ecology could take is increasing the number of carbon allowances. The original estimate for each credit was approximately $20. The first auction resulted in an actual price per carbon credit of $48.50. During the second auction, that price jumped again to $56.01. That's a price that is passed along to consumers. If Ecology increases the number of credits available to better meet the demand, that could help bring the price down to a more reasonable level.
Here's another step: Ecology could extend the deadlines for carbon reduction compliance. That would give everyone more time to purchase credits, lowering the demand, and reducing the price that families see when they go to fill up the minivan and take that family road trip.
And thirdly, Ecology could follow the will of the Legislature and create a process to implement the fuel exemptions for agriculture and our fishing fleets that were promised in the legislation when the bill was passed but were never implemented.
Increasing the supply of no-cost allowances for businesses that compete out of state and internationally would also be helpful. That move would allow Washington products to remain competitive.
These are just a few of the common-sense ideas I put forward for Ecology to consider.
As the Democrats were passing the Cap and Trade bill, and during the 2022 elections, they kept promising residents that it would only "add pennies" to the cost of a gallon of gas.  Republicans have consistently said it would add at least 45 cents a gallon during the first year.  Now that we know that the Republicans were correct, are there any Democrat members willing to sign onto the letter or are they unconcerned with how this dramatic price increase is impacting lower and fixed income households?
Well, as of this moment, we have one Democrat – Sen. Steve Conway from Tacoma — who has agreed to sign on. A couple of others have responded with questions and comments. But the bottom line is that not nearly enough have stepped up to fix the problem that they created.
Along with each and every one of my Republican colleagues, I voted against cap-and-trade legislation in 2021, because it was clear at the time that "pennies-on-the-gallon" cost estimates were wrong (if we want to be generous about it), and quite frankly, a falsehood. Governor Inslee and his allies in the legislative majority unilaterally pushed this program through as part of their climate agenda, but it is Washington families who are paying the price.
My Democratic colleagues have a responsibility now to step up to the plate and help fix this problem by putting pressure on Ecology to act. Instead, they are doubling down, putting out inflammatory press releases blaming oil companies and saying that "polluters must pay." But again, the people who are paying the price are the single mothers trying to take their kids to daycare, the farm workers we rely on for food, and the truck drivers who deliver every product we use to market.
To be honest, I am stunned by the callous nature of their response, and the indifference they are showing to the pain being felt by everyday Washingtonians.
Governor Inslee likes to blame "oil companies' greed" for the price increase.  Yet this argument falls apart since apparently this supposed "oil companies' greed" is confined to just our state and has not increased gas prices in the other 49 states.  Isn't it really "liberal state government greed" that is responsible for the increase in price of gas in Washington?
That is exactly right. Let's be clear, when Washington took over the number one slot for the highest gas prices in the country, California newspapers celebrated their move to "number 2." It's no coincidence that they are the only other state with this cap-and-trade scheme in place. And yet, the Washington state Democrat majority has managed to somehow 'out-California' California.
Gas prices are up 87 cents a gallon since legislative Democrats' carbon taxes were fully enacted this year. The program is raising hundreds of millions of dollars for government (even more than expected). The latest price of roughly $56 per "allowance" is much steeper than the $30 or so charged by California.
That cap-and-trade allowance price adds about 45 cents to the cost of a gallon of gas. That increased cost is reflected precisely in Washington gas prices, which are about 45 cents higher than Western states without cap-and-trade programs.
These supposedly greedy oil companies are not gouging in other states. Most of the country is actually seeing prices drop. They are not price gouging here either. Oil companies are simply passing the cost of this expensive carbon tax on to the consumer, which was 100% predictable. Democrats were warned. They either didn't listen or didn't care.
The state did this. And now it's up to the Legislature to insist on a fix.
The Cap and Trade program has caused severe disruption to our state's farmers since the Inslee Administration failed to follow the law and exempt them from the higher gas prices. What is being done to make the governor follow state law?
Again, this is an easy fix for Ecology to make, with the authority the Legislature has already given it. It is my hope that the agency will do the right thing and correct this. But if it chooses not to do so, lawmakers (or voters at the ballot box) will have no choice but to force the issue. That could come in many forms – a special session, early action next year or perhaps even a ballot measure.
For more information on Senator Gildon and his efforts to reduce fuel costs, please visit his official website.