Shift's Newsmaker Interview is with Senate Republican Leader John Braun (Centralia) as we wrap up our coverage of the 2022 legislative session.  In our extensive interview with the third-term senator, he provides his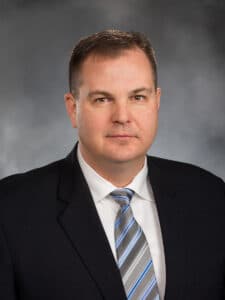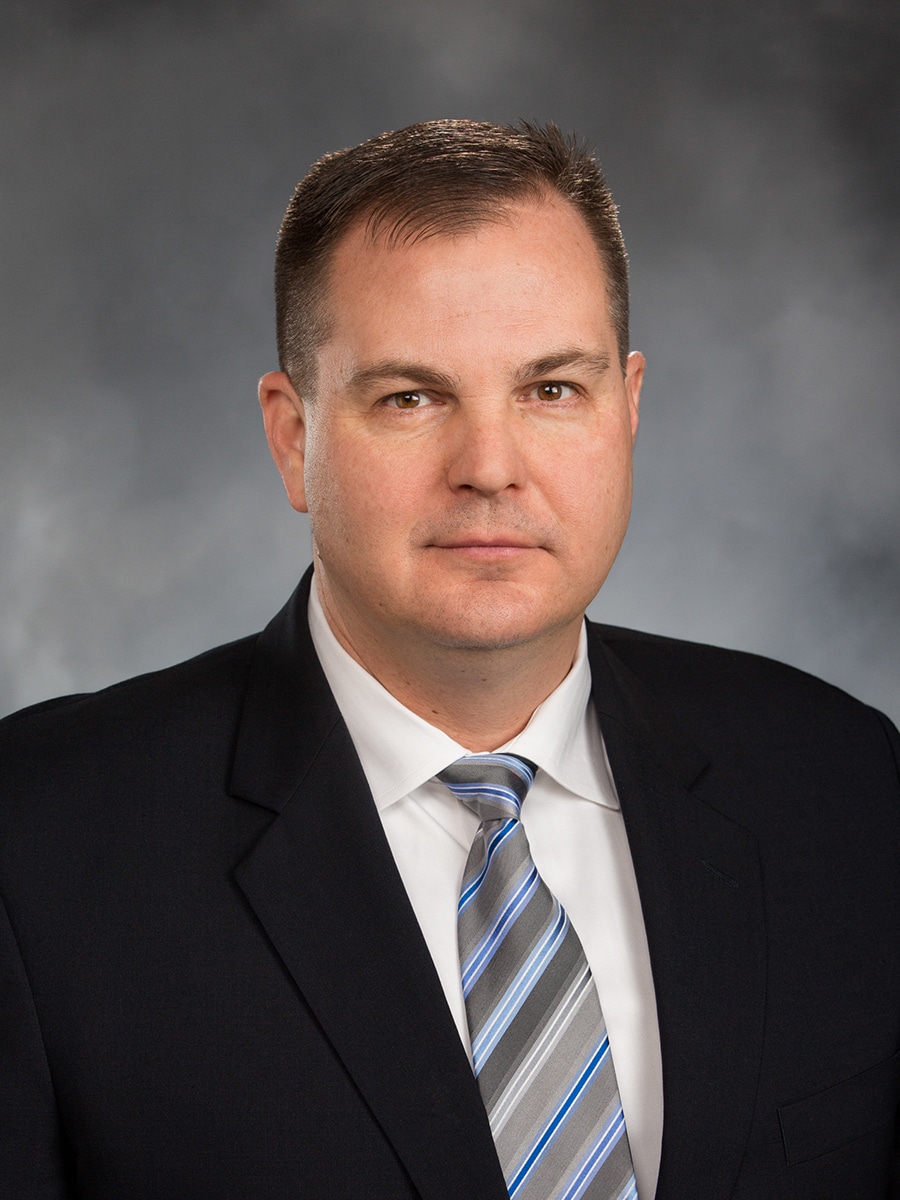 insights into one of the most divisive and irresponsible legislative sessions in state history.  The majority Democrats repeatedly failed to fix their previous legislative mistakes, and then compounded their errors by ignoring the concerns of financially struggling households by greedily refusing to provide tax relief to Washington residents, despite a record-breaking state revenue surplus of $15 billion.  The senator shares his thoughts on the Democrats' refusal to repair their disastrous 2021 "police reform" package or their poorly developed Long-Term Care payroll tax (which Senator Braun believes should be totally repealed).  The Senate Republican Leader states that the Democrats unwillingness to reform the governor's emergency powers confirms "they can't be trusted to stand up to the governor." Senator Braun also shares his thoughts on Governor Jay Inslee's repeated attacks on the state's agriculture community (with help from urban environmental groups) and the Democrats' divisive partisan desire to destroy the work of the bi-partisan Redistricting Commission which led to the recent resignation of its chair.
Now that you have had a few days to reflect on the 2022 legislative session, what are your overall impressions of what took place?
If there was ever a session that showed the contrasts between Senate Republicans and our majority colleagues, this was it. The misplaced priorities and missed opportunities reached a level no one could have predicted 60 days earlier.
Our priorities were public safety, affordability and trust – things that matter to all the people of Washington, regardless of where they live and who they are. The majority Democrats talked instead about things like "climate resiliency" and "active transportation."
They struggled to do even the bare minimum to fix their anti-police legislation from last year. It's only because of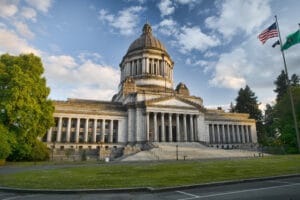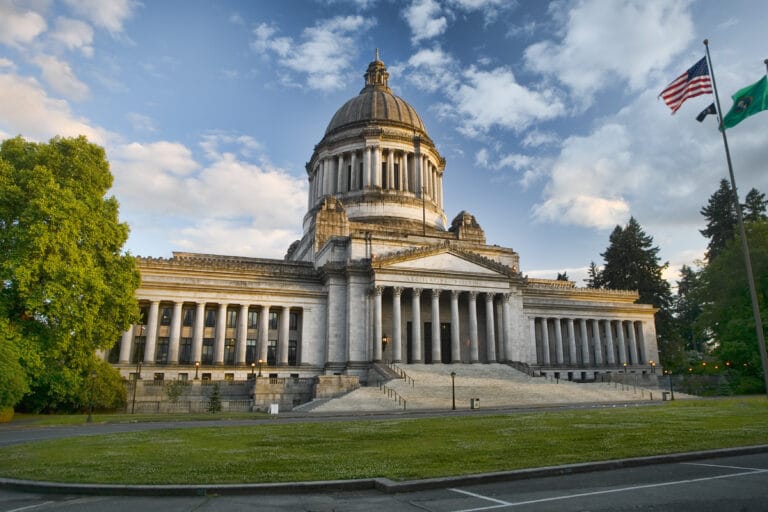 Republicans that law-enforcement agencies are getting any crime-fighting tools back. Rather than provide tax relief to the average Washington family, Democrats made the cost of living higher. That will happen most directly through the fees in their new transportation package. They showed no backbone about bringing the state of emergency to an end, and continued to defer to the governor.
I'm proud of how Republicans challenged the majority's agenda with what we still view as better ideas, like immediate gas-tax relief and a plan to help our communities afford more public-safety resources. Sometimes we were successful. In the end, however, there can be no question about where the interests of our Democratic colleagues lie.
The Democrat majorities decided against providing tax relief to struggling Washington State families with the $15 billion in state revenue surplus. Instead they chose to use the money to expand the size and permanent cost of government. What are your thoughts on the supplemental budget passed during the 2022 session?
This is where the misguided priorities and missed opportunities were most obvious. Republicans proposed permanent property-tax relief, permanent tax relief for the manufacturing sector, and a plan to make targeted investments in education while reducing local school-level rates. Any of those could have been supported with just a portion of the surplus, but none received serious consideration. A bipartisan tax exemption on diapers was included in the Senate budget, then dropped from the compromise budget. In the end, the Democrats didn't even include the one-year Discover Pass waiver and one year of free fairs they dangled as "relief" with about a week left in the session.
The new state-run college-loan program is a perfect example of how the Democrats got it wrong. Our state already offers nation-leading financial support to students who want to attend college, but this program was the pet of the House Democratic majority leader, who is not running again. The $135 million it will cost taxpayers for this part of his legacy could have gone to any number of better purposes – like special education, which has been consistently neglected by the other side. There was one good thing about this bill: As the session clock was about to expire, Democrats opted to pass his bill, which didn't leave enough time to pass their controversial growth-management/climate bill. It was allowed to die.
Our proposal to repurpose a portion of the supplemental budget toward transportation represented a profound change in policy direction – no need for more debt financing, and a move away from the decades-long reliance on the gas tax. The Democrats followed our lead on that, but not so far that we could support their "Move Ahead" package. Republicans support transportation investments, and we like some of the larger projects on their list, but their package also has billions in new fees that we would have avoided. Maybe the next Legislature will be inclined to reopen the package and make it better.
At the start of the session the Democrats passed measures to delay the implementation of their poorly developed Long-Term Care payroll tax (WACares) until after this November's election. What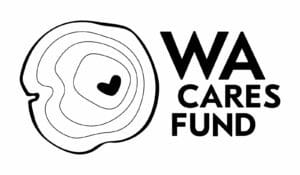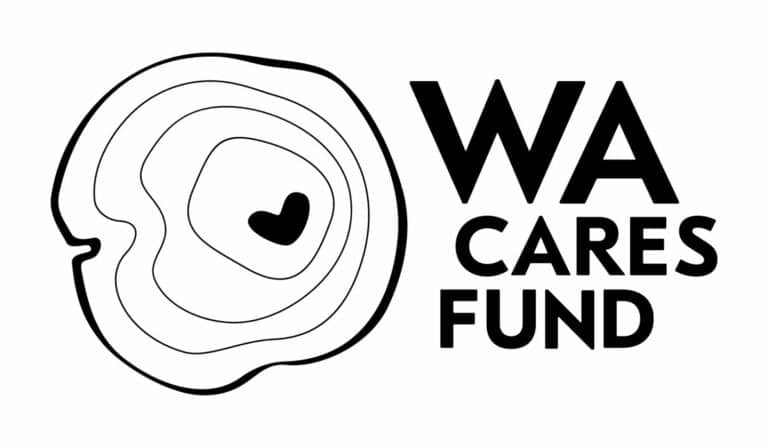 do you see as the future of this latest entitlement program?
I introduced legislation to repeal WACares in its entirety. That should be its future. Government should not be forcing people to buy long-term coverage. The next Legislature should admit this program was poorly conceived and executed, and let it go.
Although Democrats took the unpopular payroll tax off the table as quickly as possible, they should still be held accountable for it and the other taxes they've enabled, which could or will show up in 2023. One is a likely 0.2% tax increase on workers' pay, to address solvency issues with the Paid Family and Medical Leave program launched in 2020. This would be on top of the 0.2% increase already imposed for 2022. There's the new law that will allow an increase in local property taxes to pay for "ghost students" in our K-12 schools. The Democrats' new, partisan transportation package authorizes a councilmatic, sales-tax increase in many Washington communities. The climate bills passed in 2021 are expected to cause a big hike in fuel prices on top of the increases we have already seen, causing a fellow Republican to call that legislation a "gas tax without roads."
Each of these is a regressive tax, all from legislators who claim Washington's tax system is too regressive already.
Last week the Chair of the Washington State Redistricting Commission resigned due to the new Democrat Secretary of State Steve Hobbs, Senate Democrat Leader Andy Billig, and Democrat House Speaker Laurie Jinkins refusing to defend the state's redistricting process in a lawsuit brought forward by a liberal special interest group. What do you think of the Democrats' refusal to defend the state's process?
Senator Billig had publicly hoped the Supreme Court would redraw the map of the 15th Legislative District. When that didn't happen, he responded: "Even if we are not in full agreement, we respect the Court's authority and will move forward accordingly." It's a shame that the top Democratic leaders and the two commissioners they appointed have now turned on the process. No wonder the former commission chair felt it necessary to step down.
We all saw the issues at the end of this latest redistricting process. Still, that's no reason to tear down a system the voters created, which was described by Senator Billig as "one of the most balanced redistricting processes in the country." Did you know the Senate unanimously approved legislation to address some of the issues from November, but the House killed SB 5560 after sitting on it for more than a month?
While I consider Secretary of State Steve Hobbs a friend from when he was in the Senate, I strongly disagree with his "neutral" position on the initial lawsuit filed in U.S. District Court against the redistricting map. Now that that a second lawsuit has been filed, naming only Secretary Hobbs, what will he do? I believe the attorney general's office should be defending the Redistricting Commission against the current lawsuits and any other legal challenge. The outcomes were fair, even though there were hiccups.
The Democrats failed to keep their promise to fix the many flaws within their disastrous 2021 anti-police reform bill. Specifically, Democrats failed to repair the laws regarding police pursuit which criminals have used to avoid being detained. What repairs do you believe still need to be done to the Democrats' "police reform" package?
One of the mistakes Democrats made in 2021 was addressed in a minimal way, with the passage of House Bill 2037. This will provide clarity about officers' use of force, and it's going to the governor only because Republicans provided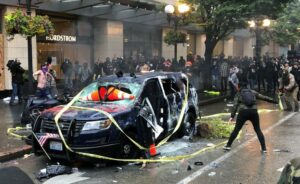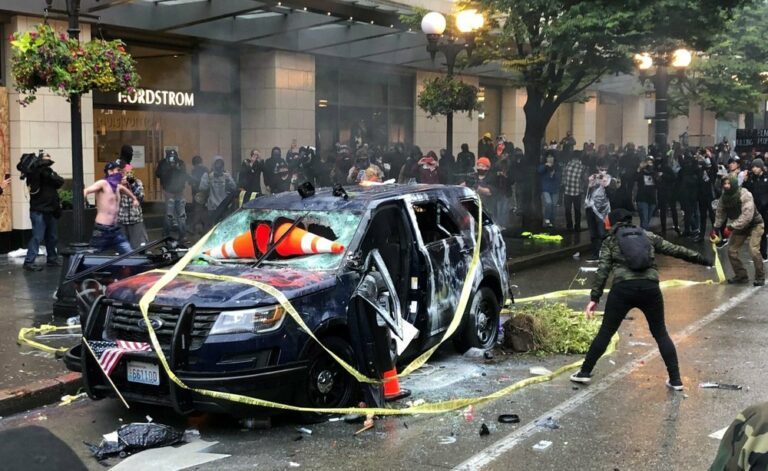 the votes needed to pass it in the Senate. Only 11 of the 28 Senate-majority members supported the bill.
What happened to the pursuit bill shows just how soft the Democrats are when it comes to public safety. Senate Bill 5919 passed in the Senate with our 21 votes and support from 10 Democrats. That was with a month left in the session. With less than a week to go, the House majority stripped out the better language we'd put in, and sent it back with an overwhelmingly bipartisan vote. We would have supported the weaker version. Instead, the hard-left Democrats in the Senate blocked every attempt to take a vote, and let the bill die with hours left to go in the session. How does enabling criminals to avoid capture make the public safer?
The pursuit law isn't the only thing still needing fixed. Washington ranks dead last in the number of law-enforcement officers per capita, so Republicans filed legislation to help communities hire more officers. Sure enough, the majority kept SB 5841 bottled up. Look for these to be on our agenda in 2023.
Is it going to take a Republican majority in both legislative chambers for the legislature to finally pass real emergency powers reform and end Governor Inslee's 725+ days of undemocratic abuse of authority?
By killing their own do-nothing bill late in the session, and trying to pin that on Republicans, the Democrat leaders confirmed they can't be trusted to stand up to the governor on the emergency-powers issue. We'll never know what would have happened if any of the reforms introduced by Republicans had reached the floor of either chamber. All had bipartisan sponsorship, and we might have found enough rank-and-file Democrats to vote with us. The majority's leaders didn't risk that.
Republican leadership of one chamber was enough to produce big results like the Connecting Washington transportation package in 2015 and the K-12 funding overhaul in 2017. That said, having a majority in both chambers would offer a straighter path to reforming the emergency-powers law.
The question is whether the governor would dare to veto an emergency-powers bill that would force him to be more accountable. As we've all seen during his perpetual state of emergency, he doesn't have much stomach for having his authority questioned.
Finally, Governor Inslee appears to be unaware that his relationship with the state's agriculture community is very strained. He made it worse with his secretly developed "buffer zone" proposal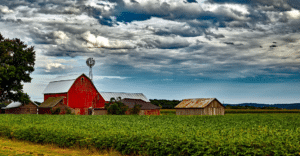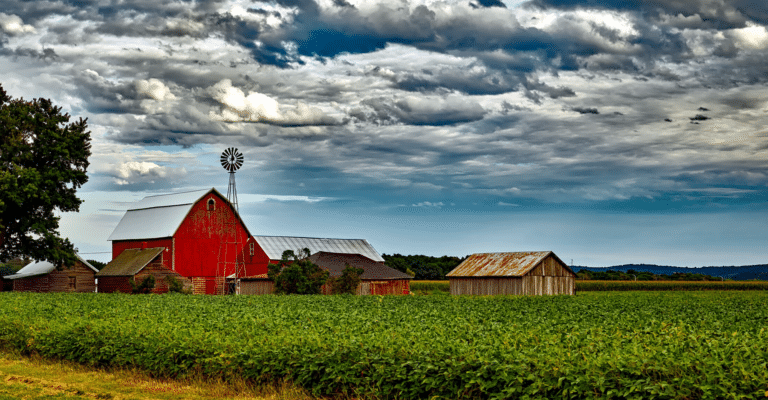 (HB 1838) which would have shut down many Washington State family farms. What can our state farmers do to end the repeated attacks on their industry by Governor Inslee and urban liberal Democrats?
Maybe he's unaware. Then again, he and the urban liberal Democrats may not care much about having a constructive relationship with the agricultural community. Their actions suggest they would rather cater to the communities that wanted HB 1838, for obvious reasons. It doesn't help that our state's farming operations tend to be in areas not represented by Democrats. The majority has less incentive to listen, and be inclusive of agriculture's views.
Clearly things would be better if the Legislature had more members who appreciate the ag community and fewer who take a colonial attitude toward rural Washington. In the meantime, here are a couple of thoughts. Assuming the COVID restrictions don't come back in 2023, legislators can't avoid directly facing the people who will be affected by policy proposals, the way they could these past two sessions. We know farmers and growers reach out to Olympia through Dairy Day and Beef Day and Potato Day and other days "on the hill," but maybe it would help to turn up the volume. I'm thinking of the hairstylist "uprising" that took place at the Capitol during the 2019 session. It showed how a vocal, well-organized group of business operators and industry workers could quickly kill a bad bill.
Also, how about calling the Democrats out when their attacks on agriculture are hypocritical? For years, Republicans have defended against threats to the lower Snake River dams by pointing out all the benefits the dams offer. This session, Senator Keith Wagoner (R-Sedro-Woolley) and others began asking, very publicly, why Democrats persist in criticizing the Snake River dams but don't seem bothered by the lack of fish passages at the Seattle City Light dams on the Skagit River. That's the largest river feeding Puget Sound, and it happens to flow through the district served by HB 1838's prime sponsor. The implications for salmon and orca are clear. If agriculture can come at familiar issues from new angles and form alliances with communities that the Democrats won't ignore, there is reason for optimism.
To learn more about Senator John Braun or to contact his office, please visit his official webpage