Last year, Seattle decided to place its own version of King County Metro's Prop 1 (which King County voters rejected back in April 2014) on the 2014 November ballot. Seattle voters approved Prop 1, voting to increase sales tax by 0.1 percent and implement an additional $60 car-tab fee for six years in order to "save" bus routes within the city. Of course, as the public later found out, these bus routes never needed saving in the first place.
Well, the Seattle Department of Transportation (SDOT) is now thanking Seattle voters for passing the useless Prop 1. And, it's using rather pricey means to do it. Take a look at this screen shot of the ad space SDOT purchased on the Seattle Times' online homepage.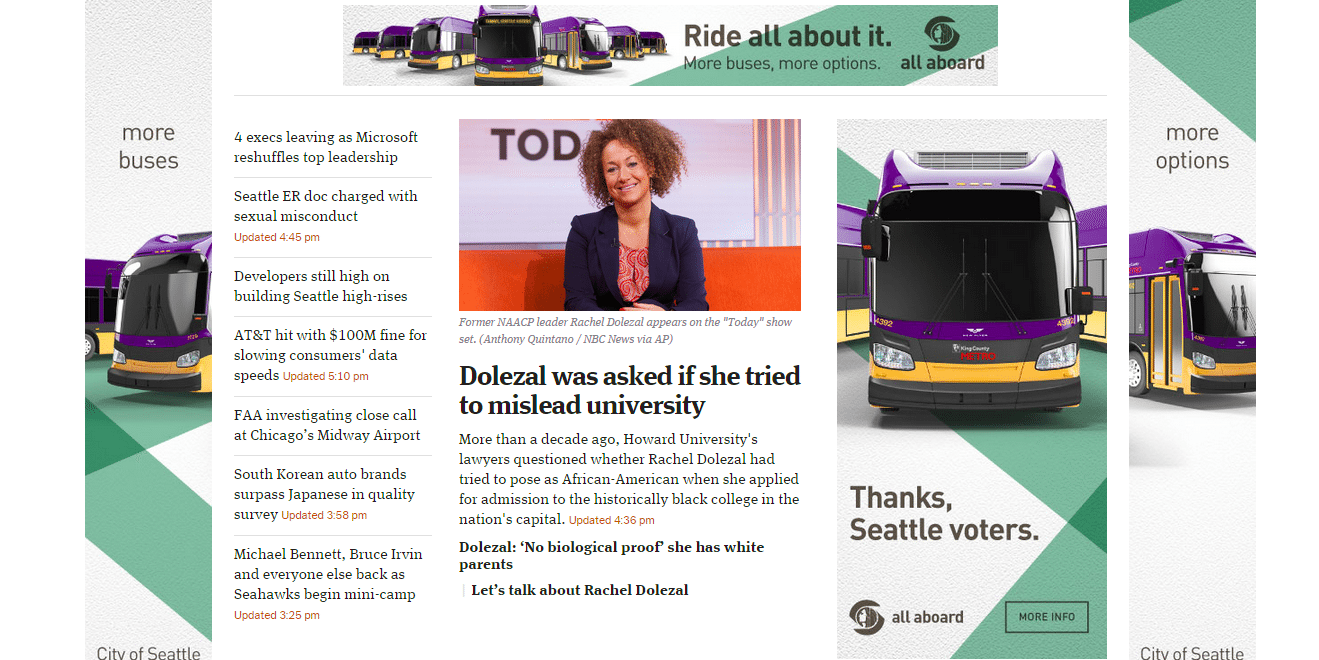 Purchasing a full-page ad on the Seattle Times' homepage is not cheap. In fact, last year, prior to the launch of the new website, the cost of a full-page ad was a whopping $6,000 to $7,000 per day. Presumably, the cost has since increased.
Clicking on the ad brings you to a seattle.gov website with a URL ending in "Prop1_Phase1." It appears as though spending hard-earned tax dollars to buy expensive ad space in order to "thank" Seattle voters is part of SDOT's "Phase 1" of implementing Prop 1
It's this type of ridiculous waste that caused King County voters to reject Metro's countywide money grab last year.