Two seemingly unrelated stories from last weekend portray perfectly how unchallenged one-party rule, fueled by liberal greed, harms Washington State.
1 – Partisan Ruling by Washington State Supreme Court
Last week, seven Washington State Supreme Court justices, protected by the knowledge that their future campaigns will be sufficiently funded by state employee union bosses, decided to ignore 100 years of legal precedent, and the definition of "income tax" used by literally every other taxing authority in the world, to declare that the Democrats' state tax on capital gains is bizarrely not an income tax.
This clearly partisan ruling by the judges opens the door for the Democrats to start taxing other forms of income as they seek to fund their insatiable expansion of state government.  Evidently the unprecedented doubling the cost of state government during the decade of Governor Jay Inslee's time in office has only fed the greed of public employee labor bosses who financially benefit (through collecting more union dues) every time that headcount increases in the state bureaucracy.
Democrats have falsely claimed that they have imposed this state income tax in the name of "tax equity."  Yet when the Democrats have had the chance during the past two legislative sessions to help lower-income workers struggling financially due to the governor's expensive energy policies, they failed to support any of the Republican efforts to either reduce or suspend the state's high gas tax. Democrats also refused to support other measures which would help the poor, like reducing the sales tax or even eliminating the tax on diapers. It's clear that despite their rhetoric, Democrats have no intention of ever lowering anyone's taxes, whether they are rich or they are poor.
Moreover, the Democrats have already proposed legislation to eliminate the $250,000 minimum starting point for their new state income tax on capital gains.  Thus proving the belief that the state income tax on capital gains is not just to tax the wealthy, but for Democrats to eventually use to raise taxes on everyone.
2 – Washington residents are fleeing
The Seattle Times posted a story last Saturday stating Seattle is at the top of the list of American urban regions where the highest percentage of residents are seeking to leave.  This is an incredibly quick reversal of the city's livability, considering that up until the new millennium, Seattle routinely won national and global recognition as one of the most desirable places to live.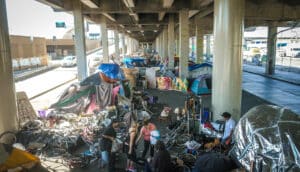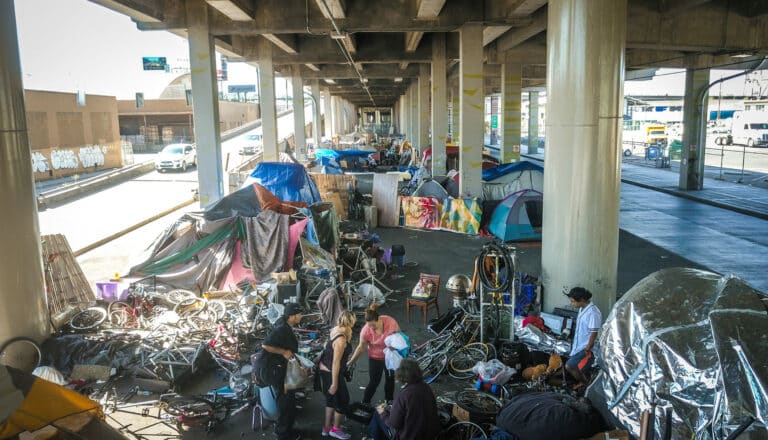 But after more than a generation of sole Democrat control of the city, county, and state governments, the Emerald City has lost its appeal.  The former "yellow brick road" is now littered with homeless encampments filled with people dying in record numbers, used drug needles, empty store fronts, and stolen vehicles, while people throughout the region, especially in poorer and minority neighborhoods, grow increasingly fearful for their safety.
For every problem created by liberal policies, there is a group of liberal politicians with a new tax aimed at "solving" the problem.  Yet, these liberal programs (always accompanied by an expansion of government bureaucracy) rarely, if ever, solve the problem. In fact, they often make things worse… much worse.  Homeless policies have only created more homeless people.  Drug addiction policies have resulted in more drug addicts and fatal drug overdoses.   Affordable housing policies have made housing more expensive.  Public safety "equity" policies have made minority communities less safe.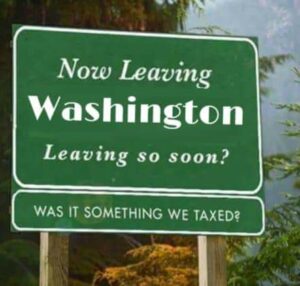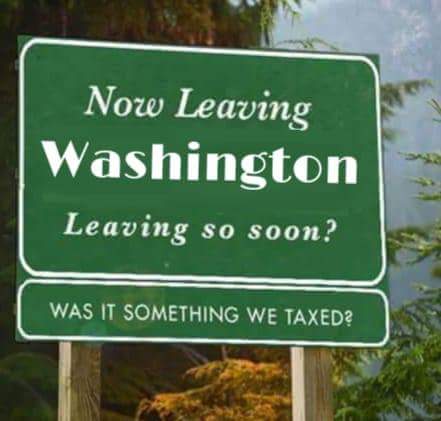 These repetitive failures are causing residents to pay higher and higher taxes while at the same time liberal-controlled governments are creating more problems and making it less desirable to live in the region.
Yet, Democrats stay in power for they are never held accountable by their friends in the media for their flagrant lies, hypocrisies, and failed policies.  Then, when election season comes around, the union bosses spend literally millions of dollars flooding our websites, airwaves, and mailboxes with attack ads targeting candidates who support policies that would actually help the general public.
Many residents of Washington are frustrated by failed liberal policies (which are more designed to benefit the liberal establishment than they are to solve the problem), greedy government employee unions buying elections, and a complacent media which consistently fails to challenge, or even question, the liberal politicians who are selfishly harming our state.
Chances are that everyone reading this article has a friend who has already left the state.  Most of these people are hardworking and innovative individuals who don't want to live under the control of a greedy state government.  Like Fisher Investments, most are leaving for "Red States" such as Idaho, Texas, or Florida, where the state government is still controlled by the citizens.
In his famous 1863 Gettysburg Address, President Abraham Lincoln said, "Government of the people, by the people, for the people, shall not perish from the Earth."  Yet what we are currently seeing in Washington State is that "Government of the people. by the government, for the government, shall make productive people perish from the state."