It's a scary time for taxpayers and a busy time for Democrats – as Wednesday is the deadline for putting bills on the floor and voting them over to the other body…
The bills that live
The (Everett) Herald's Jerry Cornfield provides a great overview on what kind of policy bills (mostly disasters waiting to happen) are still alive in the legislature, just so you don't have to stay up after midnight like they did in the state house over the weekend. Here's the dirty details to watch – "As of Monday morning the House floor calendar had 90 bills… A whole bunch more are sitting in the House Rules Committee, their authors lobbying furiously to get them out and onto the floor. Among them is the highly controversial rewrite of rules for police chases… In the Senate, the regular calendar had 95 bills as of Monday morning." That's right 90+ bills all tee'd up in both Chambers, and they still can't decide if cops should be able to chase after people as they steal your car. (Everett Herald)
It took a lot of ink, but homelessness has been covered now…
Over the weekend, the Seattle Times killed many trees asking the simple question of whether Seattle unfairly pays for more homelessness than it generates or deserves. Yet, after all the navel gazing, the Times reporters failed to ask two fairly simple (and instructive) questions: one, does Seattle's top-in-the-nation benefits approach attract homeless individuals; and two, does Seattle's lack of any enforcement on drug possession (and use) contribute to its attractiveness to those who prefer living on the street? Maybe they'll get to those kind of questions in part two of this series, since homelessness is a crisis and all. (Seattle Times)
Which town should be more afraid of being re-connected – Covid-wary Canadians or anarchy-infested Oregonians?
Among the many casualties of Covid shutdowns (and general panic by excuse-needing federal government officials) was rail service along the Pacific coast, from Los Angeles to Vancouver, B.C. Segments have been slowly re-established over the last year, as Amtrak has grappled with staffing shortages and often lack of support for its services outside the Northeast, and the news came over the weekend that Amtrak will resume its Portland-to-Vancouver Cascades route today, making the "first restoration of direct service on that route since the pandemic halted cross-border travel. It also raises the number of daily round trips between Seattle and Canada to four, fully restoring service." (Axios-Seattle)
Of course they haven't met their emissions goals – no government ever does! They are just for re-election campaign brochures and more fundraising! Like Inslee does it.
Evidently the local officials in Edmonds have been operating under the assumption that attention-seeking votes by previous city council members were supposed to be taken seriously. How crazy is that. Now they have to admit that no, the city is not going to meet its Jay Inslee-inspired carbon emission goals.  In fact, the city is generating even more carbon than before its politicians took offense at economic progress and the like. "We cannot rely on the work that we have done in the past. It has not made a measurable difference in our data," said a city staffer." So that means, more goals – carbon neutrality by 2050! We promise! Edmonds has 'not kept pace' with climate goals, but aims to correct course | HeraldNet.com
Democrats (split) on drugs
Leave it to drugs to be the issue that threatens unity among state legislative Democrats this session. As the folks over at The Observer (subscription required) observed, Senate Bill 5536 was a weak attempt to re-establish a few rules on drug possession in our state, and it squeaked through the State Senate without a majority of Democrat votes, writing plainly that "It's highly unusual for a bill to pass the Senate without 25 votes from the majority party. Senate Bill 5536 from Sen. June Robinson, D-Everett, passed 28-21 late Friday with 14 votes from each party and 15 majority Democrats voting no." Now we'll see what mischief awaits in the Democrat-controlled House. (The Observer)
Someone forgot to tell Rep. Rude that, like Voldemort, it's an issue the must not be named
It was refreshing to see an op-ed from a state legislator call out one of the major issues of the day – though one which is banished from the lips of state Democrats, and therefore from the local media as well.
That issue is "learning loss", which Walla Walla Representative Skyler Rude was seeking to address this session, with no assist from the Left, as he wrote in an op-ed: "The Legislature must address the learning loss caused by the pandemic-driven school closures. One of my priorities is ensuring school districts have the resources to hire staff to provide remedial support, including tutoring services." Maybe next year, when re-election campaigns are back in swing. (Walla Walla Union Bulletin)
Liberals - when you've lost Pulitzer Prize winning (twice) cartoonist David Horsey, it's time to admit defeat…
It should be a cardinal rule in Washington State politics that if you're on the Left, and Seattle Times' syndicated national cartoonist David Horsey makes fun of you, you might want to re-think your position. Of course, often the position was not exactly well-thought out to begin with, but, you get the picture. But will Senator Manka Dhingra and her fellow State Senate Democrats get the picture? Police-pursuit law gives WA legislators pause | The Seattle Times
Last week's Newsmaker Interview…
GOP Representative Carolyn Eslick (39th LD) joined us last week to discuss her innovative "Student First" legislation to give parents "the resources they need to help their children achieve their dreams." She also explained why she opposes the Democrats' irresponsible legislation to reduce student instruction time by four hours a week. Finally, Representative Eslick gave us her thoughts on improving public safety in the state, including repealing the Democrats' disastrous 2021 restrictions on police pursuits (which nearly every law enforcement agency in the state says is the cause for the state's disturbingly high crime rate). Read more.
AG Ferguson can hardly stand not fundraising right now, so even when he loses a grandstanding case he stays sharp sending out insipid emails asking you to sign a petition…because
Click here to read the email!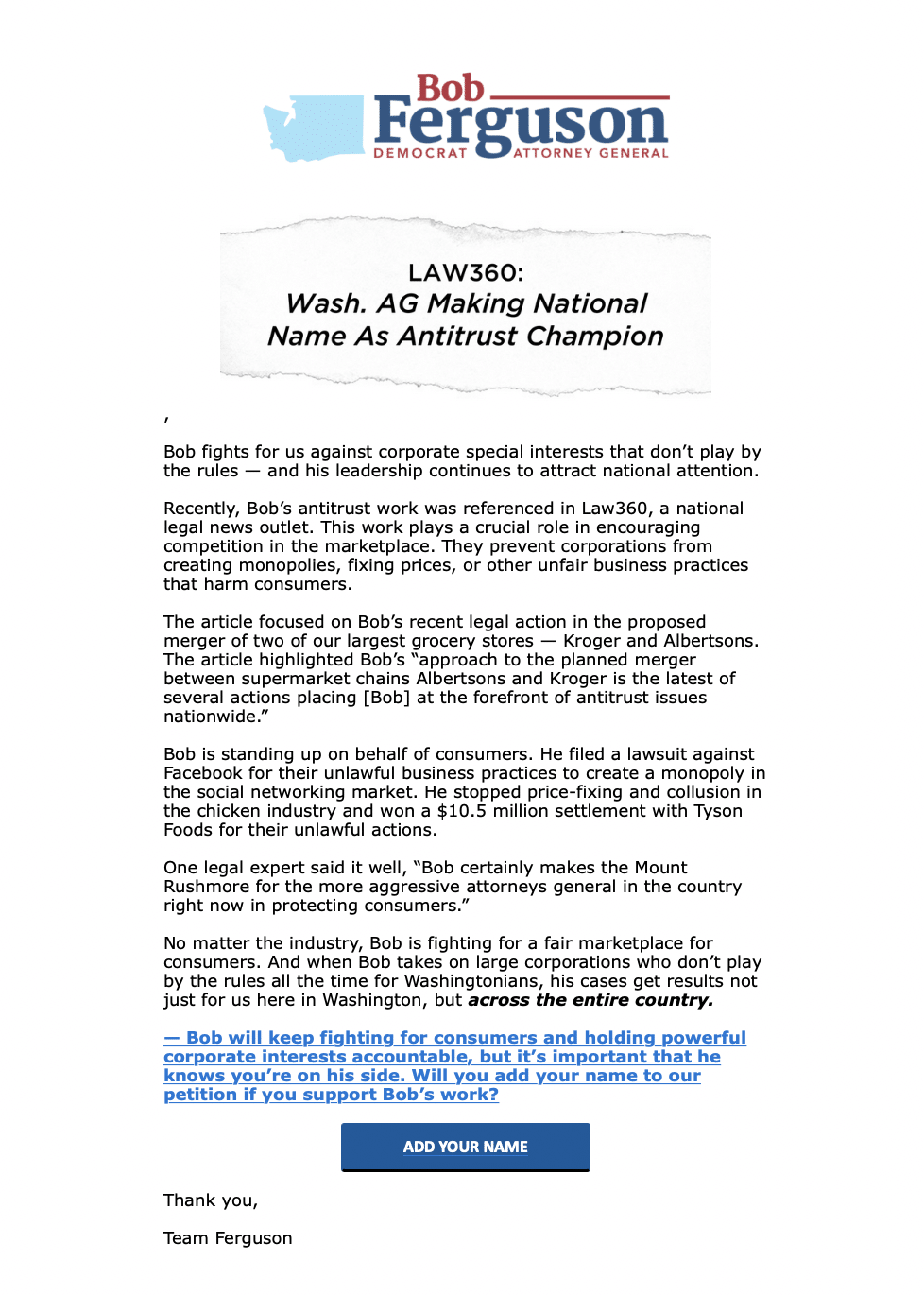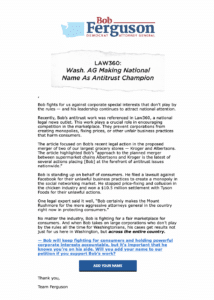 Overheard on the Interwebs...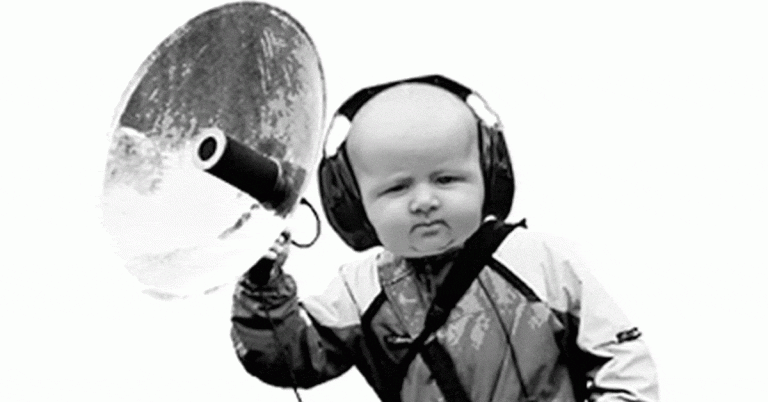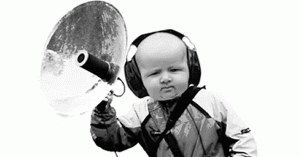 If Democrats won't do what they promised on the campaign trail, Representative Wilcox will try to do it for them…


Would AG Bob Ferguson consider a statement like this "domestic terrorism" if he is successful in being appointed head of a Truth Commission in WA State?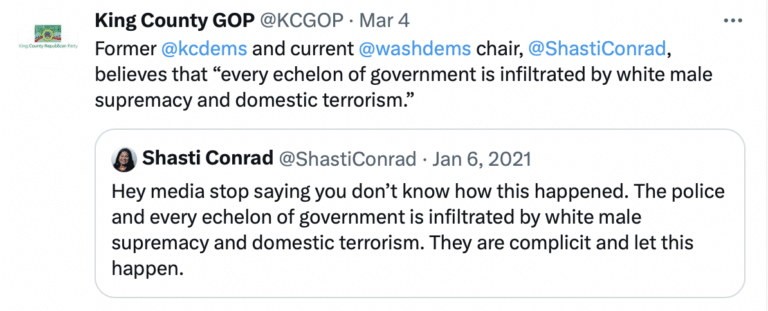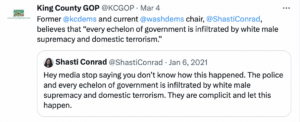 Turns out people like their cars more than their…smart phones, extra $10k per year, etc. And way more than trains!