This week's Newsmaker Interview is with Mariya Frost, the Director of the Coles Center for Transportation at the Washington Policy Center.  Ms. Frost provides timely insight on Governor Inslee holding previously approved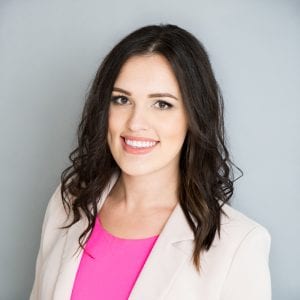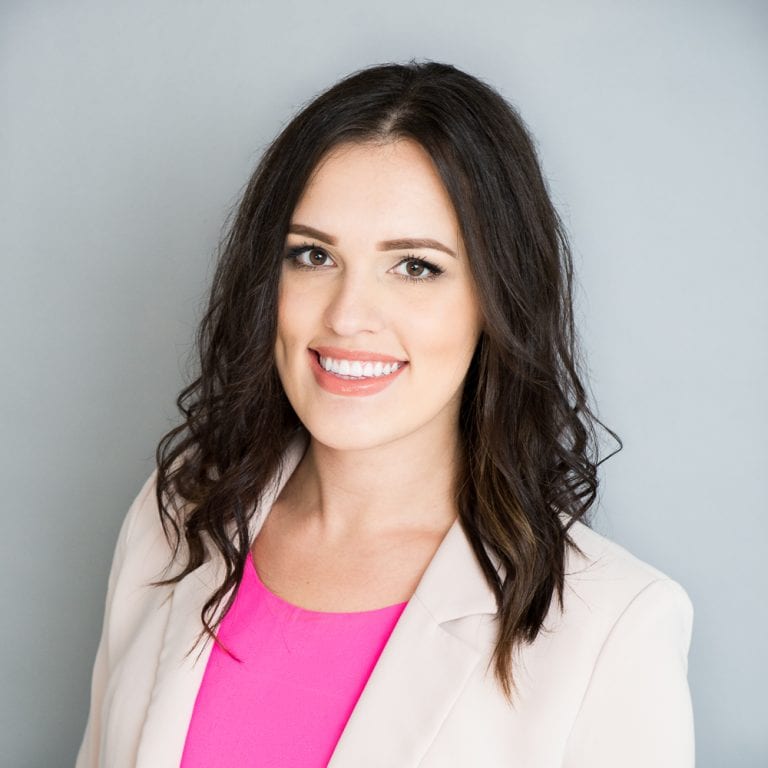 transportation projects hostage while trying to get his fellow Democrats to approve funding for his pet projects, the gas tax (will Washington have the highest gas tax in the country?), Sound Transit's massive overruns, the "Road Usage Charge," and how will the COVID-19 pandemic impact our transportation needs.  We also ask Frost, coming from a family that fled a socialist system, her perspective on disturbing blasé attitude regarding socialism.
The COVID-19 pandemic is going to change forever how and where we work.  This will have some obvious impacts on our transportation needs.  In your view, what changes need to be made by state and local transportation agencies to meet these needs? 
Interestingly, working from home had been increasing nationally before the pandemic. By 2017, there were more people working from home than people taking transit to work. The pandemic has expedited this trend as multiple companies have embraced telework and have supported their employees working from home until the pandemic ends. A recent national IBM poll found that 54 percent of participants want to continue working from home after the pandemic, and 75 percent would like the option of working from home occasionally.
It remains to be seen how this trend will evolve post-COVID. But at least for now, state and local transportation agencies and officials should seek to accommodate people's needs. Rather than using the COVID health and economic crisis as an opportunity to advance government-imposed zoning and neighborhood planning that existed prior to the pandemic, planners should pay attention to the choices people are making about where they want to live and how they wish to work and travel. One example of a positive change that that can be made is getting rid of growth management policies that restrict choice and unnecessarily drive up costs.
Governor Inslee kicked off the 2021 legislative session by announcing he was delaying projects that were included in the 2015 Connecting Washington package until he received funding for his pet projects that include making state ferries run on electricity and building fish culverts.  What are your views on the governor doing this?
This is the wrong approach. The priority for lawmakers this upcoming legislative session should be to preserve and maintain what we have and finish projects that have already been promised and funded, without imposing new tax burdens during an especially difficult economic recession. It should not be to stall critical road and bridge repairs to fund transit and rail systems that are underutilized, or costly electrification projects that are not immediately necessary.
Given the reversal of Initiative 976 (the $30 car tab initiative) and the availability of funding in the state's multimodal account, lawmakers should pursue other sensible policy solutions that don't require project delays.
What are your thoughts on the proposed 18 cent a gallon tax that will make Washington State's gas tax the highest in the country?
If there was ever a time to give struggling families and workers a break, a global pandemic would be it. This gas tax increase, coupled with a 13.3 cent per gallon carbon tax, would bring the total drivers pay at the pump in taxes to 99.1 cents per gallon. That amount would increase each biennium due to built-in carbon tax hikes and proposed indexing of the fuel tax to inflation. That doesn't include the impact of a low-carbon fuel standard, if it passes, which would increase the cost of gasoline another 18 cents per gallon over eight years.
All of this would be a real hardship for people in rural Washington, as well as those who cannot afford to live anywhere near employment centers and depend on a car to get to work.
Recently, the Washington Policy Center joined business groups, labor unions, and trade associations in a letter supporting the idea that any revenue from a possible "Road Usage Charge" (RUC) be treated similar to current revenue from the gas tax and needs to be restricted under the state's 18th Amendment.  Why is this important?
The 18th Amendment protects certain revenue, like the gas tax, for highway spending only. As the letter points out, "The legislature has a long history of sweeping funds for other uses and the constitutional protection is the gold standard in ensuring drivers that those dollars are not at risk." The RUC is a per-mile charge being studied by the Washington State Transportation Commission (WSTC) and is intended to replace the gas tax. Therefore, it should replicate the features of a gas tax, including how the money is dedicated and spent. The letter echoes this basic principle.
Washington Policy Center was happy to sign on to the letter because ensuring 18th amendment protection for any potential RUC has been a long-standing recommendation of ours. If Seattle political advocacy groups get their way and RUC revenue is not constitutionally protected for highway purposes, it will be a general mileage tax and would result in less money going to roads. Given the need to keep our roads in a state of good repair, and the need for additional capacity in key chokepoints, diluting RUC revenue so it can be spent on other things is obviously not the direction Washington should be going in.
Almost predictably, Sound Transit recently announced that they have an additional $5 billion in cost overruns.  This seems to constantly happen to all government programs. Government officials claim a project will cost a certain amount, then come back later and say it really costs far more.  What can be done to protect taxpayers from this obvious ploy?
First and foremost, we have recommended for years that Sound Transit have a directly elected, rather than a politically appointed, board of directors. The current appointment structure insulates members from accountability to the public for cost overruns, broken promises, project mismanagement, and conflicts of interest.
Second, taxpayers should communicate their concerns and frustration to their local senators and representatives, who do listen and are accountable. They are ultimately responsible for the authority Sound Transit has in the Puget Sound region and have the ability to make the agency more accountable to the public.
You have personal experience in dealing with socialism, with your family immigrating to America to escape a socialist regime.  What are your feelings about the blasé attitude many in Seattle have about socialism?
It is disappointing and frustrating to see people support an ideology whose real-life impacts they don't understand or simply prefer to ignore. My great grandpa owned a grocery store and flour mill in Russia. After the revolution, both were confiscated, and he was labeled a "kulak" – which means "fist" in Russian. It's a negative label for peasants who resisted Stalin's forced collectivization. Many were arrested, exiled or killed. My great grandpa was arrested and exiled to a gulag, where he died. Because of this, his daughter, my grandma, was under state supervision for 20 years. She and her family had to go to the state once a month and report what they were doing, what they were thinking, and who visited them. She got her rights back many years later. My father, in sharing this with me, noted, "If we didn't own anything, we wouldn't have had so many problems."
Our family still had some challenges because of our history of resistance to socialism, including trouble leaving the country. We came to the United States for personal and religious freedom, and even that was a long process. Despite the trend we've seen in young people supporting socialism, likely because they feel it will lead to fairness and better quality of life, I'm hopeful historians and those who have lived through the hardship socialism imposes can shine a light on the truth. Washington Policy Center's Free Markets Destroy campaign is a part of that effort, sharing stories and examples of how free markets have destroyed poverty, environmental damage, boredom, and disease.
You have served on the Board of the Roanoke Conference for a few years now. This year it will be held virtually via Zoom.  What can people expect if they register for this weekend's abbreviated conference?
There is still time to register, and it's only $25. We're still providing great content even if it's abbreviated. On Friday night, we have Congresswoman Cathy McMorris Rodgers, and on Saturday night we will have panels on political infrastructure and how we get out of the lockdown. We will culminate with a speech from Dennis Prager, as well as our traditional comedy sketch.
This year, we wanted to make sure there was an opportunity to have the conversations that Roanoke is beloved for. If you've never been to Roanoke Conference before, this year is the easiest year to attend – check it out at www.roanokeconference.org.
You can learn more about Mariya's work on transportation Issues, by visiting the Coles Center's page at the Washington Policy Center.