As we all know, yesterday was Memorial Day. It is the day we set aside to honor and remember the people who died while serving in our nation's armed forces.
Unfortunately, Jay Inslee and his re-election campaign chose to use the Memorial Day weekend as just another fundraising opportunity. Rather than send out a Memorial Day message, Inslee resorted to his go-to pathetic fundraising tactics — the same attacks we pointed out as hypocritical here.
Here are a few examples of the type of fundraising emails Inslee sent his supporters: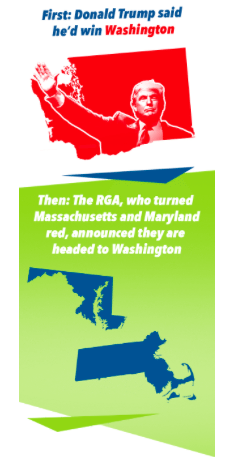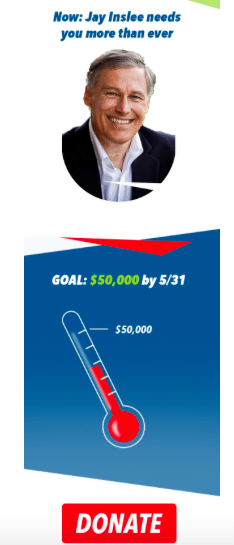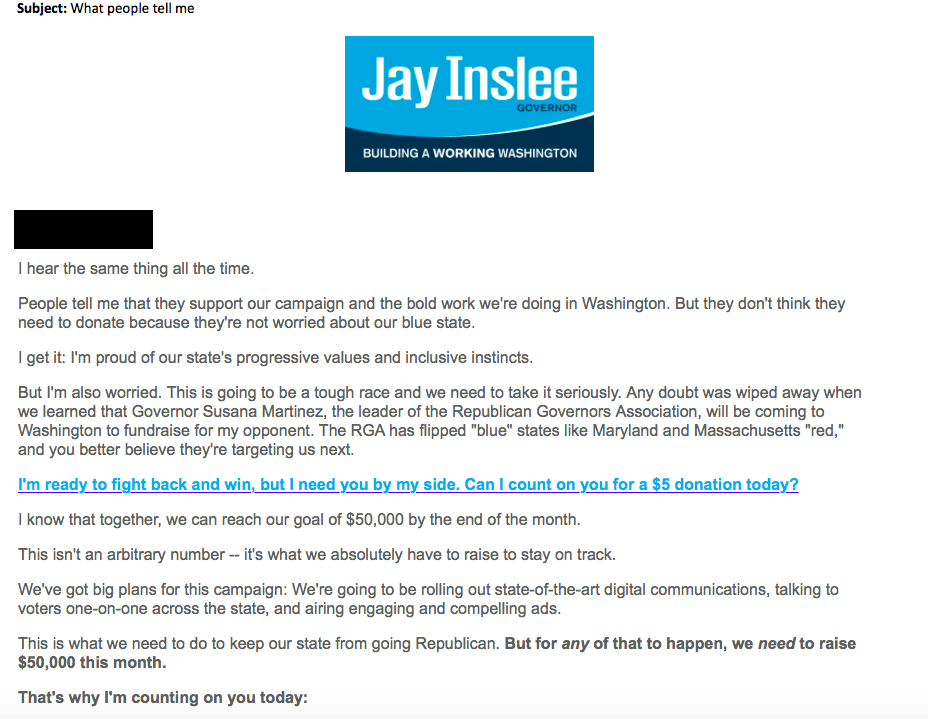 It's interesting to note that one email looked far more interesting than it turned out to be based on the subject line, "What people tell me."
Prior to opening the email, it could be assumed that Inslee was ready to admit he needs advice on how to govern/act the part of a leader. Or, some renewed commitment to get up and go to work earlier in the day/work more than 11 hours a week.
Alas, as you can see via the email above, it was just a typically pathetic fundraising/begging attempt.
It's interesting that Inslee found the time to fundraise on Memorial Day weekend, but doesn't bother ever doing the people's business on any given weekend.
However, given the subject line — and Inslee's distasteful fundraising over the Memorial Day weekend — it got us thinking, what people would tell the green governor, if they got the chance.