Random deadlines, with no basis in science but plenty in partisan politics, indicate Democrat Governor Jay Inslee is now using the pandemic as an excuse to get rid of employees who don't agree with his narrow-minded political beliefs.
For nurses, teachers, firefighters, state troopers, ferry workers, corrections officers and other state government employees (who are asking to make their own medical choices), the forced vaccination mandate has resulted in the state (and other jurisdictions) losing some of their best employees and will be certain to cost the state millions in lost productivity and lawsuits. Meanwhile, the state continues to raise and collect tax dollars to cover all the salary increases Inslee is handing out to keep union bosses from fighting his mandates too hard.
Robert LaMay, a Washington State Trooper, in his sign off from duty last week, after being forced to choose between getting the vaccine or quitting, gave a heartfelt goodbye to his co-workers and the public, and then suggested that "Jay Inslee could kiss my ass".
For another trooper, a 17-year veteran, it's a family affair. Both him and his wife, a 15-year dispatcher, are being canned by Gov. Inslee because they won't or can't take the jab.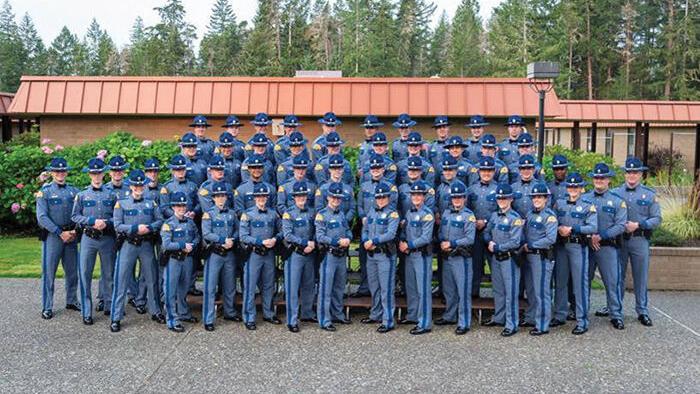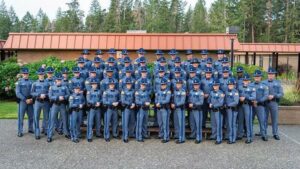 In total, 127 of the Washington State Patrol workforce (10% of the department) have fallen afoul of Inslee's demands and thus suffer his draconian dictates.
The story is the same in Democrat Mayor Jenny Durkan's "Summer of Love" Seattle. Durkan, who last year subjected the police and public to the CHOP protest zone with little or no support, causing her Police Chief Carmen Best to resign in disgust, now is claiming that only 24 officers will be laid off because they won't take the jab. The numbers are misleading, as there are another 99 officers who have submitted exemptions, and given Durkan's disdain for the department, they are likely to be denied once all the hubbub has died down over the vaccine deadline. That's over 10% of the remaining officers in a department that is already short staffed, since fewer officers than ever want to work in a crime-ridden city, under the budget control of a city council that prefers criminals to cops.
Washington State Ferries are seeing the same problems. Estimates are that approximately 200 employees will be fired because of Inslee's unnecessary cull (and ego).
And don't forget – just to make it extra crappy, if you get fired for not agreeing to Inslee's mandates, you won't be eligible for unemployment benefits. Even the failed Employment Security Department's Suzi LeVine can't mess up these lack of payments.
Hundreds of state employees have sued the state over the mandates, and the case is working its way through the courts. A Thurstan County Superior Court judge recently declined the plaintiff's arguments, stating the harm by being fired by Inslee was financial only and didn't warrant relief. The case will continue, but in the meantime, Attorney General Bob Ferguson couldn't help himself by gloating that his office was undefeated in the legal challenges to "these" orders.
The premise of the lawsuit comes down to whether Inslee has the ability to make new laws. The last time we checked, that was a big fat negative. Only the Washington State Legislature can make law. The governor can only enforce the laws on the books, not arbitrarily decide to create new ones.
Many of the fired employees don't agree with Inslee politically, and for the governor, that's just fine. The vaccine mandates are a way for him to clean out those employees he doesn't like, and he seemingly doesn't care if some of his supporters get caught up in the firings.
Remember – we are all in this together.
All of this is unnecessary. Inslee can allow reasonable accommodations for those who have legitimate reasons for not getting vaccinated. For Inslee, though, that would be just too simple.
In the meantime, the citizens of Washington are going to see more violence on the streets, more buildings burn down and more cancelled ferries since all the departments are now short staffed.
The only cancellation that should have occurred is Jay Inslee, but we have to wait for the next election for that to happen.