As he seeks a seat on the Port of Vancouver Commission, Don Orange has presented himself as a candidate with the professional, financial and personal qualifications to oversee one of the busiest ports in the country: a businessman who is environmentally conscious, unencumbered by special interests, open and transparent, as well as committed to the district where he is running.
But in many crucial respects, Don Orange is not the candidate he makes himself out to be. In our previous examinations of his shifty history, ShiftWA explored his debatable residency in the Port district as well as the questions that have been raised about his potential financial misdeeds and mismanagement, including a previously undisclosed Chapter 7 Bankruptcy in a tangled case that raises questions about his financial acumen and honesty.
As he prepares to face voters, Orange is trying to hide his past sins and to greenwash his history by forging an alliance with radical, anti-growth environmentalists. But if his past is any measure, Orange has hardly been a friend of the environment and his core-supporters appear to be more interested in their financial interests than anything else.
Today's focus is on Orange's so-called eco-friendly auto business.
After losing his failing trucking company and other assets during Chapter 7 Bankruptcy proceedings between 2001-2006, Orange incorporated Main Street Automotive & Tire in 2008, according to state records. That company later became Hoesly Eco Automotive, when it moved to its current location. The company in its early years is pictured here: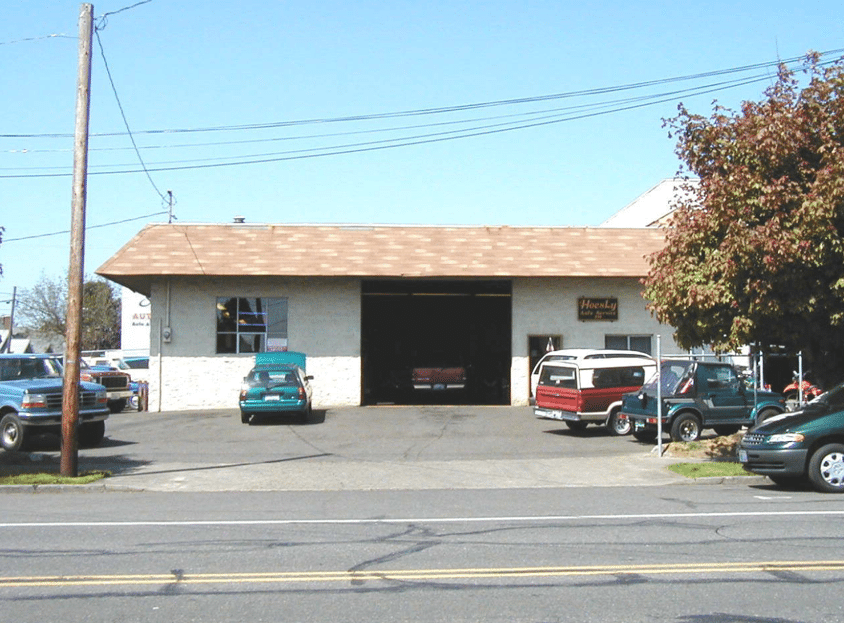 The company's website claims Hoesly Automotive is environmentally friendly and boasts an array of eco-friendly service options. One of which is the proper disposal of waste oil because "the impact of discarding all that oil into the waste stream can be hard on the environment."
Certainly, the improper dumping of oil can be hazardous and, to an automobile facility that touts itself as eco-friendly, embarrassing.
As we've discovered in a cursory look at the rest of his checkered history, candidate Orange appears to be distancing himself from some of the potentially embarrassing episodes in his past. This includes the fact that this property has been the subject of a toxic cleanup led by Washington state authorities – a point, we imagine, he's failed to share with his new friends in the environmental movement.
The Washington Department of Ecology works to clean up contaminated properties throughout the state.  Some cleanup projects are small and relatively routine — cleaning up contamination from leaking underground storage tanks, for instance. Many cleanups are large projects that require long-term solutions. The state regulates more than 9,500 underground storage tanks at more than 3,600 private and public facilities. The agency says it works prevents toxic releases into the environment.
In describing the property where Orange's auto shop is located, government officials in their filings said that it could harm the public and the environment because of the significant amounts of oil that have seeped into the ground. The state cleanup process was undertaken by the state under the Model Toxics Control Act (MCTA).
It is unclear how closely, if at all, Orange has worked with environmental regulators to remediate the site. Given the toxic mess on his property, he should fully account for his cooperation with state agencies.
More than 12,600 contaminated sites have been identified in Washington. More than half of them are considered to be cleaned up, including the property that Orange owns. It is unclear whether the cleanup brought the property back to relatively pristine condition or whether it still contains just enough toxins to pose a threat to human health under certain circumstances or uses. More information about this site is available by clicking on the links in the right-hand column. https://fortress.wa.gov/ecy/gsp/Sitepage.aspx?csid=11194
In 2012, Orange's "eco-friendly" location was finally listed as an NFA (No further action).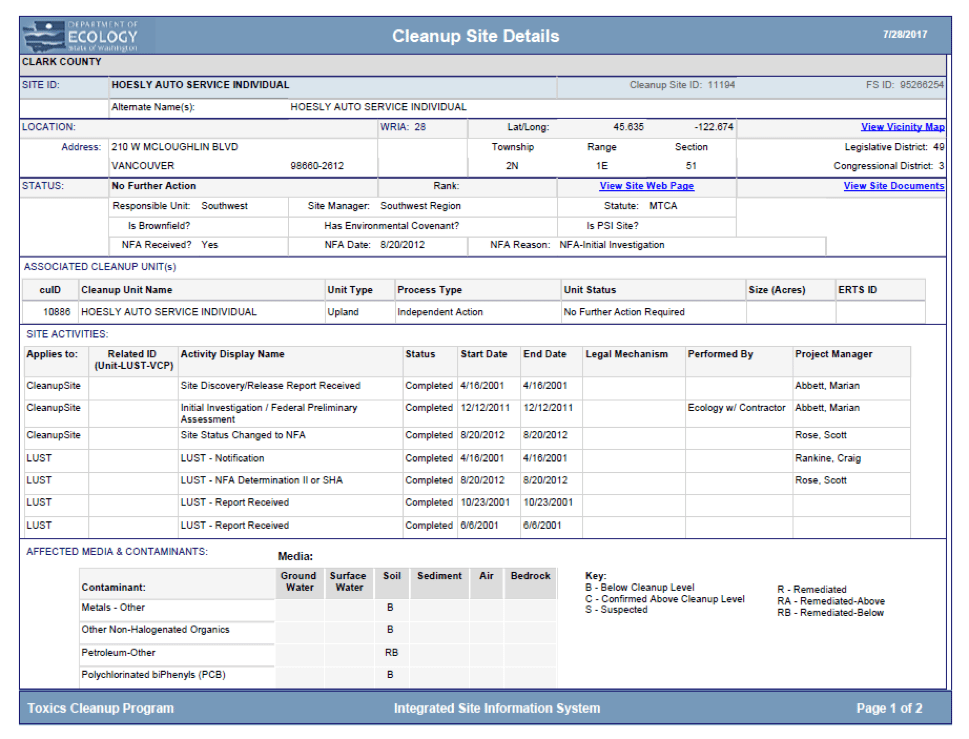 The polluted Orange property has even caught the attention of the US Army. It issued a report noting that the soil was contaminated by used automotive oil and recommended that the soil itself had to be removed. It is unclear if that recommendation was followed.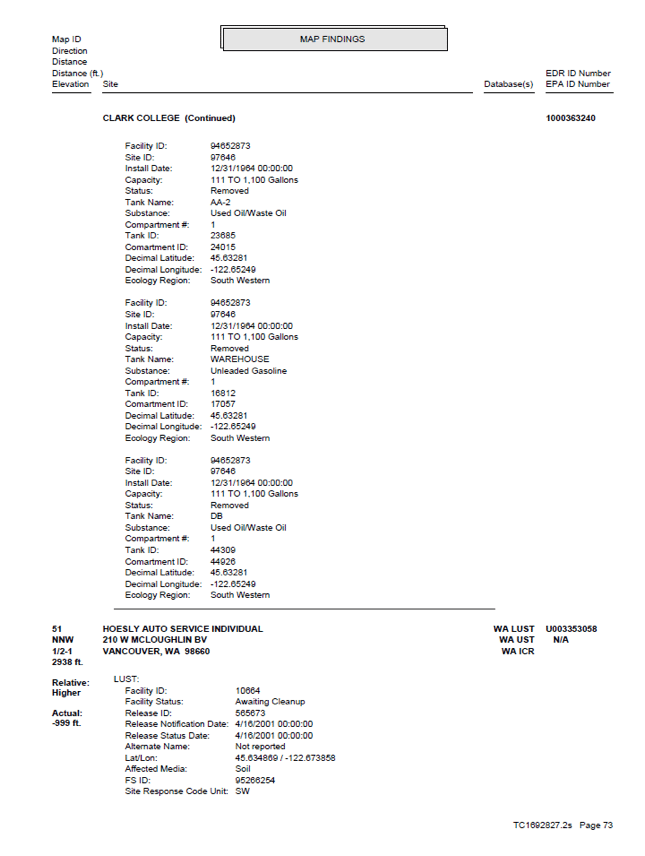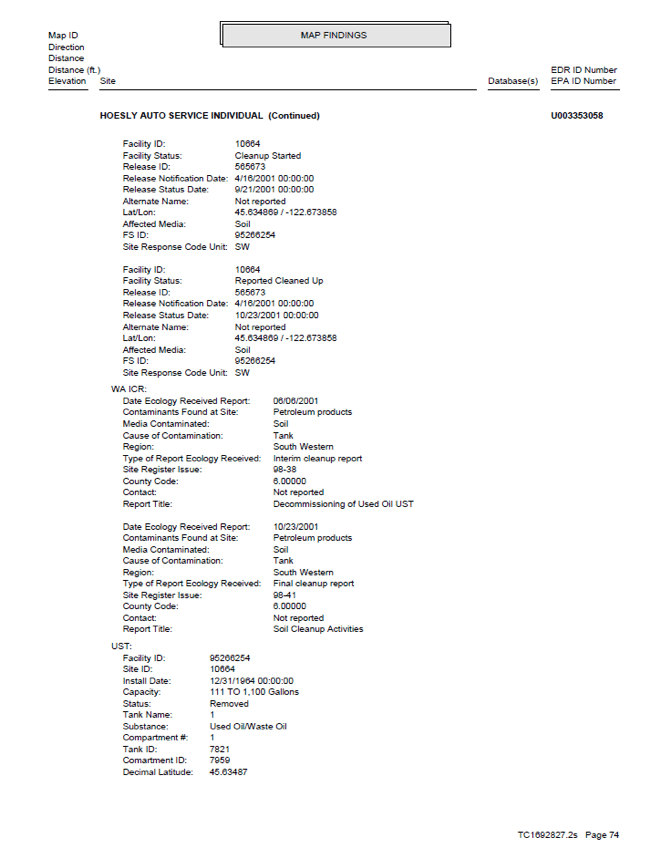 And the Orange facility was deemed a LUST facility by the EPA because of onsite environmental pollution…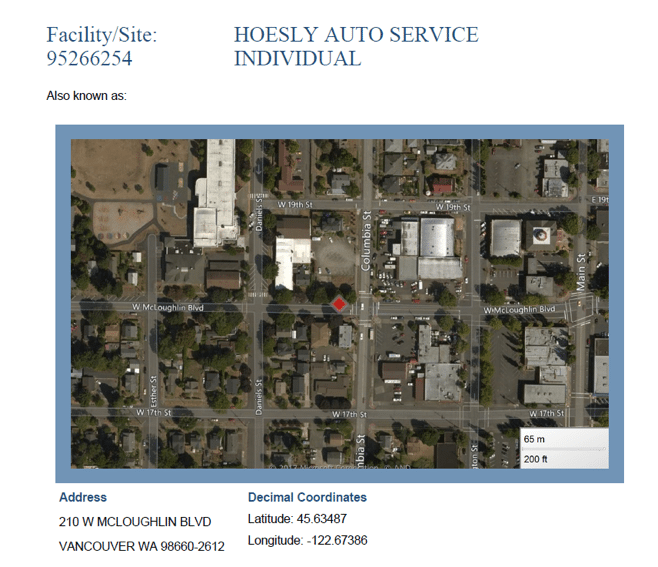 Orange appears to be attempting to cover-up his past misdeeds, while urging voters to overlook his extensive list of failed business ventures. For ShiftWA readers, here's a quick reminder of some of the causalities – the companies and businesses – that Orange has run — and left in ruin.
Business Address:

210 W MCLOUGHLIN BLVD
VANCOUVER, WA 98660

County:
CLARK
Phone:
(360) 690-8277
Primary SIC:
753801 AUTOMOBILE REPAIRING & SERVICE
Business Specific SIC:
553123 TIRE-DEALERS-RETAIL
Franchise/Specialty:
Additional Business Information:
Status:
Organization:
FIRM
Publicly-Held Business:
Sales from Location:
$500 TO 999
Employees at Location:
5 TO 9
Population of Area:
100,000 TO 249,999
Ad Size:
Contact for Location:
ORANGE, DON
Title:
OWNER
Business Name:
ORANGE TRUCKING INC
Parent Company Name:
ORANGE TRUCKING INC
Taxpayer I.D. (FEIN):
91-1511722
DUNS:
17-543-7755
Business Address:

2408 TALLEY WAY
KELSO, WA 98626

Executive's Name:
DON ORANGE
Executive Title:
PRESIDENT
SIC:
42139904
SIC Description:
HEAVY HAULING, NEC
Source of Information:
DEPARTMENT OF TREASURY
Business Name:
ORANGE TRUCKING INC
Parent Company Name:
ORANGE TRUCKING INC
Taxpayer I.D. (FEIN):
91-1511722
DUNS:
17-543-7755
Business Address:

2408 TALLEY WAY
KELSO, WA 98626

Executive's Name:
DON ORANGE
Executive Title:
PRESIDENT
SIC:
42139904
SIC Description:
HEAVY HAULING, NEC
Source of Information:
DEPARTMENT OF TREASURY – HEALTH
| | |
| --- | --- |
| TRUCK DIESL REPR PARTS SVC INC | |
Business Name:
TRUCK & DIESEL REPAIR PARTS &
Parent Company Name:
TRUCK DIESL REPR PARTS SVC INC
Taxpayer I.D. (FEIN):
91-1646826
DUNS:
92-610-5149
Business Address:

2408 TALLEY WAY
KELSO, WA 98626

Executive's Name:
DONALD ORANGE
Executive Title:
PRESIDENT
SIC:
75389902
SIC Description:
GENERAL TRUCK REPAIR
Source of Information:
DEPARTMENT OF TREASURY – HEALTH
TRUCK DIESL REPR PARTS SVC INC
GENERAL TRUCK REPAIR
DEPARTMENT OF TREASURY
Business Name:
TRUCK & DIESEL REPAIR PARTS & SERVICE INC
Parent Company Name:
TRUCK DIESL REPR PARTS SVC INC
Taxpayer I.D. (FEIN):
91-1646826
DUNS:
92-610-5149
Business Address:

2408 TALLEY WAY
KELSO, WA 98626

Executive's Name:
DONALD ORANGE
Executive Title:
SIC:
75389902
SIC Description:
Source of Information: