This week's Newsmaker Interview is with former Republican operative, digital innovator and entrepreneur, and author of the much-discussed new book "Bombarded", Cyrus Krohn.  After starting his career working for Vice President Dan Quayle and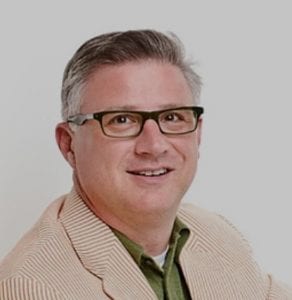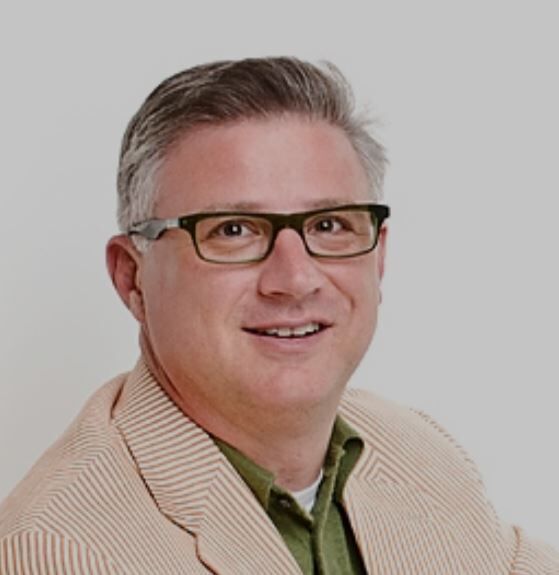 the Republican National Committee, Krohn went to CNN (as a producer for "The Larry King Show" and "Crossfire") before becoming one of the founders of Slate.com.  Since then, Krohn has been involved in many successful digital start-ups, and has become a leading national expert on how online technology has impacted every aspect of our lives.  With this knowledge, he provides an incredibly unique and informative perspective on how digital technology has exacerbated the growing divides in our society.  In "Bombarded", Krohn explains how the chasms have occurred and provides some solutions to the problems.
Why did you decide to write this book?
Three years ago I was chatting with best-selling author Chris Widener who I had previously volunteered for as a candidate to defeat Sen. Patty Murray in 2010. I expressed my concerns to Chris that the internet had become so unruly our political system was at risk. He reminded me I helped develop many of the capabilities and tactics being used in digital politics today and was uniquely qualified to propose remedies.
I've been blessed with professional opportunities that led me to the crossroads of media, elections, technology, pop culture and marketing. There are no lights governing the traffic at this intersection—no traffic cops writing tickets for reckless driving—and standing here gets more dangerous all the time. I noticed lots of complaints, but few proposals on how to fix the problem so I set out to offer solutions.
What do you see as the causes behind social media and other online sources' "assault on democracy?"
I believe there's a direct line from the loss of credible news and information sources to the increase in unreliable narrators creating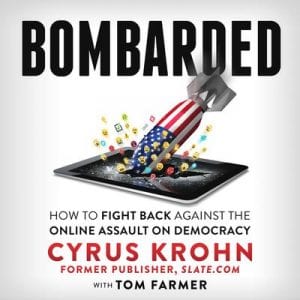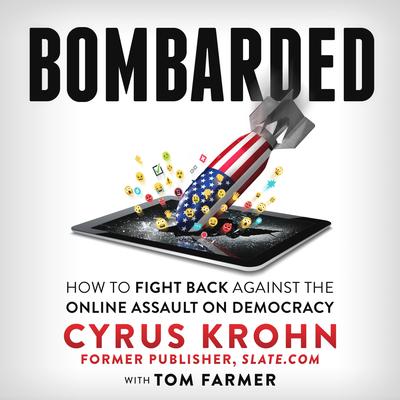 content today. That's not to say there aren't highly reputable bloggers and online contributors doing important work for society, but those individuals are the exception. The loss of professional journalists covering state and local news is a concern, as individuals now turn to social media for their news.
Section 230 of the Communications Decency Act is Big Tech's get-out-of-jail-free card.  It gives social networks a pass where the platform providers claim they're closer to public utilities than broadcasters or publishers, though they're now the highest-trafficked news content providers from unreliable narrators. It's how Facebook gets away with delivering political disinformation while explaining they don't have a policy that stipulates information you post on Facebook must be true.
Has the COVID-19 pandemic made this problem better or worse? How?
Yes, definitely. We are seeing the collapse of common beliefs among Americans because there are so many diverging positions being disseminated across the internet you can pick the narrative that suits your comfort level; or an algorithm will determine which narrative to direct you towards based on a probability score you'll click on it.
People enraged by lockdowns and face masks built large online communities with other likely sympathizers like those who think vaccines cause autism. They let loose a consolidated set of grievances in protests coast to coast. That led to manipulating social media by unknown political forces sewing division and animosity amongst our citizenry, and we're now further divided.
How can we improve the situation? What are the cures to what ails our current political situation?
For starters, a return to civics and media literacy in K-12 extending into colleges and universities. Former Indiana Governor Mitch Daniels, now President of Purdue University has been vocal about requiring civics courses to graduate. Surveys show only 39% of Americans can name the three branches of government or the principles of a free society.
In 2014, in a move I very much admire, Finland launched a national push to teach its population, particularly students, journalists, and politicians, how to spot and counter false information engineered to confuse or divide them. Finland shares an 832-mile border with Russia. Its leaders know exactly what's coming over the fence.  So should we.
You ran as a 3rd party candidate last year for the Washington State Legislature.  Would a third party make the problems you described better or worse?
I've been 3rd party curious since 2008 when I observed the Unity08 concept which I remain intrigued with and see it as a viable approach to facilitating a credible movement. Remember in the 92 presidential election, pre-internet, Ross Perot garnered 19% of the vote as the Independent candidate. Could he have beaten Bill Clinton? No, but had the internet existed then the Independent Party may have a broader base of support at the state & local level.
I think a 3rd party makes things better if you view our political duopoly gridlock as a math problem. When you have to negotiate and make concessions to attract votes to pass legislation, the 3rd party electeds could carry significant influence. Maybe Joe Manchin and Mitt Romney should team up and start something!
What has been the reception you have received from the book?  Has the reaction been different from conservatives than it has been from liberals?
Did you know that Amazon.com has over 33 million titles in their book database? That's a lot of competition! While not on any Top 10 list (yet), I was pleased that it broke into the top 31,000 of all books and became the #3 most popular new title in its category after former Trump attorney Michael Cohen's memoir, Disloyal: A Memoir and Rod Dreher's, Live Not By Lies.
I conducted a virtual book tour a few months ago and almost every conservative media outlet contacted invited me to discuss the book. Alas, not one liberal or progressive outlet has as of now, but I hope to change that because this isn't a partisan book and was intended for all audiences.
Click on this link for more information on Krohn's "Bombarded."
Click on this link to read Krohn's recent op-ed in Geekwire about the future of digital technology in campaigns and our daily lives.