Democrats on the King County Council know that they will lose elections if voters focus is on their many failed and expensive policies, so they have resorted to their usual bag of dirty tricks by calling a moderate councilmember a "racist."This PR stunt is part of their desperate attempt to eliminate dissenting opinions on the narrowminded council, and sadly, the Seattle Times gladly helped the cause by writing a sloppy story on the councilmembers' despicable partisan actions.
The council Democrats and their liberal policies on homelessness have increased the number of those who are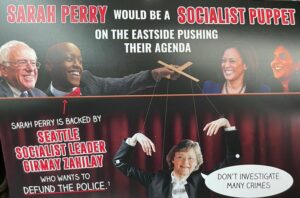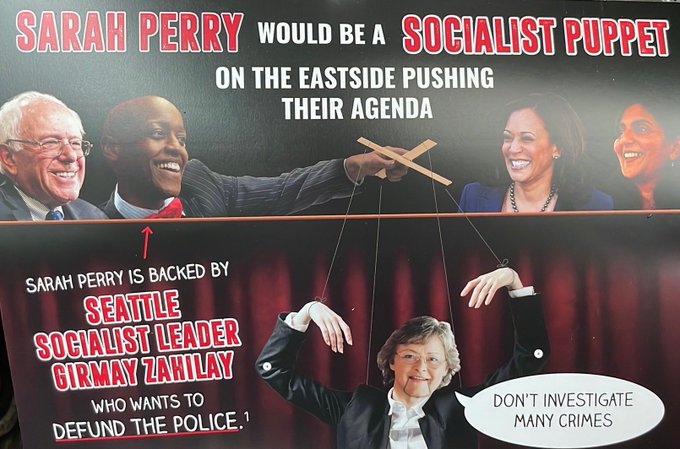 suffering on the streets (so their current solution is to move them into hotels in the suburbs), their anti-police actions have increased crime rates, and their expensive carbon-reduction measures have been colossal failures, meaning the liberals on the council are left to try and distract voters away from their failures. Bingo – let's use trumped-up charges of racism against one of the few remaining voices of reason on the council, Kathy Lambert.  Councilwoman Lambert is in a tight race to retain her seat in her Northeast King County district, where she has built a strong reputation for her hard work, knowledge of the issues, and compassionate personality.
So, instead of working to repair their multiple failures, the liberal councilmembers are devoting their time to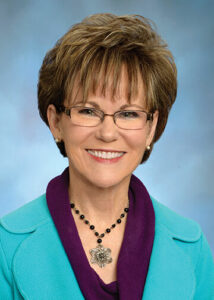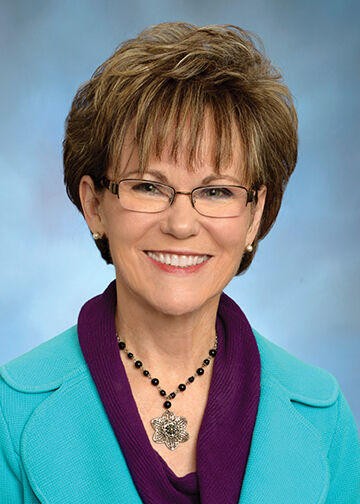 attacking a piece of Lambert's campaign mail which portrays her opponent as a puppet of Seattle and the country's extreme-left politicians, including Councilmember Girmay Zahilay (who defeated previous liberal Councilmember Larry Gossett by attacking him for not being radical enough).  Since Zahilay is Black, it provides the liberals with the excuse to label Lambert as racist.
We should note, as could be validated by any of the media who have known her over Lambert's nearly 30-year career in the legislature and county council, she always been known for her warm heart and for seeking to bring people together. Lambert is a class act and exactly the type of person who should be encouraged to serve the public.
Even more disappointing, and once again showing its deep liberal bias, the Seattle Times hurriedly featured a story on the matter which failed to provide any critical view of the liberal councilmembers' actions – and even published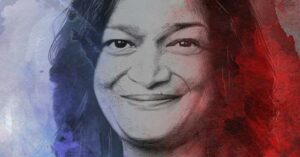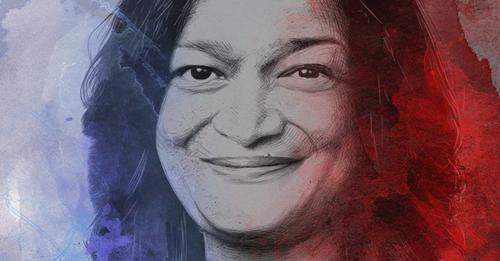 an early preview online to alert readers that a Democrat press release would be on page 1 in the morning. This type of slanted journalism is far too common for the Times.  The newspaper has recently refused to even mention the national news story that 18 former and current staff members for far-Left Congresswoman Pramila Jayapal took the unprecedented step of going to the media to describe the "hostile workplace" environment in her office. Instead of reporting this national news story regarding its own hometown member of congress, the paper decided to keep its readers uninformed, and instead published a puff piece that failed to discuss what everyone in the nation's capital was saying about Representative Jayapal.
This Saturday morning, volunteers are gathering at 11:30 at East Lake Sammamish Park (21300 NE 16th, Sammamish, WA 98074) to doorbell for Kathy.  Click here for more information and to register.