Shift's Newsmaker Interview is with King County Councilmember Kathy Lambert who represents Issaquah, Sammamish, Redmond, parts of Woodinville, and all the rural Eastern areas of the county North of I-90. Prior to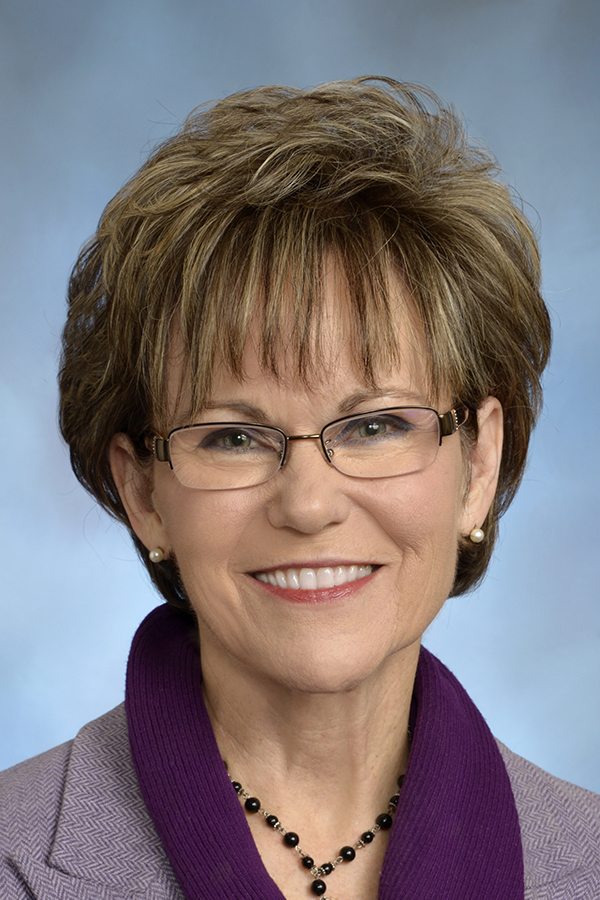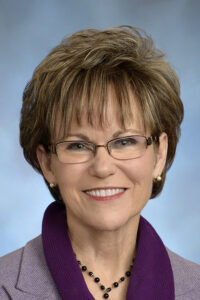 becoming a councilmember, Lambert was a schoolteacher and a state legislator, where she built the reputation for thoroughly understanding the issues and working with other elected officials to pass needed legislation.  In her interview, Councilmember Lambert is critical of Seattle enabling homeless individuals which only perpetuates the problem. Lambert expresses concern for the partisan process of selecting a new sheriff, which she claims is already three months behind schedule. Lambert also pointed out that since most members of the council have either no or very few constituents who live in unincorporated areas, they do not have constituents complaining about the many expensive liberal measures which pass the council.  Lambert says her challenge is to provide a greater "outside-Seattle" voice on the Seattle-dominated council.

It seems to many residents that local government is continuing to pour more money into the homeless problem, yet things continue to get worse.  What do we need to do to improve this situation?
I went to Oklahoma City to spend three days in their homeless mission.  There they had support, rules and a plan to help each person get back on track with a productive life.  We in Seattle have used the "Seattle way" of enabling people to be homeless as a means of being "compassionate" which it is not.  We need to model the Oklahoma plan.  The pandemic has shown this to be true and will certainly change the way we try to address homelessness.
We have seen that getting people off the streets, out of tents, and into stable and humane housing, dramatically improves their chances for success. Their health improves, their morale improves, and their mental health improves. We need to build on and expand this work. That means partnering with faith and community organizations around this county to get people off the streets and on to the road for success.
We also need to recognize that people experience homelessness differently around this county. In Seattle, and the more urban areas people tend to be in tents or in shelters. But in my district, people are living in cars, mobile homes, and on the banks of rivers too. We need strategies to address all homeless experiences.
Finally, we need to focus more on preventing new entries into homelessness. It is far more efficient to keep a person in their home and not to let them become homeless in the first place. That is why the county has spent a considerable amount of COVID relief dollars on rental assistance to help keep people housed throughout the pandemic.
The King County sheriff will no longer be selected by the voters but will be appointed by the executive and confirmed by the council. How can voters know the next sheriff is not a political lackey of the executive?
The citizens need to be prepared to say what they want in their communities.  I believe in community policing where the officers are an integral part of the community and well known.  My father was the night chief of the San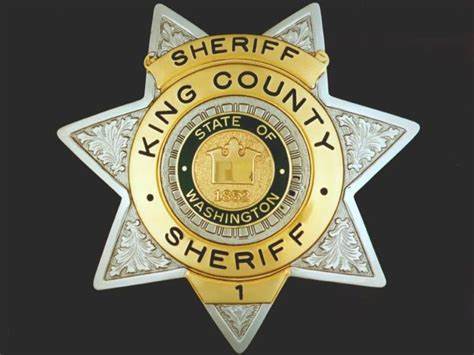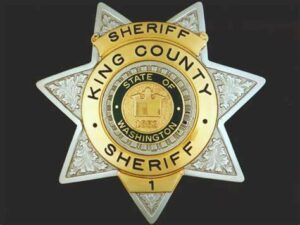 Francisco Police Department and so I grew up around police officers and know that they do not have an easy job.  Dad tells me stories of how the community helped him in the days where there were no cell phones, and a crowd would step up to help him as issues were unfolding.  They did this because they knew him, trusted him, and knew that he kept their homes and community safe.  We have these types of officers in our department.  Good supervision protects the citizens and the officers.  So the community needs to not let Seattle views of defund the police prevail.
The council has committed to an open, transparent search for the sheriff with numerous opportunities for public engagement. I am committed to making sure that the council and the executive hear from rural unincorporated and suburban residents who contract with the county for their policing as well as all people living outside Seattle just as much as they hear from Seattle residents. Voters need to participate in the selection process otherwise, political advocates will have the loudest voice in the room.
Unfortunately, the process is already three months behind schedule.  So it looks like we will have to have an interim sheriff.  I have suggested several people who could fit that role but hope that the process can get back on schedule.
Is the county council any less partisan even without partisan labels?
The labels have not changed much as the (council) Democrats insisted on having their party caucuses.  However, we have moved in COVID to having a joint caucus which has given good information sharing among all members.  I hope that will remain once we are back in person.
The county council has had a strong history of partisan cooperation. Most people who run for elected office do so


because they have strong core values and a vision for their community. With that comes political or partisan leanings. But the council decided years ago that we wanted to be the functional governing body unlike the rancor we see across the street (at Seattle City Hall).  So I think we have done a good job of working together on most topics to govern.
In the last few years though, I have been witnessing a shift towards increased political advocacy on the county council. Because most of King County is incorporated, most members do not represent a significant number of unincorporated area residents. That means that many policies adopted by the council won't impact their constituents. That is why I am so focused on being on so many committees so that voice of "outside Seattle" can be heard and part of the decision before we adopt policy. My constituents will feel the benefit, and the burden, of every policy we adopt.
Resident of unincorporated King County have complained that they don't receive a fair share of the county's transportation funding.  Are their concerns legitimate, and if so, what can be done about this?
Absolutely, their concerns are legitimate.
In transit, we do not get enough bus hours.  We have again seen the transit advocates of Seattle advocate for more hours going into dense population areas. There are a number of things that can be done. We need to continue to work on getting the hour formulas improved with each change of service plan.  We have increased the number of hours a contract company can be hired to fill the smaller routes. We have developed a strong collaboration with Snoqualmie Valley Transit and funded them to help with better transportation in the valley.
Next on roads, is the need for proper funding as the funding has gone DOWN over the years.  We need to do a roads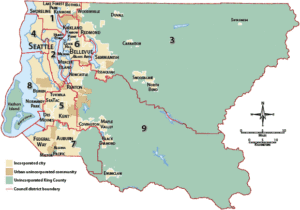 levy lid lift. I have co-sponsored a measure at council that would raise $335 million over the next eight years to improve road conditions, repair roadway surfaces, and increase road safety. While this is a tax increase, but it will actually save us money in the long run as the longer the roads are not repaired properly, the more costly those repairs become.
This levy lid option will require voter approval, and that is important to me. Unincorporated area voters will get to decide for themselves if this program should be approved. This funding would take us back to 2017 funding levels.  We have 1500 miles of roads that are financed on the back of 235,000 citizens while all 2.2 million people in the county use them.  That is part of the broken state formula and rules.
The region should step up and help mitigate their impacts on county roads. Residents from cities around the region use county roads while communing and recreating. City leaders in our district understand this, and that is why several of them want to help find a regional solution.
The legislature should finally step up and change state law to give the county the same tools as cities have for funding roads. In addition, King County is the only county with less than 15% being unincorporated. As per the growth management act, they should be funding roads as part of the shift that law required from businesses not being allowed in the rural areas to be sustainable.  Unfortunately, the legislature has not been willing to take this action. Even worse, most of the King County legislative delegation has refused to take up the issue, despite this request being on the unanimous County's legislative agenda for several years.
You and your office have posted often recently about "Zero Waste" and turning waste into energy.  What is the latest on this?
The County is pushing a Zero Waste of resources plan. Unfortunately, the name Zero Waste is a bit of misnomer because it still requires landfilling. It is 2021 and we are still burying our waste. Landfills are inefficient and environmentally harmful. Much of what we bury can be reused, recycled, and the new word upcycled or converted into energy using many different proven technologies. I support, reducing our waste to the greatest extent possible. I have been pushing for a real zero waste plan that would increase recycling, reduce waste generation, and use the remainder to generate energy.
I have seen 14 high technology plants in the world that meet and exceed our federal standards as well as have experts from these countries willing to share their expertise with us.  We are on the brink of spending $82.9 million to build another pit at the landfill which will only last 7 years.  People will have an opportunity soon to speak up as this issue will be before the council again soon.  I have mayors who are willing to say they would be willing to extend the contracts that end in 2030 if we can go to this better option.  So I am working with executive staff and mayors on this opportunity.
We appear to be nearing the end of restriction phase of the COVID pandemic.  What are the key lessons that you have learned which can help future leaders face similar crises?
First there needs to be balance. The economy matters both fiscally and emotionally.   Small stores should not be treated differently than the large box stores.
People have been traumatized by the ever-changing guidelines.
The extra money that was given out on unemployment enhancements has now created a situation where some workers are refusing to come back to work as they get more money on unemployment.  This takes away a person's self-esteem and drive to be productive.  We are seeing the impacts of that on increased drug usage, increased domestic violence and increased mental health issues. Many of us saw this early on as a step toward guaranteed income.  People should be aware of that push.  I personally called my congressional members to let them know that the $600 should be phased out over time so there is still a benefit of going back to work.
The system of how the funds were distributed with unemployment where so much money ended up in Nigeria and in fraud was unacceptable obviously.  That needs to be done differently in the future from computer security to enabling other entities such as banks to assist.  The banks were very helpful in getting out business grants and loans.
We have had several community zoom mental health meetings to help people know where they can go for help and what symptoms they may be seeing that are part of the stress to label it early.  These should be ready to provide these services at the beginning of any community disaster.
Churches and houses of worship should not be closed.  The houses of worship have met bi- weekly for months and for the most part they have talked about how to keep their members safe and that they could do so with drive through or distance or masking, etc.  People need this support.
Information should be based on clear criteria.  The Governor kept changing his criteria.  He had access to Fred Hutch Center, UW, King County Public health and other global leaders on the topic.  As long as we were going with their collective wisdom, things were unfolding in an understandable manner.  But later on the criteria was not clear and decisions were based on who opened up when by subjective means.  This created winners and losers and confusion and distrust.
Councilmember Lambert is up for re-election this year and the Seattle Democrats are seeking to eliminate one of the remaining non-Seattle voices on the council.  If you would like more information on her campaign, please visit her website at www.kathylambert.com