Democrat U.S. Representative Suzan DelBene's fundraising emails are truly bizarre. Her campaign's latest strategy has been to trick supporters into giving DelBene money by making up deadlines — and it's a strategy they have been sticking to.
Here are two of her latest emails: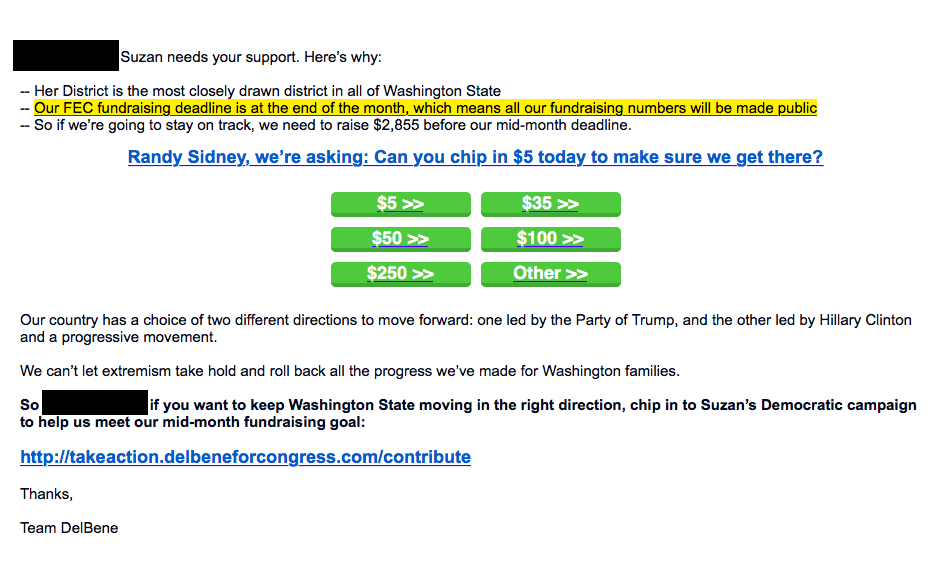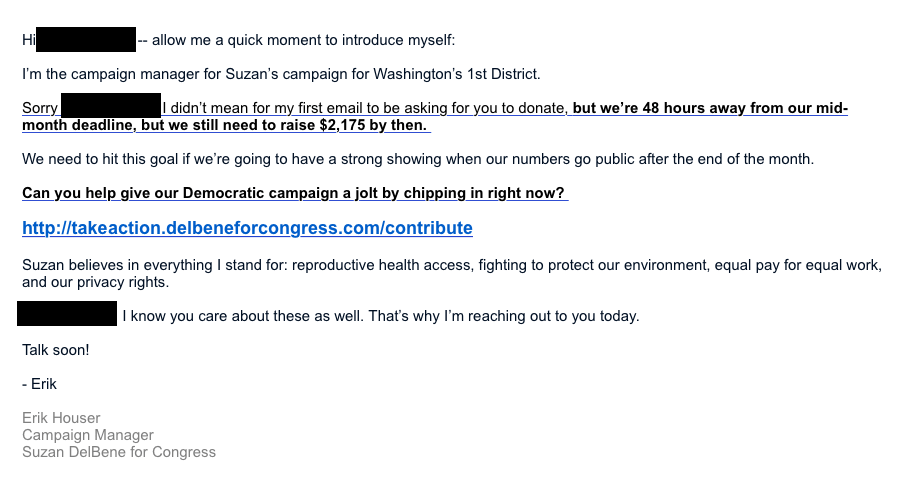 Just to be clear, no actual, mid-month deadline exists. But, that's not the only odd part of DelBene's emails. If the figures she claims are correct, her campaign only managed to raise $680 in the course of two days.
Again, for someone who spent more than $2.8 million of her own money on her 2012 campaign to first buy her seat in Congress, it's unclear why DelBene cannot just cover the $2,175 she supposedly needs to meet the fake mid-month deadline.
We're not buying DelBene's I-need-a couple-of-thousand-dollars-even-though-I-am-multi-millionaire who bought her seat in Congress fundraising ploy. And, it's getting old.
Maybe her donors are figuring that out as well.