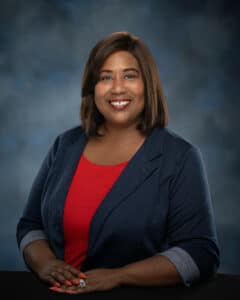 8th Congressional District GOP candidate Carmen Goers is the subject of this week's Newsmaker Interview, as Shift continues its early coverage of the important 2024 elections.  If you have been to a GOP event in the 8th Congressional District (Chelan and Kittitas counties and the Eastern portions of King, Pierce, and Snohomish counties) during the past 10 months, chances are you have run into Goers. Her Facebook page is filled with pictures of her meeting with grassroots activists as she mounts her campaign to unseat 3rd term Democrat U.S. Representative Kim Schrier.
In her interview, Goers explained why she decided to run for Congress and what her top priorities will be if she is elected. She stated that the U.S. should strongly support Israel after its citizens were brutally attacked on October 7th.  Goers expressed her belief that cutting taxes and regulations is an effective policy to fix the many negative impacts of "Bidenomics." She asserted that the U.S. Department of Education needs to focus more attention on reading, writing, and arithmetic to improve our children's education, which will then allow them compete in a global market.  Finally, Goers provided us with a book which helped to guide her in her decision to run for Congress.
First, why have you decided to run for Congress? What type of reaction are you receiving as you travel around the 8th CD?
I decided to run for Congress because I have seen a tragic lack of leadership from our current congresswoman. The 8th Congressional District is an expansive district comprised of small towns and suburban cities with varying needs. I am running because I have the necessary skills to address the fiscal and regulatory concerns in the district and support our country in securing a robust economic future.
Our country needs elected representatives with financial understanding; as a commercial banker, I can bring creative solutions to balancing our budget. I am running to work diligently and pragmatically on solving the issues and concerns that many have about their safety and future. I'm not just running to be a congresswoman; I'm running because I live, work, and play in this beautiful district.  I want to protect and serve our community so our residents can thrive for generations.
The reaction to me entering the race has been very positive. I announced in February of this year and have traveled over 8,000 miles, meeting elected officials and community members throughout the district. The 8th covers 7,000 square miles and touches six counties. I am honored to have received the endorsements of over 20 elected officials including legislators, mayors, and council presidents.
The endorsements include the Mayor of Enumclaw Jan Molinaro, Black Diamond Councilman Brad Douglass, City of Kent Council President Bill Boyce, 39th District Senator Keith Wagoner, 13th Legislative District Representative Alex Ybarra, as well as both 2nd District Representatives JT Wilcox and Andrew Barkis. These are just a few of the endorsements I have received, and the list continues to grow.  The support I have received pushes me even more to work hard for my fellow Washingtonians and make sure their concerns are addressed in Congress.
If elected, what will be your top priorities in Congress?
Improve our education system. Supporting school choice.
Support our first responders and our military personnel. Work to stop human trafficking and the growing number of missing and murdered Indigenous people.
Fight for our small businesses and the agricultural industry by auditing regulatory impediments to business and industry.
Modernize the foster care system. Support our youth to have a stronger foundation for productive adult life.
The situation in Gaza continues to make headlines.  What should the U.S. response be?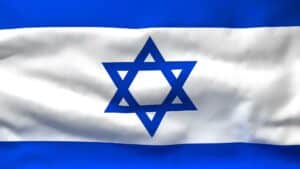 I stand with Israel and with those who are Jewish. The attacks by Hamas were acts of terror and should not be tolerated at all. The response from the U.S. should be swift and precise. As a former military spouse, I understand the risk our troops are taking, but if we do not stand firm with our allies, then we are opening ourselves up to an attack on our homeland. We must help Israel and the innocent lives being taken.
On your website and in your introductory video, you talk about the Democrats' inflation being yet another "tax" that hurts the middle class.  What do you believe should be done to reduce inflation?
We need to cut taxes and the over-regulations that are harming our businesses. As a commercial banker, I have worked and served our business community as the Chamber of Commerce government affairs committee chair. Business owners need help, they are making difficult decisions between addressing the growing cost of operations vs. keeping their doors open.  These discussions generally include the extreme taxes they are paying and the over-regulation hindering them. The Bidenomics that the current congresswoman says is helping isn't helping. It hasn't lowered inflation at all. We need to cut taxes and regulations and help businesses succeed.
You have stated that our children are not receiving a proper education, because they are being "caught in the culture wars of the progressive left."  How can Congress change the emphasis to again teach "reading, writing, and arithmetic?"
It's time that we hold the Department of Education to its assigned task: to promote student achievement and preparation for a global competitiveness by fostering educational excellence and ensuring equal access. The pandemic allowed for a lot of things to be forgotten, it's time for the federal government to step in and bring back excellence in education.
My great-grandmother was raised in a time when she wasn't allowed to learn to read or to attend schools. I value education, it means the world to me. We need to hold department leaders accountable and stop the madness of progressive policies that are causing our children to be more concerned about everything else besides learning to read, write, and arithmetic.
In our April 2022 interview with you, you said your favorite book was "The Giving Tree."  Since we always ask candidates to name their favorite book, is there any other book that also impacted you?
I still love "The Giving Tree", but another book for me is "Finding Your Why". I've thought a lot about "my why" and why I decided to run and the answer is because I'm ready to be a strong voice for this district, something that has been missing for far too long.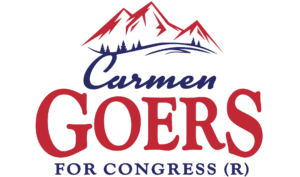 If you want more information on Carmen Goers' campaign in the 8th Congressional District, please visit her campaign website.