This week's Newsmaker Interview is with the Chairman of the Washington State Republican Party Caleb Heimlich.  With the end of the 2021 legislative session (which Heimlich labeled as "brutal"),  we thought it would be interesting to obtain the thoughts of the person who is responsible for leading the effort to turn the radical and expensive laws passed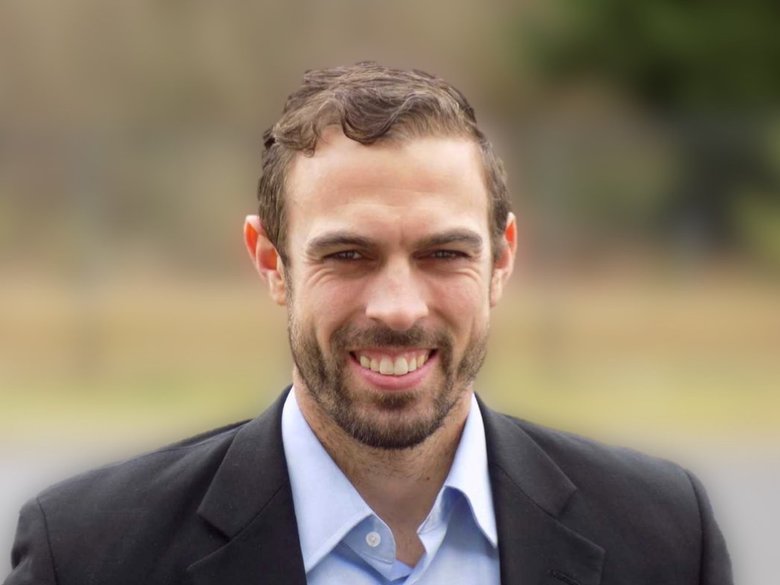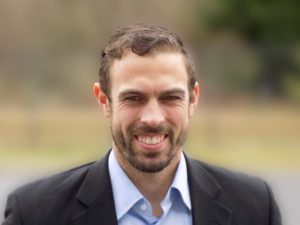 by the Democrats into opportunities for Republican candidates. Heimlich shares the state party's plans for 2022 as they work for a repeat of 1994 and 2010, when voters overwhelmingly rejected the misguided and unpopular policies of the Democrats and elected Republicans in record numbers.  Heimlich also describes how he chose to "lead by example" in condemning the political violence which took place on January 6th and the "hypocrisy" of Democrat officials who remain fixated about the acts committed by fringe Trump supporters but have remained silent about the numerous acts of violence committed by their supporters.
What are your thoughts on the 2021 legislative session?
For the taxpayers, this was a brutal legislative session. Democrat majorities adopted a first ever income tax on capital gains, inserted language meant to block the people from voting on it through a referendum. They passed this, likely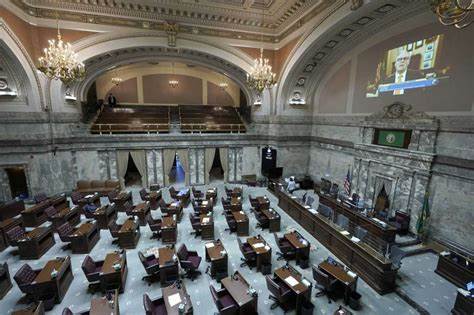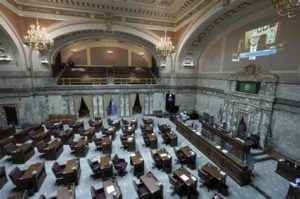 unconstitutional, tax despite growing revenues and a budget surplus. They also voted to raise the cost of gasoline significantly through the cap-and-trade program and the low carbon fuel standard, which will cost taxpayers at least an extra $10 per tank on average. When you add in the anti-policing legislation you can see why many people have said this was the most extreme session in our state's history. While they were passing all these bad bills, Democrats refused to vote, as so many other states have, to rein in the Governor's uncheck emergency executive powers. Every Democratic legislator is on record allowing one elected official to make arbitrary decisions impacting millions of Washingtonians.
There have been many people who equate what is going on in both Olympia and Washington D.C. to what happened after the 1992 and 2008 elections, when the far left of the Democrats took over and pushed too far with their legislative agenda. In both cases Republicans had major wins in the next elections.  What is the Washington State Republican Party doing to make sure 2022 is a successful year?
I firmly believe that 2022 is a unique opportunity for us to repeat history and bring real change to our state legislature and our congressional delegation. We are focused on three components to strengthen the party and prepare to win in 2022.
The first is infrastructure, the party is engaging in a grassroots training and organizing like never before. If we can recruit, train, and mobilize volunteers we will lay the groundwork for victory in elections. Our task with volunteers is simple: register new voters, persuade swing voters and turn out our Republicans to vote. Already this year we have conducted 22 trainings and trained over 1,000 activists.
The second focus is on messaging. Too few voters understand what just happened in Olympia, so we must create the mechanism to tell that story and show what Republicans would do differently. To accomplish this we are investing in digital ads, sending text messages and growing our social media reach and our e-mail list, to better tell our story to more people.
The third focus for the party is engaging with communities where the Republican Party and our candidates haven't gone in the past. The Republican Party presents the best defense for the American dream, and that dream means opportunity for all. We must do a better job of reaching all communities with the message that Republicans care about them and will represent them better than the status quo.
Filing for the 2021 local elections has just concluded.  Has the WSRP been active in recruiting candidates for local elections?
Absolutely! As mentioned above we have held 20 + grassroots trainings and at those trainings we included a campaign component and encouraged people to run for office. We have partnered with our 39 county parties to make local campaigns a top priority. We are supporting local campaigns with training and resources and training and organizing activists to help win in 2021 in preparation for 2022. I am particularly focused on impacting city council and school board races this year. We need strong city leaders to fund local law enforcement and prioritize public safety. And we need good people on school boards to focus on education not indoctrination.
We recall you (as well as many Republican officials) being outspoken about the political violence that occurred on January 6th in both Olympia and Washington, D.C. while it was taking place.  It has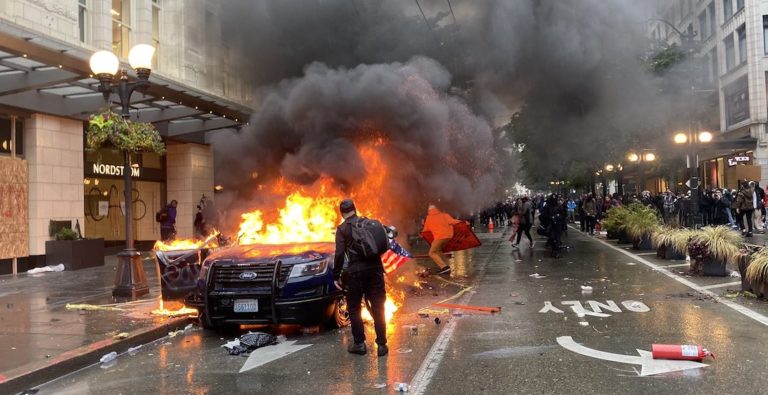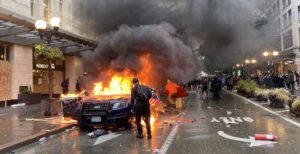 been almost a year since liberal activists committed several acts of political violence over the course of a few months in Seattle and yet not one Democrat Party official or elected official has condemned the violence that included an attempted mass murder, numerous physical assaults, and mass destruction of personal property. What can the Republican Party do to hold Democrat officials accountable for criticizing political violence from the Right, yet hypocritically saying nothing about the on-going violence from those on the Left?
The first thing for me is to lead by example. By consistently condemning political violence whenever it occurs and regardless of who perpetuates it, I believe it gives our side an increased level of credibility. We can then continue to highlight the Democrats' failure and lack of moral clarity when it comes to condemning acts of violence by radical leftists. Voters can see through hypocrisy, and we will continue to hold Democrats accountable for their failure of leadership in Seattle and elsewhere.
What can the WSRP do to take advantage of the growing concerns among Seattle voters towards the failed liberal policies of its current elected leaders?
No question voters are becoming more and more concerned with the insanity of the Seattle City Council. As homelessness, crime and rampant lawlessness increases voters are looking for alternatives. The Republican Party and our candidates must do better at communicating with voters in Seattle and messaging on their concerns.
Even if the city is not at a tipping point yet to where voters there will elect a Republican mayor it is still a tremendous opportunity for gaining votes in statewide races. President Trump got 8% of the vote in Seattle. If we can increase that to 18 or 20% for Republicans running statewide that is thousands of net votes and would help us win.
Seattle's city leadership is a perfect example of why we need balance in Olympia. When Danny Westneat wrote "It's Seattle's state now in politics, everyone else is living in it," that pretty well summarizes why we need more Republicans in the state legislature.
How can people get involved in helping the Republicans in upcoming elections?
The first step is to go to www.wsrp.org and sign up for our e-mail list. We send out notices about upcoming in-person and virtual trainings. After attending one of the trainings we will easily connect you to your local county party and other activists in your area where this year you can support good candidates running for local offices and build connections for the work needed to win in 2022. County Parties are truly the backbone of our organization and I cannot thank them enough for all they do, especially in organizing new volunteers. Politics is now a year-round affair. We need people engaged and active in order to take advantage of the opportunity the Democrats in Seattle, Olympia and Washington D.C. have given us.