Shift's Newsmaker Interview is with Sean O'Brien, the new Eastern Washington Director for the Washington Policy Center (WPC).  Sean returned to Washington State after spending eight years in Washington, D.C. as the Deputy Chief of Staff for Congressman Dan Newhouse (R – Sunnyside) and as the Executive Director for the Congressional Western Caucus.  He is a Gonzaga University graduate, participated in the Slade Gorton Global Leaders Program, and currently serves on the board of the annual Roanoke Conference.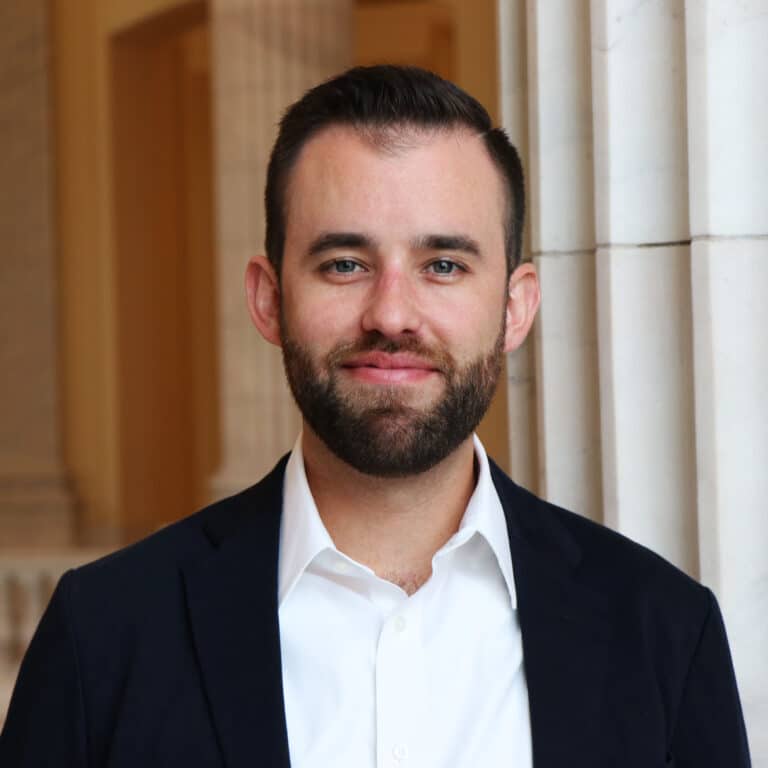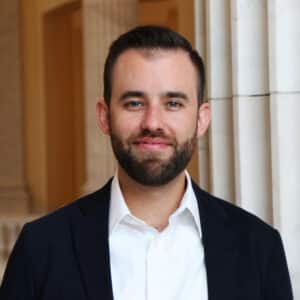 In the interview, O'Brien stated that Governor Jay Inslee misled the public about the dramatic increase in the price of gas caused by his cap-and-trade policies and that his administration failed to follow the law to exempt Washington State farmers from the significant (more 45 cents a gallon) rate increase.  He provided his suggestions on how the state's agriculture community can ease the constant attacks it receives from liberal Puget Sound area legislators.  O'Brien shared his thoughts on the wealthy urban environmentalists' unscientific attacks on the Snake River Dams and on how the state should follow the example of Tribal nations who use forest management to reduce the risk of wildfires.  Finally, O'Brien provided his insights on WPC's activities in the coming months.
After spending eight years working for Congressman Dan Newhouse where you were focused primarily on national and federal issues, what made you decide to change career paths by joining a free-market think tank which is primarily focused on state-based issues?
The work is very much the same because in both cases, I'm working on behalf of the communities East of the Cascades. Focusing on the federal issues impacting communities in Central and Eastern Washington – from Okanogan to Yakima over to Moses Lake, Ritzville, and Tri-Cities – it was my job over those eight years to ensure they had a voice in natural resources, agriculture, and energy policymaking in Washington, D.C.; now, it's my job to ensure they have a voice in Olympia's decision-making. It's been a very natural transition – particularly because I actually interned for Washington Policy Center a dozen years ago after my time at Gonzaga! It's good to be home – plus, it's a heck of a lot easier to catch a Zags game in The Kennel now that I'm living in the region again.
Governor Inslee's "cap and trade" has dramatically increased the price of gas in Washington State (despite being promised that it would "only cost pennies"). The state's latest CO2 auction (held May 31st) will cause fuel prices to climb even higher. Fuel is a major cost in agriculture and the Inslee Administration has failed to follow the law by not providing an exemption for our state's farmers. How is this impacting Eastern Washington?
It's galling how both the governor and the Department of Ecology have misled the public on the impacts of the state cap-and-trade program – and they continue to do so by scrubbing their website of past claims minimizing the cost increases at the pump. I wrote about this issue in The Spokesman Review earlier this week to highlight the fact that we are going to continue seeing higher prices as we move further into summer. Our farmers are being hammered by this and the state has failed to fulfill the law, which stated specifically that the agriculture sector was to be exempt from such impacts. The Legislature failed to fix this during the session and one can expect this may likely end up in the courts due to the state's delinquency.
In your opinion, what can our state's agriculture community do to stop the continuing anti-farming policies that come from liberal Puget Sound lawmakers?
We've got to continue telling our story. It's remarkable the contributions our region's farmers provide for the state, the country, and the globe when it comes to feeding the world. Our producers are on the frontlines of innovation in agriculture – we need to be proud of this leadership and we need to be our own best advocates.
I think of leaders who walk the talk like Jason and Karen Sheehan of J&K Dairy in Sunnyside. For decades, there has been an acrimonious relationship between the Department of Ecology and dairy farmers in the Yakima Valley, one that's often led to too much costly time in the courtroom. And believe me, I don't blame these farmers for fighting to protect their way of life. But instead of perpetuating this cycle of distrust, government intrusion, and lawsuits, the Sheehan's have opened the doors of their operation to Ecology's local representatives to help educate them and demonstrate just how safe, clean, and efficient their dairy operations are and how they are constantly working to be environmental stewards on their farm. That is true leadership and that is a story we need to be telling.
Wealthy urban environmentalists continue to seek the removal of the four dams (and the clean energy they provide) along the lower Snake River.  What is the Washington Policy Center doing to make sure science, and not political rhetoric, is the deciding factor in determining the dams' fate?
Todd Myers' work is second to none on this. As WPC's Environmental Director – and I should add, as a member of the Puget Sound Salmon Recovery Council – he's spent years advocating for rational policymaking regarding both aiding our native salmon species and supporting our dams and the clean, affordable, reliable power they produce. Fish and dams can and do coexist. Our region is a leader when it comes to the efficiencies we've developed at our hydroelectric dams. With the engineers, fish biologists, and researchers at Pacific Northwest National Laboratory in Richland leading these efforts, we are not only supporting innovation at our own dams – we are transporting our research and technology to other regions around the globe. Again, we need to be telling our story. I'm excited that Todd will be testifying at an upcoming field hearing hosted by the U.S. House Natural Resources Committee in Tri-Cities where he will do just that.
Wildfire season is upon us.  What policies and forest management practices will best reduce the damage done by wildfires in Central and Eastern Washington?
We should be looking at our Tribal neighbors on this issue. The Colville Tribes and Yakama Nation are very effective forest managers, demonstrating what it means to genuinely benefit the environment through active management. In doing so, they create healthier, more resilient forests which in turn reduces the prevalence of catastrophic wildfires and saves local communities and the environment from debilitating smoke. We should be following their example.
Finally, what can Eastern Washington residents expect from WPC in the coming months and years?  What new wrinkles will you bring to the job?


The federal government has a huge footprint in our backyard here in Eastern Washington. Be it our National Forests, our federal river-power system and the Columbia River Treaty negotiations, the Hanford cleanup and the Department of Energy's national laboratory, as well as the role the federal Farm Bill plays in agricultural production right here in the region, there is so much national involvement in the issues that make up the backbone of so many of our sectors. Likewise, state policies coming out of Olympia have great impacts on us as well. I am excited to help look at how we can share best practices – and learn from failed ideas – between state and federal policy. Washington Policy Center has built a reputation for being rooted in sound policy research and recommendations for decades – we remain committed to doing so for the benefit of our great state moving forward.
You can find out more about Washington Policy Center at WashingtonPolicy.org and can follow O'Brien on Twitter here.