Shift's Newsmaker Interview is with Michael Gallagher, president & CEO of the Washington Policy Center, one of the top state-based free market think tanks in the country.  Gallagher returned to the state to assume the role after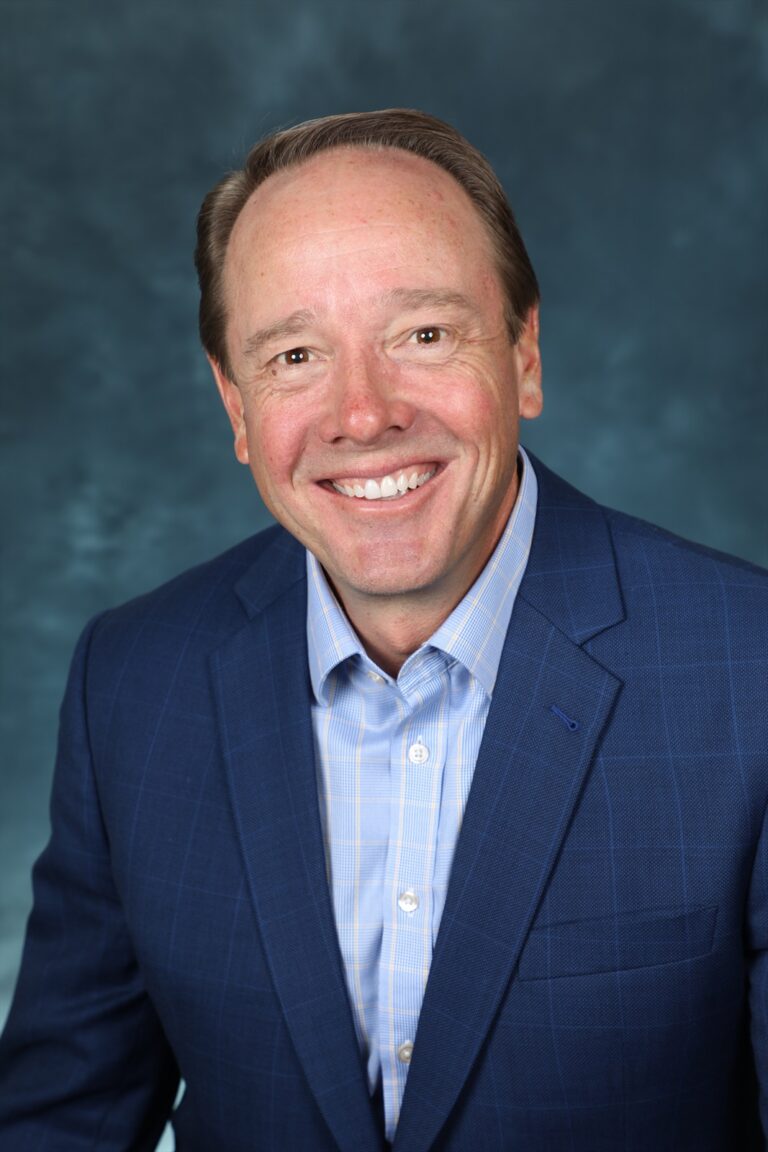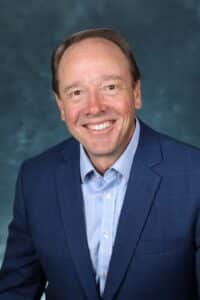 spending 25 years working in Washington D.C. as the Assistant Secretary at the US Department of Commerce and president and CEO of the Entertainment Software Association.  Gallagher outlines many of the exciting programs taking place at WPC, including its "Solutions On the Table" series which helps average citizens understand the top issues before the Washington State Legislature. Gallagher also describes the great success WPC has had in placing information about the cost of Governor Inslee's extreme energy policies at the locations where citizens will most feel the effect – at the gas pump.  WPC's has already placed more than 300 "pump-topper" at Washington State gas stations to inform drivers that Governor Inslee's policies will increase the cost of gas an additional 46 cents a gallon, beginning in the new year.
First, welcome home. After spending 25 years living in Washington, D.C. you have come back to Washington State.  What motivated you to take on your new role with the Washington Policy Center?
Washington is our home!  For over 25 years, my career has been at the intersection of policy, politics and technology.  We left Washington State twice – once for Congressman Rick White, and the second time to be an Assistant Secretary of Commerce after 9/11 for President Bush.  We kept our house in Ocean Shores and our younger daughter is a bioengineer from the UW.  My son and I went to both Super Bowl 48 and 49 (one way better than the other…).  Policy pulled us to DC twice, and WPC's policy leadership brought us back.  It just took 21 years…
WPC has launched a new program called "Solutions on the Table." Can you explain to our readers what was behind the development of this new endeavor and what you are hoping to accomplish.
For the better part of a decade and a half, WPC has released a Policy Guide – A detail-rich, extensively footnoted book offering a synopsis on how state government works in key areas and what our recommendations would be. This Guide was given to legislators and staff to help them quickly understand state policy in a broad range of areas and to give them a starting point for reform.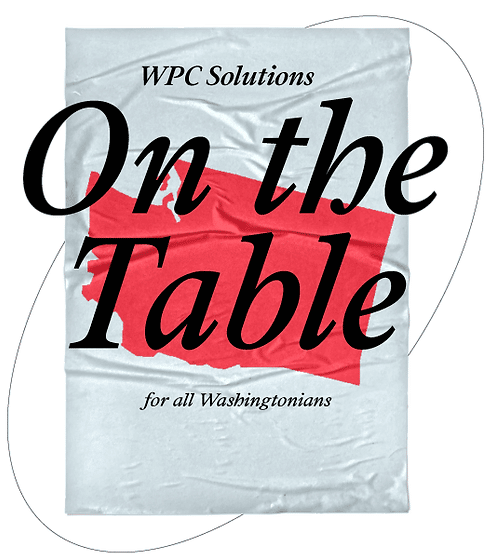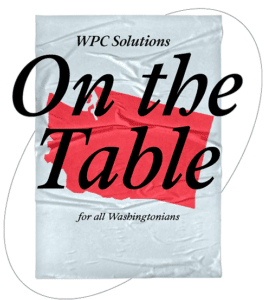 Well, it struck me as a great product, but that if legislative sessions are the SuperBowls of the state policy world, then WPC needed to get these ideas in play in the regular-season – the rest of the year.  So that people would be thinking about and debating these issues long before they are presented in the legislative session.
We created Solutions on the Table to do that – take some of our key policy ideas, break them down into easy-to-understand videos for every Washingtonian, not just legislators.  They offer a "cliff's notes" version on a landing page with the opportunity to click through and go into depth for those so inclined.  We also moved the ideas from a guide on the shelf to engaging content in your hand — digital, mobile, and sharable.  That's what this initiative is about.
What issues will you be highlighting with "Solutions on the Table?"
We've started with six: the need for a sales tax cut; the long-term-care payroll tax; the Low Carbon Fuel Standard; collective bargaining transparency; funding students with Education Scholarship Accounts; and the 46 cent per gallon projected increase in gas prices coming from the emissions tax.
We just posted another three issues last week.    And we don't expect it to end there.  We want this to be a regular way of sharing policy at WPC.
WPC has been successful in placing signs above gas pumps ("Pump Toppers") which provides information about how much the price of gas is expected to increase as the result of the Democrat's Cap and Trade legislation.   Tell us about the signs and where people can expect to see them.
Yes, well David Boze, our communications director, came up with the idea to place the signs about the tax on gas where it would hit people the hardest—where they're actually filling up. When I heard the idea, I thought it was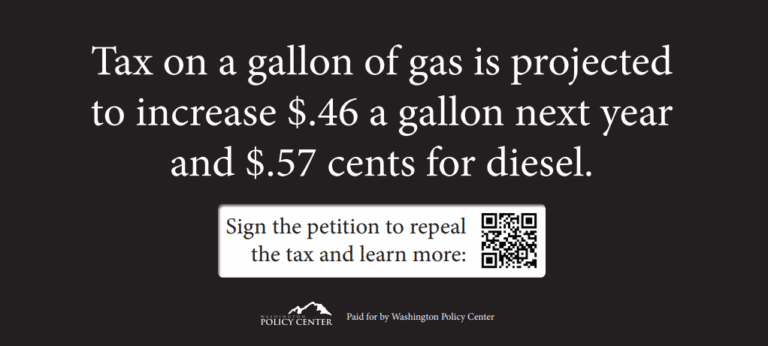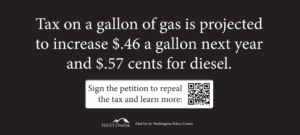 great—edgier than WPC is typically, but the potential was obvious.  And the adoption of the idea proves the case. Initially, we were able to buy signs on 24 Shell stations from Arlington to Tacoma. When other people in the industry saw what was happening the interest in spreading the message just exploded. I think at this point we have around 300 stations participating, almost 3000 signs printed, and word is still spreading.
The signs have a QR code that connects you to basic expressions of WPC research from Todd Myers, our environment director, who applied the impact of the projected cost of a metric ton of carbon to the price on a gallon of gas. It's a simple calculation using state numbers.  In 2023, gas is expected to rise 46 cents and diesel by 56 cents – and that's just a start. For all intents and purposes as things stand, Washington drivers are set to see the tax they pay on gasoline almost double next year.
What is on WPC's agenda for 2023?
With 7 center directors and such a broad range of focus, that's a question I probably can't fit into a single answer, so let me give you a few highlights.
Jason Mercier, our Government Reform Director, will continue to follow the fight over the income tax on capital gains in court. Jason's research has been instrumental in showing beyond doubt the nature of the tax.  The IRS and the revenue departments of 49 other states have confirmed it, now the state supreme court is considering it. The hearing before the Supreme Court is coming up fast – January 26, 2023.  How that case is decided will impact our approach, but WPC is committed to keeping Washington income-tax free.
Liv Finne, our director for education was among the first to shine the light of shame on the 1.1 million kids left behind by our public school system after two years of school lockdowns.  The state has billions of dollars from the federal government to help those kids catch up – and Liv is passionate to make sure it's used to help kids and not a government system.
We're hopeful that balance can be restored to the governor's emergency powers now that the pandemic emergency declaration is over.  Agree or disagree with the governor's emergency decisions, 975 days is way too long to leave the people's representatives out of the process.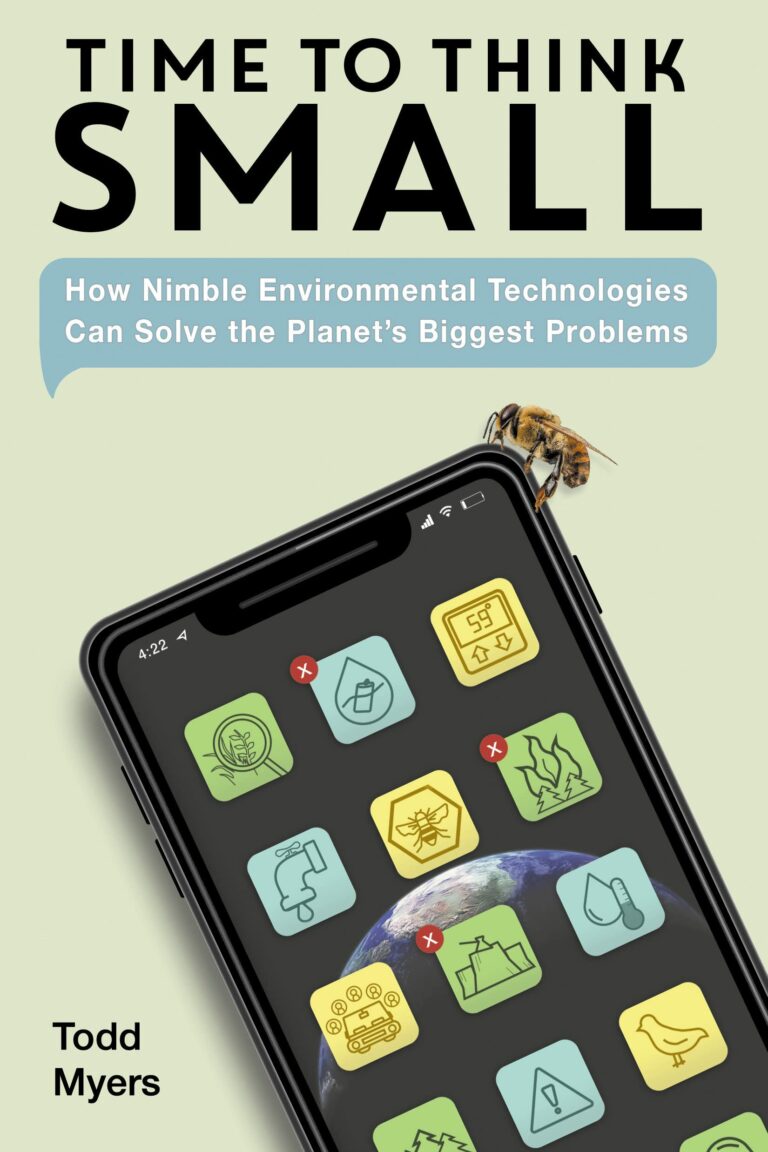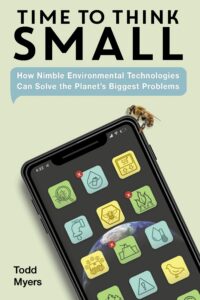 We're hoping to build on past success and see more of our recommendations on occupational licensing reform adopted, making it easier for immigrants, low income and military families to find jobs and pursue their dreams.
Todd Myer's new book, "Time to Think Small", is an inspiring guide to a better, more efficient and more hopeful environmental approach and we're excited to be sharing that message.  And of course, the Long-term-care payroll tax is scheduled to start withholding this year, and Elizabeth Hovde, our health care director, will continue her work to expose the problems with this new tax and the false promises of the benefit.
How can people learn more about the work WPC is doing and how can they get involved with your activities?
Our research and blog publications are free and updated daily at WashingtonPolicy.org and on our social media pages on Facebook, Twitter, Instagram and YouTube. People can also check out our new Solutions on the Table pages –those would be especially great to share with friends or relatives who may not be sure of what direction we should go on the issues.
If you believe in free markets in Washington State, you are not alone.  Amplify your voice and join our movement. Become a member, spread our work, bring it to your town halls and seek to make this state the best it can be.