The controversial decision to swap out veteran elections professional Kim Wyman as Secretary of State for a professional campaigner like Democrat State Senator Steve Hobbs was vintage Jay Inslee, all partisanship, no accountability for a power-drunk governor.  It's now up to Secretary-appointee Hobbs, who is the first Democrat to hold the job since 1965 (since voters have trusted Republicans with the position for the last 15 elections) to change this narrative.
And in what may be a first test for the freshly minted Democrat Secretary of State, he will have to show his true colors by either continuing to use his campaign dollars as slush funds, sliding them around from his previous political races, to fund his campaign for the seat he was just appointed to, or giving the money back?
Unfortunately, if you go by Hobbs previous questionable campaign behavior, the answer is slushy.
Our state's campaign finance rules are designed to inform voters about who is funding campaigns. There are rules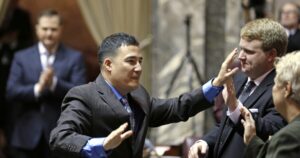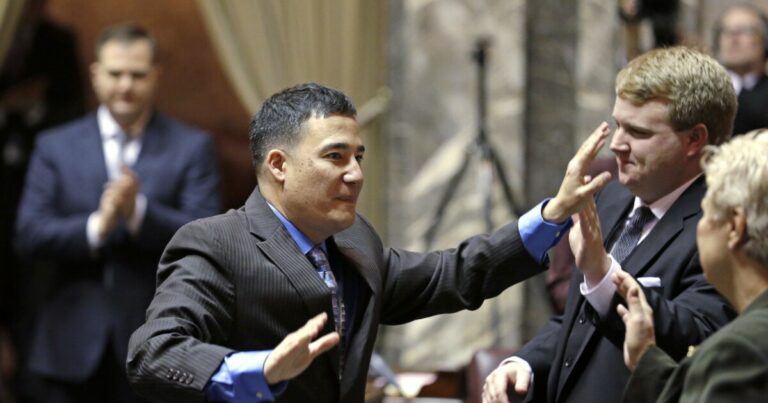 preventing unused campaign funds from previous races from being transferred immediately to new races, without the express and written consent of the donor that gave the money in the first place.
Hobbs, given his multiple failed runs for higher political offices other than the one he currently occupies, there is a lot of fast and loose cash at his disposal. Hobbs latest campaign C4 financial disclosure showed he had amassed $276,000 in his State Senate re-election account, which is likely to soon be transferred to his recently opened Secretary of State campaign account.
For every one of those $276,000 dollars, Hobbs needs consent from the original donors allowing him to transfer the money to a different race. That would seem fair, since the donors who wanted him to continue being a pain to Gov. Inslee from the State Senate may not want him to be managing our state's elections, but it's not as simple as it seems.
Hobbs, over the last 12 years, has moved unspent donations adding up to some $2.1 million, back and forth between campaign accounts (and his dubious legislative "surplus accounts"), mixing amounts and using the money for various political races in the state, blurring where the money originally came from. It's going to be tough for Hobbs to the "follow the money".
Given the solemn responsibility of the Secretary of State to provide security for Washington's elections, shouldn't Hobbs adapt his ethics to his new job and quit using regulation backdoors to hide who is funding his campaign? If he is going to play it straight, he's going to have to prove where all his money came from, or just give it back (if he can figure out who to give it to).
Hobbs new campaign website is already up and has seemingly already violated the Department of Defense Lanham act, which prevents the use of military insignia on political publications. Another rule broken by the person who claims he is responsible for following the rules and protecting our elections.
And, seemingly not wanting to waste any time in his newly appointed job before expand an authoritarian approach to government, Hobbs told the Olympian that he plans on "creating a plan to respond to misinformation and disinformation". It's truly scary coming from the ex-Senator, known in the halls of Olympia for his backroom deals and shady political payoffs. What might Hobbs and his handlers decide is disinformation and what is he planning on doing about it? You might ask who is defining what misinformation is.
Will publications like Shift fall under Hobbs partisan gaze, if Shift dares to criticize the Secretary of State's office? Will the exposure of Hobbs slush fund antics be classified as misinformation?
With the appointment to Secretary of State, Hobbs is now the benefactor of a $100k pay raise from Inslee along with a boosted lifetime pension. The lucrative appointment was given in return for opening a seat for a trusted far-Left vote in the State Senate for Inslee. Nothing unusual about that, right?
Gov. Inslee seemingly gave the appointment to Hobbs to get him out of the way, so that the Democrats can appoint a more extreme voice as the Transportation Committee chair in the Senate. Hobbs gave up that job for one he might not be able to keep, especially considering Hobbs has lost ALL three of his previous statewide bids for office.