The world learned quite a lot about how the Democratic National Committee (DNC) does business thanks to the recent Wiki-Leaks revelations of internal party emails. But, interestingly enough, for those who bothered to search through the emails (like we here at Shift), we also learned how Jay Inslee does business.
Last month, President Barack Obama was in Seattle fundraising for Governor Jay Inslee at the Washington State Convention Center. Prior to the start of the fundraiser, Inslee sent "personal" emails to a couple of big-dollar liberal donors in the Seattle-area, including Tom Campion (co-founder of Zumiez).
Only, the emails Inslee sent to big-dollar donors like Tom Campion were not actually personal. He sent the exact same "personal" email invite to other donors.
Check out the email to Mr. Campion, followed by an email to Craig W. Reynolds (President, Society of Actuaries):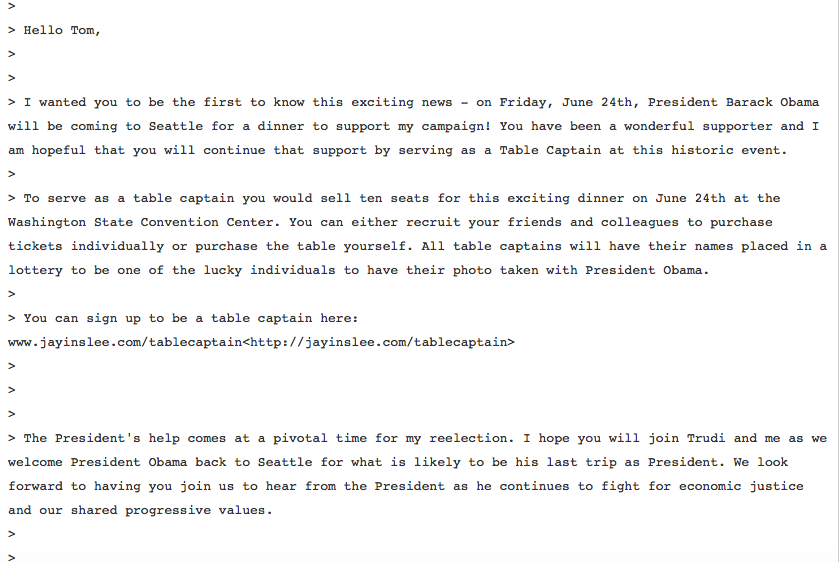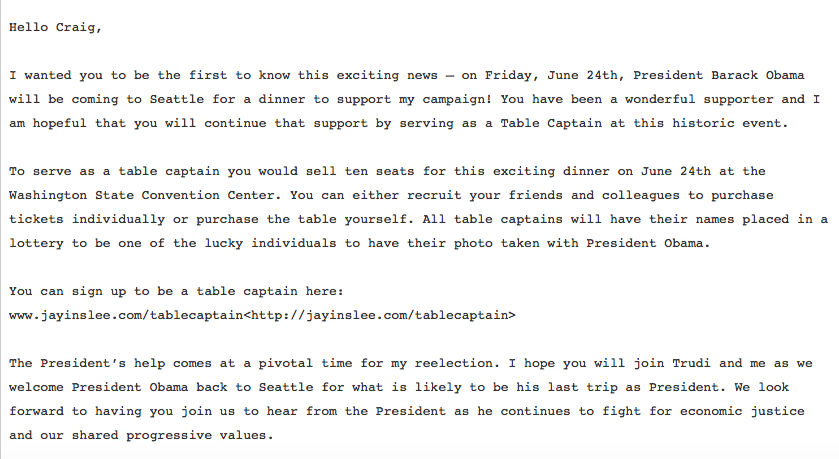 And, here is how both emails end:

One would think that Jay Inslee and/or his staff would take the time to actually write a personal email to a big-money donor like Mr. Campion. But, considering Inslee doesn't actually work that much, his laziness comes as no real surprise.