Our green governor has sent out some exceptionally desperate emails lately– and that's saying a lot considering his email history. During the last couple days of April, Jay Inslee's campaign sent out multiple crisis-sounding fundraising emails per day.
Here are just a few examples from April 29th and 30th: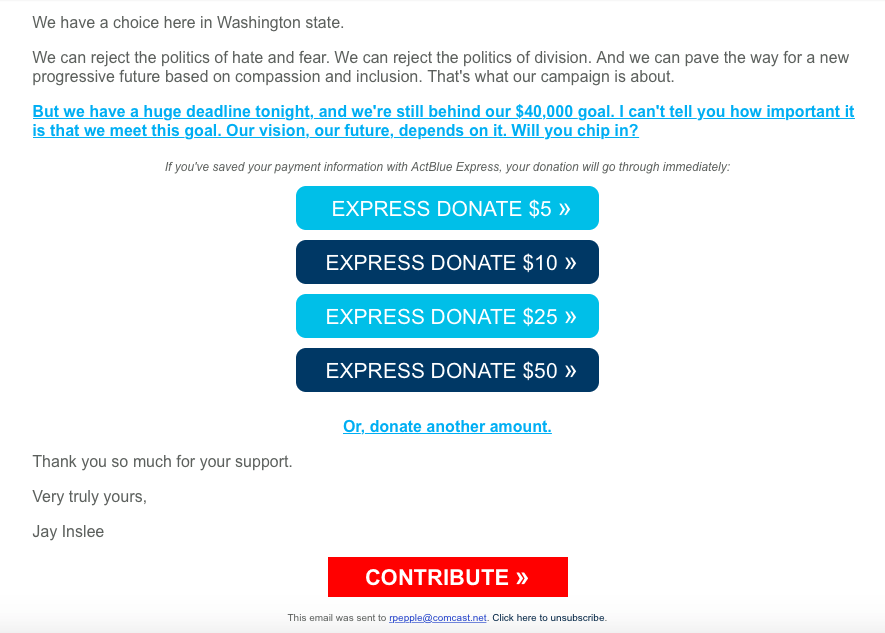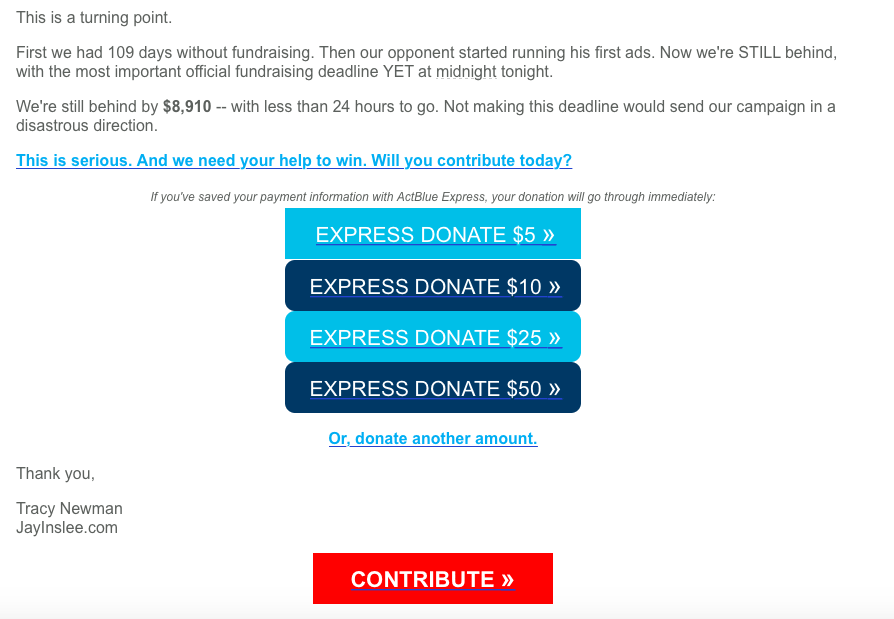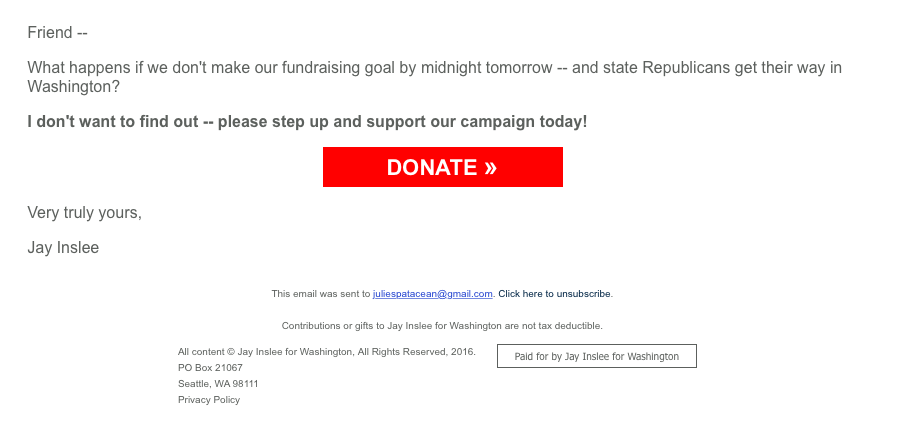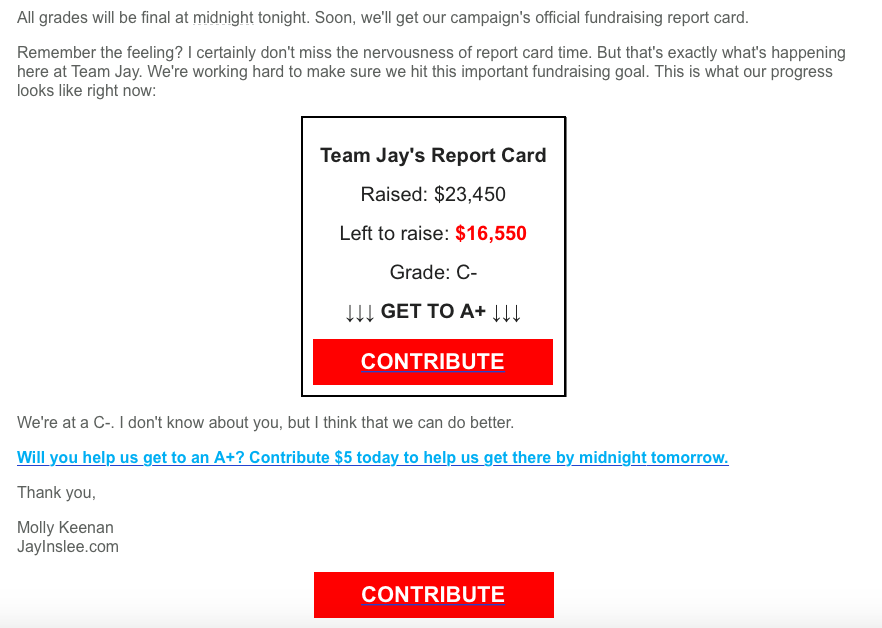 Inslee's campaign staff has figured out that his failure at governing is why he is failing to attract donors this year. So, they've gone to pathetic lengths to raise money — openly admitting that they are failing and/or at a "C-" … what ever that means.
Of course, you can't blame Inslee's campaign staff. Our green governor hasn't exactly given them a lot to work with.
Inslee's job performance rating has been on the decline through out his failed administration. A mere 39% of voters polled indicated that they were inclined to vote for his reelection. Apparently, far less are willing to write a check to his campaign.
So, what is Jay Inslee so frantic about?
Probably his unpopularity brought on by his nonexistent record of leadership.