Shift's Newsmaker Interview is with Steven Strachan, the Executive Director of the Washington Association of Sheriffs and Police Chiefs (WASPC).  This week the organization released its annual Crime in Washington report which revealed that while violent crime rates are dropping around the country, they continue to rise in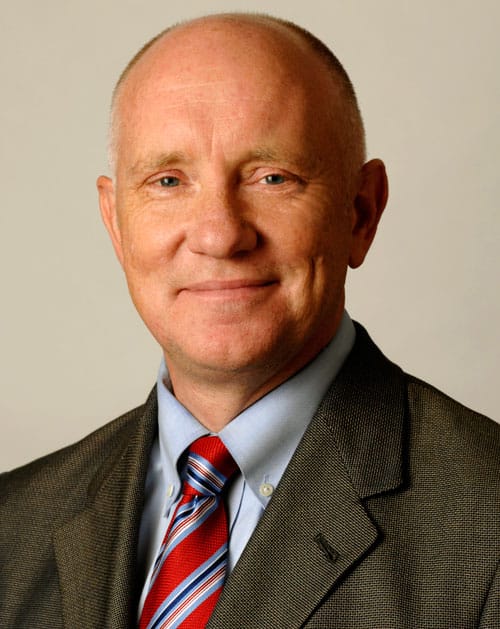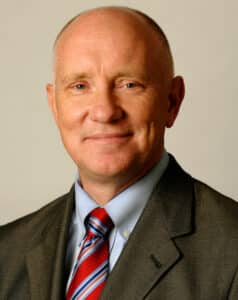 Washington State.  The report also showed that Washington ranks dead last (behind all other states and the District of Columbia) for the number of police officers per the number of residents they are paid to protect.  The data also demonstrated that it is persons of color who have been disproportionately impacted by the rise in crime and the reduction of police officers.
In Shift's interview with Executive Director Strachan, he discussed the data in WASPC's report and how local and state lawmakers must be mindful of the disturbing trends when developing "balanced" future public safety proposals.   He also shared his thoughts on how more police officers can be recruited to the state, the legislature's recent "fix" of the Blake decision (drug possession laws), and what still needs to be done to improve law enforcement's ability to pursue suspected criminals.
First, please tell us about the Washington Association of Sheriffs and Police Chiefs (WASPC) and the mission of the organization.


The association was founded in 1963 and consists of executive and top management personnel from law enforcement agencies statewide. Our membership includes sheriffs, police chiefs, the Washington State Patrol, the Washington Department of Corrections, and representatives of a number of federal agencies. WASPC is governed by its executive board.
WASPC is the only association of its kind in the nation combining representatives from local, state, tribal, and federal law enforcement into a single body, working toward a common goal. WASPC's function is to provide specific materials and services to all law enforcement agencies in the state, members, and non-members alike. The 1975 legislature made WASPC a legal entity designating the association as a "combination of units of local government."
The mission of the Washington Association of Sheriffs and Police Chiefs is to lead collaboration among law enforcement executives to enhance public safety.
This week WASPC released its Crime in Washington Annual Report. What is the summary of the data?
Crime was up and the number of law enforcement officers was down in the latest Crime in Washington report for 2022.  The rate of murders, violent and property crimes rose across the state, while the number of officers available to respond and serve our communities decreased again in 2022.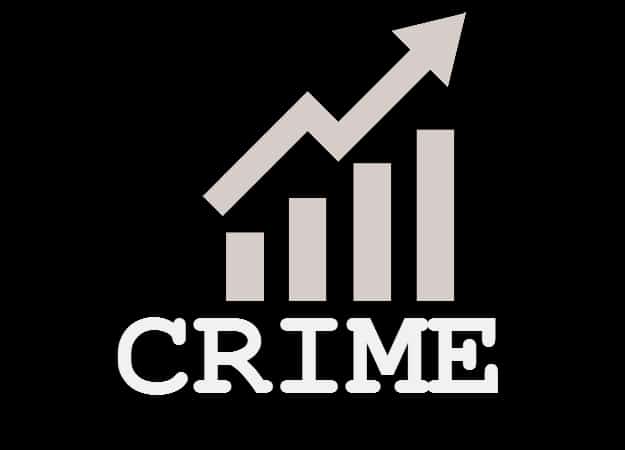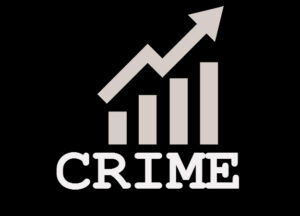 The report shows that there were 394 murders in 2022, an increase of 16.6 percent over 2021. This is the highest number of murders recorded since WASPC began collecting this data in 1980.  Homicides have increased 96 percent since 2019.  Crimes against persons, property and society all increased in 2022, and violent crimes showed an increase of 8.9 percent.
The total number of commissioned officers statewide was 10,666, down from 10,736 in 2021, while the total population of the state increased by 93,262.  Washington again is ranked 51st out of the 50 states and District of Columbia for the number of officers per thousand residents. Reported cases of officers assaulted was 2,375 in 2022, an increase of 20.7 percent.
Other data may show crime has decreased in some parts of the United States but overall crime in Washington has continued to rise. The data in this latest report should be used by policy makers to continue to develop balanced approaches that respect victims of crime and increase safety for all Washingtonians.
These problems have solutions.  It will require leadership, resources, and consequences for criminal behavior. We need balanced solutions to provide the tools and staffing to provide justice for victims.  We need to recognize that increasing violent crime disproportionately impacts persons of color who are victims.
What can be done to recruit more officers to Washington State?
Having too few officers has direct impacts on preventing crime, responding quickly to emergencies, limits de-escalation, and increases the likelihood of the use of force. Washington relies too much on the use of mandatory overtime, resulting in tired officers running call to call. De-escalation requires teaming up and slowing down.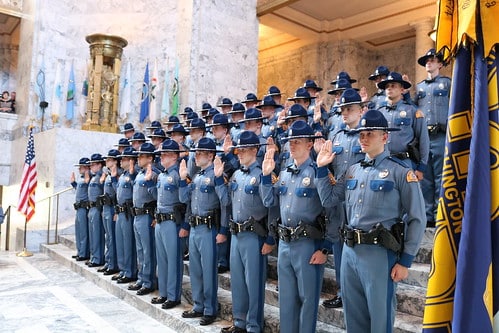 WASPC seeks to secure ongoing funding to recruit and retain additional law enforcement officers through a sales tax credit, with additional funding available for other criminal justice partners—prosecutors, public defenders, judges, clerks, jails, etc. A stable and reliable funding source for local government's law enforcement and legal processes increases accessibility and efficiency for the whole community, including those served and employed by their local governments.
This would not increase the sales tax; it would be a credit against the existing state portion of sales tax. Illustratively, a local government's piece of the pie increases by the same amount the state's portion decreases.  This measure was introduced in the 2023 legislative session but was not passed.  WASPC hopes to see it move forward in the 2024 session.
During a special legislative session, lawmakers passed a "fix" to the Blake Decision (the state's drug possession laws).  How is this being received by communities across the state?
We appreciate that it:
Provides for a gross misdemeanor arrestable offense;
Provides for separation of powers for prosecutorial discretion; and
Improves the possibility that the State Patrol can provide timely testing.
We have concerns relating to enforcement efficacy, diversion standards and procedures, and other issues surrounding the general theme of "harm reduction."  We remain concerned that the "fix":
Defines drug paraphernalia as "public health supplies" and specifically allows the distribution of "smoking equipment";
Allows public health and syringe service programs to take samples of, and test, illegal drugs;
Voids local ordinances prohibiting possession of drug paraphernalia (legalizing possession of drug paraphernalia statewide);
Does not require substance use disorder assessments to be conducted by a behavioral health agency licensed by the Department of Health;
Does not require individuals to actually complete treatment in order to have their charges dismissed or conviction vacated;
Does not require treatment programs to be certified by the Department of Health;
Restricts authority for prosecutors to seek termination from pretrial diversion;
Does not include post-conviction provisions from SB 5467;
Does not require notice to law enforcement when a person abandons treatment;
Specifically references "safe consumption sites";
Defines "harm reduction" in a manner that may be viewed as enabling continued use of drugs; and
Limits the ability to prosecute individuals caught using one drug and possessing another.
The 2023 Legislature also made some modifications to the state's police pursuit laws. What type of impact do you believe these changes will make in our state?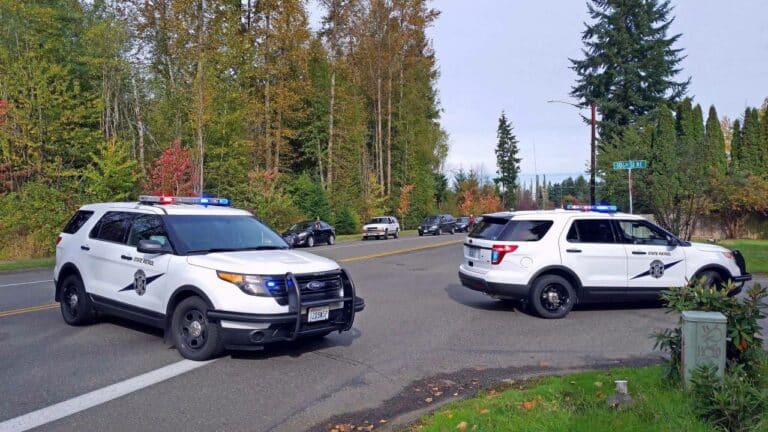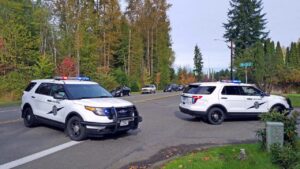 There were necessary adjustments to laws related to the pursuit of suspects.  SB 5352 addressed many law enforcement and community concerns, and we are pleased the governor signed the legislation. However, more work will be needed to address community concerns regarding crimes such as motor vehicle theft, organized retail theft, or residential burglary.
To learn more about the Washington Association of Sheriffs and Police Chiefs, please visit the organization's website.